Water woes continue to haunt residents of several housing complexes and cooperative societies in New Town as their reservoirs have been rendered useless with rain water seeping in.
"We are buying mineral water because rain water has seeped into the water tanks. We want to clean the reservoirs before we resume storing water in them. Public health department officials have collected water samples from the reservoirs," said Subroto Kumar Saha, a resident of Sukhobrishti Housing Complex.
The anticipation of rain in the next couple of days has prompted the New Town authorities to install pump sets and dig up roads so water can drain out as fast as possible.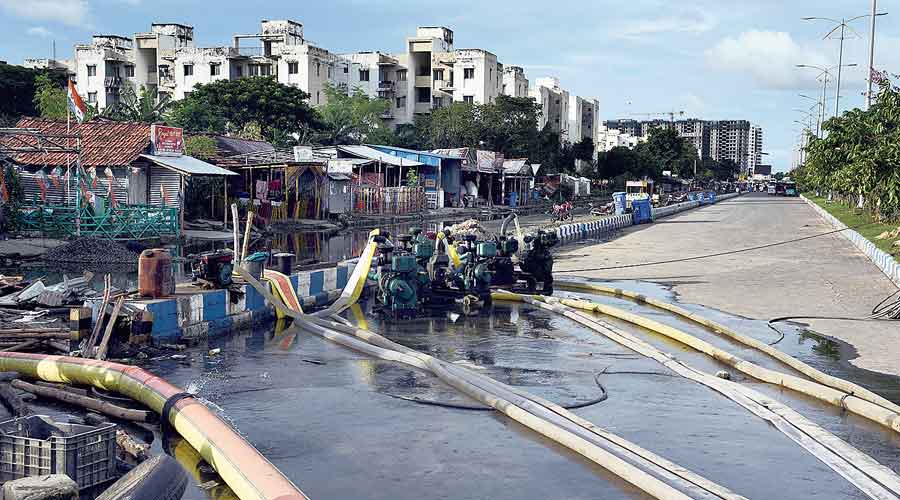 Pumps being used to drain out water near Sukhobrishti Housing Complex in Action Area III
Several parts of Action Area III were still flooded on Monday. Housing complexes such as Uniworld City, Elita Garden Vista, DLF New Town Heights and Sukhobrishti Housing Complex, the largest complex in the township, are located in Action Area III.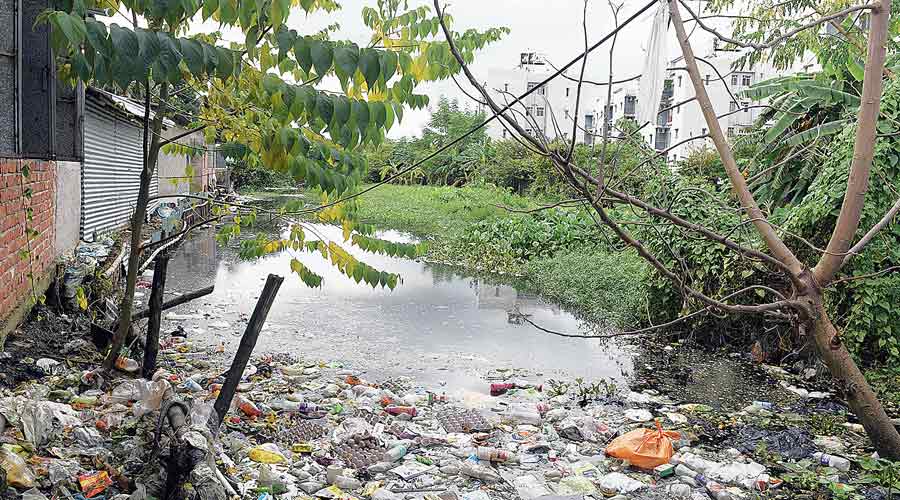 A clogged canal near Sukhobrishti Housing Complex
"We have cleaned the gully pits, dug up service roads so water can recede faster and scooped up silt from the Bagjola canal. Still it is taking time for the water to drain out as the canal is filled to the brim," said an official of the New Town Kolkata Development Authority (NKDA).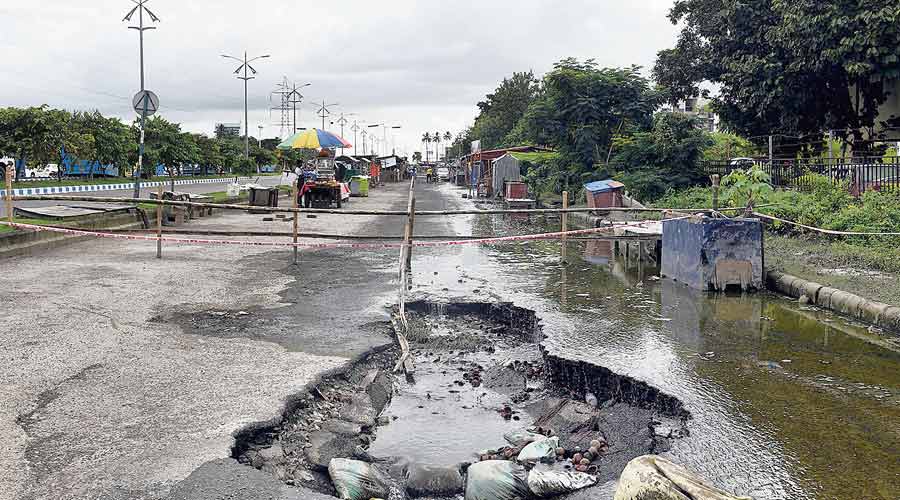 A road in Action Area II dug up to drain out water
"All canals in New Town have become dumping grounds. The practice must be stopped," said Sushmita Dasgupta, a resident of Action Area II.
An official of the NKDA said they had opened a control room and deployed more than 100 pumps to drain out water from streets.