A campaign on dengue awareness developed by Community Radio Jadavpur University is being played in pandals, warning people against dropping their guard.
Radio JU 90.8 MHz launched the campaign to spread awareness at a time dengue cases are on the rise and are claiming lives. The message lists the steps people must keep in mind while taking part in revelry. Police have shared the content with several puja organisers, said Iman Kalyan Lahiri, a teacher at JU who is overseeing the campaign.
The recorded message reminds pandal-hoppers that the dengue virus is primarily spread by the Aedes aegypti mosquito, which is known to breed in clean, stagnant water.
It urges people to drain out stagnant water at least once a week. The message also stresses the need for proper drainage so that water does not accumulate anywhere.
"The dengue danger stems from the fact that we tend to disregard even the basic drill and this happens mostly during festivals. The rising number of deaths also suggests this," Lahiri told Metro.
"So through this campaign, we are trying to drive home the message that we cannot afford to drop guard."
Kolkata, along with other parts of Bengal, has witnessed a sharp rise in dengue cases over the past few days.
The councillors of the Kolkata Municipal Corporation have to get involved in the fight against dengue on the ground to prevent further spread of the disease, mayor Firhad Hakim had said recently.
An officer of Survey Park police station said they had asked the puja organisers to play the message through their public address system.
"The message will also be played from the tableau that South 24-Parganas district police have developed to run a campaign against child marriage and child trafficking," an officer of a police station in Baruipur said.
Youth dead in bike accident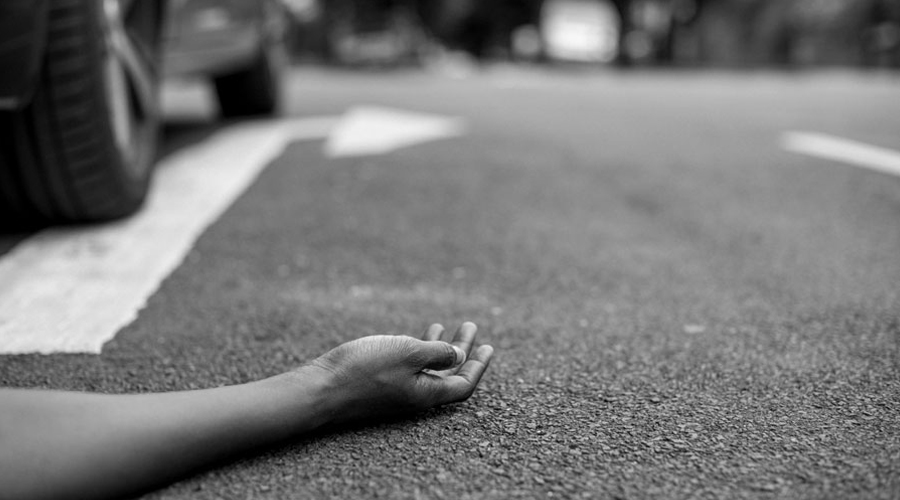 A 23-year-old man from Garfa, out on pandal-hopping on a bike with his friend, was killed after he lost control of the two-wheeler on the EM Bypass-VIP Road flyover early on Sashthi, police said.
Ranjit Ghosh's bike skidded off the road around 5.15am, throwing him and friend Ramaprasad Gharami, who was riding pillion, off the two-wheeler. Neither was wearing a helmet. The two were taken to hospital, where Ghosh was declared dead. Gharami was admitted.
Body found
The decomposed body of a 62-year-old man who lived alone was found at his apartment in Patuli on Saturday, police said. A foul smell was emanating from Dilip Dutta's apartment over the past two days. The neighbours called the police on Saturday.