Residents of Sukhobrishti, Shapoorji's mega residential project in New Town Action Area III, chose to beat the winter chill by organising and participating in Joy Run 2023 on January 8.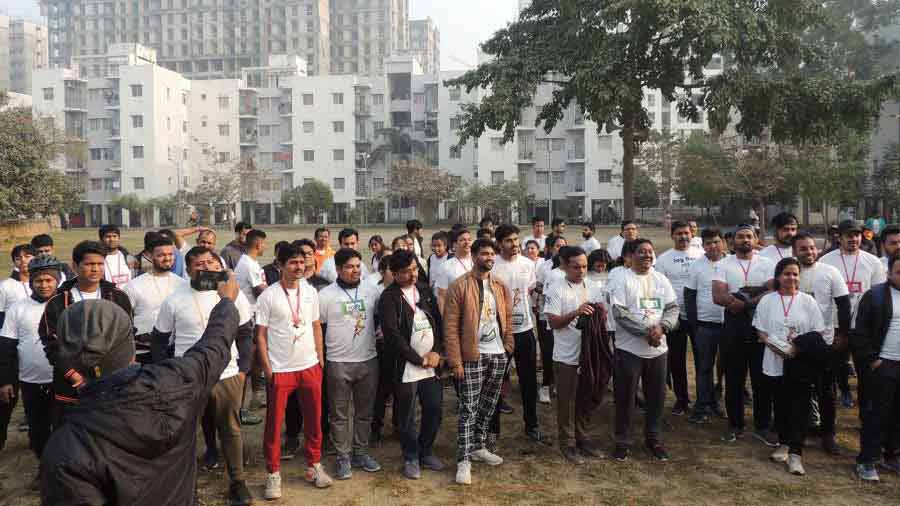 Residents gather to cheer the participants
In spite of the nip in the air, the D-block lawn came alive in the morning as people of all age groups braved the cold and came together to participate and encourage the runners. 
Anindya Biswas, school teacher and resident of the complex, flagged off the runners. The organisers had arranged for all the necessary facilities that the runners might need. The highlight were the elderly participants, who took on the challenge of participating in the run and made sure to successfully complete it, even if it was at their own pace.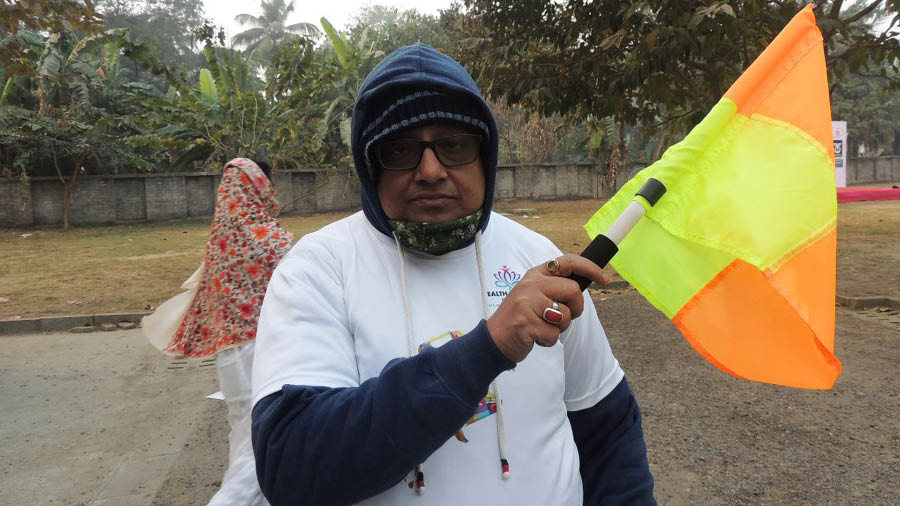 School teacher Anindya Biswas flags off the runners
The participants were divided into two groups for the 2.5km run and the lengthier 5km run. About 130 residents signed up for the two races and the participants displayed an impressive range of age. Dhiren Mitra, 72, was the seniormost in the group, while 15-year-old teenagers were the youngest.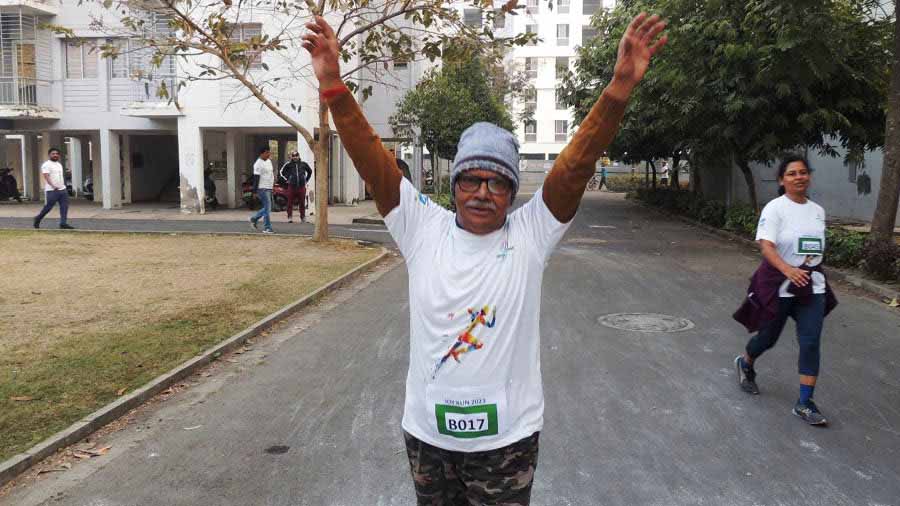 72-year-old Dhiren Mitra crosses the finish line
All the participants were given medals on completion of the races. Special medals and mementos were handed over to the 12 winners of each category – three men and three women participants were selected from each.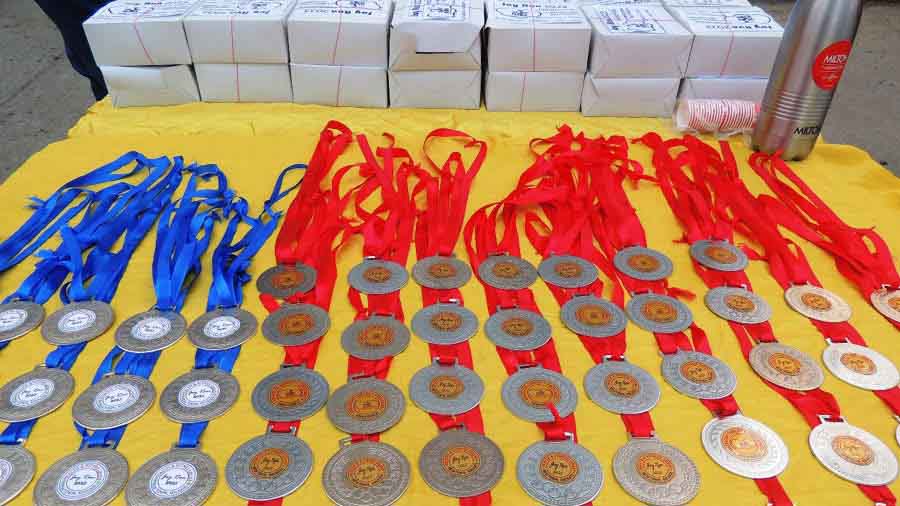 Medals lined up for the participants
Among the winners were Mayank Bhushan, Hemant Sarin and Ashish Kumar who claimed the first, second and third prizes respectively in the 2.5km race for men. Prachita Nag, Pratima Raman and Laxmi Sahu bagged the first, second and third prizes. In the 5km race Mohammed Wajid Ali, Bappa Mondal and Puroshottam Narayan claimed the top three spots while in the women's category, Deepti Kumari, Kirti Agarwal and Anshu Singh secured the prizes. A health check-up camp was also organised on the occasion.
"There were multiple reasons that led to the event, primary among which was to spread the awareness of health benefits among the residents of the housing. The event was to show the beauty of the housing complex and also to highlight the ample opportunities for a healthy life that are made available for everyone. The event also aimed to encourage the senior citizens and housewives, who mostly always are reluctant to come out of their homes and participate in such activities, to take part," organiser Arup Acharya said.
The primary organiser of the event was the Health and Fitness Group run by residents of Shapoorji's mega-complex.