A record number of idols was immersed at Upasana Ghat in New Town on Dashami. "The figure was 347 on the first night and immersion took place till 2.30am. We had arranged for drone surveillance," said NKDA chairman Debashis Sen. In 2021, around 220 idols had got immersed on the first night.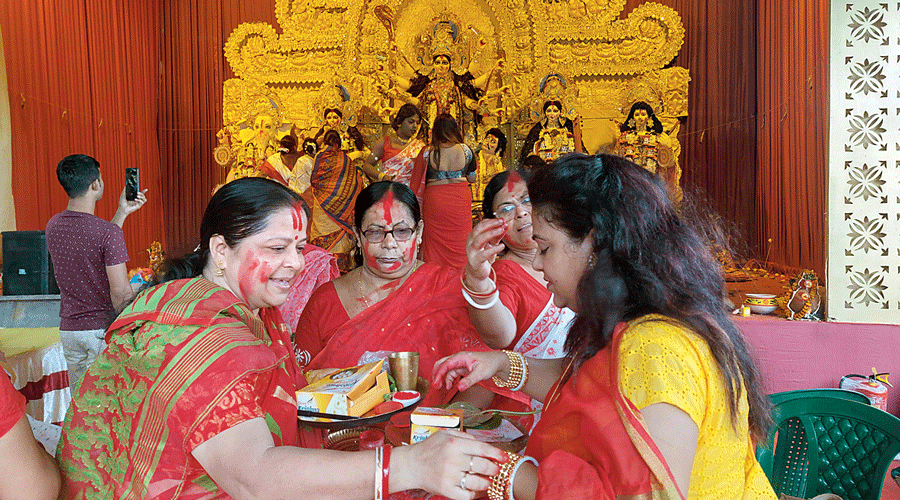 Women participate in sindoor khela at AE Block, New Town
Sudeshna Banerjee
The NKDA had waived the immersion fee of Rs 500 that used to be charged for pujas from outside New Town. "Perhaps because of that or because word had got round about our arrangements, lots of idols from Salt Lake, Lake Town, Patipukur and Dum Dum came here for immersion," he added.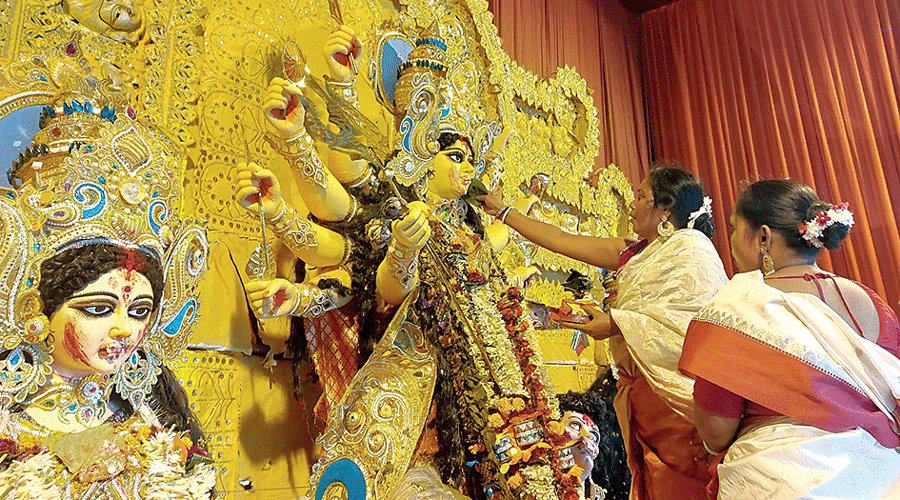 Thakurbaran on Vijaya Dashami at AE Block, New Town
Sudeshna Banerjee
The day after being Thursday might also have pushed up the number, he pointed out. Immersions are avoided on Thursday which is dedicated to goddess Laxmi.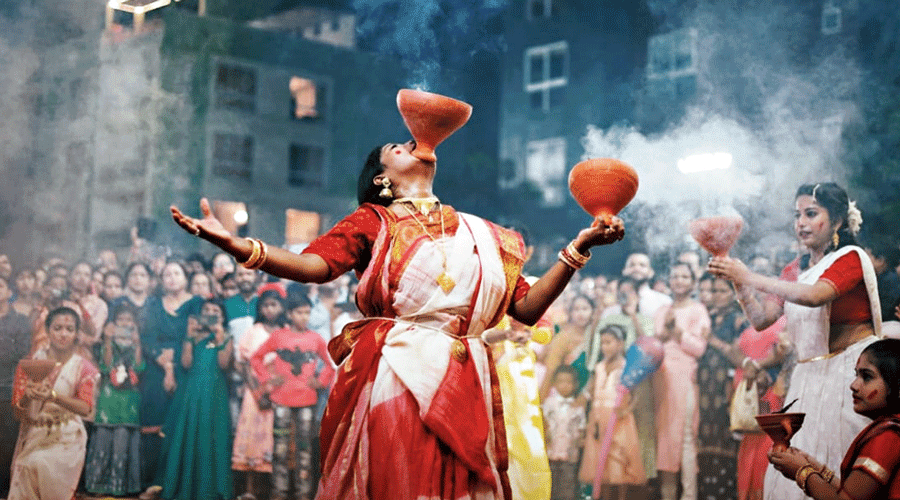 Dhunuchi dance at the ghat
Sudeshna Banerjee
Just one idol was immersed on Thursday and a handful on Friday. The dhunuchi dance contest was back for big groups after a Covid-enforced gap. A total of 53 teams took part. The results would be announced during Kali puja.