Realising that sustainability is the need of the hour, Motovolt Mobility Pvt Ltd launched the URBN, a next generation e-bike, on October 19 at their Kolkata head office.
Founder director, Motovolt Mobility Private Limited, Tushar Choudhary, and the company's head, growth and corporate strategy, Manohar Bethapudi, were present on the occasion.
The price of the e-bike, perfect for all ages especially for the working youth, is pegged at Rs 49,999. The booking amount is Rs 999. One can book the e-bike from the company's website and several in-store points across the country.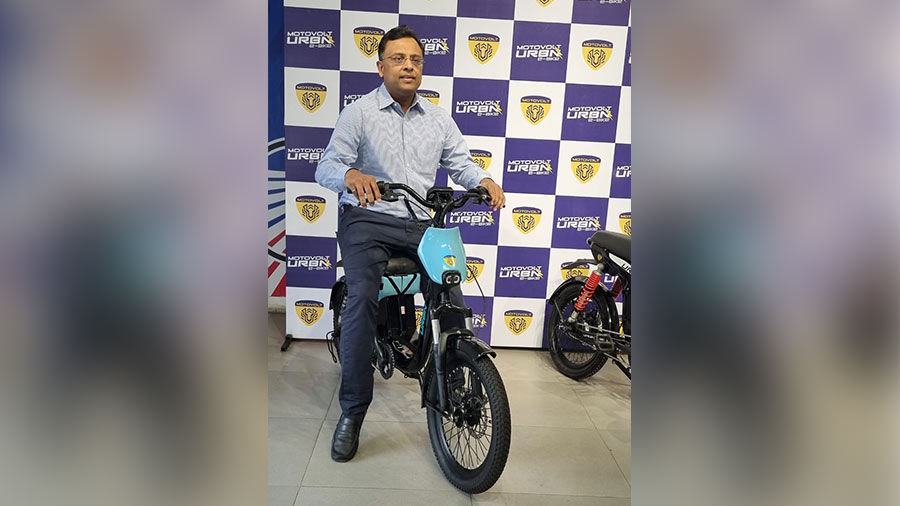 Choudhary said, "Motovolt is committed to the cause of building a pollution-free and sustainable future for all. We identified the market gap when it comes to aspirational, comfortable, and stylish individual urban commutes. With the URBN e-bike launch, we have created the perfect solution for our users. There are easy EMI options for buyers. It is a perfect ride for local commutes and offers a 120-km range on full charge.''
He further added, "We also plan to launch an electric scooter by the last quarter of the current fiscal year.''
Motovolt URBN e-bike draws its power from a removable battery which can be easily charged. Its pedal sensor helps in smooth ride. Features like ignition key and handle lock also make it design-efficient. It comes with an option of integrating smart phones which makes life easier. URBN does not require a license or registration.
The company also plans to invest approximately Rs 200 crore by 2023 to launch new products and expand sales. It also plans to set up 250-plus retail points by the end of 2023 fiscal year.