More clubs in Kolkata called off its New Year's Eve celebrations on a day the metropolis reported 1,090 cases, as per the state health department.
The Calcutta Club Limited, the Tollygunge Club and the Saturday Club, through notices, informed their respective members of the decision in view of the Covid situation prevailing in the metropolis and the state.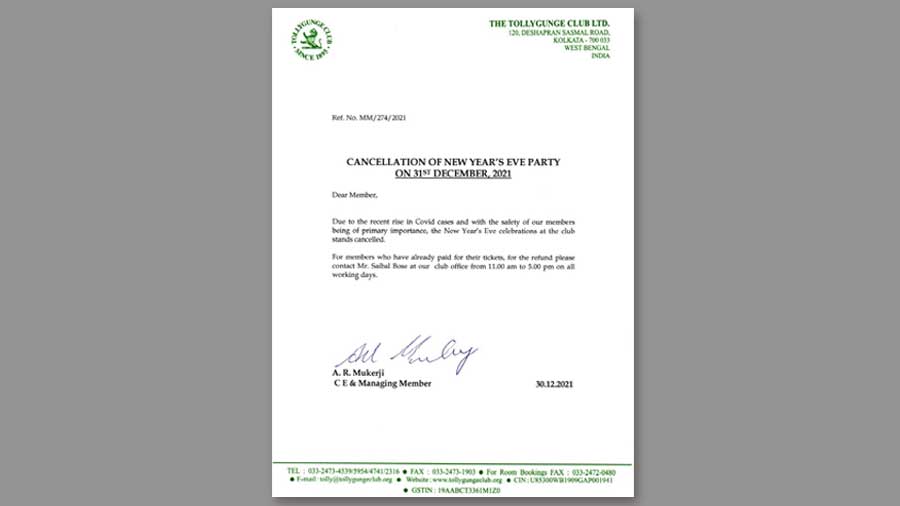 The notice from Tollygunge Club
The Tollygunge Club Limited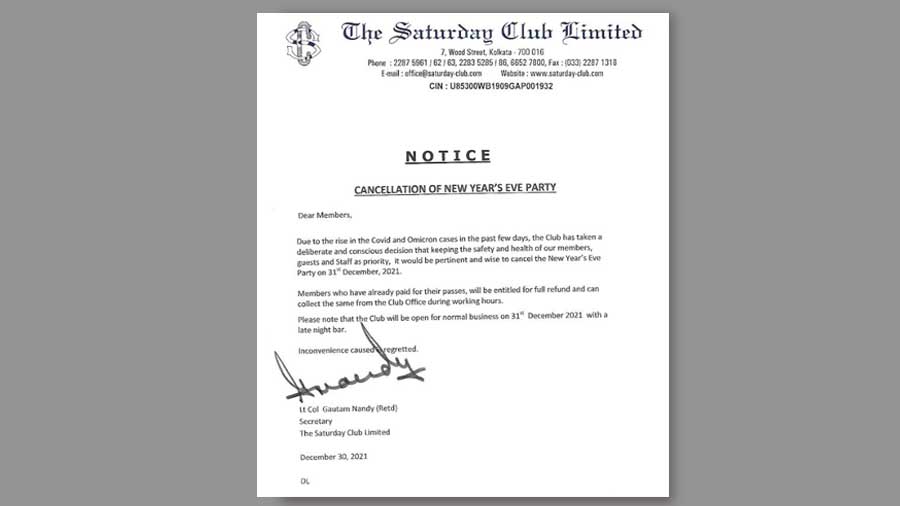 The notice from Saturday Club
The Saturday Club Limited
Acting CEO, Calcutta Club Limited, Somnath Mukherjee, addressed the club members on Thursday through a mail: "Due to the current Covid situation we regret to inform you that the New Year's Eve programme on 31st Dec 2021 stands cancelled. Bookings already done by members will be cancelled."
The West Bengal government said on Thursday it is suspending all direct flights from the United Kingdom and those emanating from other high-risk countries from January 3, amid growing scare over the rise in number of Covid cases of the Omicron variant, an official said.
Bengal chief minister Mamata Banerjee on Thursday said coronavirus-related restrictions cannot be imposed everywhere as they may impact the economy as has been the case since the onset of the pandemic.
Mamata said that her government was reviewing the emerging pandemic situation "seriously" and hinted that a decision will be taken regarding restriction, taking the economy into account.