A small school in the interiors of Kestopur off VIP Road in northeast Kolkata taught students to be tolerant and build a green and clean world on Children's Day.
During the past one week, students from Nursery to Class III of Scottish Church Collegiate School in Kestopur were asked to paint, write or talk about how they would want the world to be if a fairy granted them a wish.
"If a fairy came and granted a wish...what type of picture would you want to see — a clean picture or a dirty picture or with people sick or with people happy and friendly, helping each other?" said Angela Ghose, the acting principal of the school in a voice message sent to all students.
"What type of world would you like to live in? One that has got all smoke or pollution or a world which has got green trees, fruits, flowers, birds, animals or you want a world where people are fighting with each other or scolding each other. Let me see how you will use your wish," she said in the message.
Over the week, the students sent their paintings of a green and clean world. One child drew people in different colours but all of them were smiling and she wrote "We all smile in the same colour."
"I want the sky to be blue in colour and we should be able to breathe fresh air. People all over the world should be loving and caring," said a Class I student in a video message.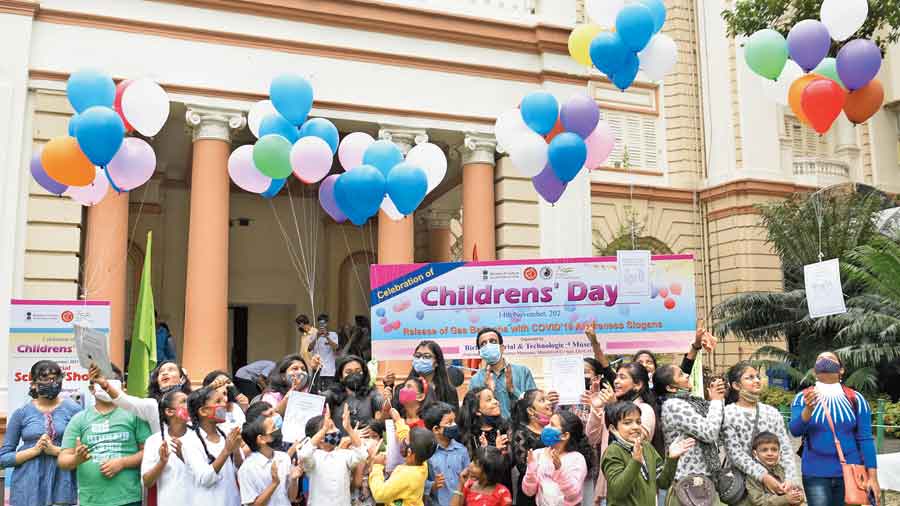 Children's Day being celebrated at Birla Industrial and Technological Museum on Sunday.
Gautam Bose
Another student wrote 10 lines on My Home, My World.
"We should not have war," and "We should live in peace and harmony with everyone," he wrote.
Ghose said it should be every teacher's duty to tell students about being tolerant and not to discriminate. "Intolerance is growing. We should teach our children to be tolerant. Persons handling children should tell them that."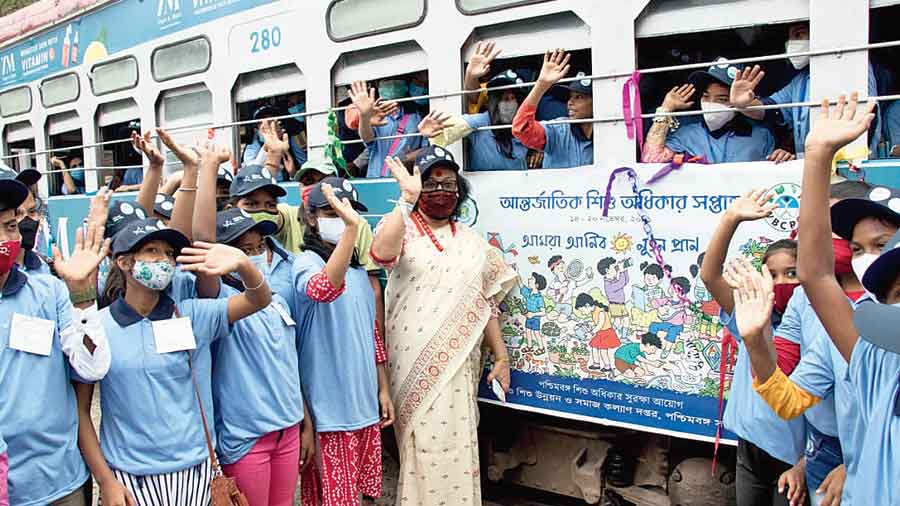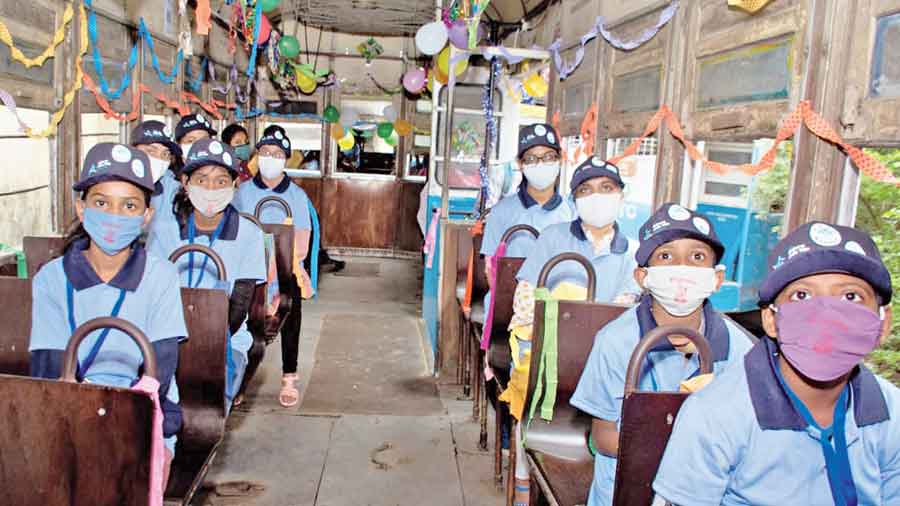 More than 75 under-privileged children took a tram ride on Sunday morning. Trams carrying children, who had their masks on, started for Esplanade from three depots — Shyambazar, Nonapukur and Gariahat on Children's Day. The tram ride is part of the Child Rights' Week (November 14 to 20) organised by the West Bengal Commission for Protection of Child Rights every year