Two men in an office discuss a woman colleague. Not in a derogatory way but lauding her skills.
"What a presentation... This is the kind of person who should be a team leader," one man says to the other.
A feminist organisation that has been working to advance women's rights launched a short film last week that does not show men in a poor light but opens up possibilities of how men can move beyond "toxic masculinity", change their mindset and be positive role models.
The 40-second film was released at a programme held at Birla Industrial & Technological Museum.
The film is part of the organisation's Soch Badlein Baat Badlegi campaign on inviting men and boys to think and work towards equality.
"If this is how men think, women will feel secure and equal," the film says. 
"We are trying to create a new role model who respects women for who they are and their values and skills. Most of the time, women are used as objects and we are shifting that and saying that men can appreciate women as human beings, for what they are and who they are," said Anuradha Kapoor, managing trustee and founder, Swayam. 
The organisation took a decision to work intensively with men and boys in 2015 because a gender-just society will not be possible if only women participate in the feminist movement, said Amrita Dasgupta.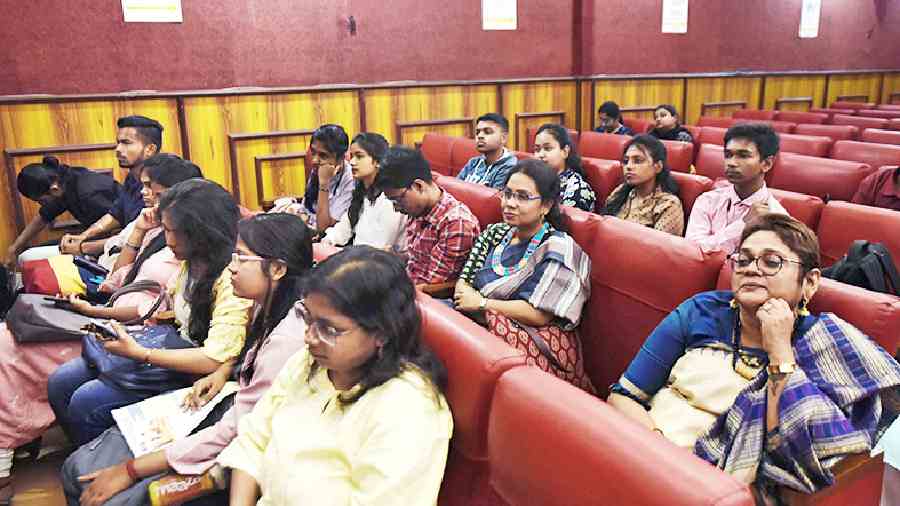 "Patriarchy affects men adversely, hence there is a need for redefining masculinity and creating positive role models," said Dasgupta.
A discussion that preceded the release of the film talked about how men are also victims of toxic masculinity.
"Patriarchy gives men a lot of privileges but it also dehumanizes them... What we have seen is that men are supposed to live up to this toxic masculine image, which means you have to be strong, aggressive, controlling, talk in a particular way..." said Kapoor.
Men are branded as effeminate if they feel like crying and cannot express their normal human emotions. Unlike women, men don't have an outlet or space to open up, she said.
If men are not included in the conversations, it is not possible to bring about an equal world.
This film is third in the Soch Badlein, Baat Badlegi campaign, which the organisation launched last year.
Swayam has partnered with an advertising agency that provided the creative and technical expertise in creating the film.
The other two films have talked about positive reinforcement, too.
Ragini Roychowdhury, the director of the film that was released on Thursday, said: "The film shares a picture of equality. The story is not about women's victory but about both genders valuing each other in the workspace."