Long after a penalty shootout saw Mohun Bagan emerge as the ISL champion on Saturday, the maroon-and-green supporters can't stop celebrating.
Fans started posting memes and videos right after the win and fan pages on social media haven't missed a chance to highlight the victory to their arch-rival, East Bengal supporters. 
"Once upon a time, a team was there called East Bengal. They will be remembered in the pages of history because the team doesn't win anymore," read one post.
"This is one of those historic moments for us. There are more than 5000 statuses from followers in the last two hours on my page. The internet is going crazy over the win," said Subhasish Poddar, who runs a Mohun Bagan fan page on social media.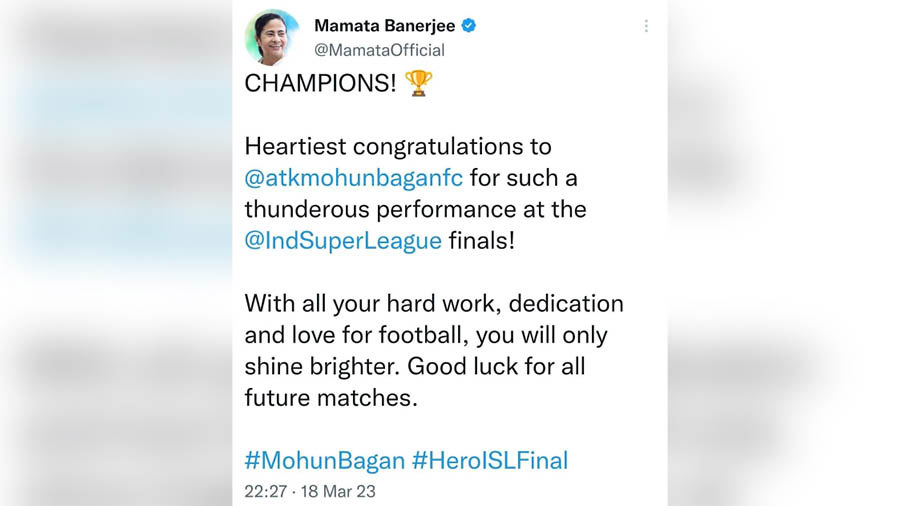 Chief minister Mamata Banerjee, wrote on her Twitter handle, "CHAMPIONS! Heartiest congratulations to @atkmohunbaganfc for such a thunderous performance at the @IndSuperLeague finals! With all your hard work, dedication and love for football, you will only shine brighter. Good luck for all future matches".
West Bengal Police tweeted "Kudos to the @atkmohunbaganfc for doing exceptionally well once again. Maintain the winning the spree, and best wishes for the upcoming matches!"
Kalyan Chaubey, president of the All India Football Federation, also congratulated the team.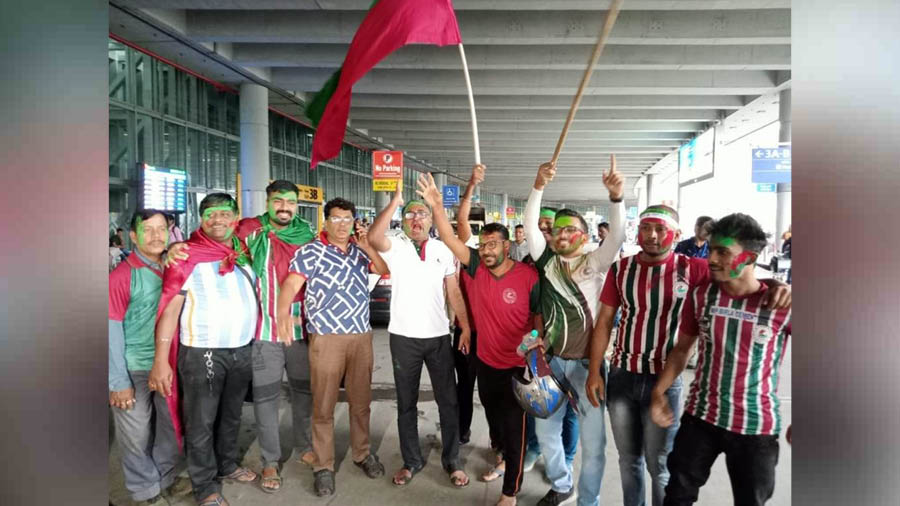 The Kolkata airport was abuzz with celebrations as the team returned home from Goa, where the final was played, on Sunday morning.
Fans started flocking the airport since morning to congratulate the Mohun Bagan players. With drums and a band party playing, thousands of people greeted the players and cheered them as the team came out of the airport around 12.45 pm. Between the airport gate and the team bus, the followers hugged and congratulated the players. "This is a day to remember. All the supporters from our para IN Baguiati went to the airport in the morning on a truck. This is the best gift our team could have given us," said Kalyan Patra, a Mohun Bagan supporter.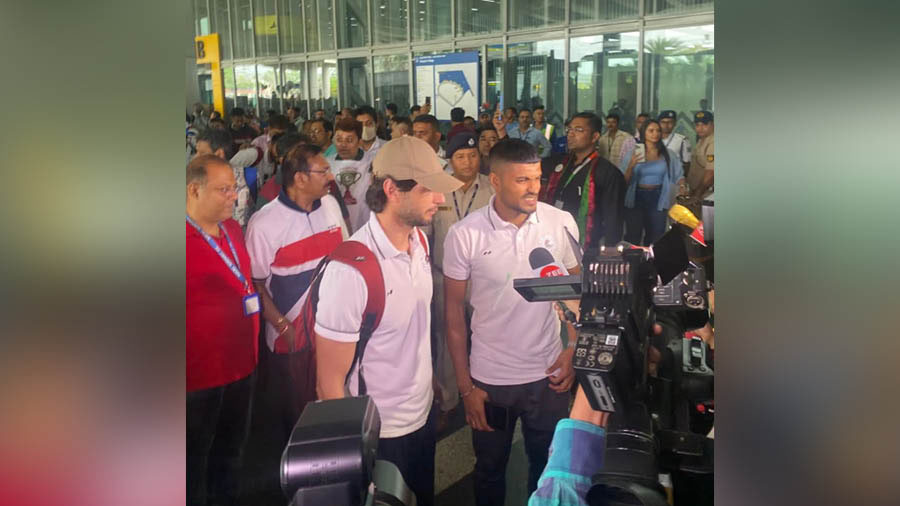 Neighbourhood clubs and football fans have decided to prolong celebrations with house parties and get-togethers. Mohin Palli Club in north Kolkata arranged a small picnic for all the supporters with Bengali-style mutton and rice on Sunday evening on the club premises. "Before dinner, we have arranged for a DJ and we are planning to celebrate the evening with green and maroon gulal," said Tony Halder, the club president.
Rishob Dutta and his friends went to the airport in the morning to welcome their beloved team but were late for the celebrations. "So, on our way back we planned for a small house party at a friend's home in Behala Parnasree. We will order food and drinks and dedicate the evening to our club," Dutta said.