The Ganesh puja outside Baisakhi Abasan this year was such a crowd-puller that the idol was sent for immersion as late as this Monday. "Maitri Sangha didn't do much at their Ganesh puja in the nearby swimming pool area so the crowds came flocking to us," said Ayan Mondal, son of Anita Mondal, the president of Salt Lake Yuba United Club and the local councillor.
"We got nearly 4,000 visitors a day and the fair was one of the main magnets for the crowd." The fair is being held after two years and has stalls selling saris, junk jewellery, furniture and pickle. It shall continue till September 25. Cultural programmes were organised in which residents and guest artistes performed during the puja.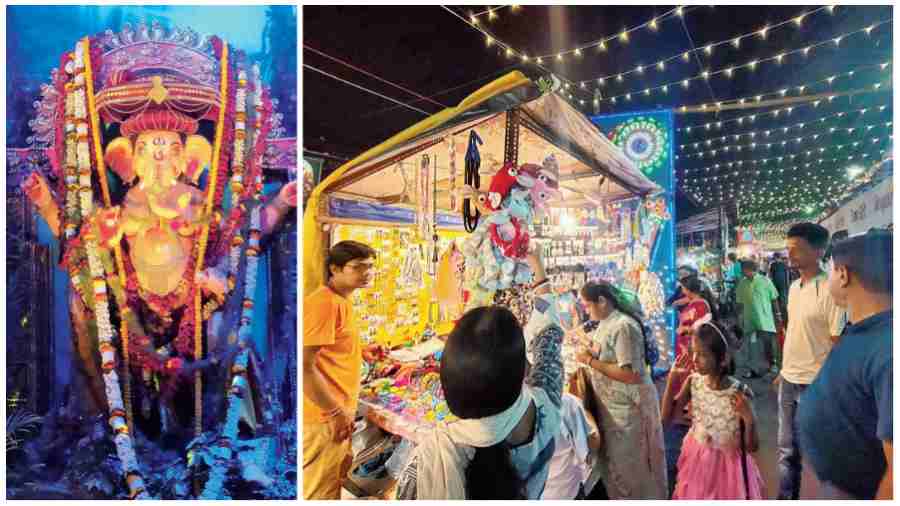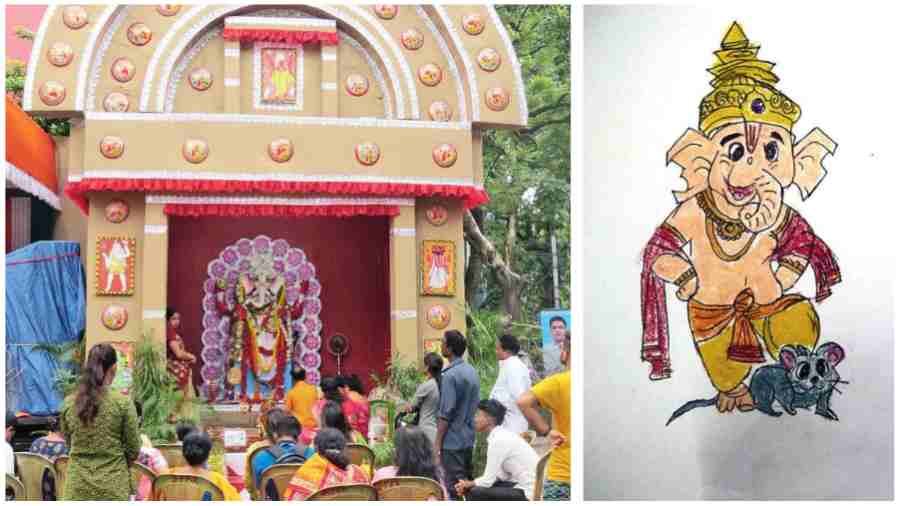 (L-R) A Ganesh puja pandal at BB Block, under the banner of the older Yubak Sangha club, A Ganesh puja greeting sent by 10-year-old Vasundhara Biswas of FD Block
"The scale of the puja was a bare minimum over the last two years due to the pandemic and so this year we decided to do something different. We went for the theme of environment and used artwork and lighting to depict greenery and water falls around the idol," said secretary of the club, Sanjay Deb.