Over 500 people walked in the Easter Sunday Rally from St Paul's Cathedral to the St James' School ground on Sunday evening.
Churches of different denominations, including the Roman Catholic Archdiocese of Calcutta, Calcutta diocese of the Church of North India, Armenian Church, Assembly of God Church, Baptist Church and Methodist Church joined the rally.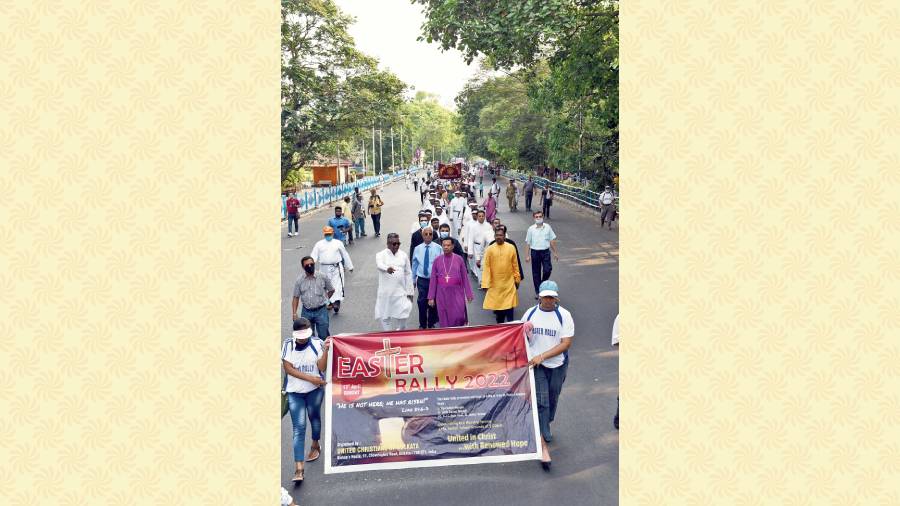 "The message of Easter is that of hope, joy and peace. We have to recognise Jesus in ourselves, our situations, in our neighbours, in other people, and especially in the poor and the disadvantaged," Reverend Thomas D'Souza, archbishop of Kolkata, told The Telegraph later.
The archbishop said a short prayer and delivered the benediction at the culmination of the rally at St James' School.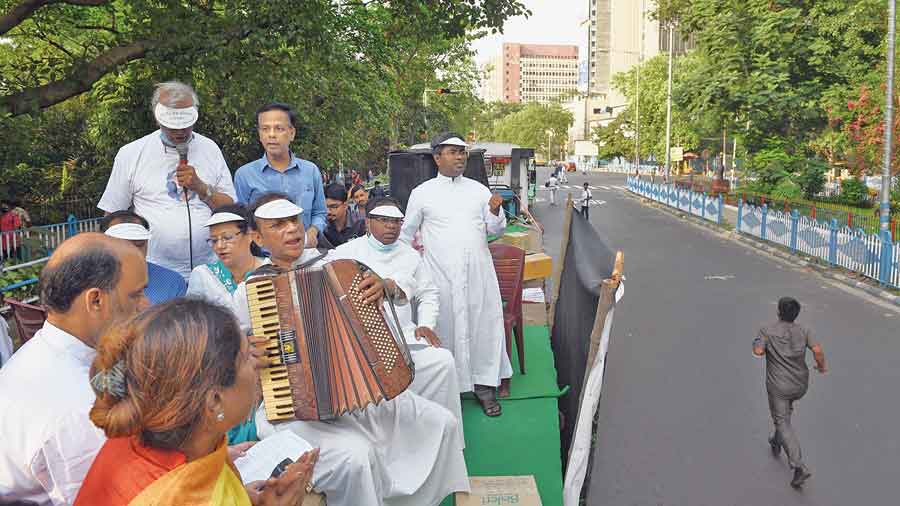 Reverend Paritosh Canning, bishop of the Calcutta diocese of the Church of North India, gave his greetings.
"Easter brings hope of a new beginning, that life has value and the hope to overcome sorrow. People had been sad the last two years and Easter brings new hope," said Reverend Canning.