The school has collaborated with the Nalanda Learning System to launch a platform that will enable rendering of an end-to-end e-learning curriculum for pre-schoolers of three to six years of age seamlessly, in virtual mode. The project, Nalanda Learning System's Preschool 2.0, aims to enable kids to learn at an advanced pace in early childhood and eliminate worries of the parents regarding admissions in high school.
The new virtual pre-school programme will be effective from session 2022-2023. Every student can avail oneself of the virtual classes through their unique log in credentials, provided by the school along with the mentor. They will be provided with learning resources such as animated videos, semi-animated videos,
interactive games, worksheets and recorded classes. Parents can also log in to the "Parent's Section", using their personal credentials and access or view their wards' progress and development.
"This digital learning will not only enhance the academic process, but also make it more interesting by engaging children in fun activities. I believe that only academics can never shape up a child's future. Children should learn to balance studies with other activities. Through this initiative, study materials will be made available to students and their parents 24x7. They can access those, according to their convenience," said Aditya Academy Group of Schools director Savita Saha.
Salt Lake Shiksha Niketan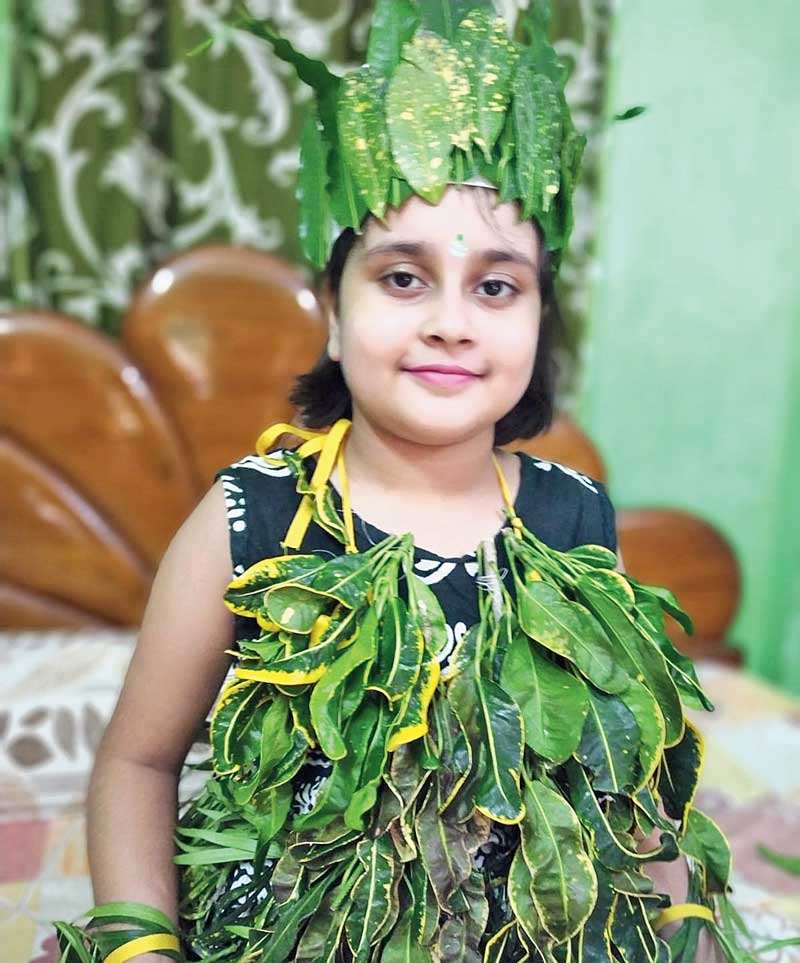 The school recently conducted a virtual show to celebrate Vanmahotsav and encourage children to plant more trees. Students from classes I to X took part in various events such as fancy dress show, creative essay competition, poem recitals and speeches that spread awareness on the importance of trees in the ecosystem. While tots from classes I and II dressed up on themes Green Earth, Save Earth and Healthy Fruits and Vegetables, children from III to V took part in activities on Go Green. Students from classes VI to VIII and IX to X delivered speeches on Green Clean Promise and a creative essay competition on the implementation of greenery to save earth. "The curiosity to learn and the will to create a change were clearly seen in the students' efforts even under such trying circumstances. In the pandemic, we celebrated the event with the same enthusiasm though connecting virtually," said principal Nupur Datta.
Apeejay Schools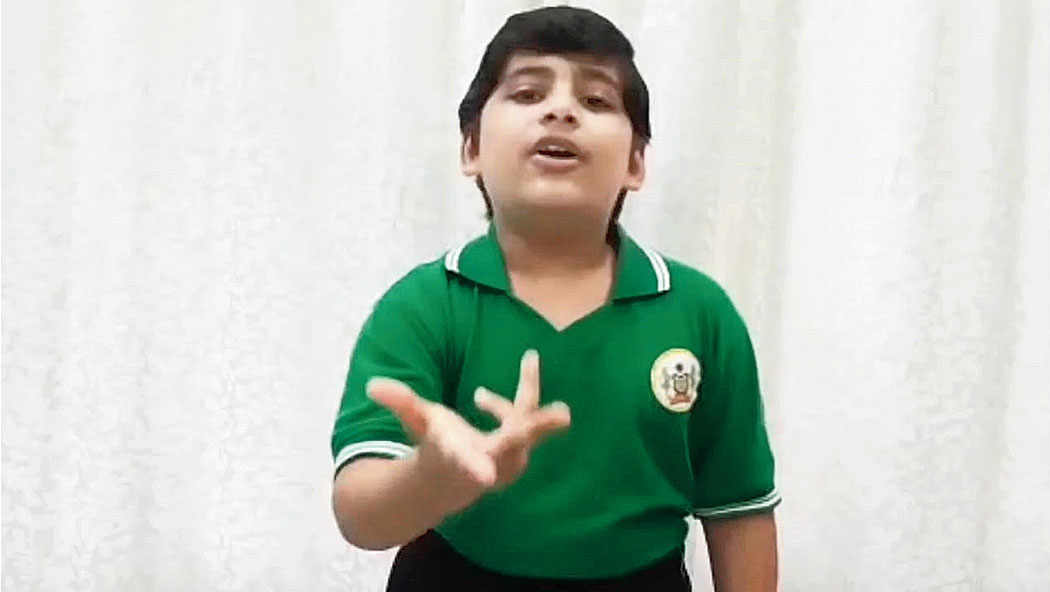 Singing talents of Apeejay schools got a virtual platform at an inter-house solo singing contest organised recently. Participants from classes III to XII were grouped in three categories — Sur (classes III to V), Saaz (VI to VIII) and Taal (IX to XII). Performances ranged from folk and semi-classical to bhajans and ghazals. The participants had sent in recordings of their performances that were judged by a panel of experts. The participants were judged on the parameters of Sur, Lai and Taal and their expressions and emotions.
"I have won several awards for academics. Winning an award for my singing gave me a new kind of high," said Ayushman Banerjee, a Class V student of the Park Street branch. A winner from the Sur category, Ayushman mesmerised all with his rendition of Om Jai Jagdish Hare.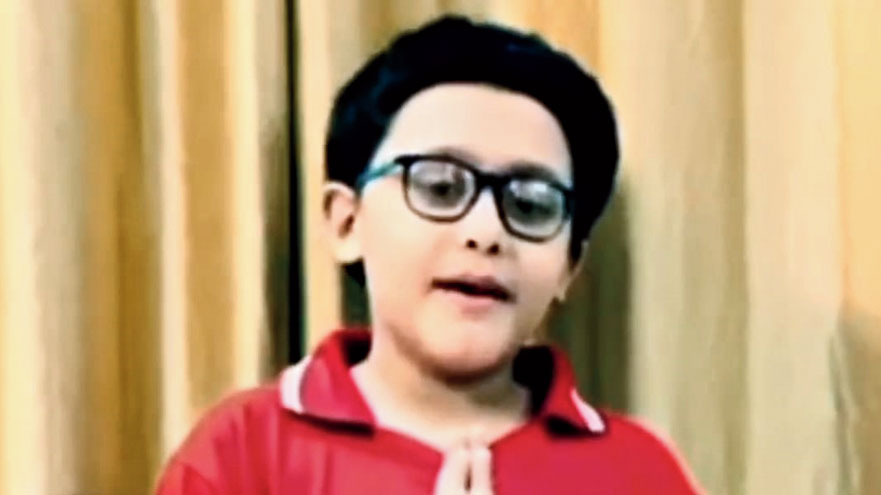 Apeejay schools CEO Kiranjit Singh Pannu said: "We continuously try to identify the talents of our students and help them hone their skills and build on their confidence. Talents, hobbies, skill development in combination with academic competence results in an all-round personality development of each child. Music has great power, rhythm and soul. Song and music have separate identities and yet are united. It inculcates human virtues and inspires us to be good human beings."