Photogallery Of The Week
Countdown to KIFF, Earth Day exhibition, Ray on reel and more
Some of the events that marked the week that was for Kolkata
By
My Kolkata Web Desk
| Published 23.04.22, 08:16 PM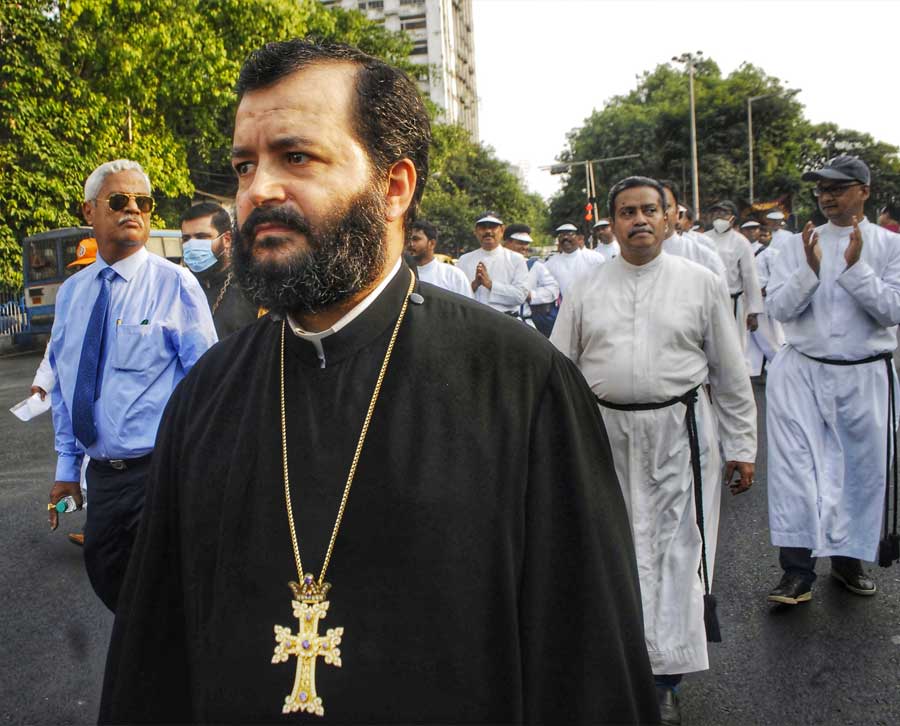 REBORN: Christian priests of different denominations walk at a rally celebrating Easter Sunday. Over 500 people were in attendance at the rally from St Paul's Cathedral to the St James' School ground on Sunday, April 17. Easter marks the resurrection of Jesus Christ on the third day after his crucifixion
My Kolkata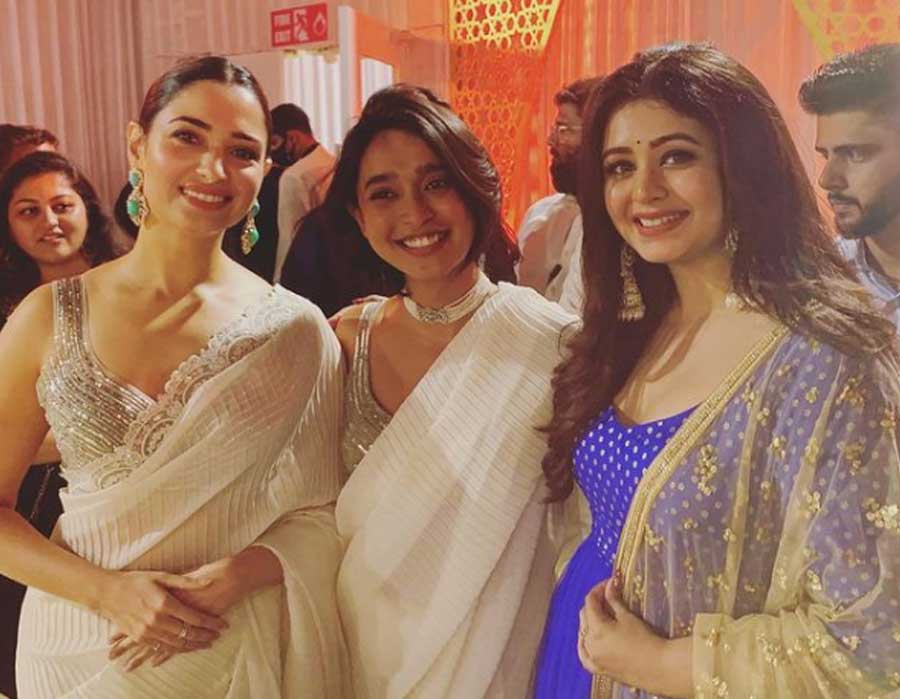 STAR-STUDDED: (From left) Actor Tamannaah Bhatia, Sayani Gupta and Ritabhari Chakraborty at Baba Siddique's iftaar party in Mumbai on Sunday, April 17. Many other heavyweights from the Hindi film industry like Shah Rukh Khan, Salman Khan, Sanjay Dutt, Shilpa Shetty and others attended the party.
From Ritabhari Chakraborty's Instagram handle, @ritabhari_chakraborty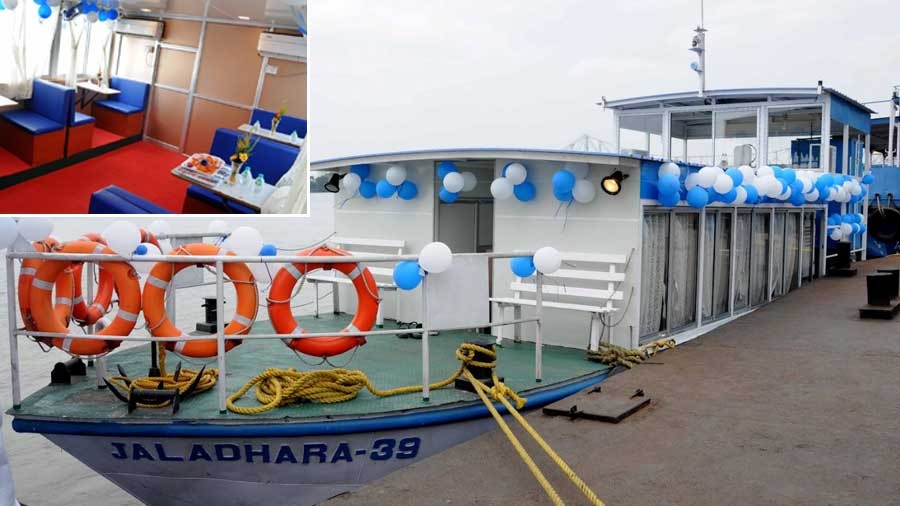 LUXURY ON WATER: Sagari, a 20-seater AC launch, that will take visitors on pleasure rides on the Hooghly river and (inset) the seating arrangement inside the vessel. State transport minister Firhad Hakim inaugurated the vessel on Tuesday, April 19. One can book a seat for Rs 190 an hour for a short trip. The ride would include complimentary tea and biscuits. The launch can be booked for private parties too
Ashim Paul/My Kolkata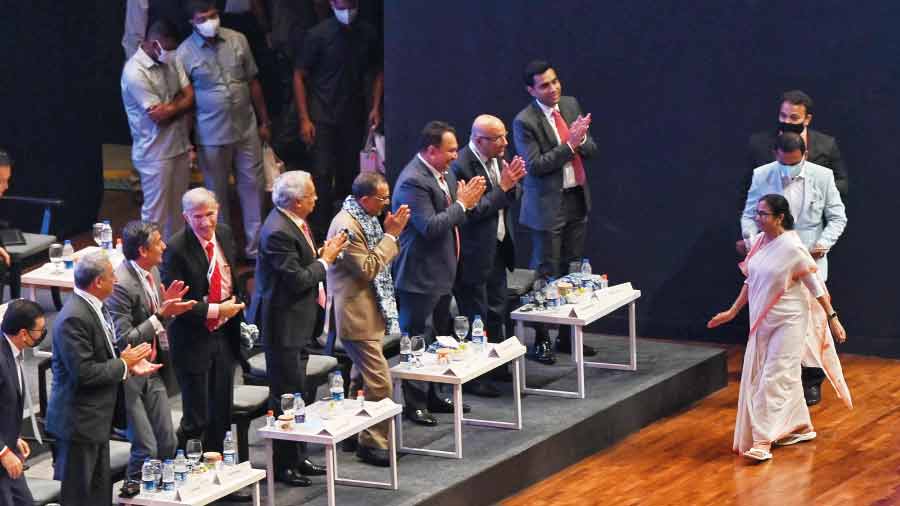 ALL EYES ON BENGAL: Participants greet West Bengal chief minister Mamata Banerjee at the inaugural session of Bengal Global Business Summit at the Biswa Bangla Convention Centre on Wednesday, April 20
Amit Datta/My Kolkata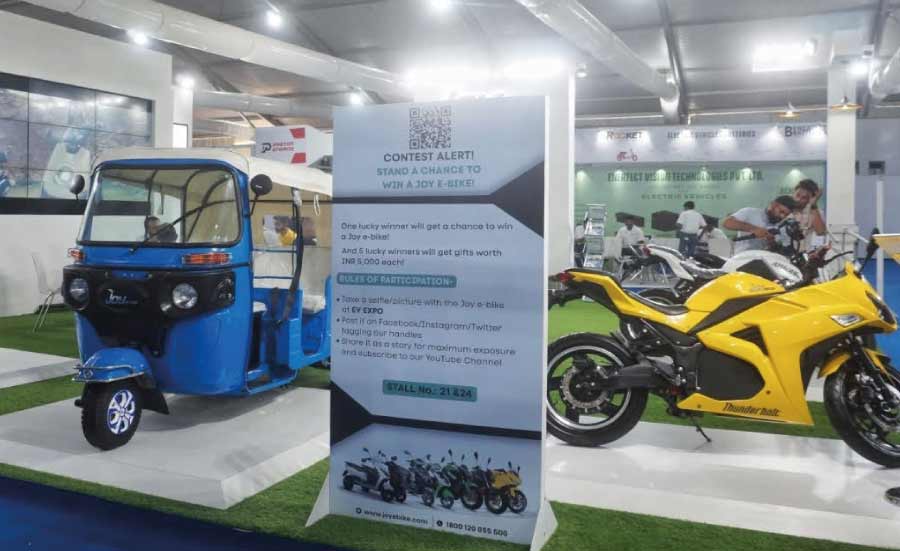 SMART CHOICE: Electric vehicles on display on the inaugural day of the 14th Electric Vehicles Expo in Kolkata on Wednesday, April 20. EV India 2022 is an international electric motor vehicle show that will provide the opportunity and platform to electric vehicle manufacturers to showcase their latest products, technology and equipment, smart and NextGen transport, electric passengers cars, scooter, motorcycle, cycles and buses to meet and network with the trade industry as well as end users with the main aim to find out new business and protection of the environment. The show will continue till April 24
Soumyajit Dey/My Kolkata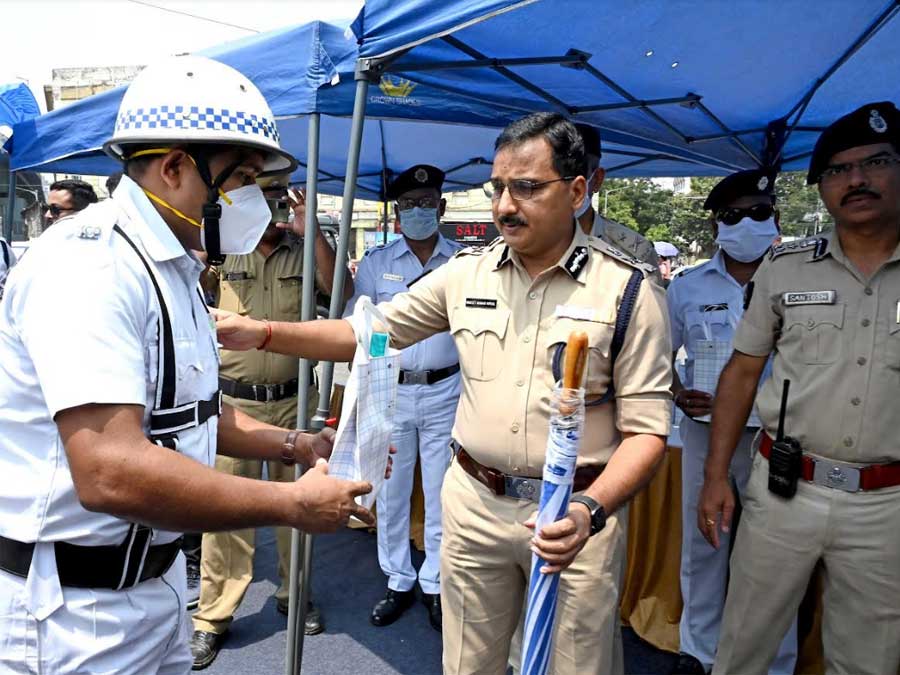 SUNGUARD: Kolkata police commissioner Vineet Kumar Goyal distributes water bottles, umbrellas and sunglasses among traffic police personnel at the Park Circus seven-point crossing on Thursday, April 21. The April scorcher has left the city gasping for a shower
Amit Datta/My Kolkata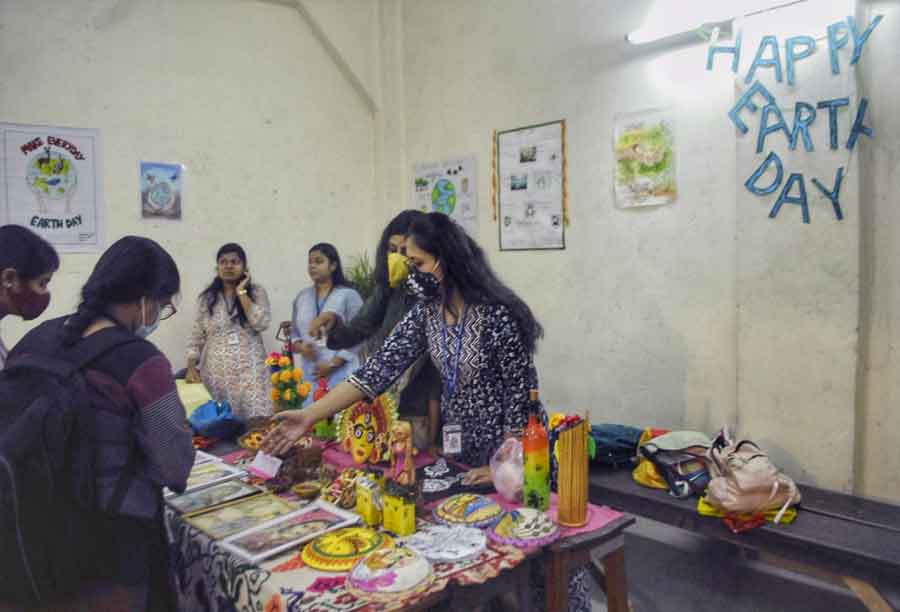 MOTHER GAIA: Students of Women's Christian College in south Kolkata celebrate World Earth Day with an exhibition at the college campus on Friday, April 22
My Kolkata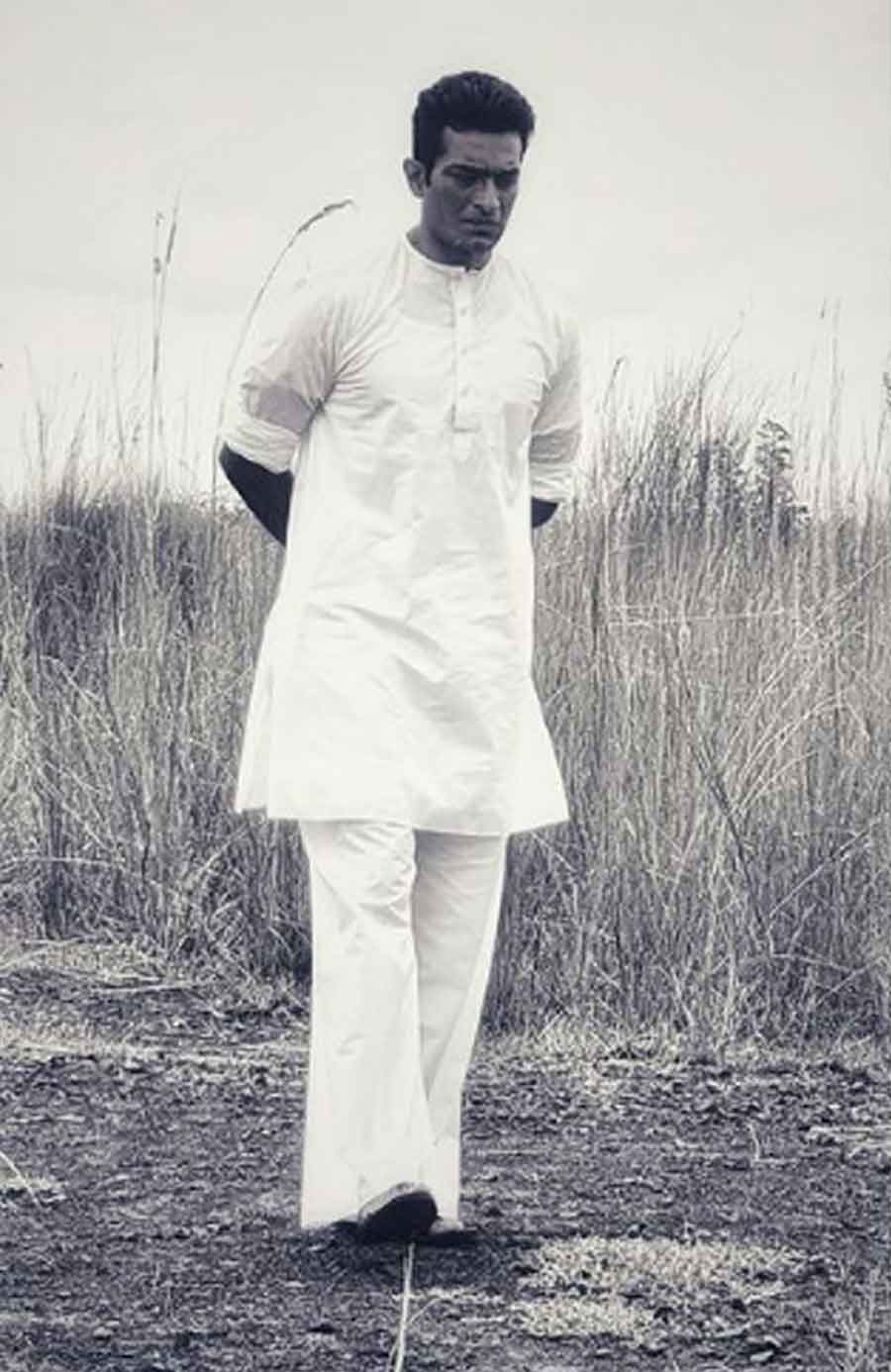 TRIBUTE: Actor Jeetu Kamal uploaded a still shot from his upcoming movie 'Aparajito' on Friday, April 22. The movie depicts the astonishing life and achievements of auteur Satyajit Ray. 'Aparajito' will hit the theatres on May 13
From Jeetu Kamal's Instagram account, @jeetu_kamal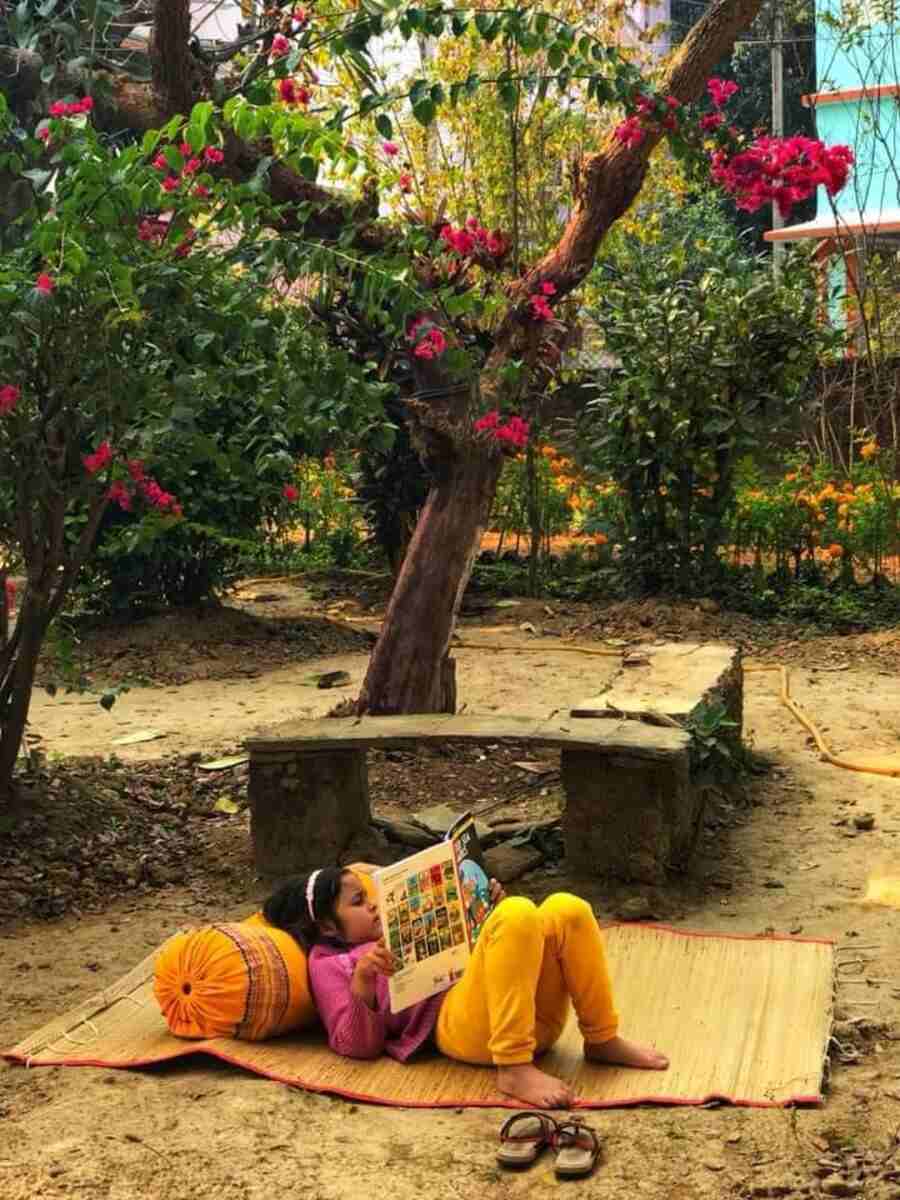 JOY OF READING: Singer Sahana Bajpaie reposted this photograph from last year on her Facebook page on Saturday, April 23, with the caption: "#HappyWorldBookDay 2022"
From Sahana Bajpaie's Facebook page, @Sahana Bajpaie
CINEMA PARADISO: A poster of the Kolkata International Film Festival at Nandan featuring Satyajit Ray on Saturday, April 23. The preparation for the upcoming festival is being done on a war footing. KIFF, an annual pilgrimage for cinephiles across the country, will begin on April 25. The festival will continue till May 1
Ashim Paul/My Kolkata