So successful was the maiden show of Beleghata Kennel Club last year that this time the organisers arranged for three rings as well as a breed specialty show. "This would be the first time for a pet show to have three rings," said Pratap Kundu, of Tangra Nabin Sangha.
Held at a park near Chingrihata, the show drew nearly 90 participants and had an exclusive round for working dogs. "Working dogs have become extremely popular in the city. Under hounds, entries are usually restricted to Beagles, Dachshunds and Basset Hounds and under gun dogs, it's mainly Cocker Spaniels, Labradors and Golden Retreivers. But under working dogs, we have very many breeds, led by Dobermann, Rottweilers and Great Danes, so it made sense to have an exclusive round for them," said another organiser Aman Rana.
Many ethical breeders, Kundu explained, were breeding Dobermann and Rottweilers in a way that they carry forward their best traits, while leaving out their ferociousness. "This is why people are not scared of keeping them any more," he said.
The best in show in the three rings went to a Great Dane, a Pomeranian brought by Shubharaj Modak and Subhojit Chakrabarti's Dobermann Lona, who also won the working specialty show. Here's a look at some dogs who came to the event—
Buy one get three free
One of the biggest show-stoppers was a French Mastiff that got chauffeured into the ground at the back of a hatchback. Hordes of children ran behind the car till it stopped in a corner and when the rear door was opened, out peeped the dog and three children!
"That's Stark, my three-year-old daughter Aaira, my niece and nephew," smiled Sohini Das, who had escorted the jingbang from China Town. "They are all great friends and Stark is very protective of Aaira. In fact, we couldn't imagine her growing up without a dog."
Like father unlike son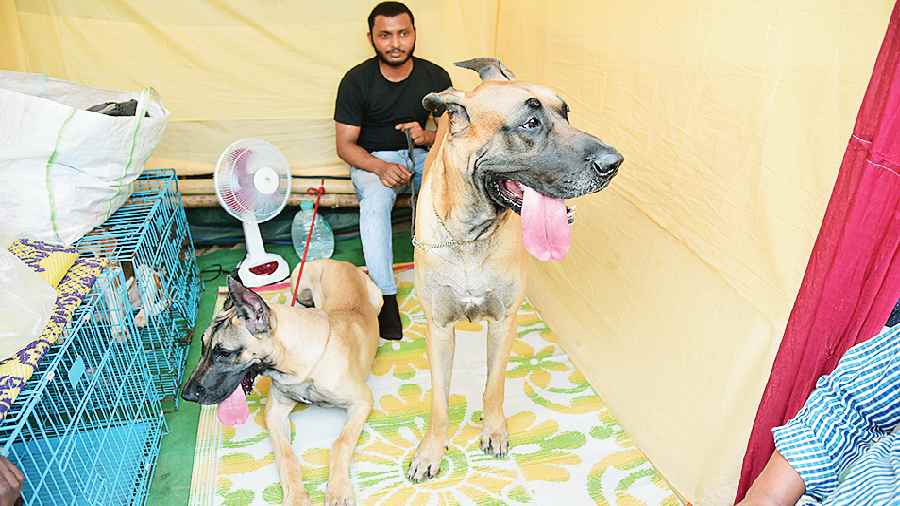 Shubham Paul
There was a father-son duo of Great Danes — Gengis and Kasier — and the six-month-old son was as naughty as his daddy was calm. "He'll climb up his dad's shoulders, nip his ears but Gengis will turn away," said Rakesh Biswas, who had got the Danes, and two Beagles from FD Block. "On the contrary, our Beagle Daisy bonds very well with Kaiser. Kaiser came to us after Daisy had lost her puppies so she cared for him like a mother."
The dog who spoke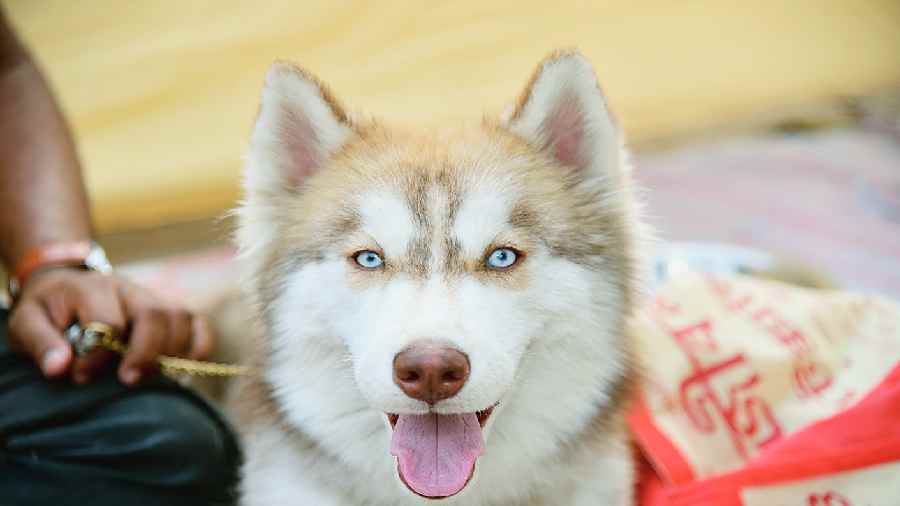 Shubham Paul
Word had spread that Rual, the Siberian Husky at the show, could speak and a modest crowd hunted him down to strike up a conversation. "Well, it's true," said Uttam Das. "Rual does not bark. And he can say words like ma and baba. But he's just a puppy and this is his first show. He's a little confused about the crowd now so doesn't feel like speaking." Fans didn't complain. They were more than happy petting the blue-eyed beauty and getting licked by him lovingly.
Birthday gift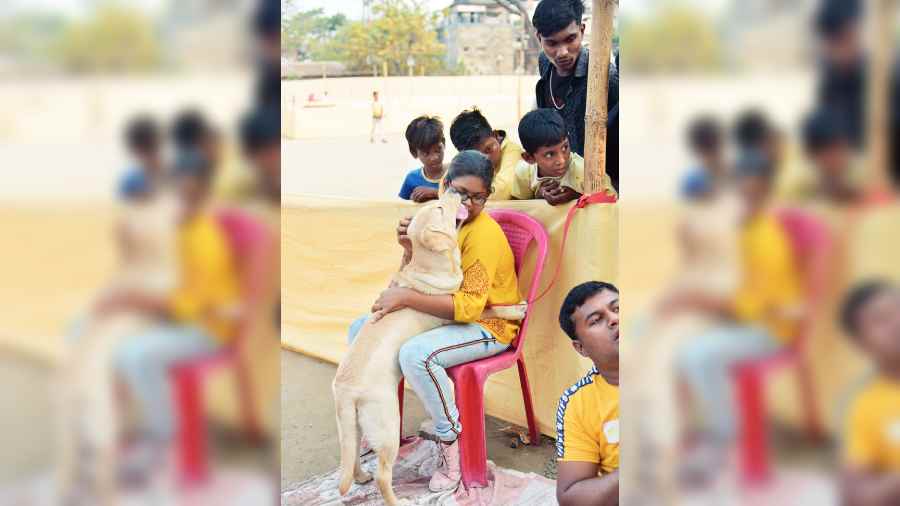 Jessica Roy had a long list of complaints against Cherry, her six-month-old Labrador. "He tears my notebooks, tears my dad's cigarettes… why, he even pulled out a Rs 200 note from his wallet and swallowed it once!" said the Class VII student. "But then if there's anyone he listens to it's his didi — me." Jessica had always longed for a puppy and her parents had promised her one after Class X. "But my dad surprised me last year on my birthday. Cherry is the best gift I could have asked for."
Champ of the day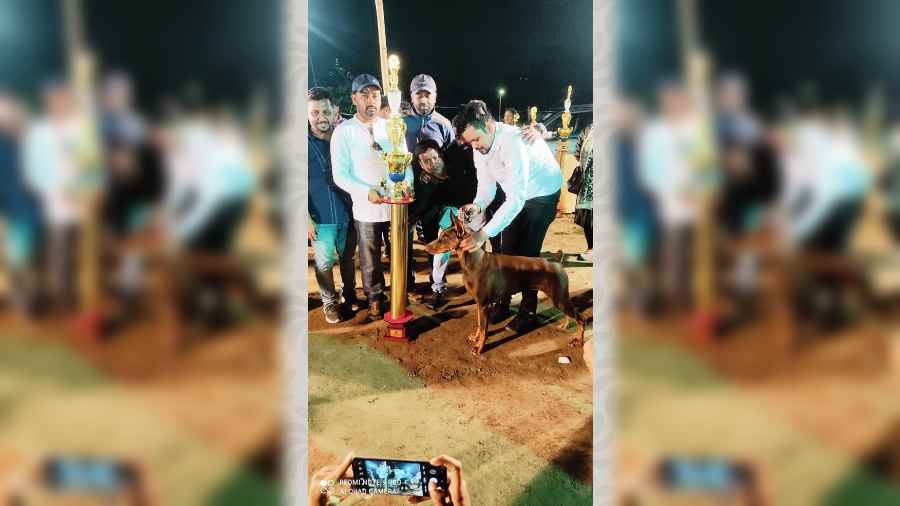 Lona the Dobermann wowed the audience by bagging two of the biggest prizes up for grabs. "She won best of breed in an all-breed ring as well in the specialty round," said Subharaj Modak of Krishnanagar, "and I couldn't be more proud." Lona was born during the pandemic and since trainers were unavailable off and on during the lockdown, Subharaj took it upon himself to learn the art and train his dog. "Very few registered shows have taken place in the last two years and so we're grateful to such pet shows that at least keep the dogs in practice."