A majority of the audience at the Calcutta National Medical College and Hospital voted against the motion "doctors are misrepresented in popular culture".
The motion was defeated in a show of hands that followed 90 minutes of back-and-forth arguments at the National Annual Reunion Debate 2022. The debate, presented by Calcutta National Medical College Alumni Association, was held at the General Lecture Theatre (GLT) Hall of the college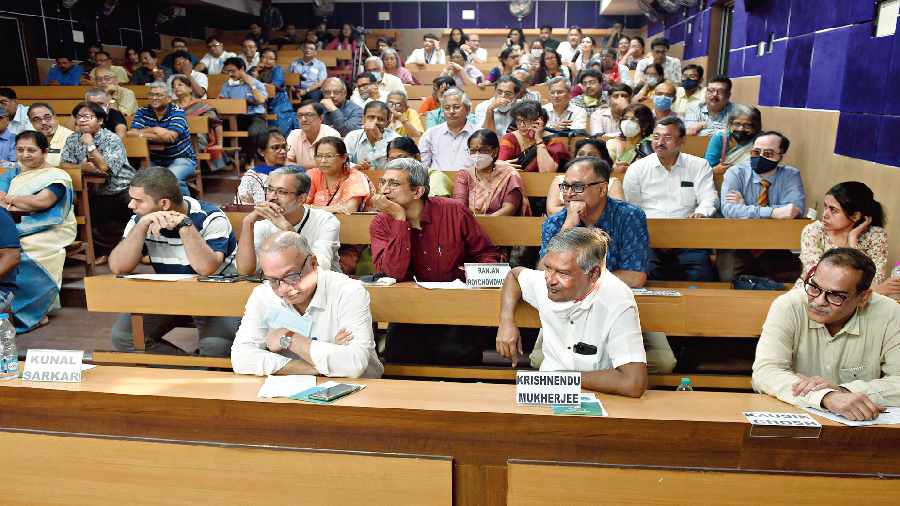 Sanat Kr Sinha
The panel for the motion (picture left, above) comprised Ashoke Viswanathan, filmmaker and dean of Satyajit Ray Film and Television Institute, journalist Manogya Loiwal, author and columnist Boria Majumdar, Ipsita Barat, head of the mass communication and videography department of St Xavier's College, Pradeep Gooptu of the Calcutta Debating Circle and Samantak Das, pro-VC of Jadavpur University. The panel speaking against the motion (picture below) was made of doctors — Kunal Sarkar, Krishnendu Mukherjee, Ranjan Roychoudhury, Binayak Sinha, Kaushik Ghosh and Baijaeek Sen. The debate was moderated by Atri Bhattacharya, additional chief secretary in the Bengal government.
Mayor inaugurates event at Institute of Neurosciences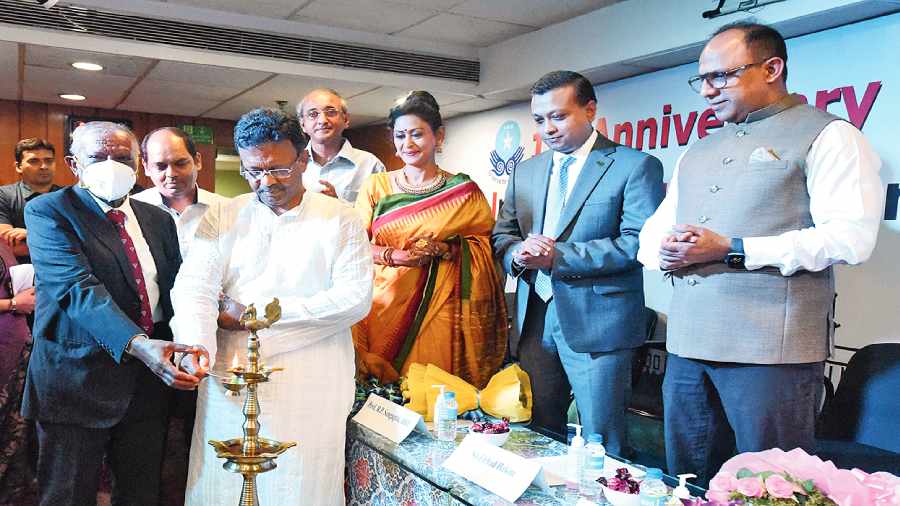 Mayor Firhad Hakim lights the inaugural lamp of the 13th foundation day programme of the Institute of Neurosciences Kolkata on Friday. Bengal's health secretary, Narayan Swaroop Nigam, who was also present on the occasion, said the state government was planning to set up a neurosciences hospital on Convent Road in central Kolkata. Founder of the institute, RP Sengupta, and pro-VC of Calcutta University, Asis Chattopadhyay, were also present