It was an April afternoon when the setting sun cast its last beams on the walls of NSHM Knowledge Campus in the city to set the place aglow — fittingly so — even as the educational institution hosted 'Art festival: Bringing passion and colour to the streets of India', yet another event under the fourth edition of the Indo-French cultural festival "Bonjour India 2022".
Showcasing the works of the French graffiti artist Skio, the art festival held recently was an intercultural collaboration of The French Institute in India, Alliance Française du Bengale, NSHM Knowledge Campus and Kolkata-based art enterprise Culture Monks.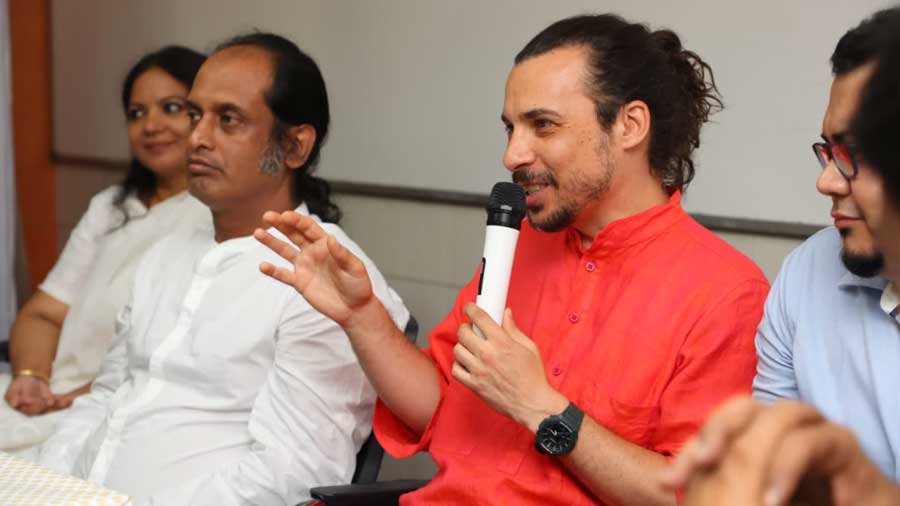 Skio speaking at the panel discussion organised as part of the festival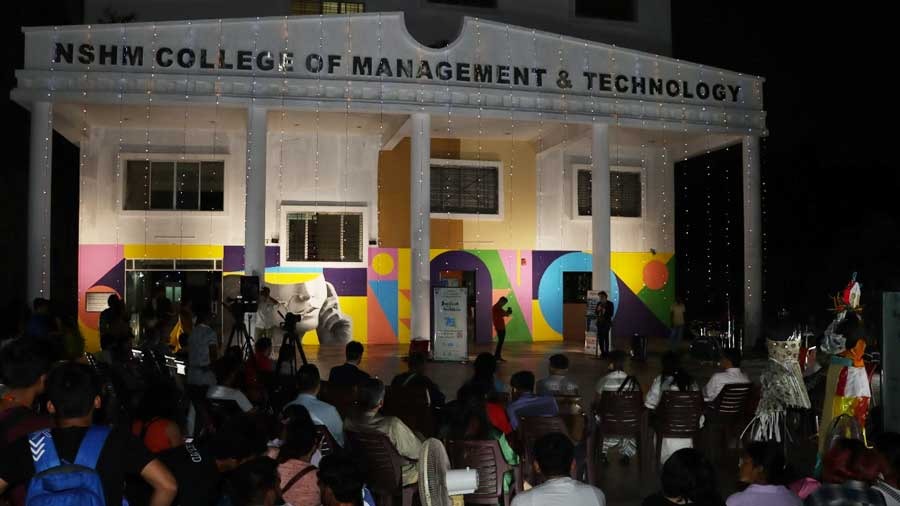 Unveiling of the mural created for the occasion.
The highlight of the afternoon was the enactment of a mural by Skio, assisted by some students of NSHM Design School (NDS). The artwork was created to celebrate the street art movement that cries for equality and freedom of expression in public places of modern society. 
The collaborative mural was inaugurated by the Consul General of France in Kolkata, Didier Talpain, in presence of Alliance Française du Bengale director Nicolas Facino, president Ranjan Mitter and others. It was followed by a cultural programme arranged by students of NSHM Knowledge Campus.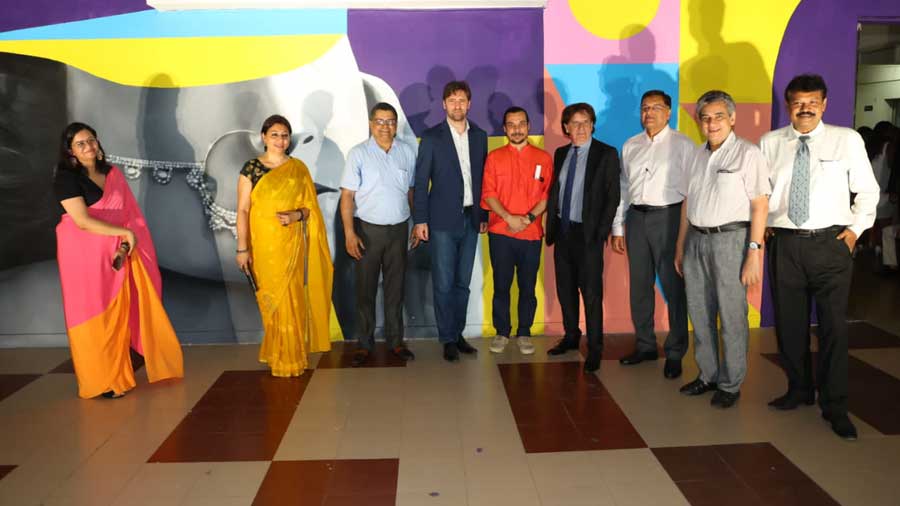 NSHM faculty members with French dignitaries at the event.
"There is much enthusiasm about street art and urban culture both in India and France. There is a long history of wall art in numerous regions of India. France, too, boasts of a vibrant urban art scene. Skio's artworks aim for a rare balance between geometry, anatomy and colour through the exploration of complexity in minimalism," said Nicolas Facino.
As part of the event, a panel discussion was also held with Skio; Hiran Mitra, an artist based in Kolkata; Arnab Samaddar, an illustrator; Swagata Guha, an interior designer; Sudipta Dawn, founder of Culture Monks; and Krishnendu Sarkar, head of NSHM Knowledge Campus.