The bodies of four trekkers from Bengal who died in Uttarakhand are likely to arrive in the city early on Monday, an official of the state government said on Sunday evening.
The body of another youth is likely to arrive a little later in the day.
A group of seven trekkers from Bengal had left for Uttarakhand on October 11.
They had planned to trek from Harshil in Uttarakhand to Chitkul in Himachal Pradesh via Lamkhaga pass (around 17,300 feet) but went missing on the mountain amid bad weather.
Five of them were found dead, one is still missing and another survived the tragedy.
The bodies of Subhayan Das, 28, from Nepal Bhattacharjee Lane near Rashbehari in south Kolkata; Sourav Ghosh, 34, and Bikash Makal, 33, both from Nepalganj in South 24-Parganas's Bishnupur; and Tanumoy Tewari, 30, from Haridevpur on the southern fringes of Kolkata, had arrived at the Delhi airport around 7pm on Sunday.
The body of Richard Mondal, 33, also from Bengal, is scheduled to arrive at the Delhi airport around midnight on Sunday, the official said on Sunday afternoon.
"The embalming of the bodies will take about four hours. We have planned to bring the bodies in two early morning flights from Delhi to Kolkata. Four of the five bodies are likely to arrive around 8.30am on Monday," the official said.
The state government got in touch with the families of the deceased and requested them to identify and receive the bodies at the Kolkata airport. 
The state government has hired an agency to transport the bodies.
Mithun Bari, the trekker who survived, is scheduled to return to the city on a flight late on Sunday.
"It seems the team was caught amid rain and was also hit by an avalanche. As far as we know, they were coming down after touching the summit," Subhayan's elder Subhajit said.
Subhayan, who worked as a medical representative, had trekked to Goechala before, the brother said. "He wanted to go on a trekking trip to Sandakphu."
In the same team with Subhayan was 30-year-old Tanumoy Tewari from Haridevpur and Tanumoy's uncle Sukhen Majhi. Till Sunday evening, Majhi was missing.
Majhi's family included his mother, wife and a 7-year-old son.
Subhayan and Tanumoy both had last spoken to their families on October 14.
They told their families that they would be unavailable for the next few days as they would be climbing higher, beyond the network coverage.
"He was taking the initiative of building the first floor of our house. He had told me that he would start work on laying floor tiles after returning from the trek," Tanumoy's father Amit said.
Mountaineers said conditions in the upper reaches of the Garhwal-Kumaon Himalayas turn unfavourable after mid-October.
"Chances of snowfall increase above 12,000ft in the Garhwal-Kumaon Himalayas in October and November. It leads to snow deposition and movement becomes difficult," said Basanta Singha Ray, who has scaled Everest and Kanchenjungha.
"At times conditions become so unfavourable that nothing is visible beyond 5 to 7ft because of snowfall. One cannot know whether one is close to a chasm. Also, in extreme cold the body tends to collapse."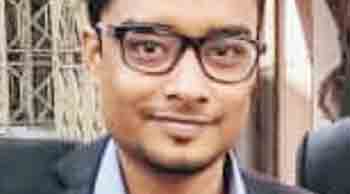 Tanumoy Tewari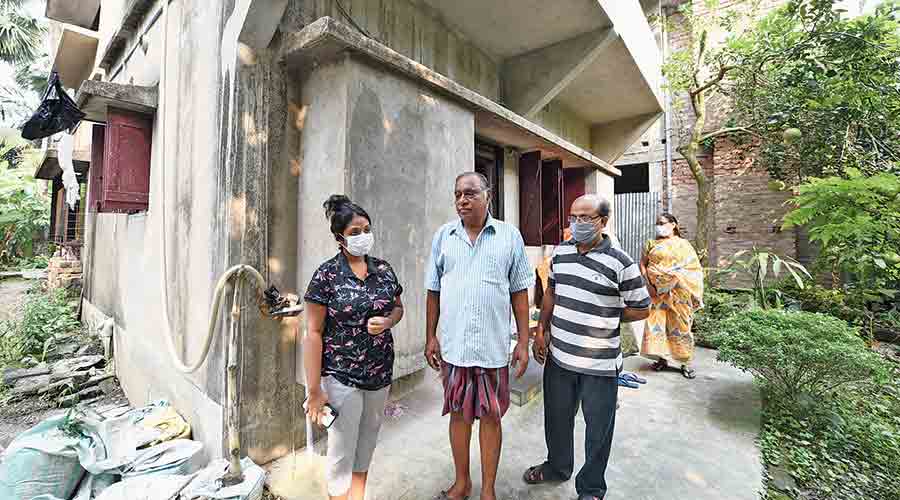 Tanumoy's sister, father (centre) with a relative in Haridevpur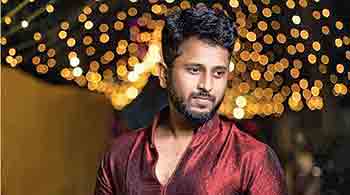 Subhayan Das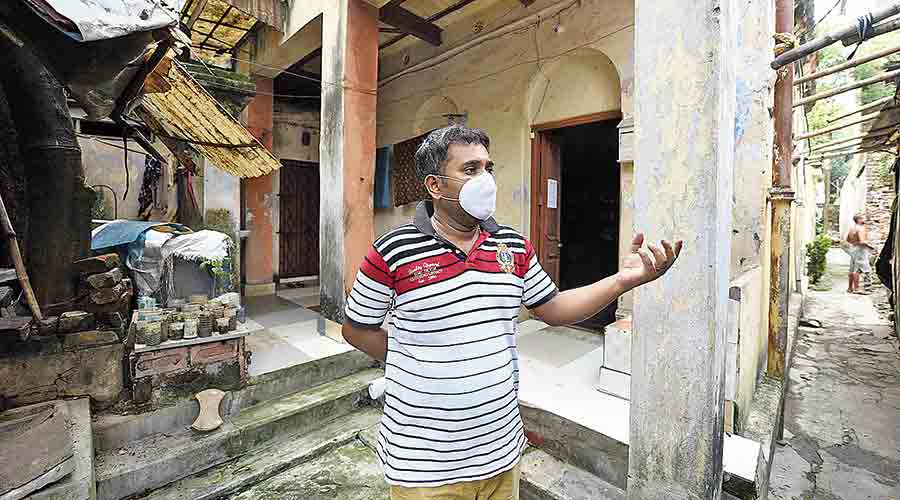 Subhayan's brother Subhajit at their Kalighat home.
Pictures by Gautam Bose