When your host makes an effort to put together an elaborate platter of small eats on a table, paired with drinks of choice, you know a good time will be had by all. To that end, the Mediterranean mezze and a tweaked version of the Scandinavian smorgasbord have been a mainstay with urbane party lovers. Now, Charcuterie has raised the bar for those looking to throw a good house party in these restrictive times of the pandemic.
Charcu-what now?
Like its Mediterranean and Scandinavian counterparts, the French art of presentation looks nothing short of an elaborate bouquet, a gourmand's delight.
It is essentially an arrangement of cured meats, bread, cheeses, olives, and other components plated and served together on a board. Traditionally, the term 'charcuterie' refers to prepared meat products, such as pâté, guanciale, salami, bacon, and more.
These have been around for quite a while, but they seem to be only increasing in popularity now. Think of it as an art form akin to flower arranging with the added bonus that you get to eat it later. You could get as creative as you'd like with your board.
Sure, they look pretty. But is that it?
They are delicious and a good way to serve a diverse palate. Plus, with many people choosing to not travel or reduce contact, they're a simple way to have a 'fancy' but simple get-together, without the hassle. They really work when you're too tired to cook, or to save the day when unexpected guests drop in. 
Anybody who's had the pleasure of devouring a charcuterie board sees a picture of another good one and instantly knows that person's in for a treat. 
For beginners: Here's how you can build your own
Making it look good is pretty simple, and even if you were to just put some cheeses and cured meats on a board straight from the packaging, it'd look good enough to get people excited.
It's less about making the individual components and more about choosing really good meats, cheeses, fruits, and other ingredients that are exciting and complement each other, and making a couple of things that help round it all out. Quality is key. Include seasonal fruits to balance salty flavours with the sweet. 
Shop these elements: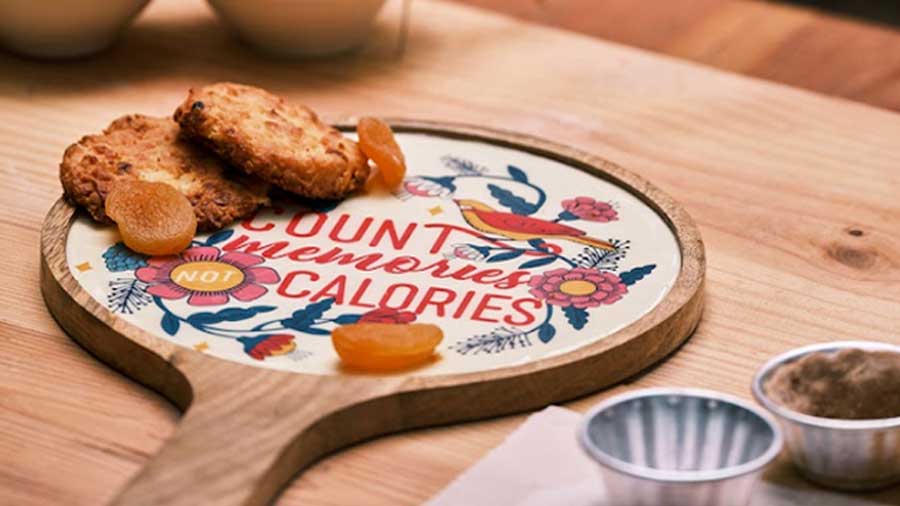 Image taken from Chumbak website
1. Foundation is everything, shop this Wooden Cheese Platter here. 
2. You can't have enough cheese, so try the Smoked Cheddar from Fresh Aisle. Add fig, honey and olive crackers to take your board to the next level. Buy them here.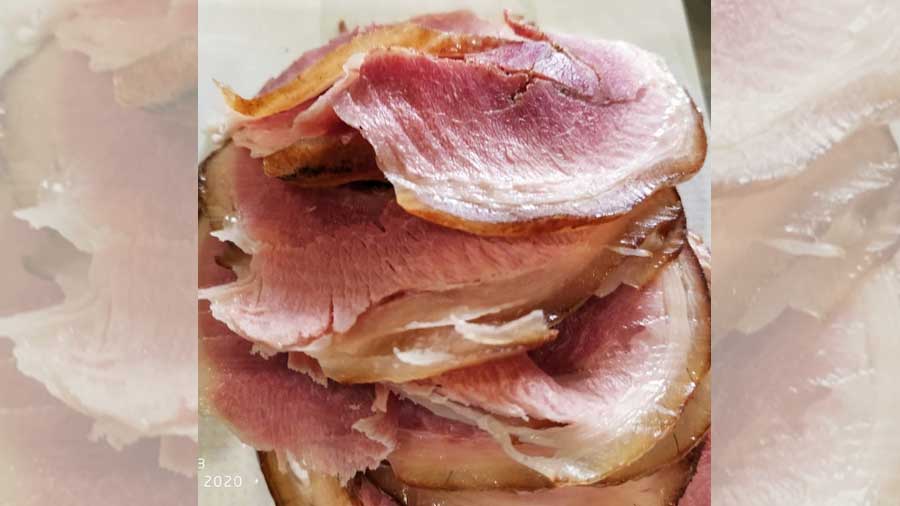 @calcuttastories.cafe/Instagram
3. Smoked leg of ham cured in beer and honey from Calcutta Stories Cafe & Deli. 
To begin with, include two to three kinds of cheeses, an equal number of meats, fruits, nuts, olives, crackers, spreads or jam, and honey to garnish.
Combinations to try: Experiment with different tastes and textures by featuring an assortment of cheeses. Here are some tried and tested combinations: 
Brie pairs well with jam and crackers or anything sweet
Blue cheese pairs well with seasonal berries or tomatoes on bread
Cheddar pairs well with slices of fresh apple served with some salty cured meats
Pro Tip: The slate and marble charcuterie boards can also be chilled before loading them up, helping keep the meats and cheeses cold while they sit out.
These whacky boards should have your creative juices flowing:
A Desi version of the Charcuterie Board.
This one is for the vegans.
One for the sea-food lovers.
La Macario Owner-Speak: Radhika Jalan
A Charcuterie board ignites the grazer in all of us with perfectly arranged bite-sized nibbles. For Kolkata, the charcuterie board was a new concept, however it has gained popularity among Gen-Z.
These boards are a perfect gifting option for anniversaries, birthdays or just like that. These boards are a fancy and practical option for gifting as they can be used over a span of two to three days.
It also makes a perfect choice for any celebration. Since cheese goes well with wine it's the perfect platter to be on the table for the guest to grab a quick bite of their favourite cheese.
Clients love our cheese board curated with our homemade cheese like nutty jalapeno and mushroom truffle cheese.