Chinese with an Indian twist in a casual dining, bar-and-bistro set up is what you get at the second outlet of Wow! China in Calcutta, and the 50th nationally. Located in Sector V, Wow! China will offer a la carte as well as buffet option with live counters. The beverage menu will feature mocktails until the outlet gets its alcohol license.
"With Wow! China Bistro, the concept of Desi Chinese gets reflected in every aspect — right from decor to signature dishes, mocktails to soon-to -be-launched cocktails. We want to be a destination for all occasions," said Sagar Daryani, CEO and founder, Wow! Momo and Wow! China.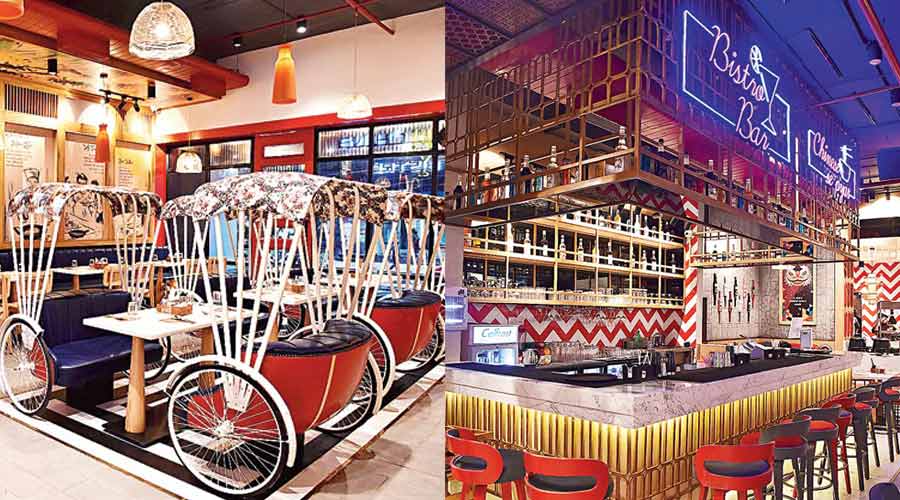 Straight off the streets of Shanghai, hand-pulled rickshaws with cushioned seats lend a touch of fun to the 82-seater space. Bright reds and yellows blended with Oriental motifs dominate the 3,000sq ft space. Murals and designs are done by art college students using Chinese watercolour. Don't miss out the Chinese-style watercolour painting on the ceiling in one corner. Distinctive Chinese-style hand-painted fans add a pop of vibrance to the brightly-lit space. The bar with neon lights and splashes of red, wears a fun look.
What: Wow! China
Where: RDB Boulevard, K-1, GP Block, Salt Lake Sector V
Timings: 10am to 10.30pm
Pocket pinch: Rs 500-plus (a la carte for two), Rs 495-plus (buffet meal for one); Rs 545-plus (veg buffet for one), Rs 645-plus (non veg buffet for one) from Friday to Sunday
For delivery: Swiggy, Zomato
ON THE MENU...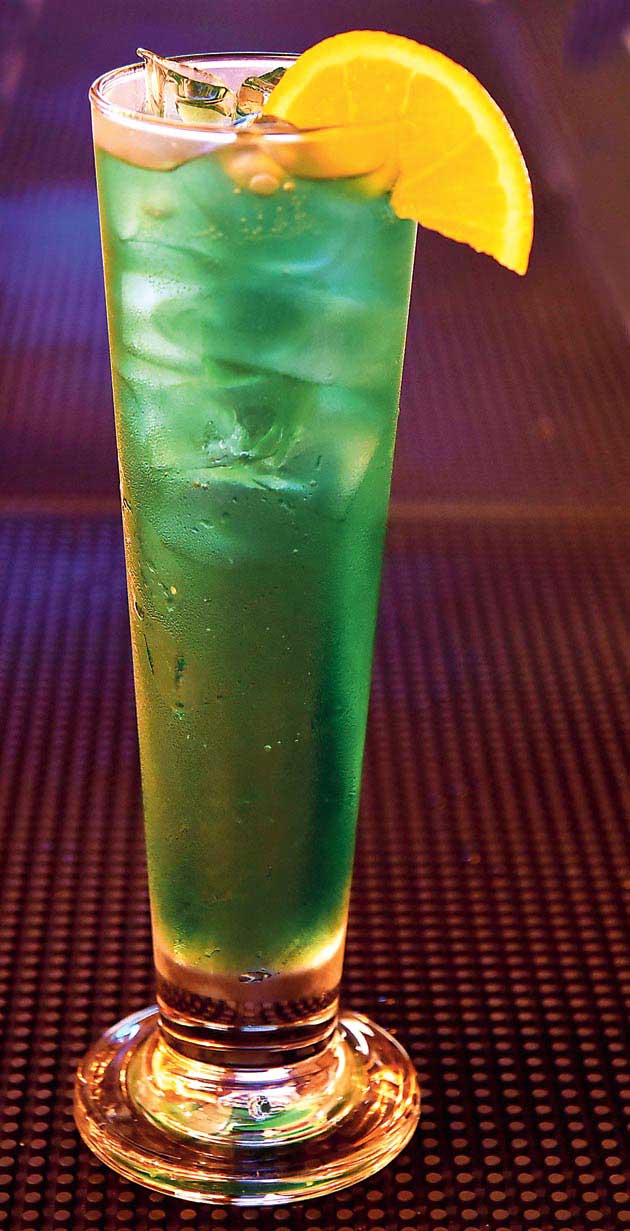 Pick Me UP: This energy drink-based mocktail has mint syrup with rock mix (lime juice and sugar syrup). Rs 249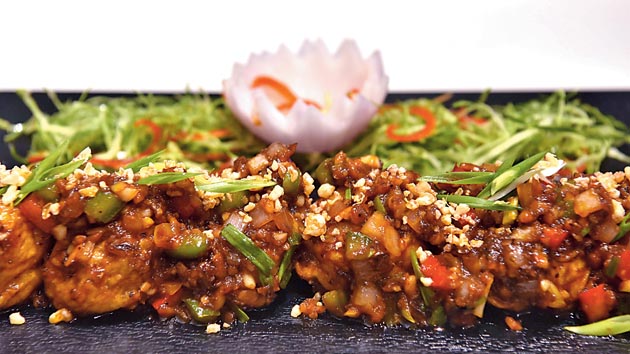 Chilli Cheese Stuffed Mushroom: Button mushrooms are stuffed with cheese, coriander, green chilli and chopped spring onion, coated with a batter, deep fried and tossed in an in-house special hot garlic sauce. Rs 315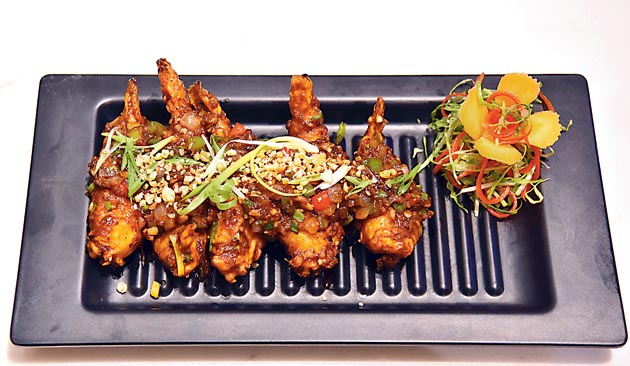 Chicken Wrapped Prawns: Deep-fried prawns wrapped with chicken are tossed in a spicy sauce in this dish. Sour and peppery with well-cooked prawns is what sums up this offering. Rs 445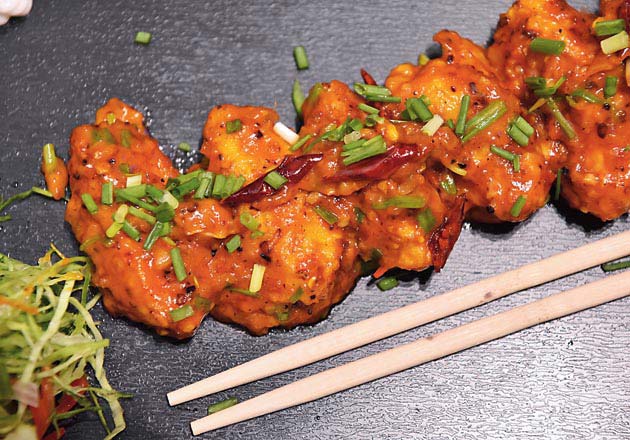 Schezwan Eggs: Eggetarians will dig this spicy dish that blends the creamy mayonnaise with a spicy smack of Schezwan sauce. Rs 195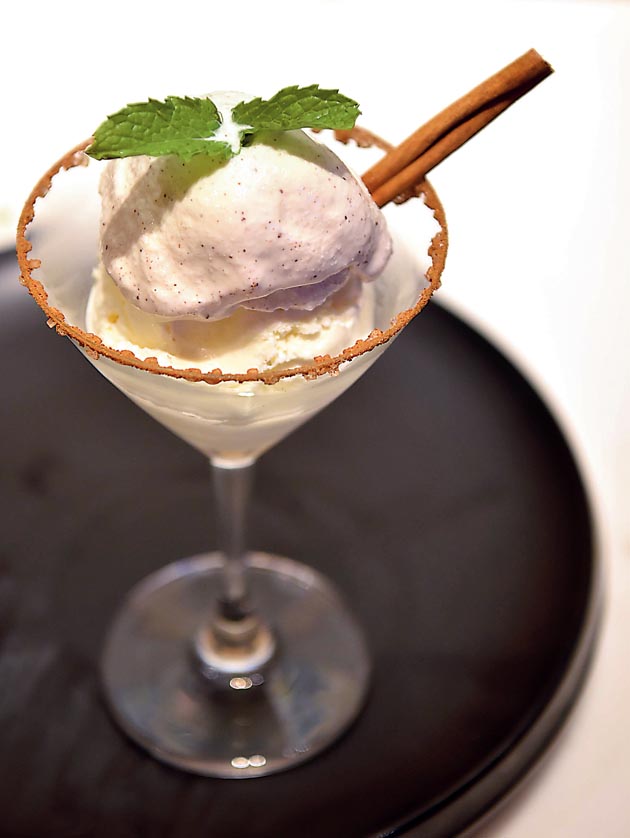 House-special Cinnamon Ice Cream: The highlight of the dessert menu is this in-house ice-cream with a touch of cinnamon powder. The blend of nutty cinnamon and sweet vanilla makes this tick. Rs 159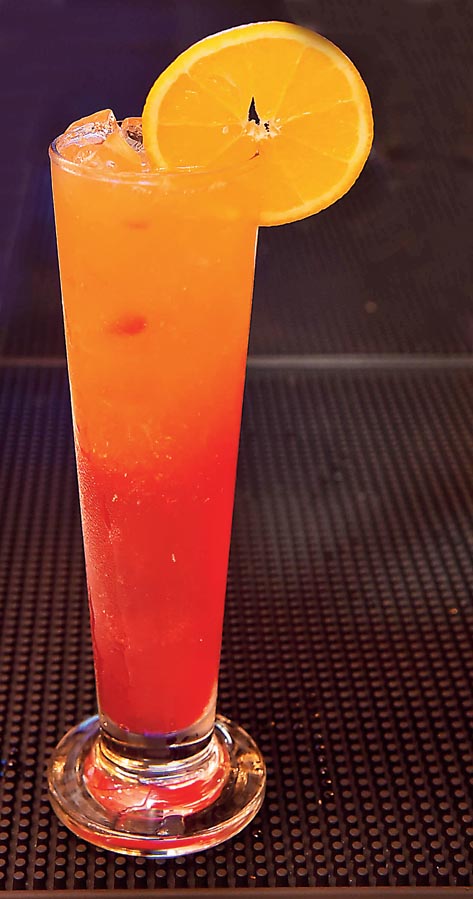 Alexander The Great: This concoction has orange juice, apple juice and rock mix churned in with strawberry crush, soda and ice cubes. Sweet and sour, the mocktail lets out a blast of fruity flavours on your palate. Rs 309