A heart-warming dinner, to celebrate the much-needed dip in temperature, is an absolute must, right? In Kolkata that often translates into a substantial heavy-on-the-fish meal, with plenty of jhol to mop up the bhaat. And while Chingri and Ilish may have divided Bengalis, there are far more fish in the pond which have united them – steamed, fried or in gravy. My Kolkata explores other fishy favourites, with Alpana Ghosh, author of Machhlish, de-boning some culinary anecdotes for us.
(Buy the book here)
Bhetki Paturi
A popular sight at most traditional weddings, the Bhetki Maachher Paturi is based on a culinary technique that is by no means singular to the Bengali culture. Wrapping food in leaves before cooking them is one of the earliest culinary techniques recorded. The Bhetki Paturi is simply the Bengali twist to this tale. "The trick to making a soft, melt-in-your-mouth paturi is to steam it to perfection," observes Ghosh. She further goes on to say that traditionally, this steaming was achieved by coating the fish in a blend of spices, wrapping it in banana leaves and placing it inside the 'bhaater hnari' (the vessel in which the rice was being cooked) to allow the fish to be steamed with the rice. 
Ghosh tells us that it was once tradition in some Bengali households, for the newly-married bride to prepare Bhetki Paturi as the first meal to be cooked for her husband and his family. This might explain the predominance of this dish on the menu at Bengali weddings. 
Some restaurants which have popularised the Bhetki Paturi in Kolkata are Oh!Calcutta, 6 Ballygunge Place, Koshe Kosha and Sonar Tori.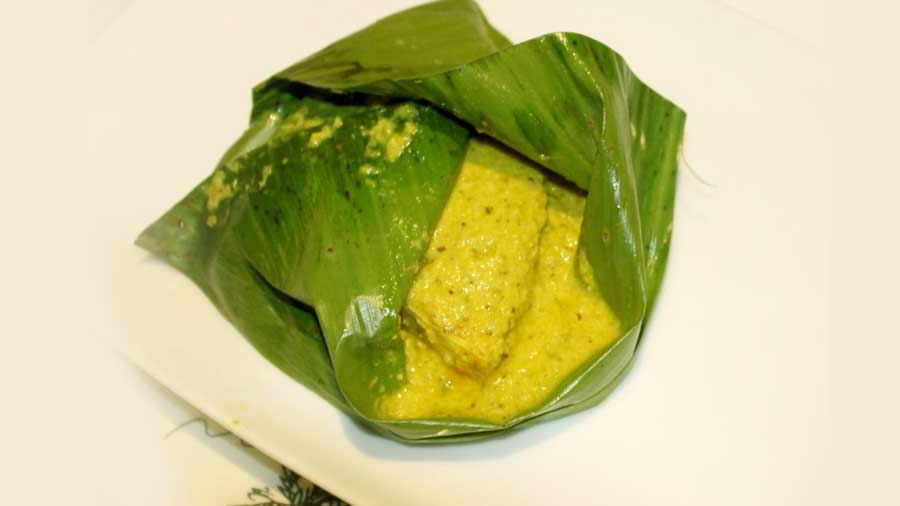 Bhetki Paturi at Oh!Calcutta
If you're tempted to order it, remember that the truly Bengali way to unwrap a paturi is to get the twine to tear with just one hand. So, roll up your sleeves and get ready to dig in!
Chitol Maachher Muitha
'Muitha' is simply a rendition of the word 'mutho', meaning fist, in Bengali. The name makes a lot of sense because the most harrowing aspect of making this dish is to debone the fish and make roughly fist-sized balls out of them before cooking. "The deboning and frying is a meticulous task and took hours in the kitchen!" reminisces Ghosh, who grew up watching her mother and grandmother do it. After frying, the fish is then cooked in a potato-based gravy.
Originally from Bangladesh, this fish preparation is usually reserved for special occasions. But if you're not a big believer in saving special food for only special occasions, then you can get yourself a plate of wholesome Chitol Maachher Muitha any day of the week, in a number of restaurants in Kolkata, including ILISH, Koshe Kosha, Saptapadi and 6 Ballygunge Place.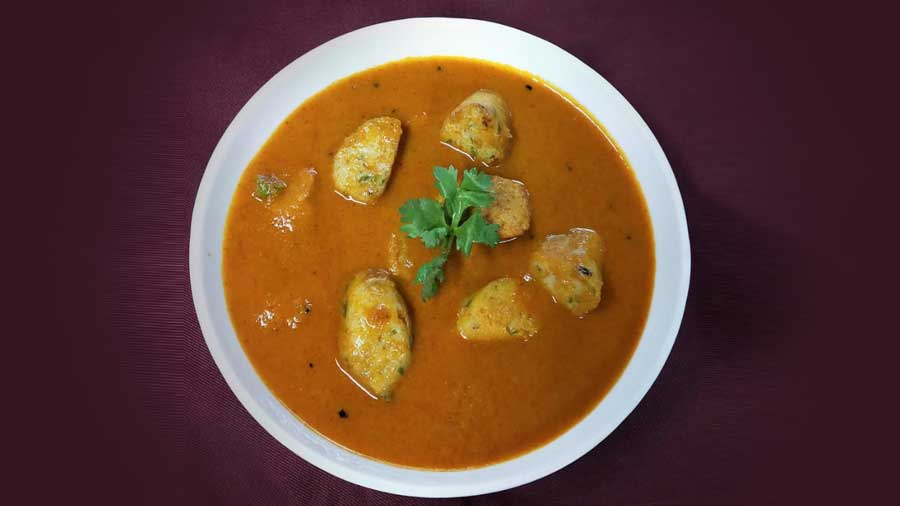 Chitol Maachher Muitha from 6 Ballygunge Place
If you're keen on making this delicacy at home but not a big fan of spending long hours in the kitchen, you can get ready-to-fry muitha from the market. Cooking this dish from scratch can be time-consuming but once you've had it with steaming hot rice, you'll perhaps come to the conclusion that all the hassle was worth it.
Tel Koi
"Legend has it that Koi was a great favourite with Swami Vivekananda, who relished the Tel Koi preparation made by his mother," says Ghosh who goes on to narrate a droll anecdote from mythology, involving this variety of fish. It is believed that in a translation of the Mahabharata by Haridas Siddhanta Bagish, the scholar described how all the women of Dwarka, upon hearing of Lord Krishna's marriage with the beautiful princess Rukmini, immediately took to cleaning and cutting Koi fish.
Traditionally, Tel Koi has two regional variations. The recipe from East Bengal (present day Bangladesh) tends to lean towards the sweeter side as it uses raisins, apart from the usual onion and garlic. On the other hand, the variety that is widely available in Kolkata relies on a variety of spice blends and a generous amount of yogurt to draw out the flavour. To see what all the fuss is about, you can order yourself a portion from Bhojohori Manna, 6 Ballygunge Place, ILISH, or Kasturi.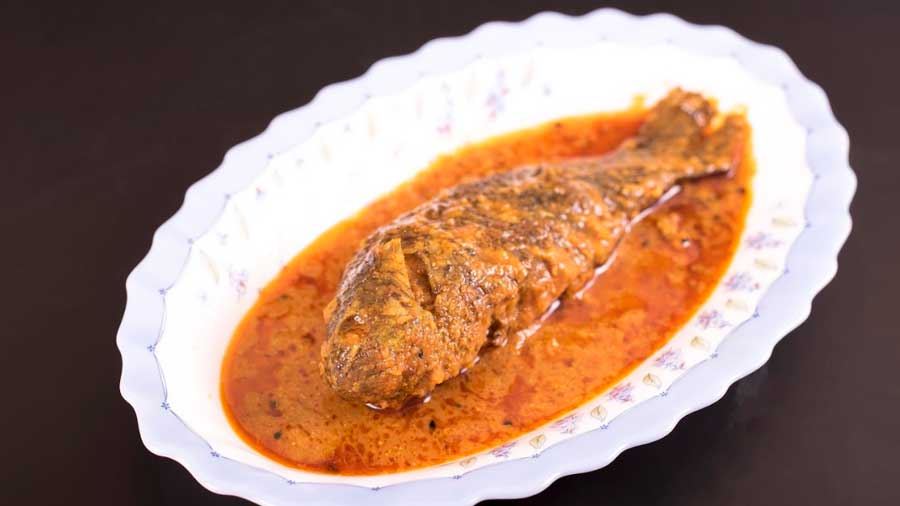 Tel Koi at Bhojohori Manna
The next time you're tempted to veer off the Ilish or Chingri path, we encourage you to explore some of Bengal's alternate offerings. You can love them, or you can hate them. But ask any Bengali and they will tell you that you cannot by any means, ignore them.