I can't remember the last time I watched a rom-com show. The last romantic show I was really invested in was probably BBC's Pride and Prejudice (which I watched for the nth time last month). Bridgerton fans don't feel slighted, I am equally keen to watch season two, but I am just not as invested. So when my sister, who is a rom-com addict, said you must watch this fantastic Turkish show called Sen Cal Kapimi (also known as Love is in the Air), I responded with a non-committal 'yeah, sure, will do' reply and promptly forgot about it. I mean, rom-com, Turkish, subtitles… never happening!
Then my sister came over to help me organise my wardrobe one Sunday and insisted that we watch a little bit of the show, which is available on YouTube, during lunch break. The break lasted five hours. Only one rack of the wardrobe got sorted. And I survived on four hours of sleep for the next two weeks. 
Evet ('yes' in Turkish), the show is that addictive. Not because it is stellar storytelling but because the lead pair's, Kemer Bursin and Hande Ercel, chemistry is off the charts. So much so that even when the show devolves into mindless, and sometimes ludicrous, plot points to keep the story going, I kept watching just to see the lead pair together. 
Let me be responsible and give a brief account of what the show is about before I entirely lose objectivity and wax eloquent about Bursin and Ercel and the romance that, after ages, made me fall in love with the idea of love again.
The foundation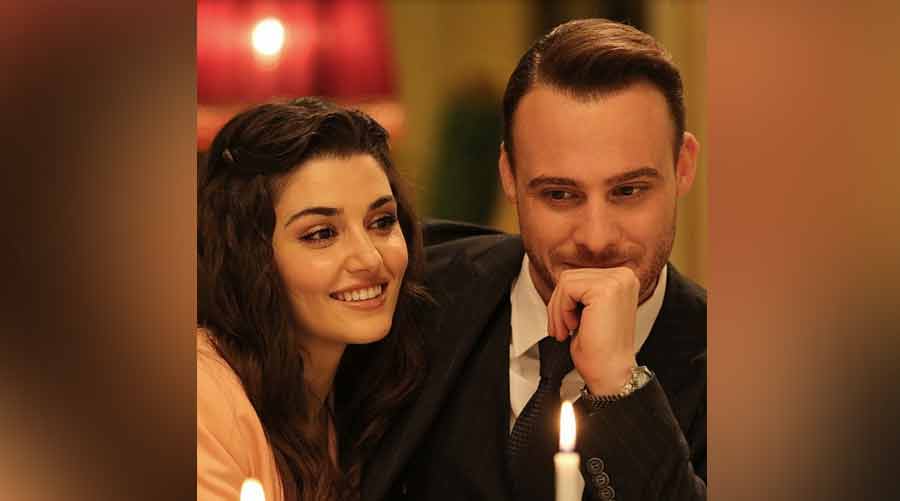 Fox
Sen Cal Kapimi (You Knock on My Door) is an enemy-to-lovers story of a florist called Eda Yildiz (Ercel) and an architect and business tycoon called Serkan Bolat (Bursin) that plays out over two seasons and 52 episodes. Eda gets a scholarship to study landscaping in Italy from Serkan's company which is later cancelled, leaving Eda unable to complete her degree and fuming with anger. A round of public heckling, keying of cars, and handcuffed meetings lead to a pretend engagement contract between the two in order to make Serkan's ex, who is now engaged, jealous. Ama ('but' in… you are right… Turkish), sparks fly every time Eda and Serkan face off and soon they find themselves falling for each other. *Swoon*
The romance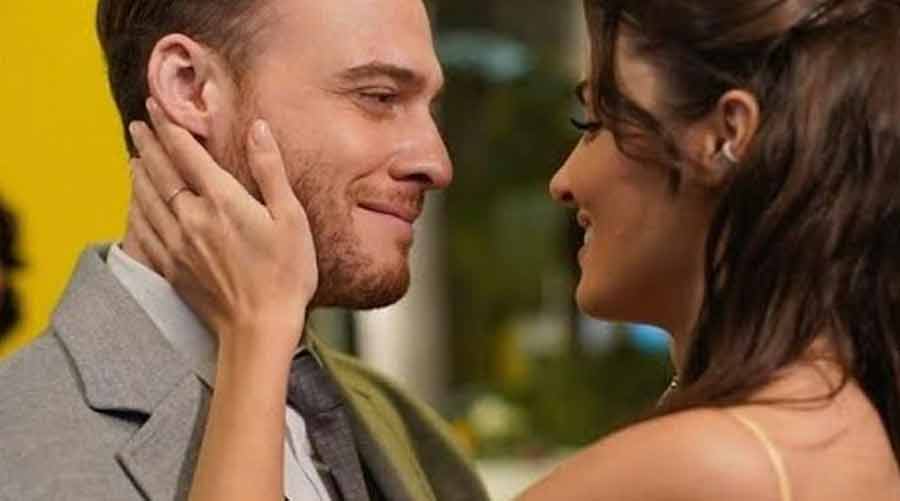 Fox
The story might sound commonplace but what makes it work is the off-the-chart chemistry between the lead pair. If it is electric when the two are fighting or trying to outplay the other, when they are romancing it will make you melt into a puddle. The intense staring, the almost-within-touching-distance conversations and the kisses when they are seriously romancing will make you fan yourself with the scorching hot sizzle. But the deliberate misunderstandings, the trying-not-to-notice looks, the flirting and the jealousy will keep a silly grin on your face throughout. It doesn't matter how many times there are incidents that force them apart (and there are SO MANY! UGH!) you'll keep watching just to get that giddy feeling in the stomach when they are together. But it is not just the chemistry, it is also the dialogue. Uff! If only men could learn that language of love!
The romantic robot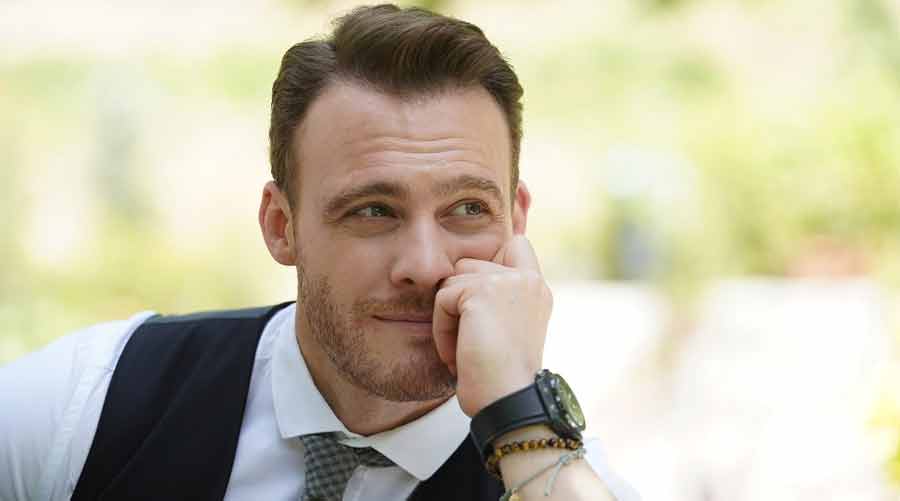 Fox
Your feelings about Kerem Bursin will go from "ooh good looking guy" to "oh my god *drool*" in three two-hour episodes (yes, that is how long each episode is, and no it is not a drag, except when you are unable to stop in the middle because it is 2am and you still have an hour to go). Because as Serkan Bolat he goes from a cold and stand-offish man who looks impeccable in suits to smouldering hotness as his feelings for Eda change. I want a man to look at me the way he looks at Eda when he starts falling for her. But I don't think my heart could handle the way he looks at her when he starts to really romance her. The fact that Bursin has impeccable comic timing adds to his charm. Yes, I have looked up other shows this Turkish delight has done and will be happily occupied for a few more weeks.
The happy fairy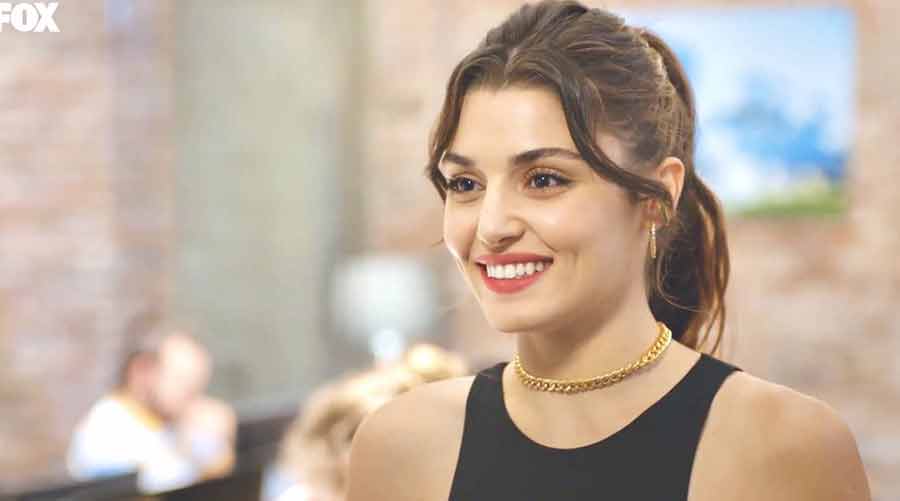 Fox
Despite his hotness, my jaw-drop occurred when I saw Hande Ercel. Because, really, who is that beautiful? No, seriously, who? She looks as good in ratty tracks and frayed shorts as she does in tiny dresses and evening gowns. She has gorgeous hair. Her dimples melt your heart. Her eyes sparkle, every emotion reflected plainly in them. She embodies the joy that is Eda Yildiz. Ercel is the perfect foil for the rough-around-the-edges Bursin and the two complement each other. The fact that Bursin and Ercel were a real-life couple may have a lot to do with the chemistry that plays out between the two.
The supporting cast
What is great about the show is that the supporting cast, whether it is the close circle of friends that Eda has or Serkan's best friend, Eda's aunt or Serkan's mother or the assorted office guys, are a riot. A lot of the show is fun even without the lead pair because of this incredible supporting cast.
The problem
After episode 13 the reasons that the show employs to keep Eda and Serkan apart become more and more ludicrous. And it can be torturous when the episodes number 52 and last two hours each. But, the good thing is that by then you'll be a pro at skipping to the parts where it is just the two of them and get that silly, giddy feeling again and again.
So, lütfen git izle. Git.