Celebrity Fashion
In pictures: How to style saris like Tolly stars
From comfy everyday wear to print-on-print, OTT looks to full glam, let these leading ladies show how to drape our favourite six yards
By
Aatreyee Mohanta
| Published 14.06.22, 12:54 PM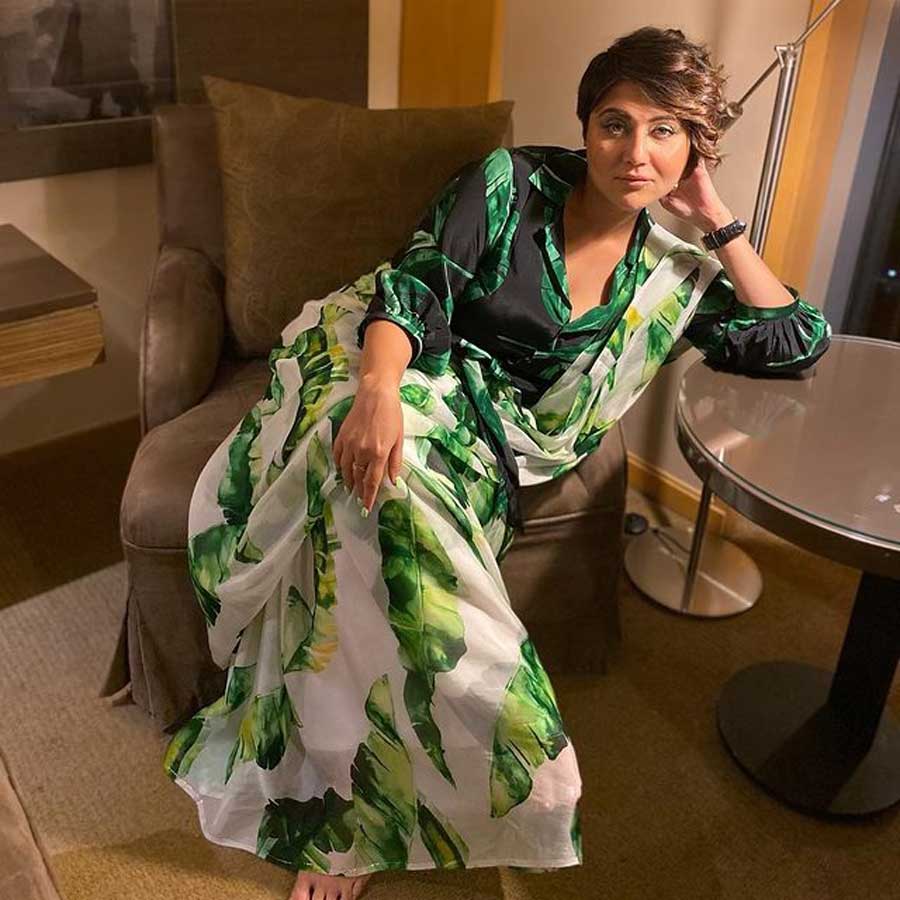 Swastika Mukherjee: Take a cue from this Tollywood leading lady on how to increase your quirk quotient by wearing print-on-print. While the hues of green complement each other, Swastika's look is taken to the next level by skipping the blouse and wearing a shirt. The look is edgy and modern and totally wearable!
@swastikamukherjee13/Instagram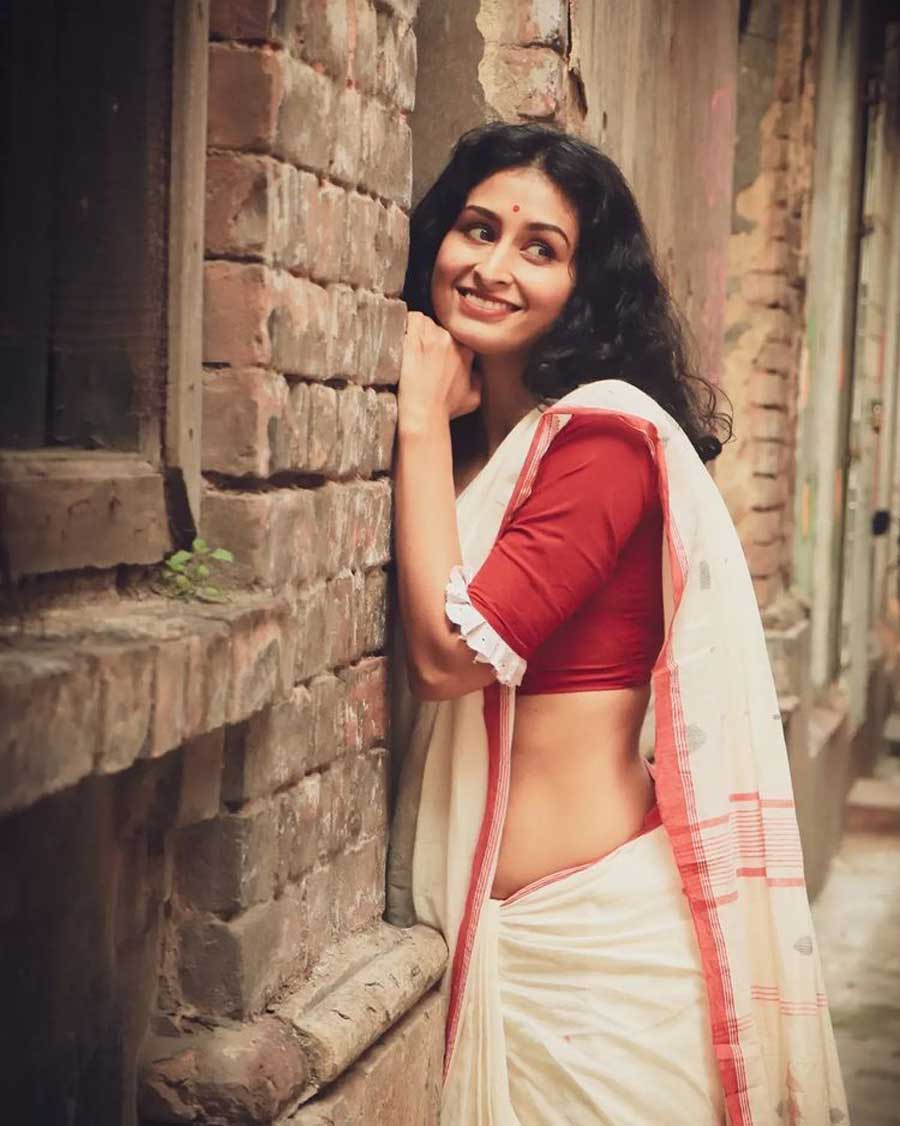 Chitrangada Satarupa: Elegant, simple and timeless — this ensemble is all about being comfortable in a sari. This handloom white-and-red sari goes perfectly with the vintage-style pleated blouse. The look is minimalistic but absolutely perfect to wear during the day or to work. It is comfortable and effortless.
@chitrangadasatarupa/Instagram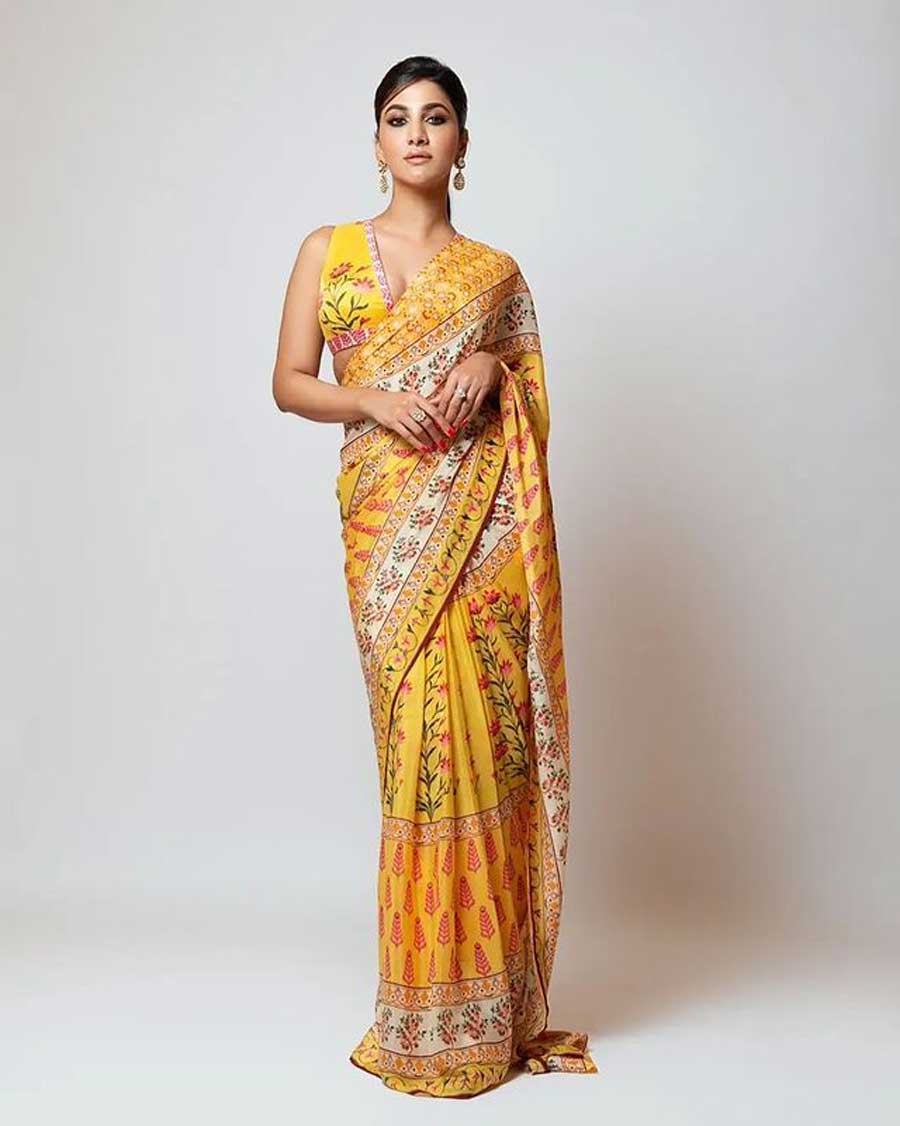 Rukmini Maitra: Need full glam inspo? Glance upon this vibrant yellow look that is ethereal on Rukmini. The sari's floral motifs are gorgeous, while the choice of a deep V-neck blouse adds oomph to the look. The slick back bun gives it a retro charm that we are living for.
@rukminimaitra/Instagram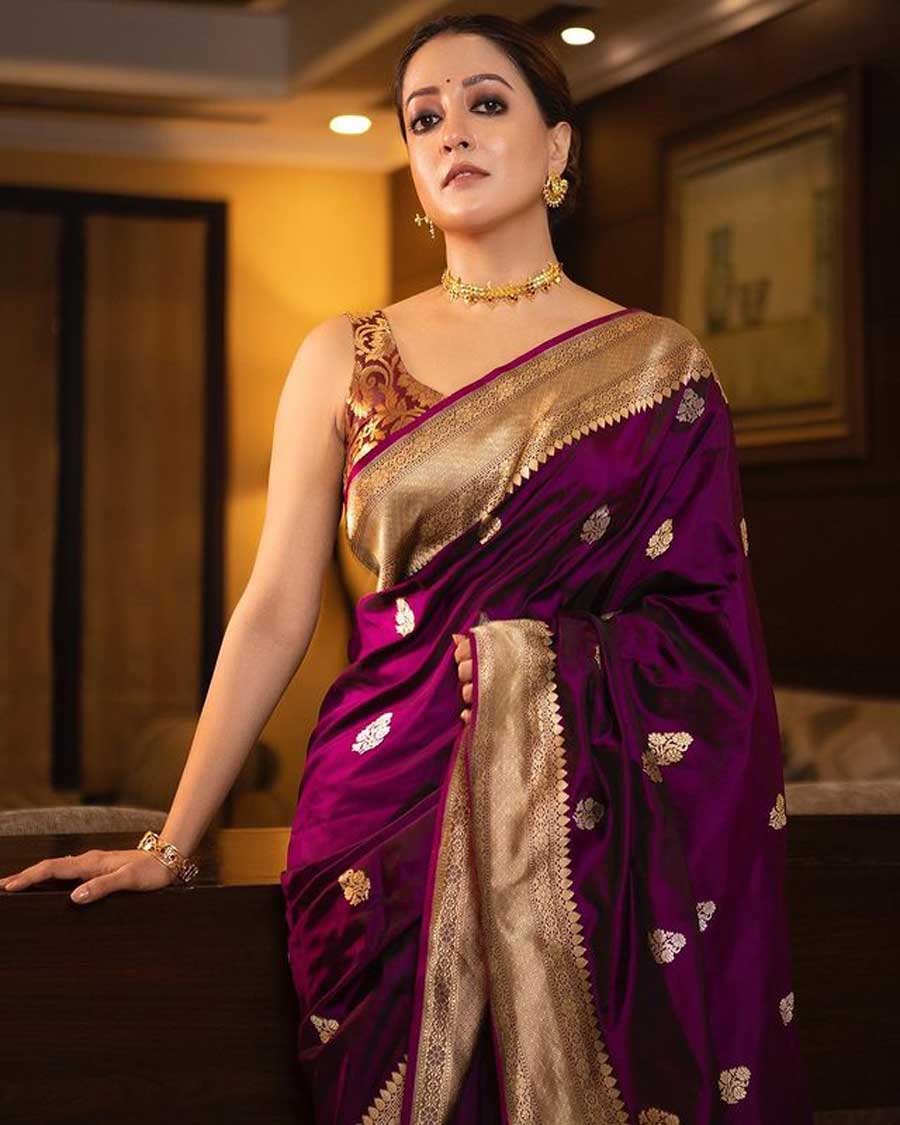 Raima Sen: Leave it to Raima to always look perfect, and this look is no less. The gorgeous wine-coloured silk sari looks regal, while the gold accents and border adds richness to the look. The choice of a brocade blouse is perfect for this sari, all while keeping jewellery, hair and makeup minimal.
@raimasen/Instagram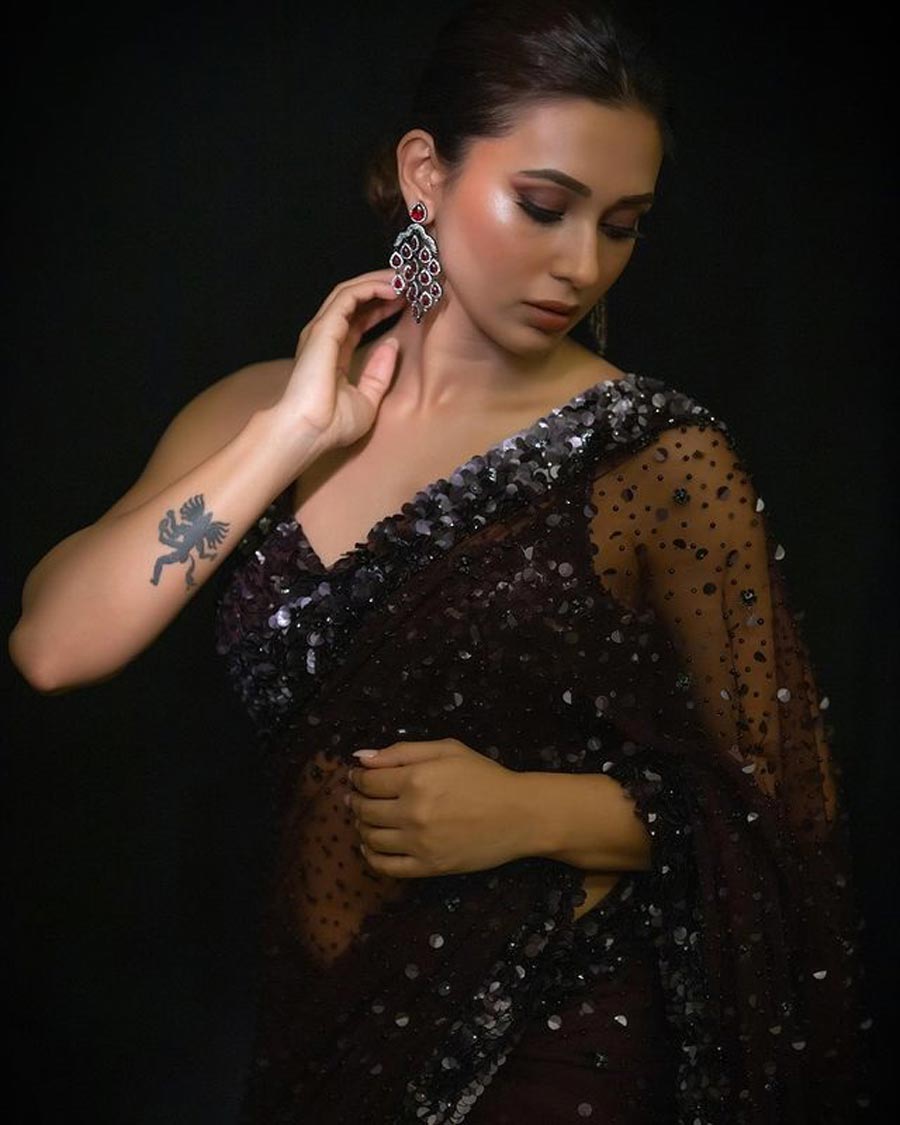 Mimi Chakraborty: Bewitching and completely OTT — that's Mimi for you. This all-black look is enchanting on her. The net sari, with subtle sequin work, pairs perfectly with the matching blouse, while her diamond and ruby chandelier earrings add to the look without overpowering it!
@mimichakraborty/Instagram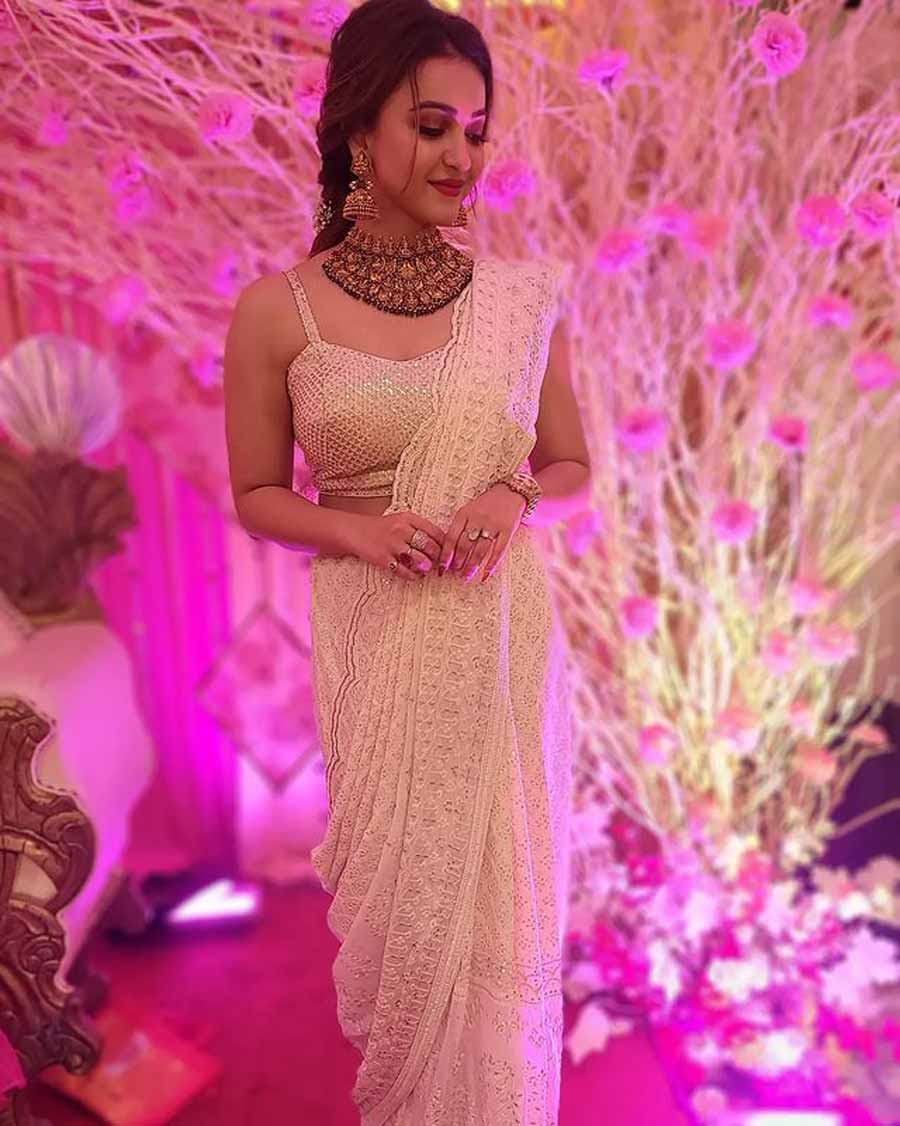 Koushani Mukherjee: All white and chikankari? Sign us up! Koushani sported this elegant look at her sister's wedding and looks gorgeous. The draping of the sari makes all the difference while the minimalistic makeup and braid brings the whole ensemble together.
@myself_koushani/Instagram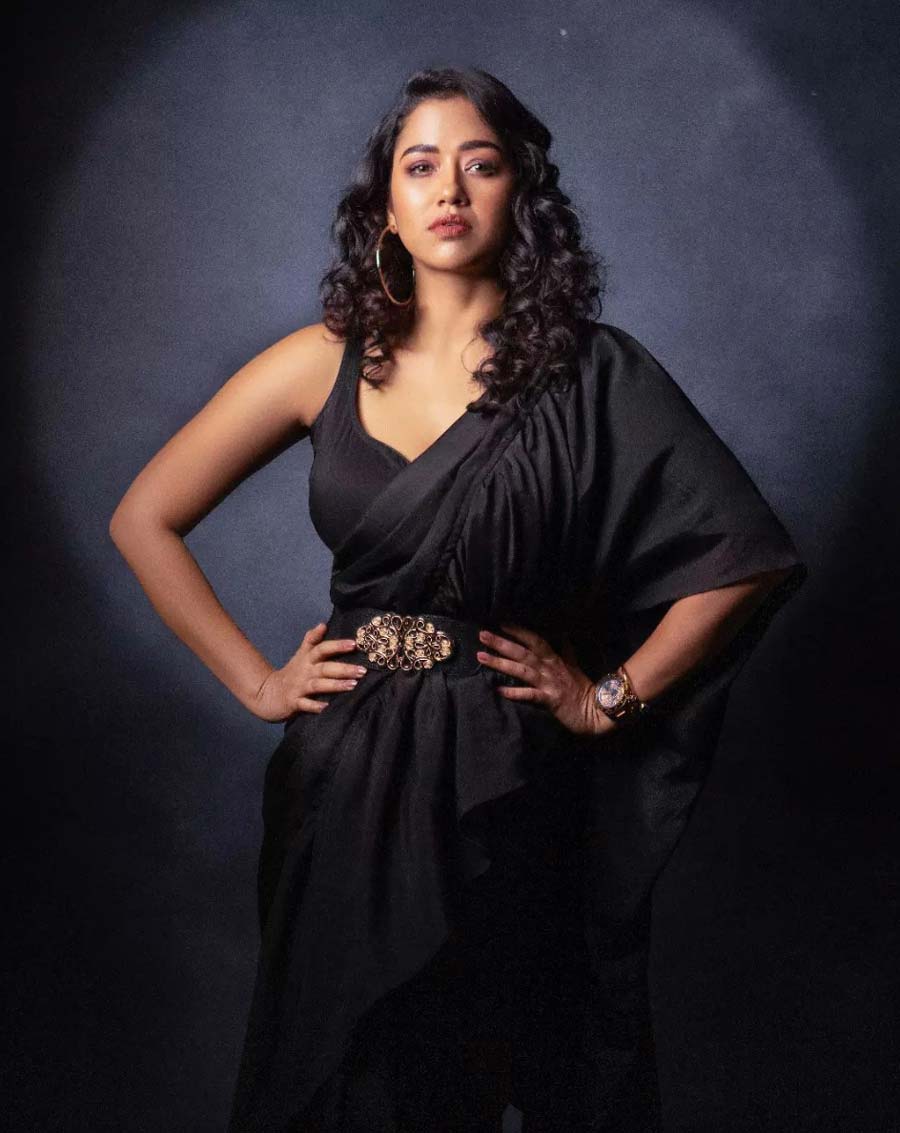 Sohini Sarkar: When in doubt always wear black and never forget to belt it! Sohini shows us how to do exactly that and look glamorous while doing it. Belting a sari is a great way to add an extra element to your outfit while making sure you look chic.
@sohinisarkar01/Instagram