The tiny computers in our pockets are so handy that it's almost impossible to look at a life beyond them. At the same time, new technological breakthroughs that we often hear about somehow work as supplements to our phones and not replacements.
Smartphones remain the whetstone on which new breakthroughs, particularly photography, voice recognition and AI, are being sharpened and improved upon. There are several companies manufacturing smartphones but two are particularly successful when it comes to introducing new innovations — Samsung and Apple. The two companies approach things differently and if we are to look at the global market, there are plenty of Samsung phones in people's hands. What Samsung does is offer phones across a wide price spectrum, giving it a good perspective on usage patterns.
Rarely does one get an opportunity to discuss smartphones with one of the experts in the arena — TM Roh, the president and head of Mobile eXperience Business at Samsung Electronics. We met for almost an hour-long chat at Samsung R&D Institute Bangalore (SRI-B) earlier this week. Casually dressed, he kept the conversation, well, casual with a select group of journalists from across India.
He has a lot to be thankful for about his company's India operations and he has seen plenty of developments in the smartphone industry. After all, he joined Samsung Electronics in 1997. He is the youngest president ever appointed at Samsung.
"According to a recent study, India will have nearly one billion smartphone users by 2026 and the country has 600 million people aged 18 to 25 which makes the country the largest to have Gen Y and Gen Z population in the world. The (sale of) premium smartphones with a price tag of over $400 in India is rising quickly as the 5G network expands. The 5G smartphone market here is expected to grow over 60 per cent in 2023 with the premium smartphone market projected to grow by more than 30 per cent. We believe the Indian smartphone market will keep growing," said TM, as he is popularly known.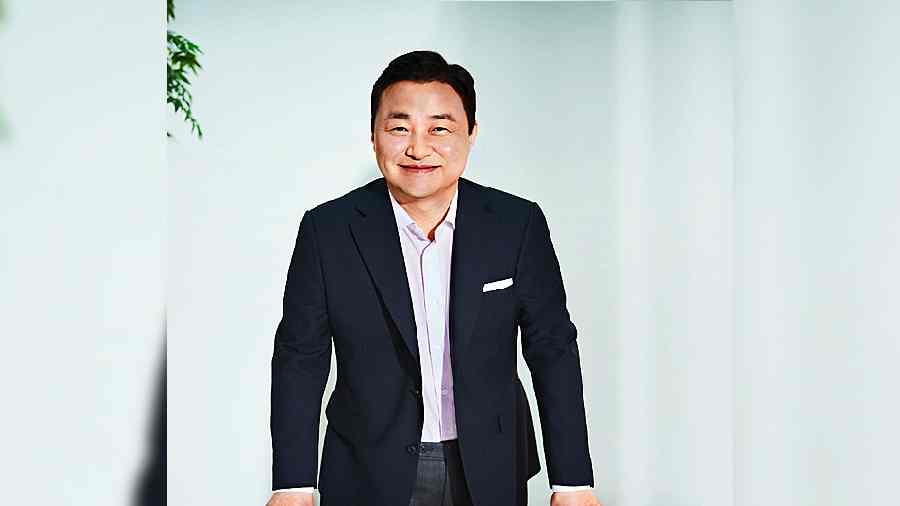 TM Roh, president and head of Mobile eXperience Business, Samsung Electronics. Picture: Samsung
'OUR FOLDABLE DEVICES ARE A GOOD EXAMPLE OF INNOVATION'
Samsung opened its first manufacturing facility in Noida and its first R&D institute in Bangalore in 1996. Now the company operates two manufacturing facilities, three research centres and one design centre in India. They have nearly 70,000 employees in India while the research facility in Bangalore is the largest among R&D institutes Samsung operates worldwide.
The company's latest success is the flagship Galaxy S23 line which keeps as company the other flagship range of Samsung — Galaxy Z Flip/Fold. During the conversation, he appeared impressed with how the Galaxy S23 series has been received in India. "It has been very well received in India, especially the Galaxy S23 Ultra. The Galaxy S23 series offers unparalleled connectivity, camera performance, gaming experience, security and privacy without making compromises, all this and more while practising more sustainable efforts than before. Camera performance is at the core of Galaxy S series experience. We have enhanced the Nightography aspect on the phones, allowing users to shoot in all kinds of light conditions. We have collaborated with Qualcomm to come up with a dedicated chipset for the Galaxy S23 series. We have also provided more recycled materials and eco-friendly packaging, ease of repair and durability, four generations of OS upgrades and five years of security upgrades for our customers to enjoy a great experience," he said. For some time Samsung has been talking a lot about sustainability and it's making products that are environmentally friendly. "Sustainability is something that's applied not just on Samsung mobiles but across all our other products. We are focusing more on developing eco-friendly materials. We are focusing on energy-efficient materials as well. For instance, we are expanding our recycled products that are being used, like ocean-bound plastics and also natural materials for the back glass," he said.
Working hand in hand with sustainability is reparability as well as long-term usage. Apart from Google Pixel phones, Samsung has been offering long-term software upgrade plans. Many of the company's phones now offer five years of security upgrades and four years of Android OS upgrades, which means customers can hold on to their phones longer than before.
"The company listens to its customers and reflects their needs in the products," he said. "Sustainability and selfreparability remain a focus for Samsung. A self-repair programme has been implemented in the US and a few other countries, like Korea. We are preparing to introduce it in India. It is important to give customers an option to repair their devices and we have to prepare well before rolling out the programme. Self-repair is not just about giving a choice to customers; they need to be given the right tools to repair easily. So preparation is important."
In the past we have seen innovations like increasing screen size when most phones had tiny displays. The Note series was a game-changer and it showed the might of the S-Pen. "We introduced the S-Pen and the larger screen experience. The foldable devices that were introduced a few years ago are (also) a good example." In the last few years, the Fold and Flip phones from Samsung have caught on across countries. Be it at a café or the office or while waiting in a queue, you will find someone or the other bringing out a Galaxy Z Fold phone. After the launch of the Galaxy S23 series in February, many are awaiting the launch of the next Galaxy Z Fold/Flip series.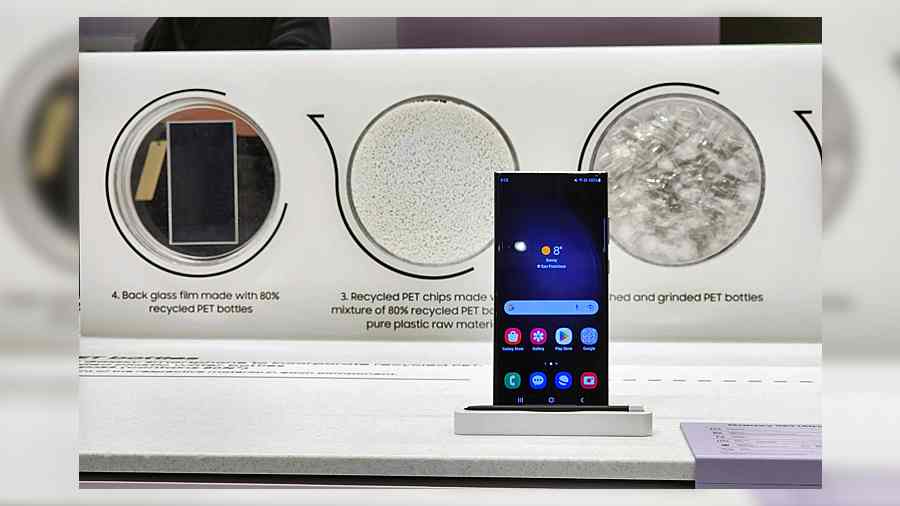 Sustainability is something Samsung is talking about often and it goes beyond smartphones
'SAMSUNG SMARTPHONES HAVE BEEN USING AI FOR A LONG TIME'
Despite the larger global economic condition, the Indian market offers Samsung an opportunity to grow across segments. "Indian customers are quick to adopt new technology. I believe that rapid transition (from feature phone to smartphone) will happen. According to many market research, the Indian market is shifting from feature phones to smart phones and within smartphones, from entry-level to mid-level to premium segment. India is one of the countries that has maximum data consumption."
At the same time, generative AI is helping growth. True, ChatGPT has replaced the hashtag metaverse in conversations but AI is something Samsung has been implementing for many years. "I believe that many people find smartphones interesting because of the progress made in AI. Because of ChatGPT, the interest in AI has increased. However, Samsung smartphones have been using AI for a long time and there are many features aided by AI. AI is at the centre of camera features, like image enhancements and Nightography. It brings out the best in the camera. For the optimisation of Wi-Fi and 5G technology, AI has been implemented and strengthened. Our Bangalore R&D centre is leading this initiative. For new user experiences, generative AI will be applied all the more. Under the philosophy of open collaboration, we are working with many companies, like Microsoft, Google as well as having our generative AI process," he said.
As the conversation drew to a close, he highlighted the importance of India in everything Samsung does. "Samsung India has been, for long, focusing on the Make in India and Make for India trend and we are not only meeting domestic needs, but we are also using India as a hub for exports. We work on products with close collaboration with local vendors. And technological collaboration will continue with local partners," he said.
What next? When the new Fold and Flip appear on the horizon, we are almost sure that Samsung will have enough reasons to strengthen its environmental credentials.