If you are a Bengali kid and have had a dadu, thakuma, mashi, kaku, etc, remotely interested in film or music, chances are that you've heard them hum the jingle "Haridaser bulbul bhaja/ Tatka taja, khete moja." And possibly at a random moment or just around tea time. They probably even sang it to you to keep you entertained as a child. 
The song, featuring an iconic actor (Rabi Ghosh) and a quintessential Kolkata street food, came from the 1973 classic film Shriman Prithiviraj. The movie gave Bengalis a pop-culture jingle and a story, which has carved a soft spot in the hearts of multi-generational family members. It also propelled to fame, the humble albeit delicious bulbul bhaja.
Check out this Twitter thread by The Paperclip, which aptly summarises all that is beloved about the OG Shriman Prithviraj and Haridas's bulbul bhaja—
So what exactly is bulbul bhaja? Well, it's the predecessor of jhalmuri and ghoti gorom. In the most basic sense, it is what we Bengalis call a chanachur and what many other parts of India know as a mixture. Street hawkers and wandering vendors sell many kinds of bulbul bhaja, but the most famous and recognisable one is the tangy chanachur mix sold in paper cones.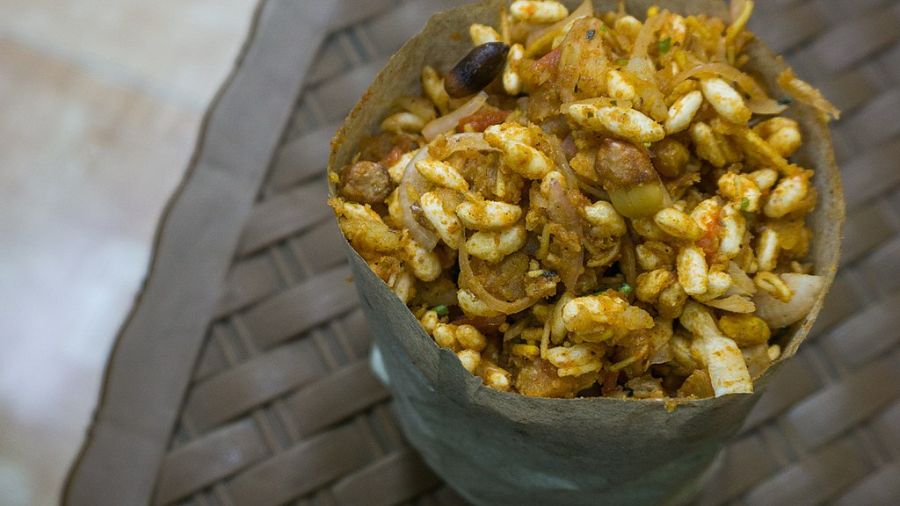 Kolkata 'jhalmuri'
Wikimedia Commons
The Tarun Majumdar film hit the screens after the success of his other work Balika Badhu (1967). With the story of the rambunctious adolescent Rasik (who idolises Prithviraj Chauhan) and his even younger wife, set against the backdrop of the Swadeshi Movement, Majumdar looked at the intricacies of Bengali upper crust society in the 19th and 20th centuries through a light-hearted, comic lens.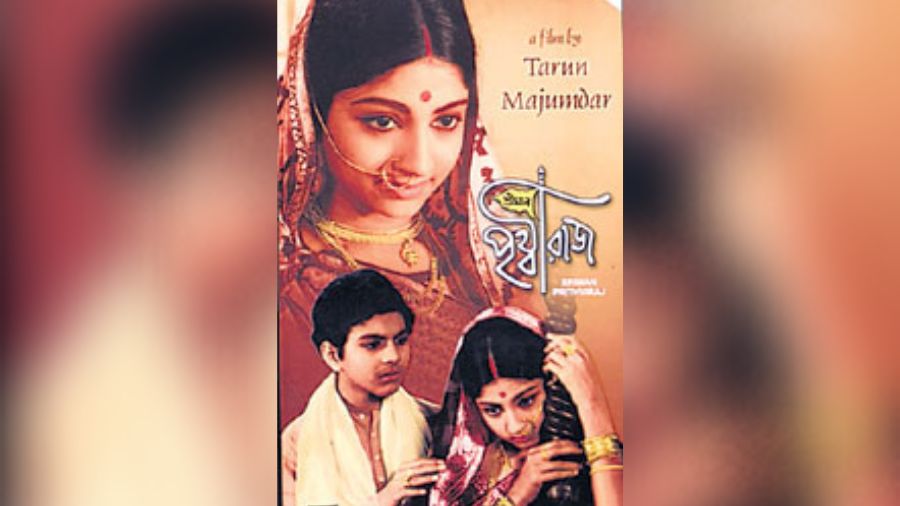 There are some figures in history that become the stuff of legends and literature. Prithviraj Chauhan is one of them. A beloved king, a lover, a warrior, this figure from history has found his way into literature, pop culture, and more. But before there was Akshay Kumar and CGI — an amalgamation that will be gracing OTT on July 1 — there was the epic, heartfelt tale of Shriman Prithviraj.
Shriman Prithviraj gave us laughs, simple joys and great subliminal messages, but perhaps its most popular takeaway is the song for the crispy-crunchy treat.