Culinary passion defeats the challenge of diverse time zones as over 40 countries prepare to get together virtually to participate in IIHM's grand global culinary competition — the Young Chef Olympiad 2022 — from their respective geographical locations. Keeping in mind the pandemic situation, the International Hospitality Council, London in association with the International Institute of Hotel Management (IIHM) has organised its eighth olympiad for culinary students in a virtual format, like last year.
What: IIHM presents Young Chef Olympiad 2022
Where: Virtual over Zoom video conference. To register to view the event visit: https://iihm.zoom.us/meeting/register/tZAvcumvpzMiE91eCuR_UibPZSb5VYsbJeJe
For latest updates for the entire event visit:
http://www.facebook.com/iihmhotelschool
When: January 30 to February 5
Expect: A virtual culinary battle based on the theme of United Nations Sustainable Development Goals. Apart from demonstrating culinary skills to win the Best Young Chef title and plate trophy, this year, a new initiative of research paper presentation has also been introduced. YCO and Kitchen Management 2022 joined hands with the IIHM Global Centre for Hospitality and Tourism Research to take the initiative to help research skill development and expand research opportunities for culinary students and teachers or lecturers. The research paper will be based on how various sections of the global hospitality and tourism industry can play a major role in fulfilling the 17 sustainable development goals set by the United Nations. It will be judged by a member of the United Nations along with academics and industry experts. There will be a special cash prize and certificate for the best research paper submitted.
The Best Young Chef title that will be hosted amongst the top 10 contestants will include prize money of $5,000 USD for the winner and a digital certificate. The ones in the top 11 to 20 will compete for the plate trophy. The competition has several other award categories for recognising different talents.
As per time zones of the participants, all the countries have been divided into eight groups. The first round will test the chef contestants' knife skills along with preparation of four portions of a vegetarian dish with selected ingredients and four local ingredients and four portions of a dessert within two-and-a-half hours.
The competition for the final round of plate trophy and grand finale will be based more on creativity and imagination, where each participant is required to prepare innovative dishes.
There will also be three judges at the local level apart from the distinguished panel, who will taste the competitors' food for round one, plate trophy and the final at their respective institution.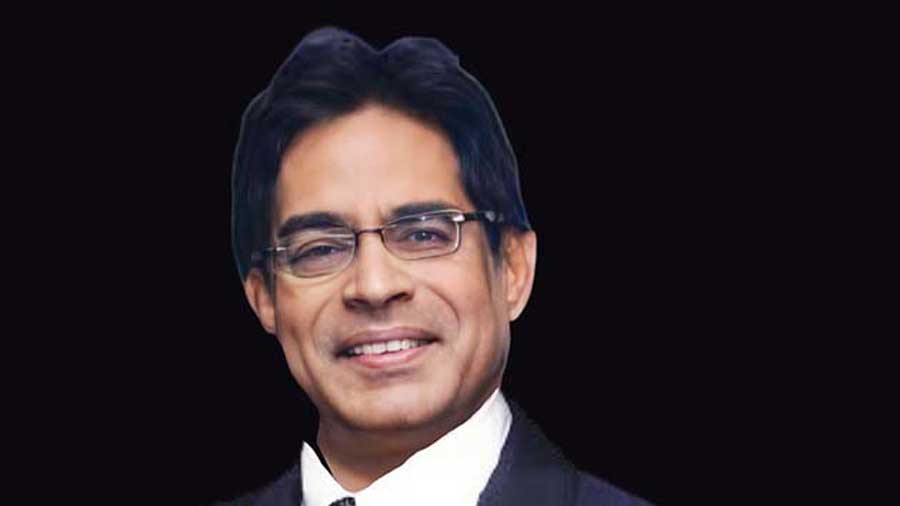 Organiser speak: "The eighth IIHM Young Chef Olympiad is themed on the 17 sustainable development goals of United Nations and we are absolutely committed to it. This year the Young Chef Olympiad will showcase the amalgamation of cutting-edge technology and top-class culinary skills. We look forward to once again bringing 50 countries over 24 time zones together for this globally recognised culinary competition for young chefs of the world," said Suborno Bose, founder and chairman, IIHM and Indismart Group Worldwide, chairman of YCO and CEO of International Hospitality Council,UK.
What's cooking where and when
January 30: The grand opening ceremony will commence virtually and will be streamed live on Facebook too, from the IIHM Facebook page at 13.00 GMT (6.30pm in India)
January 31: Round one will take place for four groups with maximum five competitors. The students in round one will prepare their first dish in their institute's kitchen or home kitchen, which will be monitored through live recording.
February 1: Round one will continue in similar manner for four other groups.
February 2: The eventful day will include a general symposium with eight panel discussions for 45 minutes each that will have speakers from around the world discussing various interesting topics . The International Diamond Research Award symposium will be hosted to give the award to the candidate submitting the best research paper. United World of the Young Chefs will be hosted where each of the participating countries will prepare their national dish and share the recipe as well for all online viewers, followed by Q&A session. The day will end with announcement of results for the preliminary round with 10 qualifiers from top 20 for plate trophy and top 10 qualifiers for grand finale.
February 3: The plate trophy and grand finale first rounds will be conducted on the same day with first five qualifiers for each title.
February 4: The plate trophy and grand finale second rounds will be conducted with next five qualifiers of each titles.
February 5: The grand, week-long global event will end with the closing ceremony and prize distribution.
New judges this year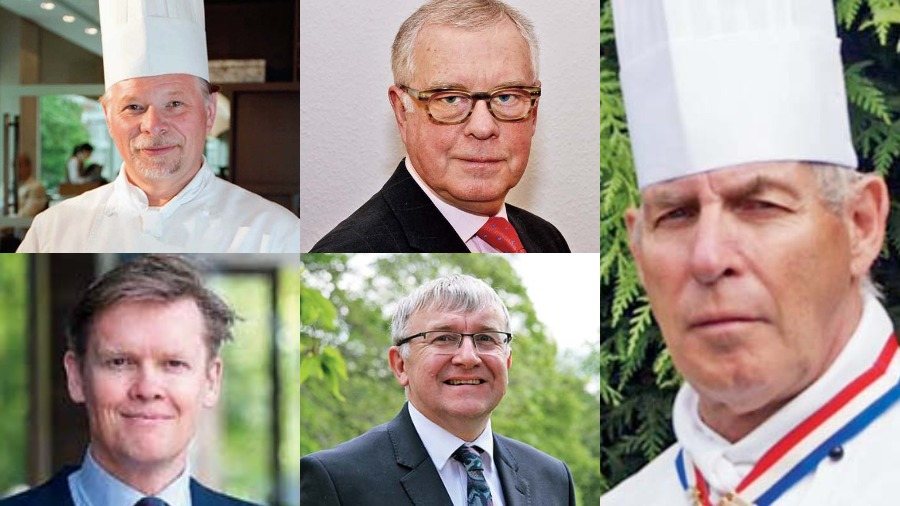 Steve Munkley (Left Top), Peter Jones (Middle T), Richard Larkin (Left Bottom) David Mckown (MB), Geoff Acott (R)
THE JUDGES' PANEL: Prominent names of national and international repute from the culinary world will comprise the judge's panel like David Foskett, Andreas Muller, Sanjay Kak, Brian Turner, Chris Galvin, Stuart Littlejohn and Anton Edelmann. The judges will be divided into teams of five with a lead judge for each team. Every team's lead judge will communicate the team's decision to lead judges of other teams for coming to a final conclusion. Various breakout rooms will be created virtually on Zoom for judges to discuss, provide feedback and judge the competition that will happen at different time zones.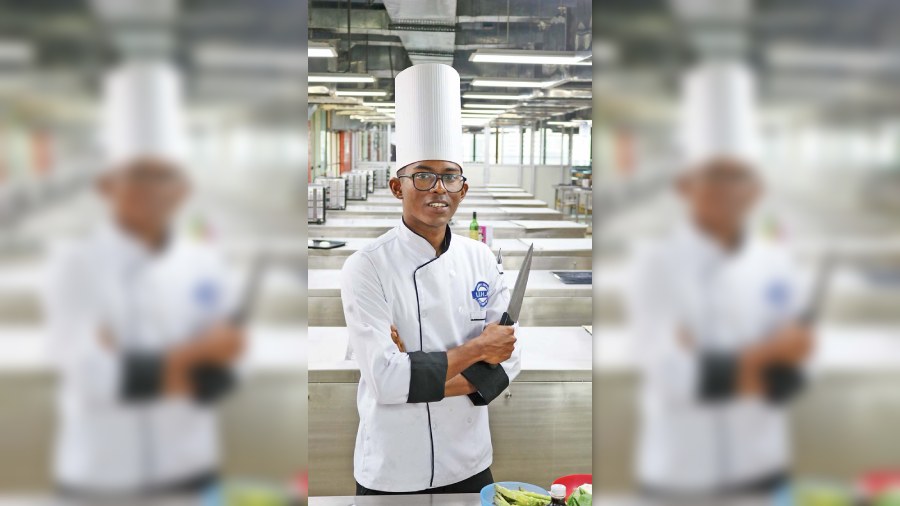 Sourav Valentine Gomes
INDIA'S REPRESENTATIVE AT YCO:
Sourav Valentine Gomes, the 23-year-old from IIHM Calcutta campus who won the IIHM Super Chef competition last month, will represent India at YCO this year. "My inspiration is chef Gordon Ramsay. He is very straightforward and always emphasises on perfection and that is what I seek. I specifically follow him because his way of working is similar to the way I like to work. As of now, I am very excited and I am very fortunate that IIHM has given me this place and platform to perform," said the contestant who loves to prepare Indian food.
LOOKING BACK AT MOMENTS FROM YCO 2021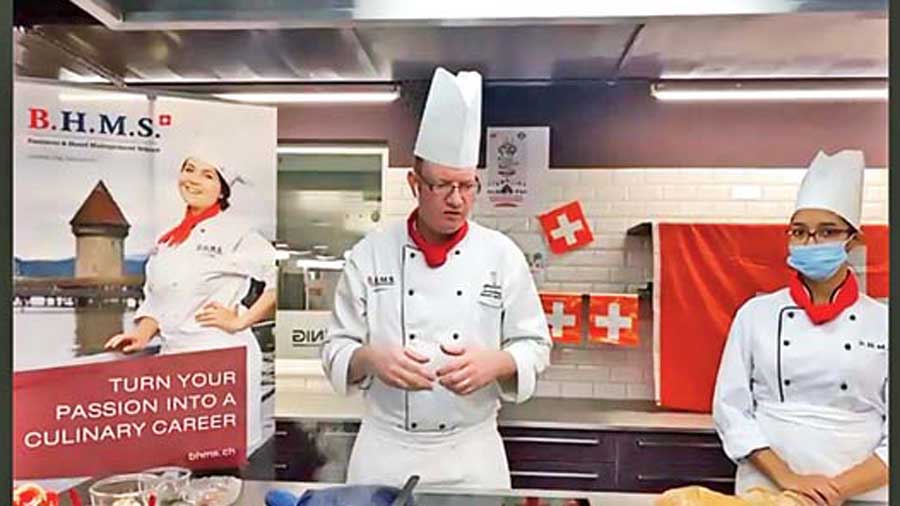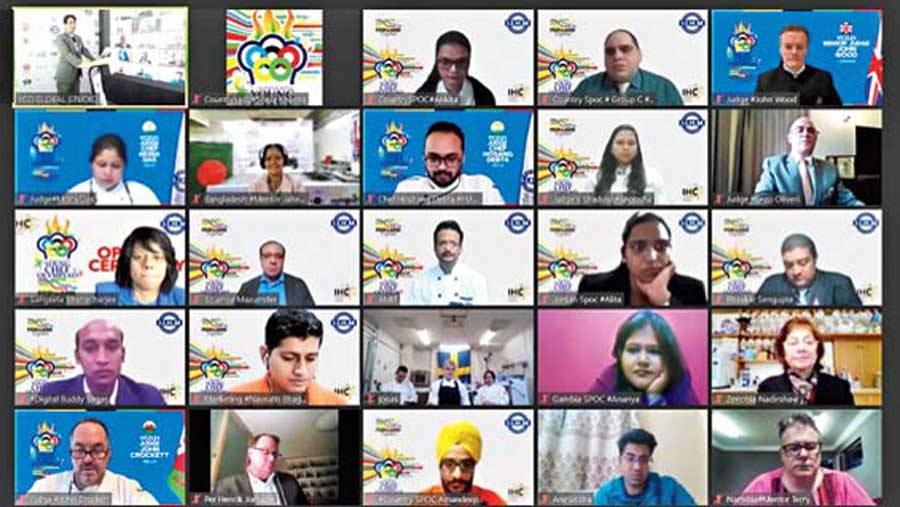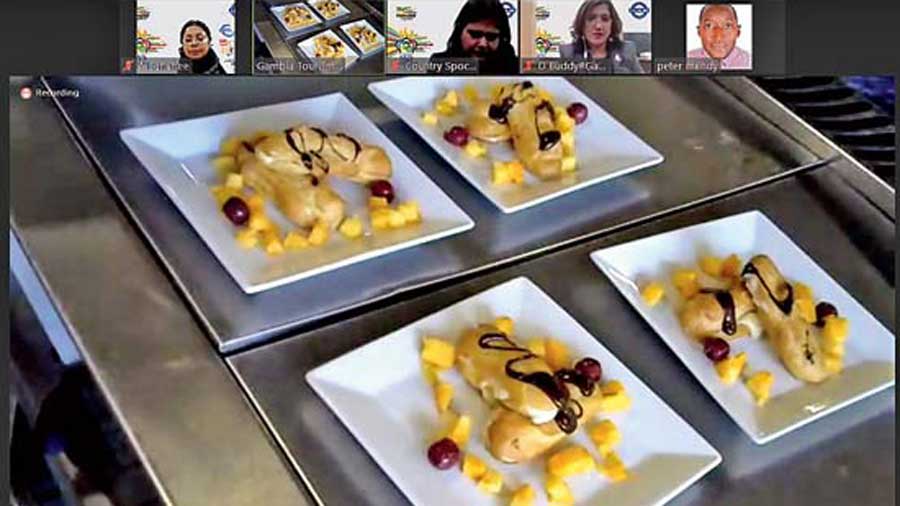 LOOKING BACK AT MOMENTS FROM YCO 2021
Owing to the pandemic situation, the grand culinary competition was held virtually last year too. Taking inspiration from its success last year, this year's competition will be held with further advanced technological support and set-up. The entire competition will take place on Zoom video conference and each kitchen set-up will be monitored by four cameras, two of which can be operated flexibly as per judge's instructions.
THE YCO REGULARS
"The focus is not just on the food. In the past two years, the world has witnessed much. Now, in a competitive world, it is about how we can compete yet keep the core values intact. In the world of cooking, YCO is bringing in excellent competitiveness while keeping the core values of compassion, togetherness and sustainability intact. It is a platform like no other," said chef Sanjeev Kapoor.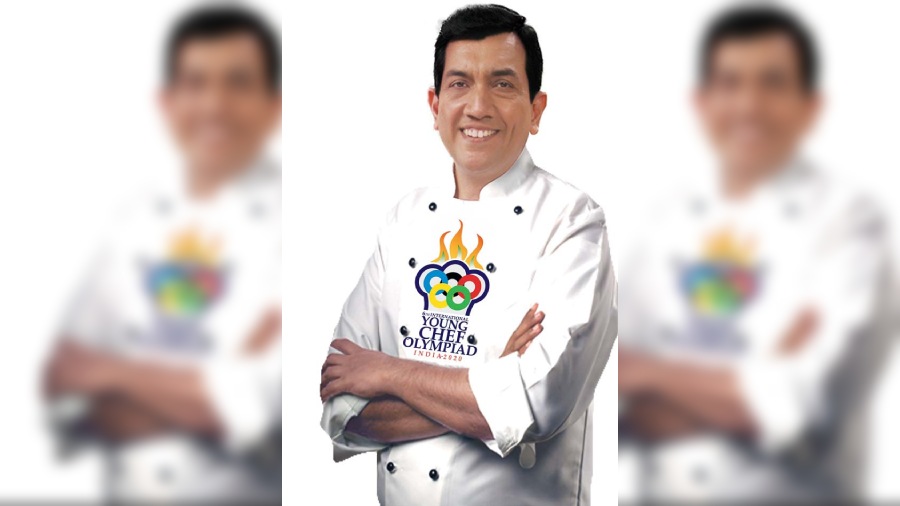 Sanjeev Kapoor
"It's fantastic to see YCO embracing change and getting bigger and more impactful with the most effective integration of technology in today's times . I am very excited to be a part of YCO this year and I look forward to the students setting new benchmarks," said chef Ranveer Brar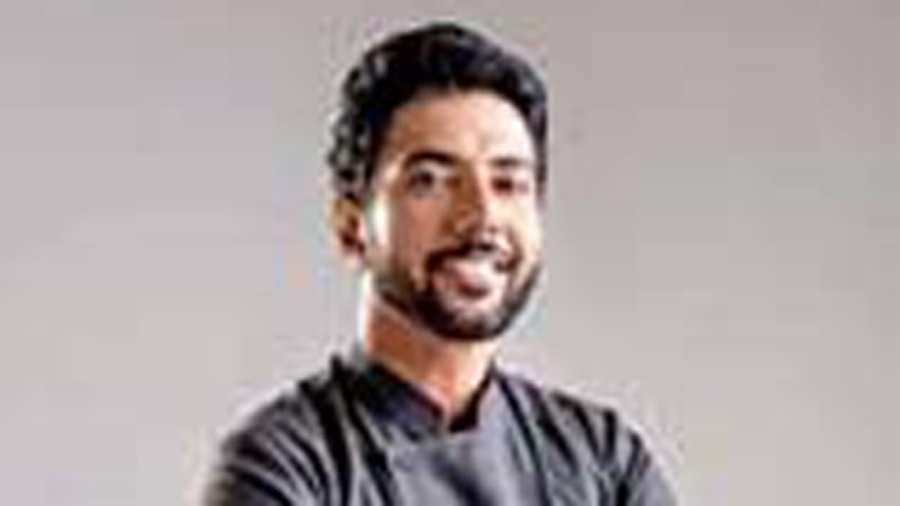 Ranveer Brar
"I am very proud to be a part of YCO 2022 as a senior judge. This is my fifth year of being involved and judging this fantastic competition. The organisation in doing this remotely last and this year is incredible and I am very excited to see this year's competitors and all my fellow judges around the world," said chef John Wood.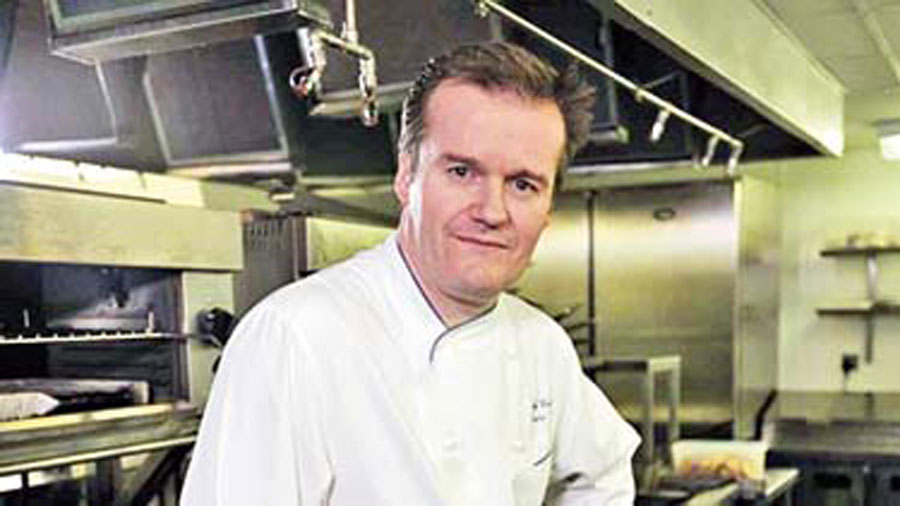 John Wood
"Despite the world struggling with the pandemic, IIHM has again given hope to young people and the world of hospitality by hosting YCO. This world-class institution demonstrates to the world how to overcome challenges and create a better future by inspiring young people," said David Foskett.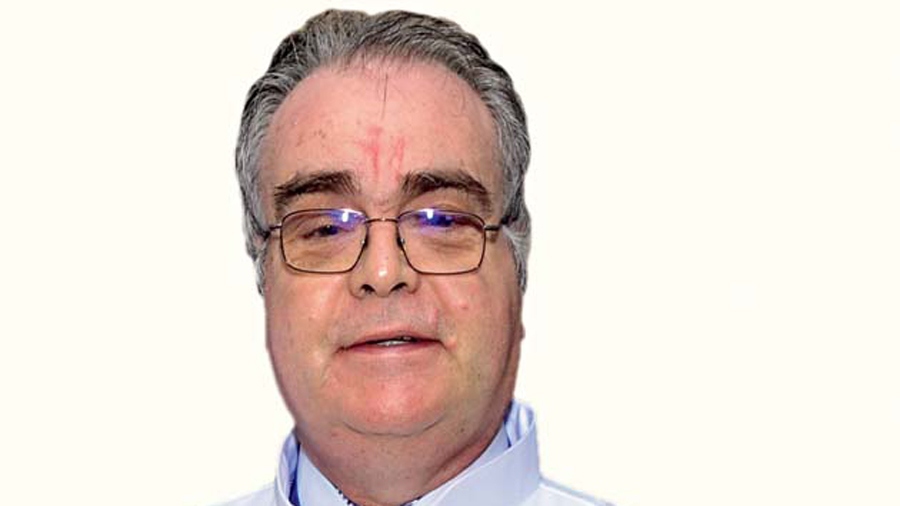 David Foskett
"There has been a lot of changes in our life in the last two years, especially for us in the hospitality industry. We are strong and we are innovative and we find a way to bounce back and see new angles and new trends so that hospitality succeeds . We trust the youngest. The Young Chef Olympiad is a great example to move forward in putting the world together," said chef Enzo Oliveri.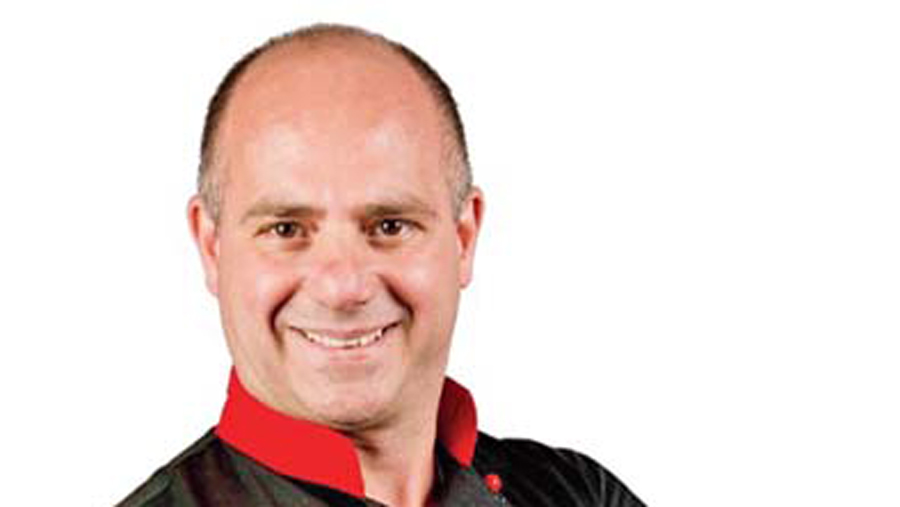 Enzo Oliveri
Pictures:IIHM