Every year, there are two races that mark the advent of summer in Kolkata, hosted by the Air Force of India — the Indian Air Force Cup and the Eastern Air Command Cup. While Covid-19 cried foul for a year in between, this year they were back in all their glory. On February 26, Royal Calcutta Turf Club saw the two races along with a fantastic parasailing show by the Akash Ganga regiment of the Indian Air Force and a grand luncheon with tipple to boot. While the horse Santana with Dashrath Singh took home The Eastern Air Command Cup 2022, the Indian Air Force Cup was won by Justified with Nikhil Naidu. Here are a few glimpses from the afternoon....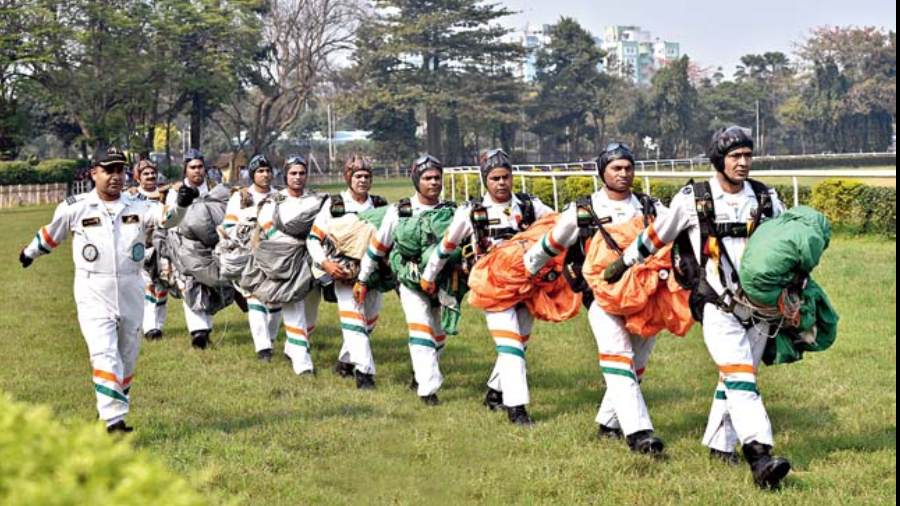 The Akash Ganga regiment march back to the pavillion after their show.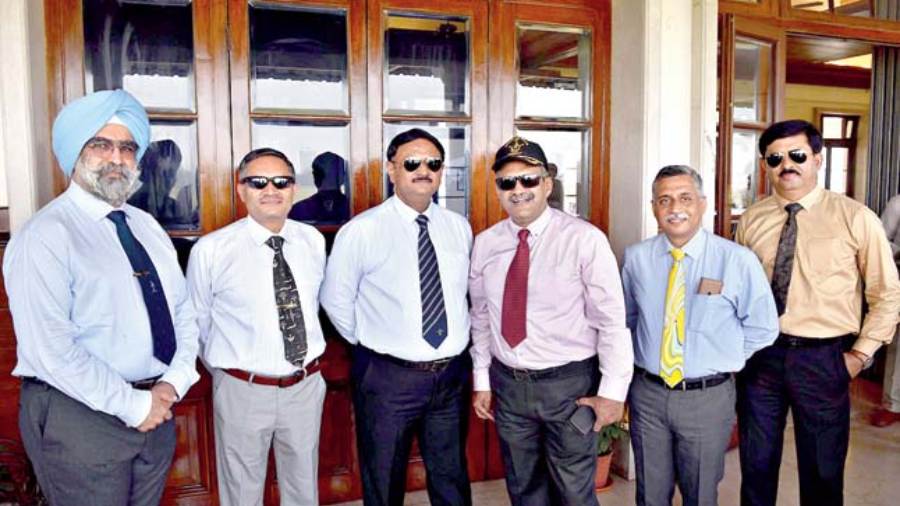 (L-R) Retired Air Commander T.S. Sareen, Air Vice Marshal A.K. Bharti, Air Marshal D.K. Patnaik, retired Group Captain R.K. Das and Air Vice Marshal Mohan Gupta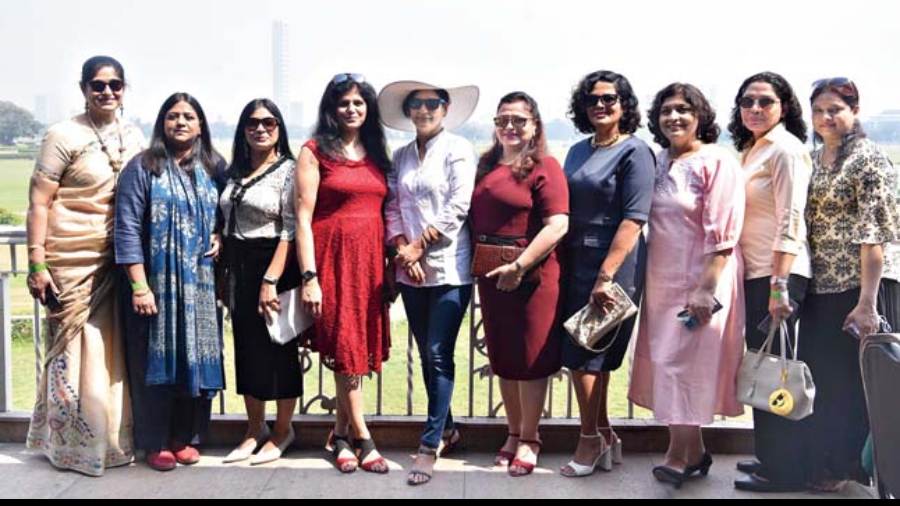 The perfectly turned-out ladies posed for our lensman.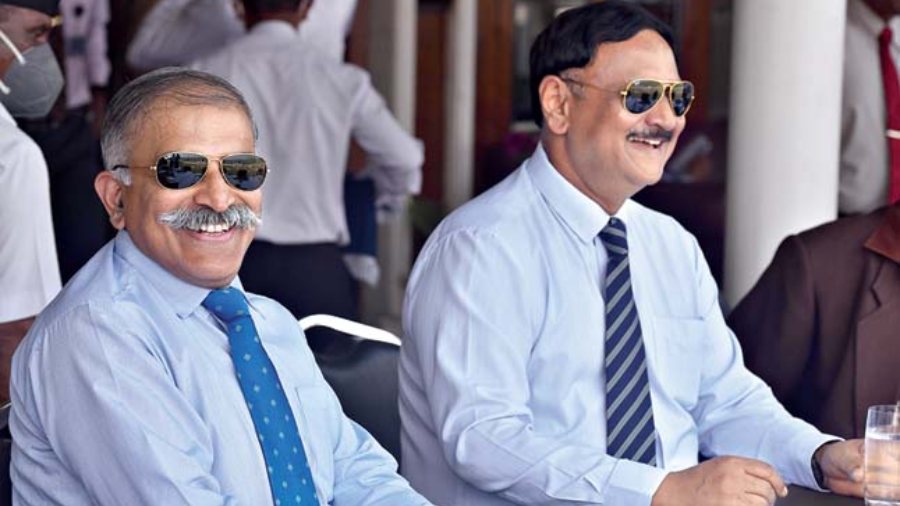 Lieutenant general Rana Pratap Kalita (L), the current GOC-in-C of Eastern Command, Army, and Air Marshal Dilip Kumar Patnaik, the AOC-in-C Eastern Air Command of the Air Force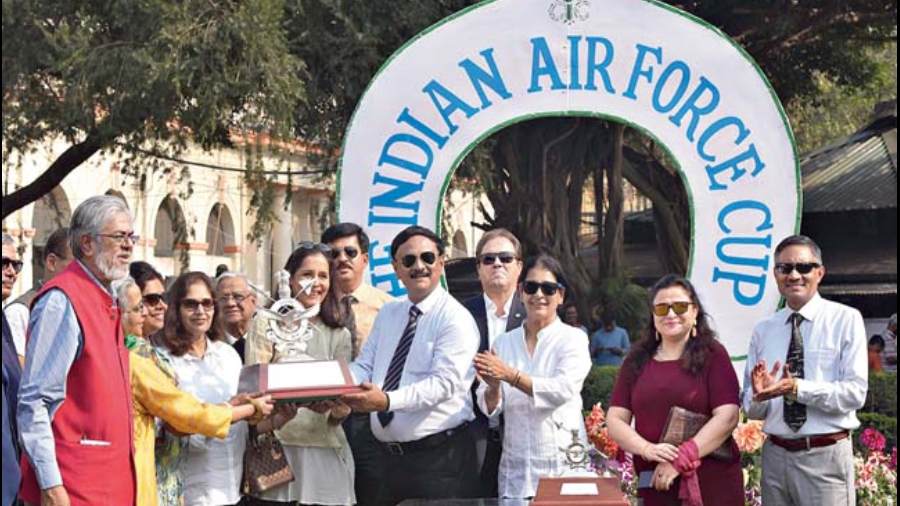 The cups were given away post-lunch at a ceremony on the lawns
The Indian Air Force Cup and the Eastern Air Command Cup are held every year and was celebrated at The Royal Calcutta Turf Club after a pandemic-induced gap.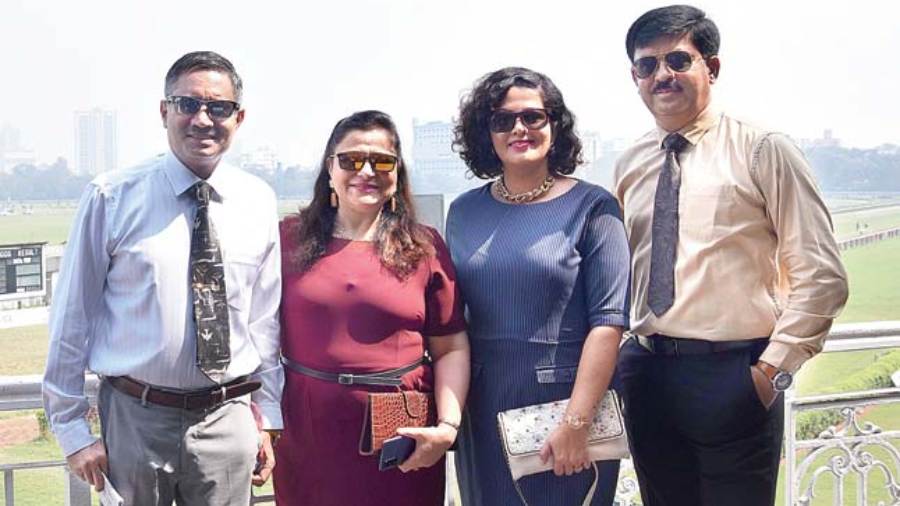 (L-R) Air Vice Marshal A.K. Bharti, Sangeeta Bharti, Sangeeta Jha and Group Captain Rajeev Jha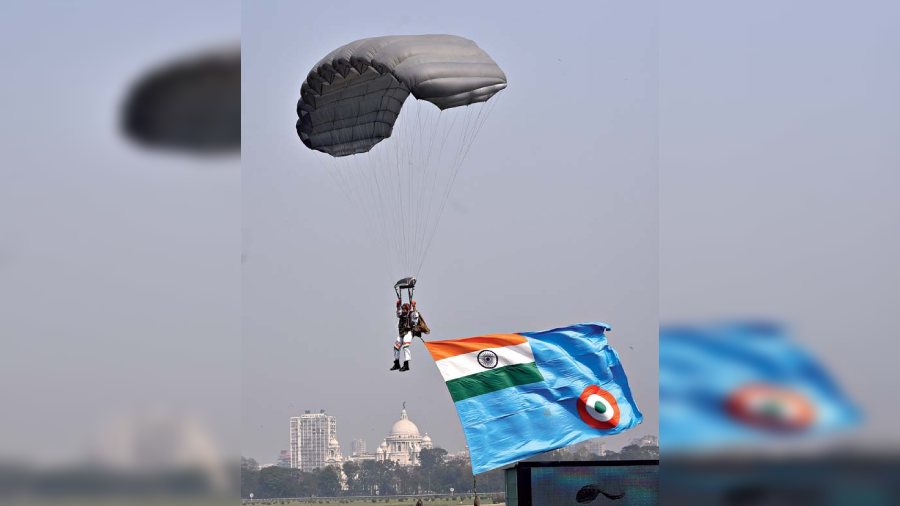 A beautiful display of parasailing by Akash Ganga regiment
Pictures: B. Halder