After a hiatus of four years, The Calcutta Malt and Spirits Club brought back to the city its much-awaited event, the annual spirits party. The age-old event of this 15-year-old alcohol tasting club of Kolkata was hosted last month, in association with Taj City Centre, New Town. Following the club's signature way of hosting its annual spirits party, a single spirit was introduced and presented in a variety of ways to enjoy it. This year, the club chose the recently placed single malt Indian whisky in Kolkata called Indri.
"A new addition to the Indian single malt space, Indri is manufactured by Piccadily Agro Industries. The whisky takes its name from its provenance Indri on the foothills of the Himalayas in Haryana. Matured in three different casks, ex Bourbon, ex Wine and ex PX Sherry, it is bottled at 42.8% ABV. We take one spirit and work around it. We have not done it with whisky before. So, we chose this," said Subhasis Ganguli, founder of The Calcutta Malt and Spirits Club.
The event named 'Slainte Mhath', an old Irish-Gaelic word meaning "to your good health", was attended by over 100 guests including members and non-member invitees of the club. Taj City Centre's Asian restaurant, Wykiki, was the chosen dine den for introducing Indri to the attendees. Along with the option of tasting it straight, Wykiki served four varieties of cocktails to the guests — Smoked Old Fashion, Whisky Martini, Smoked Indri Hot Toddy and Whisky Julep.
Besides the ongoing monthly tasting sessions hosted by the club, the executive committee introduces its chosen tipple at this annual party. Wykiki's Southeast Asian and Asian cuisine complemented the club's chosen variety. "Though placed in various outlets, no official party was hosted to introduce Indri. So, we unveiled the logo at our party for the guests. Indri is a light whisky and I enjoyed it neat. I loved pairing it with the roast duck and pork served by the Taj. We are glad that Taj was gracious enough to come on board for our club's annual event. The chefs of Taj rustled up a wonderful menu to go along with the drink," added Ganguli.
Points to note by expert Subhasis Ganguli
Taste Notes: Citrus fruits and vanilla balanced with hints of sweet spice, cinnamon and latte.
Lingering Medium Finish.
Tasting Suggestion: Best drunk neat or with a few drops of water. It also tastes well as a highball with ginger ale.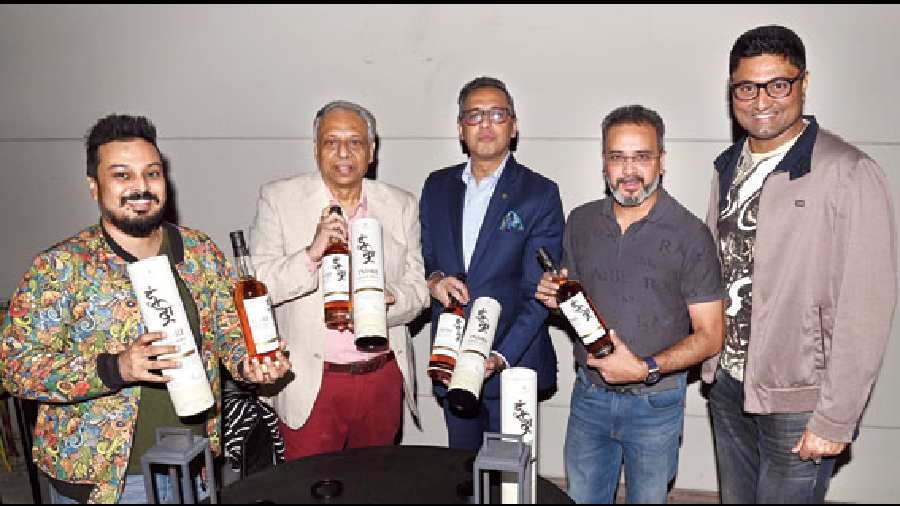 (L-R) Designer Abhishek Dutta, Subhasis Ganguli, founder of The Calcutta Malt and Spirits Club; Sourav Ghoshal, general manager of Taj City Centre New Town; olympic athlete Joydeep Karmakar and cricketer Ranadeb Bose unveiled Indri at the annual spirits party. "It is an absolute honour to host it at Wykiki. The challenge was to present an event soaked in tradition in a contemporary setting. With the support from the stalwarts of the Malt Club, the ideas were brought into reality by the team. The experience has been enriching and invigorating," said Sourav Ghoshal.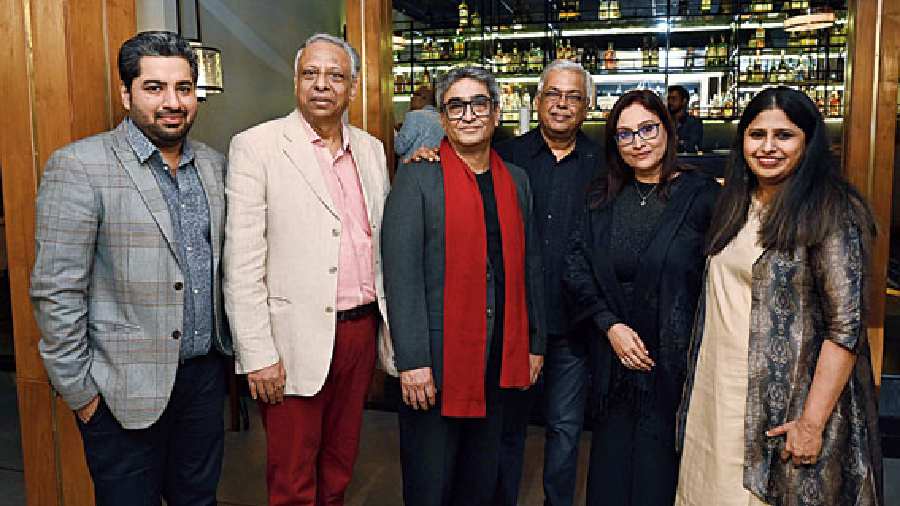 The executive committee of The Calcutta Malt and Spirits Club at the event. (L-R) Rahul Mehra, Subhasis Ganguli, Amit Choudhury, Abhijit Bose, Tapabi Thakur and Smita Ganguli.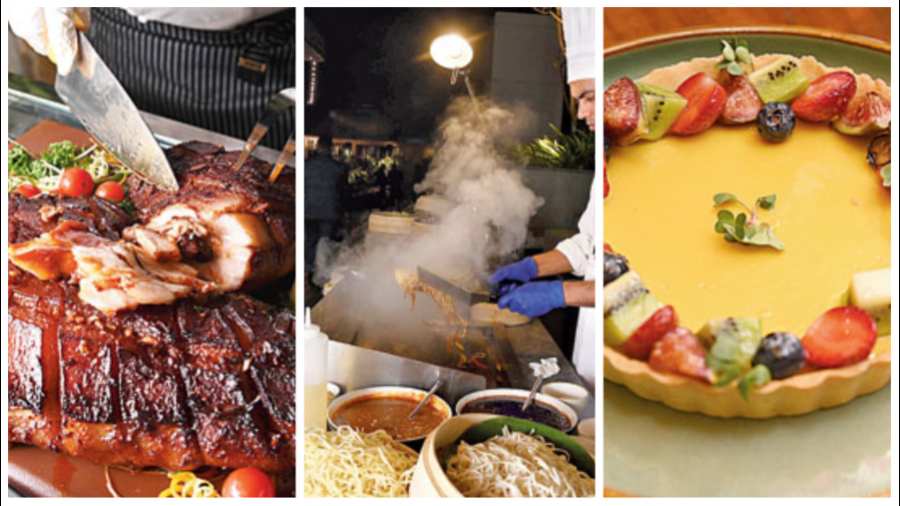 ON THE MENU: Char Siu Pork Belly, Chinese Roast Duck in Chilli Orange Sauce with Star Anise, Asian noodle counter and Key Lime Tart were highlights from the elaborate dinner spread set up by the chefs of Wykiki.
Pictures: Rashbehari Das