With new couples, what is the best way to explore each other's sexual boundaries?
First off, congrats on your new relationship! The beginning of any relationship can be an exciting time, but it can also be one which feels like an intense roller coaster while you and your partner get to know each other, both inside and outside the bedroom. The stakes of getting something wrong can also feel high when you and your partner are figuring things out for the first time, and that's okay!
As you and your partner embark on this journey, I will walk you through three stages: (1) Plan, (2) Debut, and (3) Debrief.
1. Plan: Before you and your partner explore a new sexual experience together, it can be helpful to have a conversation about how they feel about sex. Sometimes we can know everything about a person but feel afraid to talk about sex because it feels like a sticky topic to talk about in general, and even stickier with someone you want to impress. Have an open conversation to discuss – what are you and your partner comfortable exploring? When and where do you want to do it? What contraceptives do you plan on using? What is your STI (sexually transmitted infections) history? How will you communicate in case either of you changes your mind or wants to stop mid-way?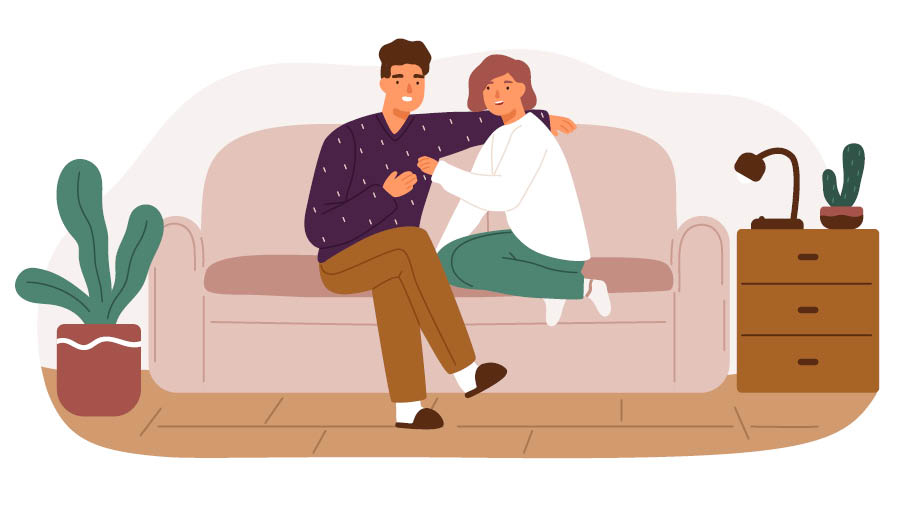 It can be helpful to have a conversation about sex with a new partner
2. Debut: As you embark on your much-awaited sexual debut with your partner, you should keep a few things in mind. You and your partner might be nervous the first time, and that's alright. Keep in mind nerves or anxiety about 'performance' or what they think of your body or being worried about someone walking in (etc etc – I don't want to accidentally plant more seeds of anxiety in your mind!) can really come in the way of being able to enjoy yourself and experience pleasure. Be honest about how you're feeling when you're having sex, laugh about the awkward moments, and talk through it. The sexual experience is likely to be far more fumbling and clumsy than anything you have seen in a movie, and that's alright.
If anything at all makes you feel uncomfortable or makes you want to stop during the sexual experience – please stop. If you are at the receiving end of your partner wanting to pause or stop, remember that there could be a million things going on in their minds at that moment that have nothing to do with how much they care about you.
Now let us say, all is going well and you both are in the throes of getting hot and steamy – the talking still doesn't have to stop! Ask them questions along the way, like "How does that feel?" or "Do you like this?" Offer to try different things, and guide them towards what helps you feel pleasure. It can feel intimidating to tell a partner when something is working and when something isn't – but even if you are both deeply sexually experienced, you are both learning about what works for you both in this context for the first time. It is unlikely your partner will have mind-reading powers to predict what you will like or not like; you may as well embrace the blank slate and paint a picture for them.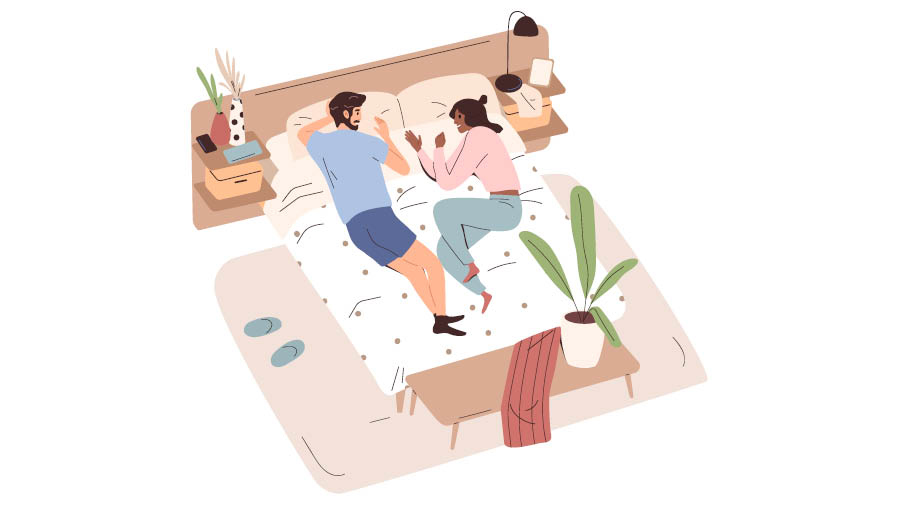 3. Debrief: I'm sure you've heard someone say, "communication is key" but did you know that communication can help during, before and after a sexual experience? "Aftercare" is a term popularised and mainstreamed from BDSM culture, and it refers to the act of checking in with your partner about how the sexual experience was for them. "How was that for you?" "What did you like best?" "Is there anything you would like to do less of next time?" can really help you get an understanding of your partner's sexual preferences and boundaries.
You're probably thinking - Wait, so you're saying pillow talk should be like a performance review? No! Not necessarily. You can choose to have this conversation right away if you want to, but note that it can be a vulnerable topic to discuss – some people prefer to move into cuddle mode and then have this conversation at a later date, in a completely non-sexual context (don't worry, the server at your next coffee date will likely be too busy to eavesdrop on your spicy debrief).
All in all, try to bring the same energy you brought to your first date – one of curiosity, openness, and enthusiasm to learn what excites you and your partner. With these three in place, you have everything you need.
Karishma Swarup is a Kolkata-born and raised sexuality educator, Instagrammer (@talkyounevergot) and works at a global consulting firm. She busts myths about sex, pleasure, intimacy, orgasms, periods, and all things related to sexual health.
If you have a question you would like Karishma to answer, send an email on ttmykolkata@gmail.com or DM/comment on Facebook, Instagram, or Twitter.