There's no one smartphone that can make everyone happy. It's all about your budget and which of the major smartphone platforms — Apple's iOS or Google's Android — you're invested in. What if you are looking for an Android phone that doesn't cost the earth? We often forget the importance of software plays in a phone. It's not just about having a camera set-up with 108 megapixels or about having 120Hz screen refresh rate. Those are important but look at the software.
One brand that has made a drastic improvement in the software department has been Samsung. In the past couple of years, the South Korean company has made the OS fluid, intuitive, simple and, most importantly, there have been regular updates. And that's something we are seeing even on the new Galaxy A14 5G. It comes with four years of security updates and two OS upgrades, making it a future-ready smartphone. The OS has the feel of the company's mid-range offerings and battery has been optimised to easily last a day and a half. There are a couple of things that may surprise you, so read on. First, what's in the box? A phone, a charging cable, SIM tray ejector pin and manual. That's it. There's charging brick, which is something most brands will start doing this year. Most of us have a number of charging bricks lying around, so why add to the clutter? 
The next big feature of the phone is the camera. It's a 50MPsnapper that's kept company by a 2MP depth sensor and 2MPmacro (which is avoidable). What the 50MP shooter offers is photos that have little noise, excellent background separation(given the price point) and slightly punchy colours, which one wouldn't mind if social media is important. The depth sensor comes into play while taking portrait shots. The phone even has Night and Pro modes. The former brightens up images at night and cuts down on noise to a degree. Video? In FHDmode it's restricted to 30fps on both front and back.
Coming to design, it's midway between squared-off and curved edges. Since it's a 6.6-inch display, it's for big hands and the best part of the package is the rear panel with a slightly textured feel. 
All this brings us to the display, which has a teardrop notch (um, 2020?)but the panel is a beautiful one. The 6.6-inch 90Hz FHD+ LCD display offers good colour reproduction as well as viewing angles. Thankfully Samsung has retained the headphone jack and has given a noise-canceling microphone.
Even on the processor front, there is good progress in the form of Exynos 1330 (5nm) chipset, which can handle almost every task and you can even play games at high settings. The chipset is power efficient and ensures you have enough battery to easily last more than a day. What you may not like are a few unnecessary preinstalled apps like Byju's and Dailyhunt. Overall, Galaxy A14 5G is a no-nonsense phone with excellent software support.
At a glance
Device: Samsung GalaxyA14 5G
Price: Upwards of Rs 16,499 (without offers,4GB+64GB) 
High notes
Excellent software support
Battery lastsmore than a day
Main camera performs well
 Will Samsung be able to start the trend of leaving out the charging brick from the box?
Muffled note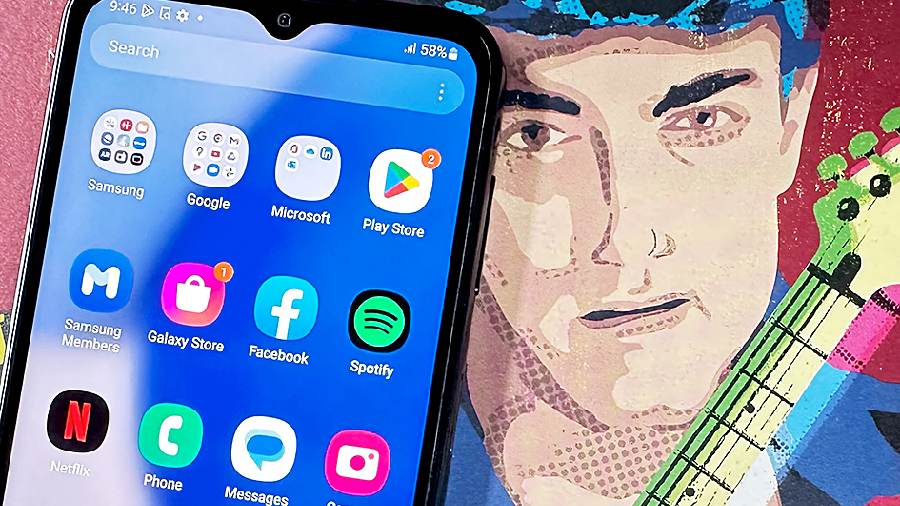 The phone offers two years of software upgrades and four years of security upgrades
Pre-reserve your next Galaxy S phone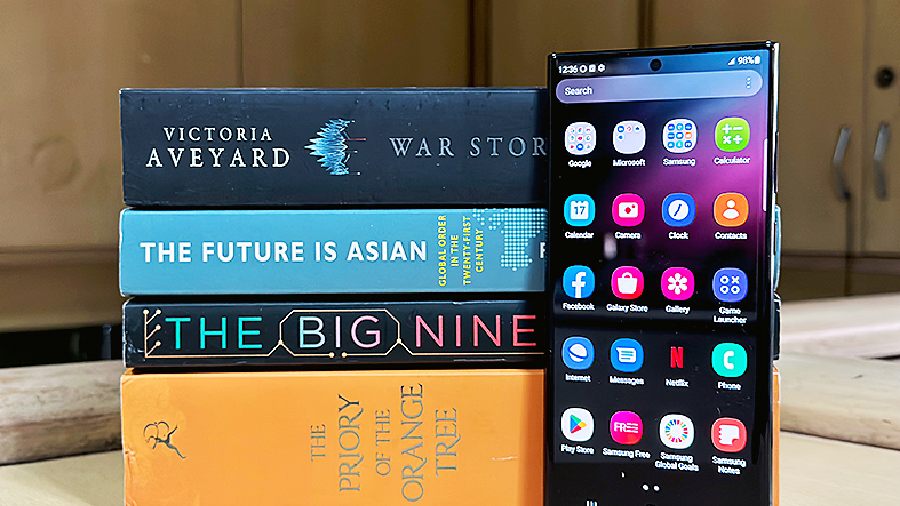 We are only a few weeks away from Samsung's firstflagship device launch of the year. Taking placeon February 1 in San Francisco, Samsung's next unpacked event is expected to present the new flagshipphones from the company (and hopefully more). Here's around-up of the rumours floating around.The phone series that will launch is expected to becalled Galaxy S23 and the highest model in the series— going by previous years — should be the Ultra. Thesecret weapon here will be a 200MP Isocell HP2 imagesensor. The company has not announced its shipmentdate or the phone it will arrive in. The HP2 will offer newways to counteract problems we see on flagship cameras. The sensor can gather light more effectively, boost highdynamic range (HDR) photos to cope better withscenes with very dark and very bright elements, and when shooting at full 200MP resolution, it uses AI technology to help render details. Full resolution plays an important rolewhile shooting outdoors where a lot ofdetail needs to be captured. Consumers in India can pre-reserve Samsung's upcoming Galaxy S series smartphone by paying a token amount of Rs 1,999 on Samsung.com, Samsung exclusive stores, Amazon.in and leading retail outlets across India. They will get to enjoy benefits worth Rs5,000 (need to purchase and activate the device before March 31). GalaxyUnpacked will be live-streamed on February 1 at 11.30 pm.