A little more than five months after the Chennai Super Kings (CSK) outplayed the Kolkata Knight Riders (KKR) in Dubai to clinch their fourth title, cricketainment's greatest festival returns with the same teams kicking off proceedings on Saturday evening, this time in Mumbai.
The last few seasons have proven that be it elections, pandemic or scandals, IPL is a juggernaut that always rolls on. This year will be no different, with a tweaked format promising more uncertainty and, possibly, more excitement. 
Ahead of the cricketing fireworks, captains and coaches across franchises have been letting it rip with their mouths, with messages and insights that have ranged from the inspiring to the insipid. My Kolkata has gone through them all ahead of IPL 2022's first ball and prepared a scorecard — we are calling it the Inspiration Index — to figure out who has come out on top in talking the talk.
Before jumping headlong into evaluating the speeches, a quick clarification. Not all teams have delivered their verbal tonic the same way. Some have opted for traditional team talks while others have (at least for fans) gone down the interview route. One team has (at least thus far) resolved to do their talking on the field (can you guess who?). Therefore, we have also reserved points for the choice of format and the innovation involved in calculating the Inspiration Index (which, we admit, does not hinge on the most elegant mathematics).
Kolkata Knight Riders
KKR have had some inspiring speakers over the years, from the fierce passion of Sourav Ganguly and the no-nonsense gusto of Gautam Gambhir to the quicksilver wit of Dinesh Karthik. Now, there is Shreyas Iyer leading the charge, whose oration (to put it mildly) is not as entertaining as his batting. In the video above, you can see Iyer tick all the boxes for what is the formulaic motivational speech to his teammates — "all of you are match-winners", "we need to care for each other as a team", "let's enjoy ourselves and challenge each other". But even so, Iyer delivers these cliches with a sincerity that is not manufactured for the camera.
Complementing Iyer's straight-talking self is the relaxed candour of coach Brendon McCullum, who can be seen familiarising himself with the KKR squad during a practice session. McCullum's focus is to "grow as a group" and create a team "that gels together the quickest". As a part of the 2015 New Zealand team that reached the World Cup final and brought about a major attitudinal shift for the Kiwis, McCullum knows the energy a team needs to create an environment for success.
Inspiration Index: 7/10. Iyer brings clarity and determination and McCullum manages to be compelling while being characteristically chilled out. Not bad from KKR.
Chennai Super Kings
There is no footage of Mahendra Singh Dhoni getting his troops together — even though he is no longer the skipper — and giving them a two-minute motivational boost that fetches a million views on YouTube. We know that this is not Dhoni's style, who prefers to keep things short, if not always sweet. Instead, it is left to Stephen Fleming, no big talker himself, to display his gift of the gab. While the former New Zealand captain makes precise observations about camping in Surat, picking well at the auction and trotting a line that he says just about every year — "we have a good blend of experience and youth for another three-four year cycle" — there is nothing particularly revelatory about any of it.
Inspiration Index: 5.5/10. CSK could have scored bigger had Ravindra Jadeja been in charge of doing some talking. But all we have got from Jaddu so far is a message to CSK's fans in Surat.
Mumbai Indians
Watch this video and try to convince us that Rohit Sharma is not bored out of his mind. Known for his dry sense of humour during press conferences, Rohit looks like he was asked to speak before he could get rid of his jet lag. But MI's talisman does make a vital point: "I don't believe in added advantage because 70 to 80 percent of the squad have not played in Bombay before… Other franchises played in Mumbai last year… we didn't." Full points for not mincing your words, Rohit.
Over to Mahela Jayawardene now, who is discussing MI's young guns — N. Tilak Verma, Ramandeep Singh, Dewald Brevis — with Rohit looking even more bored now. Let us hope the boredom does not cross over onto the pitch.
Inspiration Index: 4/10. A no-show from Mumbai, not that they were interested in one anyway.
Royal Challengers Bangalore
When we said that teams have been awarded points for being innovative, this is what we had in mind. A fun-filled, unfiltered chat with Faf du Plessis, which makes for a brilliant way for RCB fans to vibe with their new leader. From pretending to be Virat Kohli to charming self-deprecatory humour to humming along to a Kannada song, du Plessis has pleased us with his carefree spirit and ease of engagement. If RCB can mould themselves in his personality, they should be on track to avoid heartbreaks this season.
Inspiration Index: 7.5/10. When you see the skipper exuding coolness so effortlessly, how can you not be inspired?
Delhi Capitals
Did someone make Ricky Ponting watch Mohabbatein before addressing his DC squad? Well, much like Amitabh Bachchan in Mohabbatein, Ponting has three words for you. Wait, four, actually. They are attitude, effort, commitment and care (we really wish he had gone for more alliteration, but never mind). Ponting doubles down on how he believes in "treating everyone exactly the same" before listing out the things he loves and the things he does not like.
Ponting loves (in no particular order) cricket, coaching, DC and winning (at all costs, we might add, anyone remember Sydney 2008?) and does not like laziness, lateness (no wonder he and Dada were never best buddies) and seeing people waste their talent. At this point, you are not the only one who thinks that this feels a bit schoolteacher-ish. But Ponting shifts gears somewhat to try to appear chill and cool, when he tells his players that he is a happy-go-lucky person and that they must all have fun. Even though Ponting's "I'm your best friend in the world" sounds more like "I'm your best instructor in the world", we can see what Punter is trying to do, make those around him respect him without being afraid of him.
Inspiration Index: 7.5/10. Considering the number of youngsters in Delhi, these words from Ponting cannot really miss their target. Moreover, the three-time World Cup winner tries to mix things up even as he speaks at the speed of a hurricane. All this makes for quite an entertaining watch (and yes, we do have an elastic definition of inspiration).
Rajasthan Royals
Full disclosure: RR get neither their skipper, Sanju Samson, nor their coach, Kumar Sangakkara, to directly address the team or give an interview about their players and chances. But while we were surfing through their YouTube library, we could not resist listening to Sangakkara speak, especially with his words flowing almost as freely as strokes did off his bat.
In this video, Sangakkara talks about training players — who may or may not go on to play for RR — at a trials camp, not something every IPL coach has the time or willingness to do. Despite the fact that he sounds like he has been plucked out halfway through his yoga retreat, Sangakkara is all class and no fluff.
Inspiration Index: Not eligible. If you want a score anyway, we will go with a 7/10.
Punjab Kings
Considering that both Mayank Agarwal and Anil Kumble are on the soft-spoken spectrum of public speakers, it is no surprise that Agarwal gives talking a pass and Kumble makes just a couple of noteworthy statements. Actually, make that one. Because his first statement is about liking the nice weather in Mumbai, which we are not considering for our assessment (especially given the weather in Kolkata right now!)
But the one important thing that Kumble says has left us flummoxed, not unlike batters who never saw his flipper coming. Kumble refers to playing the "Punjab way" and we have a question: what exactly does that mean?
By now, some IPL franchises have a distinct identity. The CSK way is to play the waiting game, nurture a core group of players and reap the dividends. The MI way is to frontload superstars and unearth hidden gems. The RCB way is to pile expectations on Kohli and hope he is superhuman. But what is the Punjab way? Is it to consistently punch below their weight and implode just when you think they might have it in them to make Preity Zinta smile for a full three hours in the stands?
Inspiration Index: 3/10. A classic case of what public speakers would call a definition error.
Lucknow Super Giants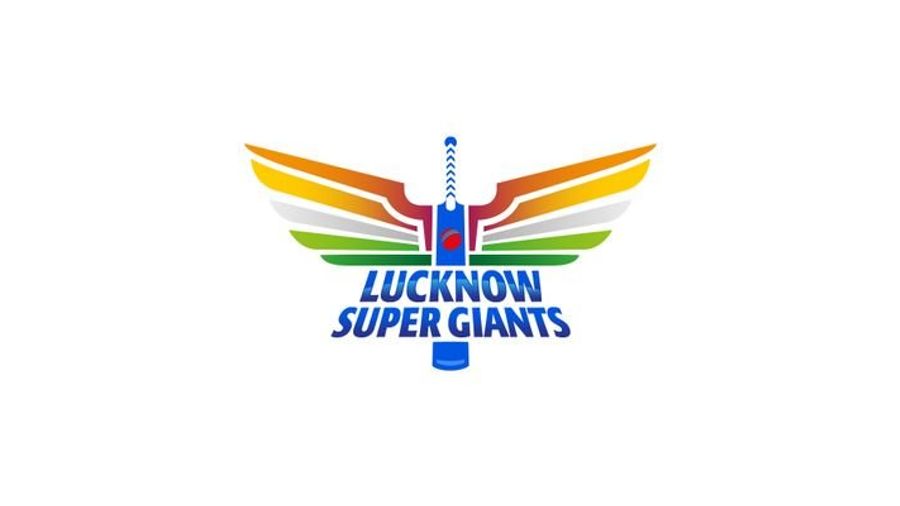 In case you guessed (or simply went over to YouTube) and figured out that LSG have not yet indulged in the war of words, you would be right. Nothing from K.L. Rahul (still hungover on Koffee?), nothing from Andy Flower and nothing from Gambhir either. While we respect LSG's decision to ditch rhetoric for the time being, it means they are not in the running for our verbal tonic laurels.
Inspiration Index: Not eligible.
Gujarat Titans
When you have two characters like Hardik Pandya and Ashish Nehra, you cannot really go wrong in building a narrative, at least on YouTube. Even then, whoever came up with this idea to let Pandya and Nehra relive India's winning moment against Bangladesh from the 2016 ICC WT20 deserves plaudits. Not only is the innate chemistry between captain and coach amply evident, but Pandya and Nehra are also comfortable pulling each other's legs, which, if we were GT players, would burst a lot of nervous bubbles in our heads.
Nehra explains how he told Pandya to "keep things simple" when bowling the last over in the humdinger of a game against Bangladesh in Bengaluru. Pandya replies that he was grateful for Nehra's advice even though he did not follow it to the tee. No egos, no eccentricities, just two men enjoying each other's company.
Inspiration Index: 8/10. And we have our verbal tonic winners. For some brilliant creativity, appreciation of energy and context, and, of course, a lovely rapport between captain and coach that has Nehra calling Pandya "the commander", it is the Gujarat Titans who are our champions of talking the talk.
Can they also walk the walk? We will find out soon enough.