The Indian Premier League (IPL) is where talent meets opportunity. With more than 200 players set to compete in cricketainment's most spectacular annual exhibition, which starts on Saturday, picking only 11 is a tough task. So My Kolkata has set some ground rules to make our IPL XI selection democratic, and more importantly, fun. 
First, the IPL's own regulation of having a maximum of four overseas players has been adhered to for our team as well. Second, to ensure representation from all franchises, at least one player has been selected from each of the 10 sides competing in IPL 2022 (one franchise has two representatives because of purely arithmetic reasons). Third (and this is not exactly a rule), we have attempted to make the team as balanced as possible in terms of batting and bowling while paying due diligence to the left-right combinations in each. This means that players have not been chosen on reputation or previous IPL track record alone (hence, no place for a certain Mahendra Singh Dhoni). Current form, role in the franchise and grasp of Indian conditions all contributed to the final choices.
With the caveats in place, here's presenting our IPL XI to watch out for, one that we are confident can cruise to the finals were they to actually take to the field.
Rohit Sharma (Mumbai Indians)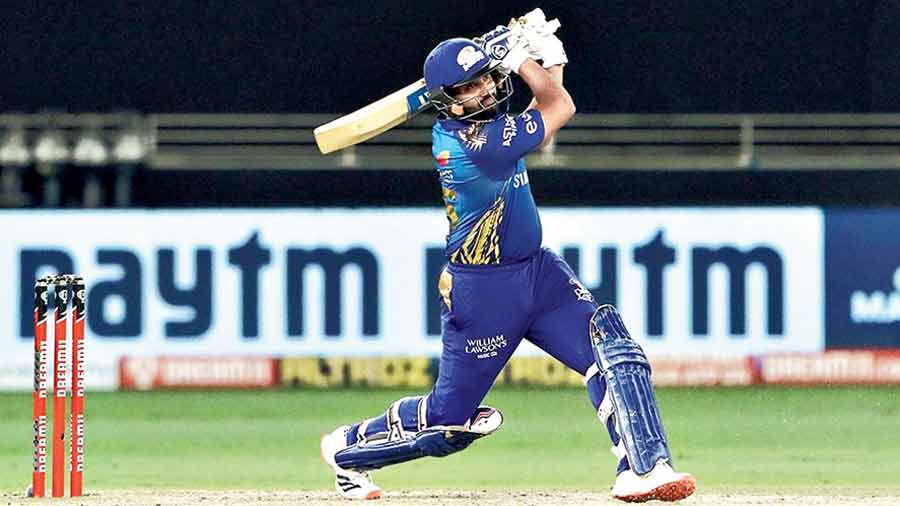 Despite his exemplary captaincy, Rohit Sharma's IPL batting form needs a boost, which could very well come this season
TT archives
One of the first names on the team sheet has to be that of the six-time IPL champion (five of those as captain of MI) — and our skipper — Rohit Sharma. He will be tasked with plundering runs at the start besides marshalling the troops. While Rohit has enjoyed phenomenal success as a leader in the IPL, his batting exploits have been somewhat underwhelming in recent years. But we have no doubt that the Hitman can convert his hot streak for India into domestic T20 runs and return to his dazzling best at the top of the order, especially considering that all group stage matches will be played in Mumbai this year, on pitches that Rohit knows all too well.
Quinton de Kock (Lucknow Super Giants)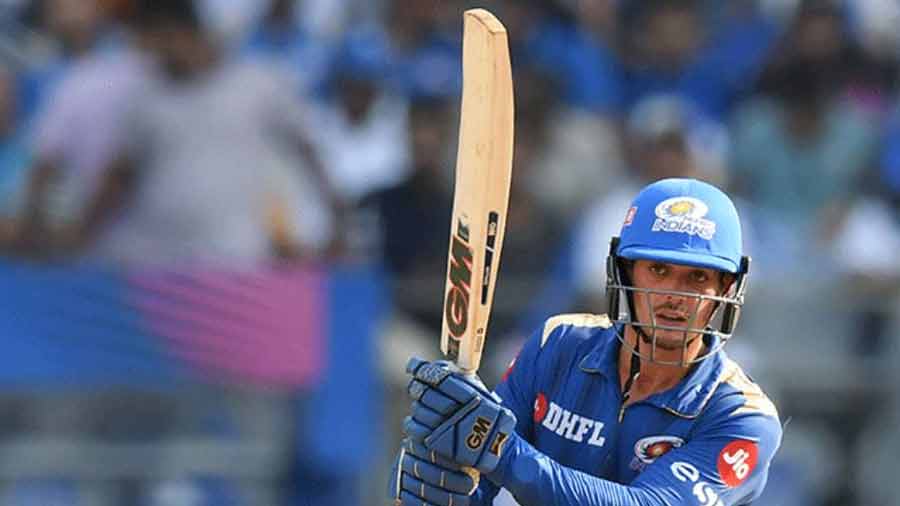 Few are better at setting the tempo at the start of a T20 innings than Quinton de Kock
TT archives
Partnering Rohit at the top and lining up behind the stumps will be South Africa's run machine Quinton de Kock. Having retired from Tests, the IPL should be the only thing on de Kock's mind for the next two months, and if his stint with MI is anything to go by, there are few better than the southpaw when in the zone. De Kock may not smash the leather off the ball as he used to a few years ago, but his composure and control make him a perfect fit to play sheet anchor in this batting line-up.
Virat Kohli (Royal Challengers Bangalore)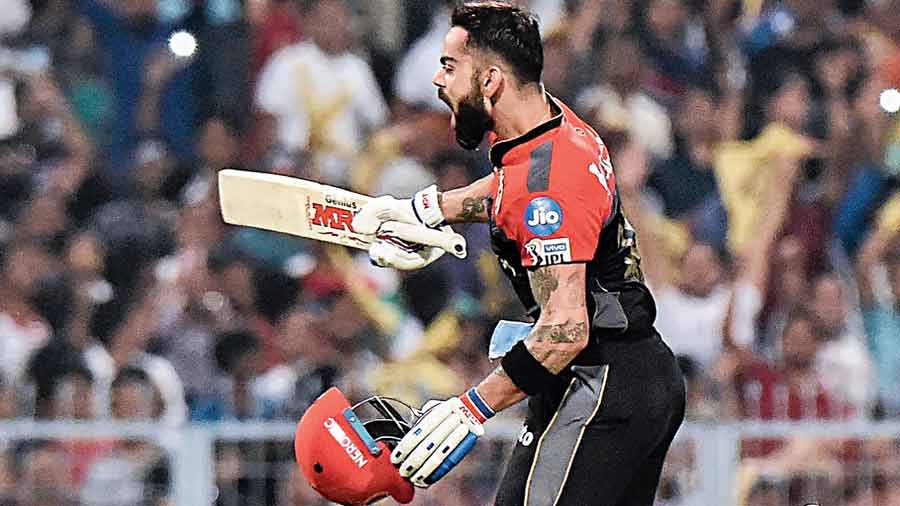 Can Virat Kohli repeat his magical campaign from 2016 this year? In truth, even half as good a season will be quite memorable
TT archives
If only the real Virat Kohli would please stand up! With the shackles of RCB captaincy off him, we should finally get to see the planet's most decorated batter in full flow this season. Even though Kohli has had an indifferent run with the bat (by his meteoric standards), we have still opted for him because of two reasons. The first being the quick and flat pitches of Maharashtra that should allow the entire range of Kohli's shotmaking to come to the fore. The second is that we are talking about Virat Kohli, the man who has scored more runs than anybody else in the IPL. Sooner or later, King Kohli will come good, which in his universe, means a return to being the best in the world.
Shreyas Iyer (Kolkata Knight Riders)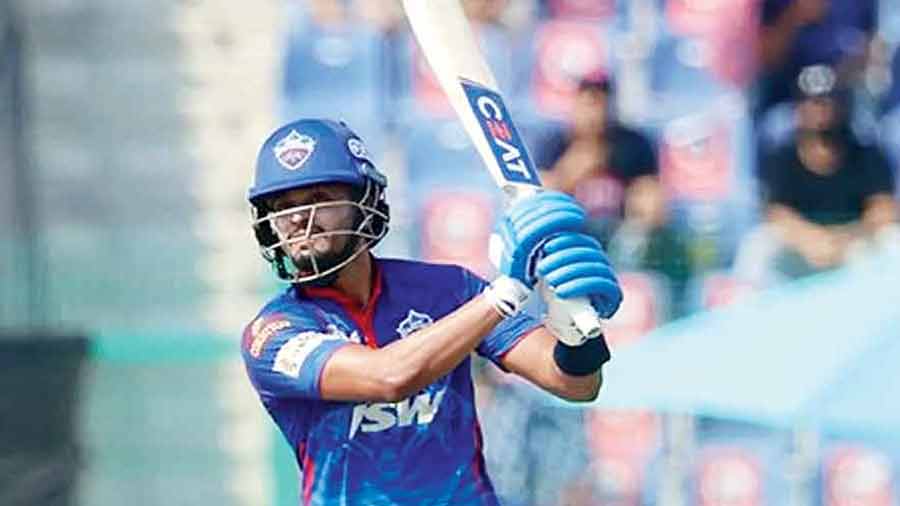 Shreyas Iyer will be hungrier than ever to begin a new chapter in his IPL journey with the KKR
TT archives
A bitter-sweet time at the Delhi Capitals left a lot of goals unfulfilled for the immensely gifted Shreyas Iyer, who will this time be leading what is arguably the most charismatic IPL franchise. Perhaps no Indian batter has looked better across all formats in 2022 than Iyer, which makes him an automatic choice in this XI. Batting at number four, he will be the fulcrum in the middle order for us, the man entrusted with shifting gears and tailoring his shots according to the demands of the situation. Iyer's presence also means that the batting spine of this team has three Indians at its core, always a big positive when it comes to on-field coordination, particularly during huge run chases.
Ravindra Jadeja (Chennai Super Kings)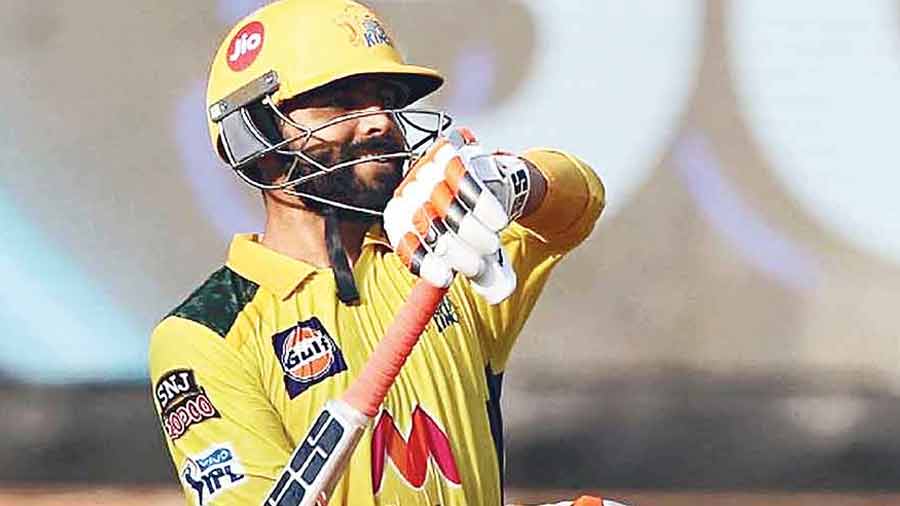 On form, class and temperament, there is no better all-rounder in world cricket right now than Ravindra Jadeja
TT archives
The fact that the CSK chose to retain Ravindra Jadeja ahead of MSD as their first pick ahead of this year's mega-auction speaks volumes of how far the all-rounder has come, something Dhoni himself acknowledged when he chose to hand over the reins of the team to Jadeja two days before the start of the IPL. When he joined the CSK a decade ago, Jadeja was one among many promising multi-skilled T20 players. Today he is an indisputable match winner for the men in yellow and one of the most bankable names in the IPL across all three departments. Jadeja will be the accelerator-in-chief with the bat while also delivering four overs with characteristic discipline and accuracy. And, of course, we will be counting on his rocket left arm to create run outs out of nowhere and grab a stunning catch, or two, or four!
Mitchell Marsh (Delhi Capitals)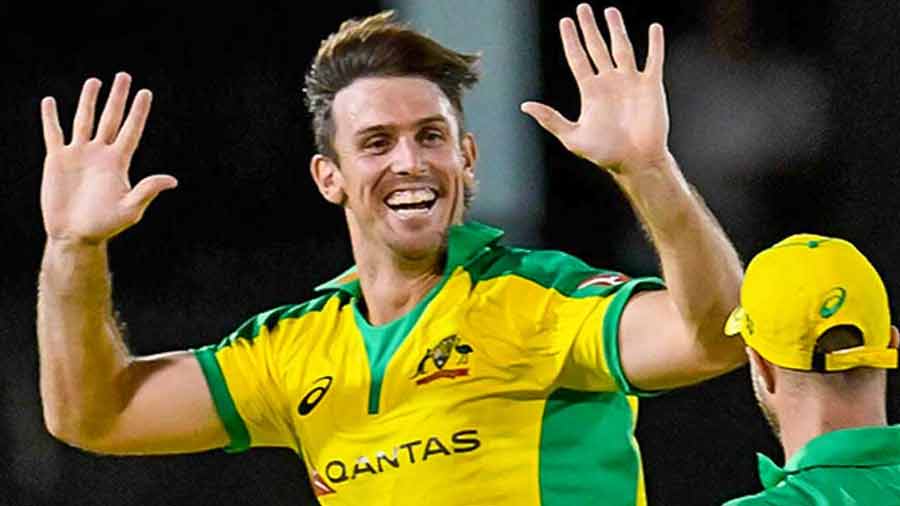 The days of playing second fiddle to his brother are over, it is time for Mitchell Marsh to shine in his own right Punjab Kings
TT archives
Fourteen years ago, his brother Shaun Marsh dominated the IPL for Punjab, but in 2022, it might just be younger brother Mitch's turn to do the same, albeit for Delhi. Often the sort of player to go under the radar, Marsh was a force behind Australia becoming world champions in 2021 and can be relied upon to come up trumps with both and ball at the death. In this team, Marsh adds even more value as a seam-bowling all-rounder, someone who can be a wicket-taking option on tracks that encourage movement and a legitimate defensive cover in high-scoring affairs.
Shahrukh Khan (Punjab Kings)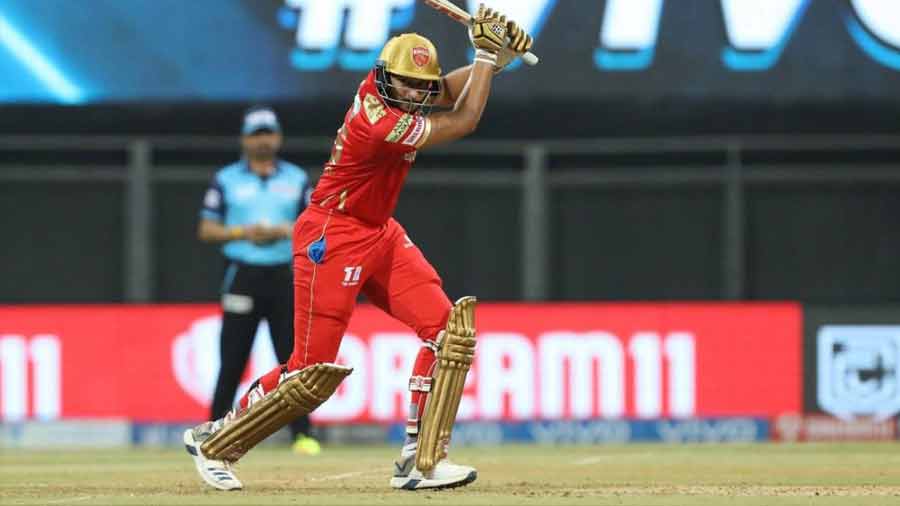 Shahrukh Khan has what it takes to go full 360 on opposition attacks and turn the tide of matches
TT archives
Before you adjust your screens, we can assure you that you are still reading an IPL article, not a Bollywood one. For the uninitiated, Khan is a pinch-hitter whom Punjab brought back at this year's auction. The move makes a lot of sense given Shahrukh's record in domestic T20s so far. If our XI needs 30 off 10 balls, Khan's inventiveness and lateral hitting can open up gaps in the field that did not seem to exist previously. While that may make him sound like AB de Villiers, on his day, Khan has what it takes to go full 360 on opposition attacks and turn the tide of matches just when you thought he had run his race.
Rashid Khan (Gujarat Titans)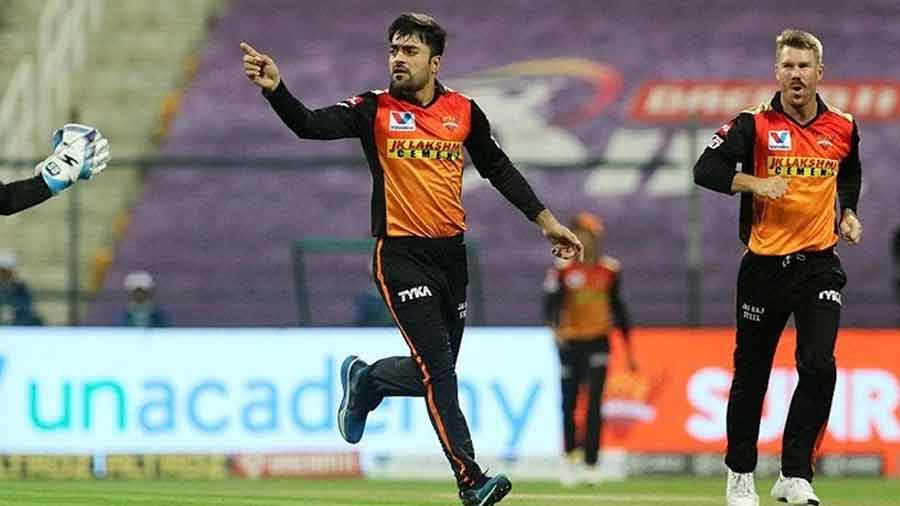 No spinner has been as consistently economical in the IPL as Rashid Khan
TT archives
Can you be the GOAT at 23? Well, if he were to hang up his boots today, Rashid Khan would not be very far away from hall of fame status in T20 cricket, such has been his effect on T20 franchise cricket. Wearing the colours of Gujarat this year, Rashid should be among the tightest and toughest bowlers to encounter, more so when the scoreboard pressure is mounting. Unlike how Sunrisers have used him in years gone by, we want to deploy Rashid as an all-out attacking weapon, which is why he may be thrown into the mix during powerplays or even be assigned the role of closing out the bowling at the end of an innings.
Washington Sundar (Sunrisers Hyderabad)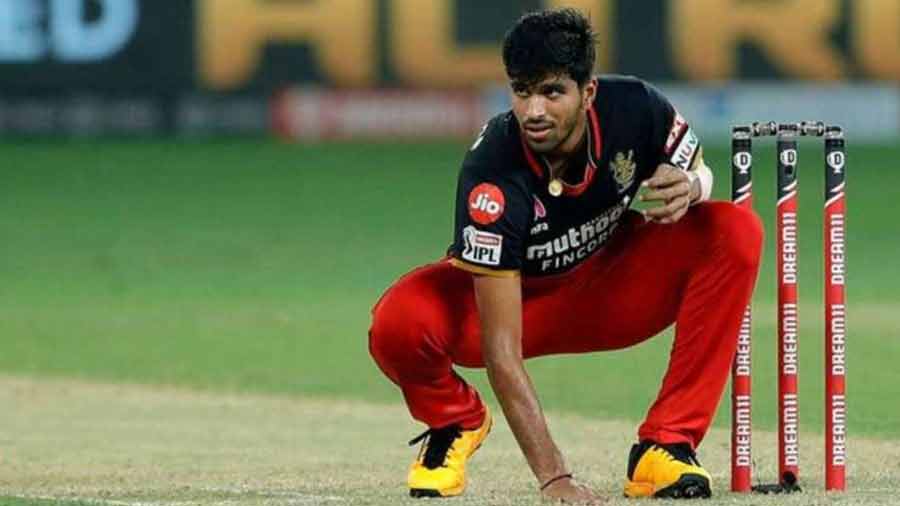 Apart from bowling accurately, Washington Sundar is also a useful slogger in the death overs
Royal Challengers Bangalore
When someone like Washington Sundar comes into bat at number 9, it tells you the amount of batting depth our XI has. Sundar, however, is mainly in the team for his wily off-spin, which should complement the flair of Rashid quite well. Capable of bowling at any stage of the game, Sundar's greatest skill is his knack for reading the mind of opposition batters and adjusting his length accordingly. We feel this skill of his will come in handy for us during the middle overs.
Jasprit Bumrah (Mumbai Indians)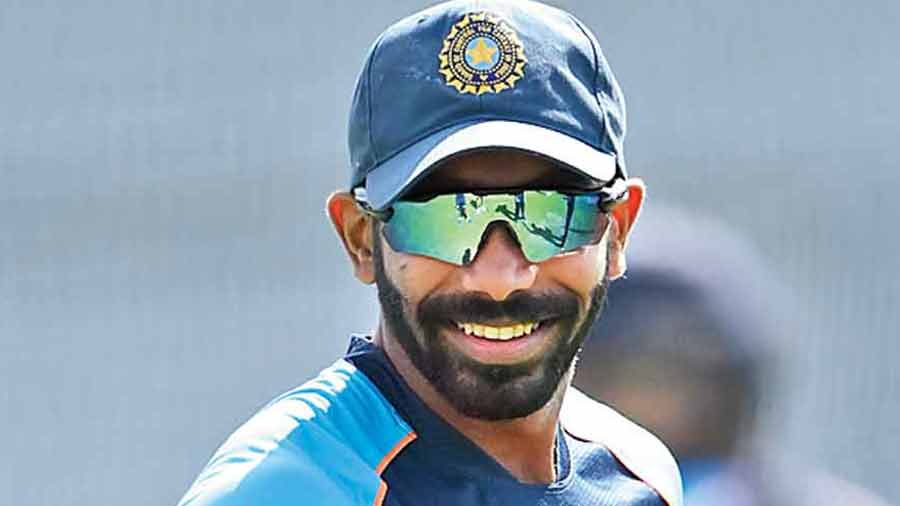 Premium fast bowlers do not get better right now than Jasprit Bumrah
TT archives
Outswinger for outswinger, yorker for yorker, bouncer for bouncer, there isn't a more dependable bowler in white ball cricket than Jasprit Bumrah. No wonder, he is the only player to be picked from a franchise that already has a player in this team. Bumrah will, of course, kick things off with the new ball before returning with the old to the classic formula of "nose and toes" that has paid rich dividends for him so far. For those that are stung by the absence of Kagiso Rabada, Bumrah's better economy rate and match-winning impact seals the deal for us in making him the spearhead of our XI.
Trent Boult (Rajasthan Royals)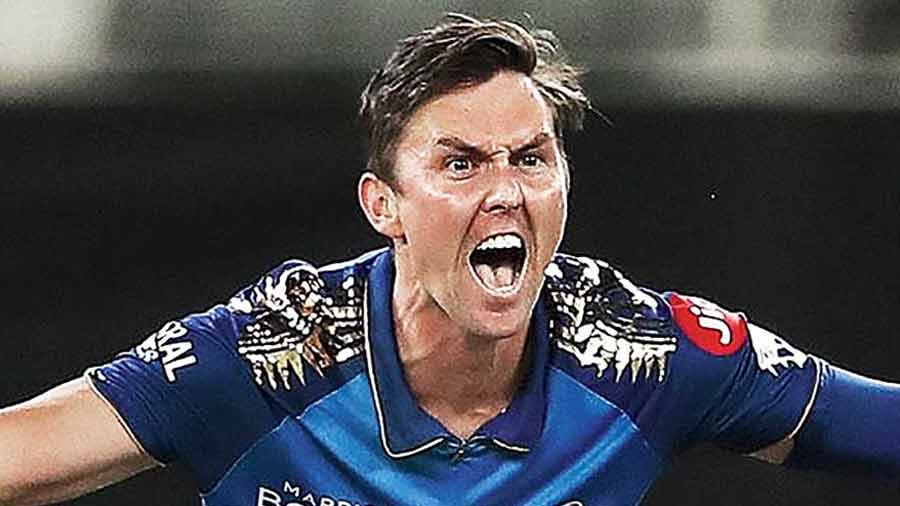 Trent Boult still has a few critics to silence and has enough skill to do that
TT archives
When MI swept all before them in IPL 2020, a vital cog in their winning wheel was Trent Boult, who, at 32, seems to have been around forever. The primary rationale behind opting for the Kiwi speedster in this team is his prowess with the new ball and the angle he brings into the equation as a left-armer. Boult is one of the few in the business who can move the white ball both ways at the start of an innings, and with Bumrah steaming in from the other end, expect Boult to be doubly dangerous for opposition openers. If we are lucky, we might even see Boult pull off some freakish bit of athleticism on the field, which only adds to the value this veteran brings to our table.
Watch this space every Thursday to find out how many from this team made it into our IPL Best XI of the Week.