pizza
Taste the best pizzas in town
With US celebrating its National Pizza Day, delve into the uncommon slices of goodness that Kolkata has to offer
By
Zeba Akhtar Ali
| Published 09.02.22, 06:50 AM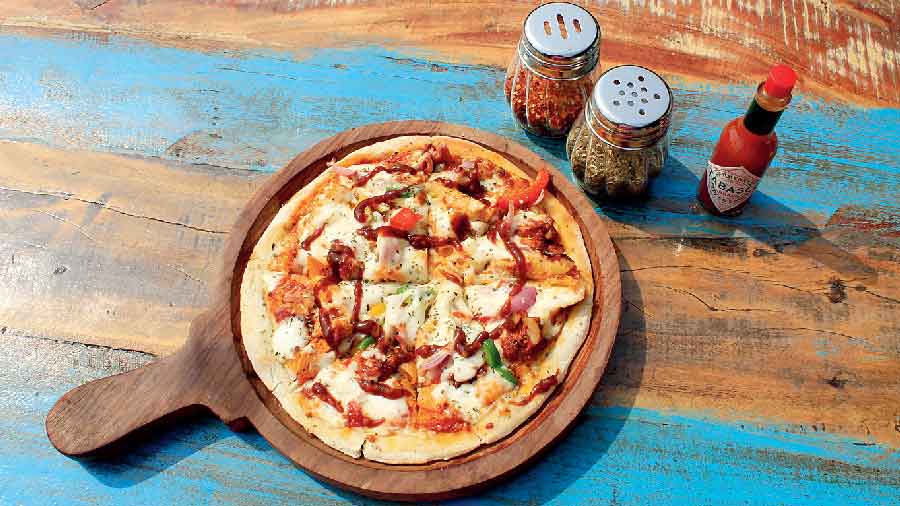 Some like it saucy, some like it cheesy, some like theirs meaty, while others love it loaded with greens, and then there are some that even like it sweet. As the US celebrates National Pizza Day today, The Telegraph took charge of discovering some of the best yet uncommon slices of goodness that the city has to offer. Here's getting you a taste.
Mixed Meat Pasta Pizza at Baraf: Bacon, smoked ham, chicken salami, chicken tikka, penne pasta, bell pepper, oregano, mozzarella cheese, onion, chili barbeque top sauce, tomato concasse come together in this double mix of a pizza at the chill spot in Garia. @Rs 295-plus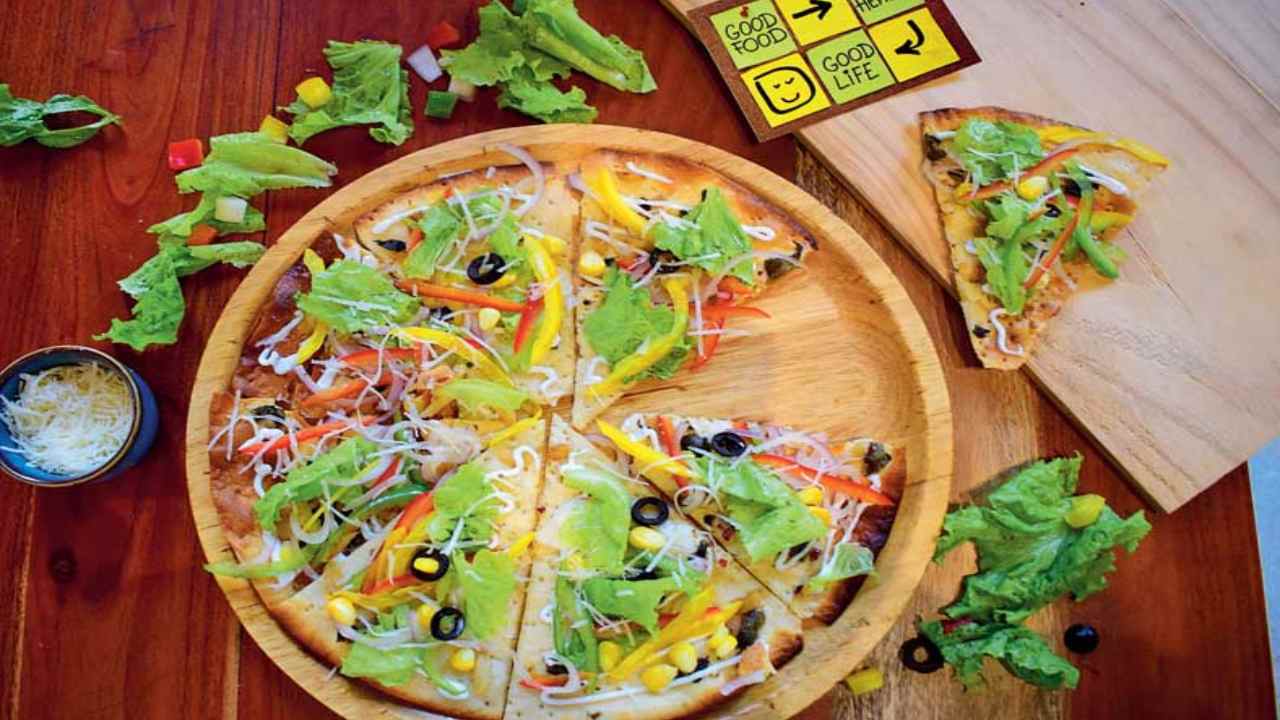 La Macario special Salad Pizza at La Macario Café: Ever heard about healthy pizza!? La Macario Cafe has a special salad pizza on their menu to satisfy your taste buds without any guilt. This cold pizza topped with salad, garlic and a little Parmesan is surely a crowd pleaser. Available in whole-wheat option as well at the Wood Street chill spot. @Rs 465-plus
Strawberry, Blue berry, Raspberry and Cream Cheese Pizza at Polo Floatel: Dessert pizzas are a delicious and sweet way to use winter's bright and juicy berries in a uniquely different way. This is a special bite at the floating hotel. @Rs 575-plus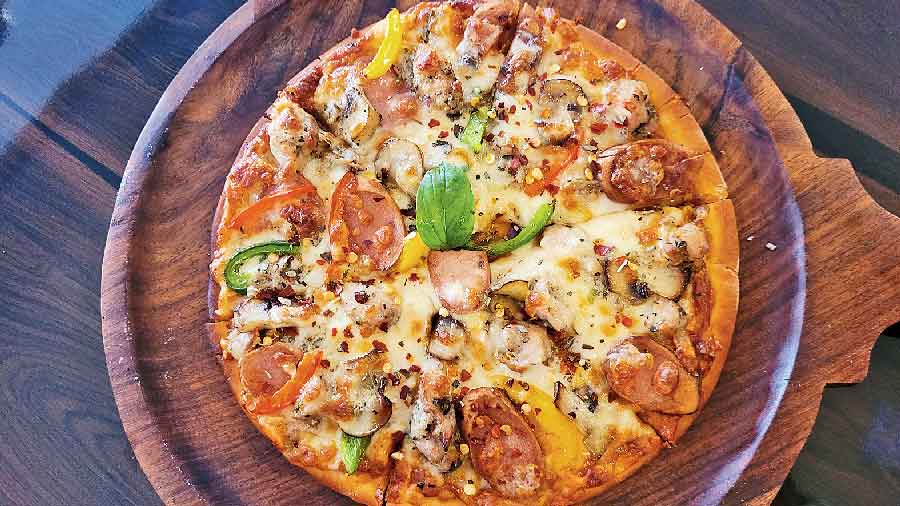 Chicken Mushroom Sausage Pizza at Salt N Spice: This is not your regular pizza. Mushroom meets chicken sausage chunks to create this umami bite. You can also customise the toppings of your choice at the Bhowanipore den. @Rs 249-plus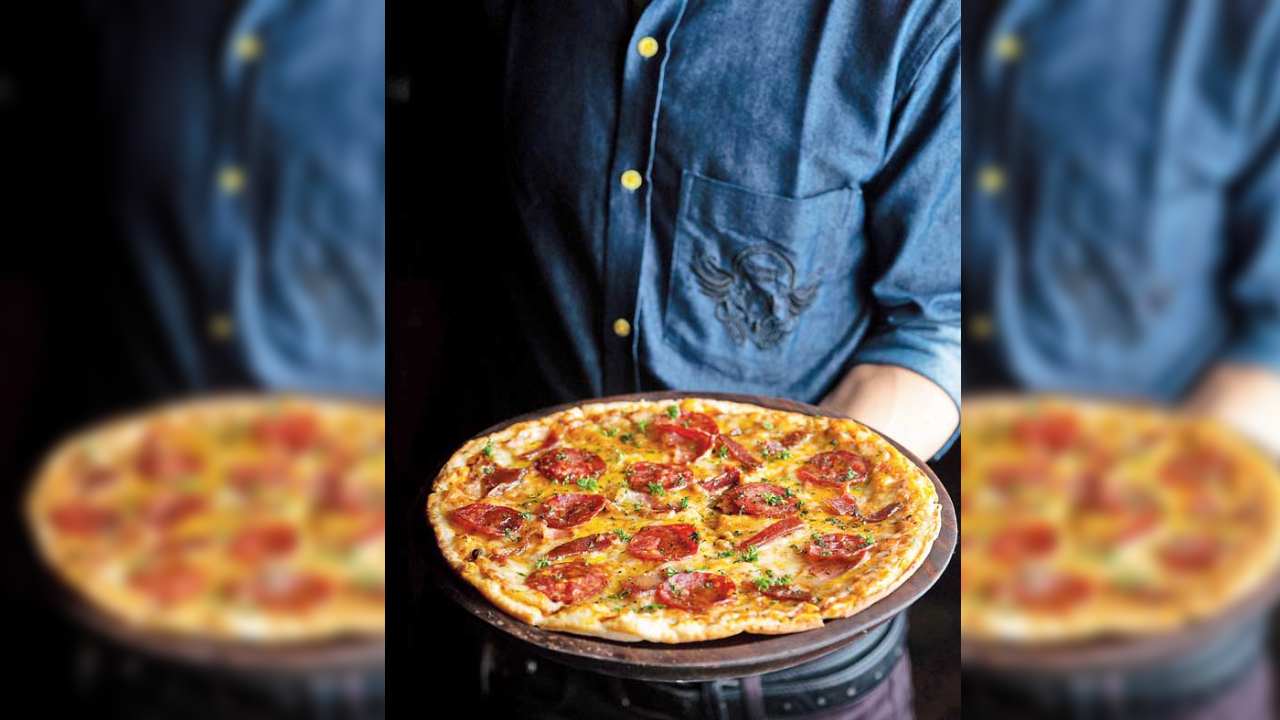 Pork Lovers Pizza at Monkey Bar: Mozzarella and Cheddar cheese, tomato sauce, pepperoni, bacon and pickled chillies come alive in this porky delight at the Camac Street gastro pub. @Rs 495-plus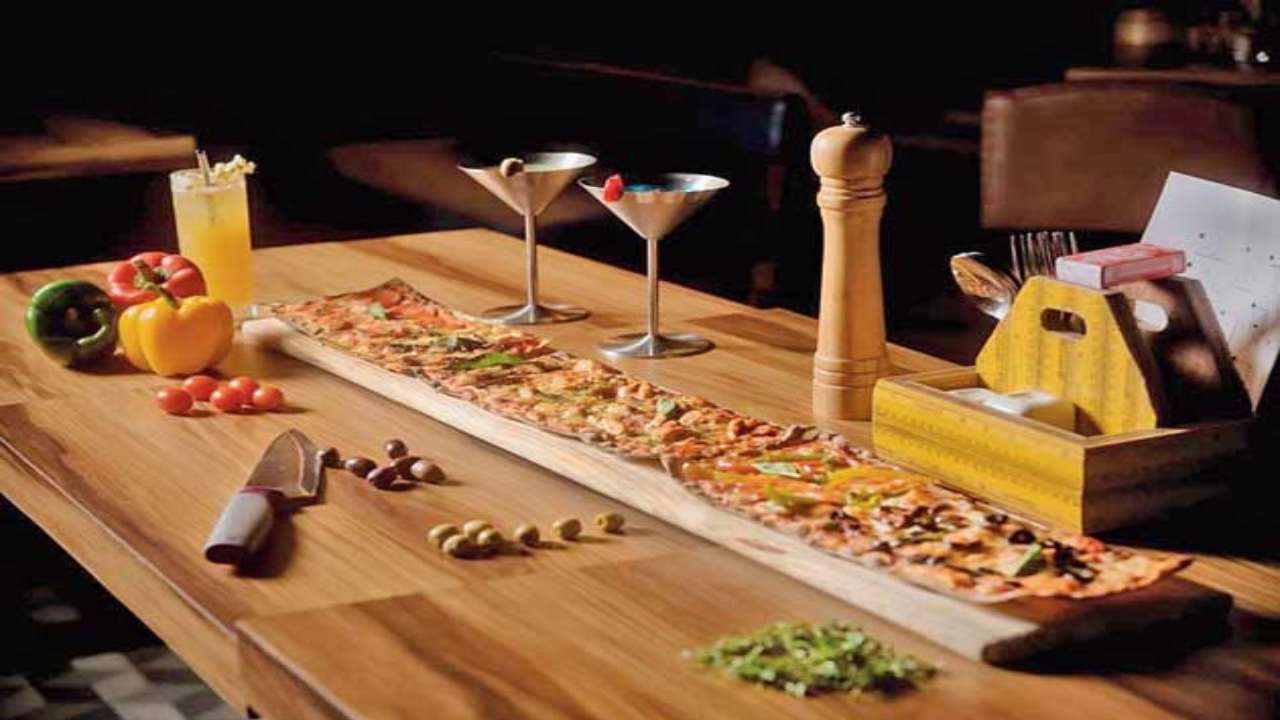 Metre Pizza at Please Don't Talk: The Ho Chi Minh Sarani gastro-pub does this massive pizza that's great if you are with a group of buddies. With toppings of your choice, it comes in three different sizes — 1 metre pizza with 24 slices, starts @Rs 2,095-plus, ½ and 1/4th metre.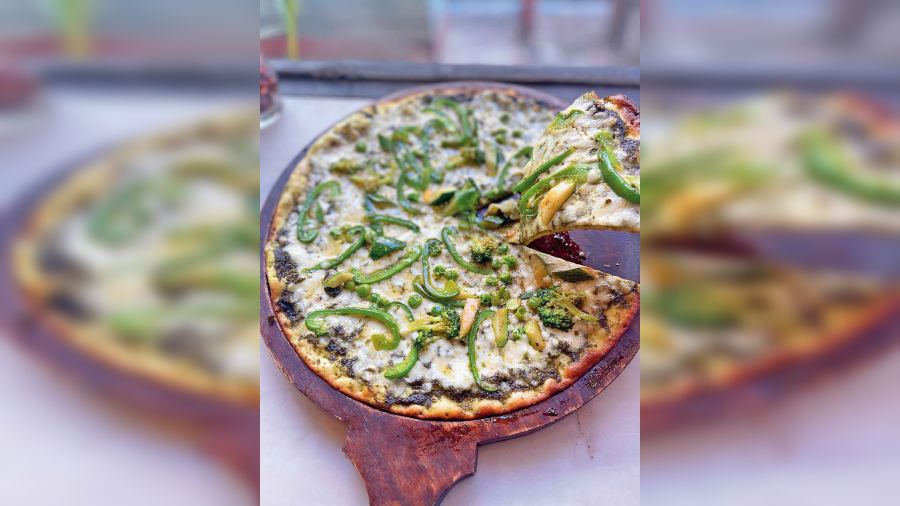 Bunaphile Special Flat Bread Pesto Pizza at Bunaphile: Thin-crust flat-bread pizza base spread with home-made fresh basil pesto, topped with mozzarella cheese and garden-fresh green veggies such as broccoli, capsicum, green peas, and green zucchini. A hearty treat at the Hindustan Park cafe. @Rs 489-plus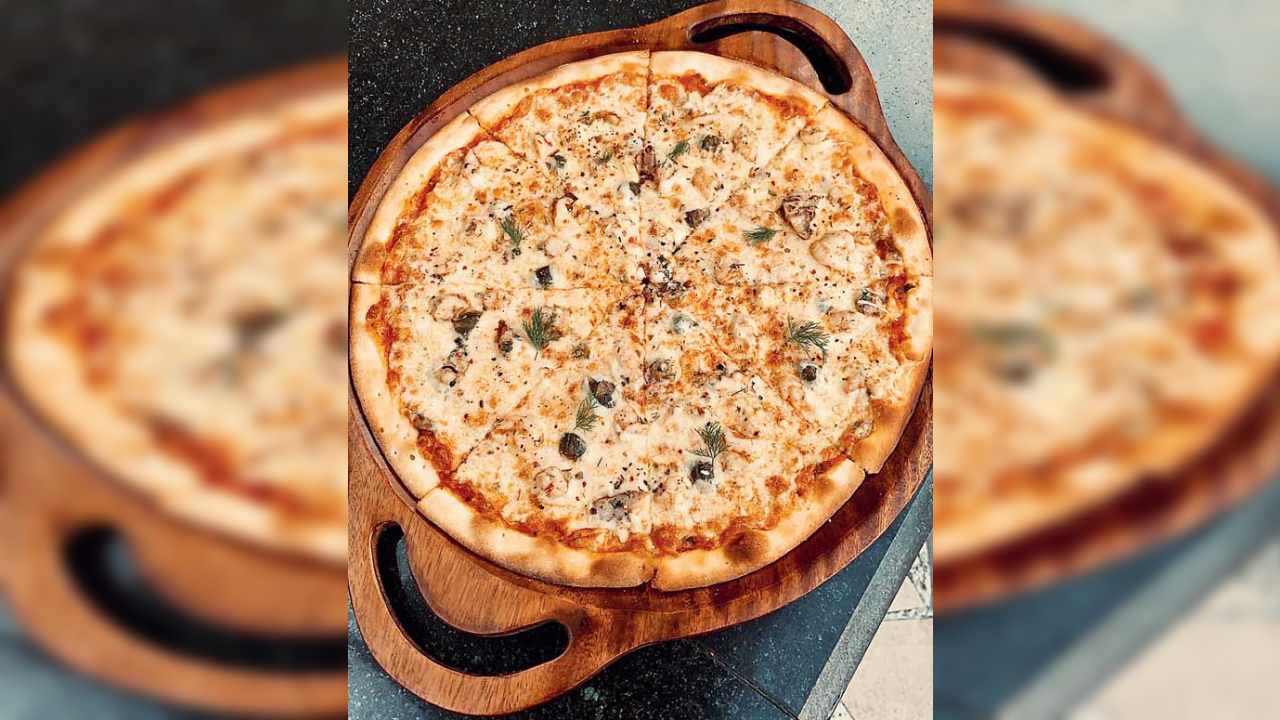 Fisherman's Pizza at LMNO_Q: Prawns and fish tossed in chilli garlic butter along with anchovies and capers finished off with lemon zest on top make this heady slice. This is a seafood lover's delight at the Park Street lounge. @Rs 450-plus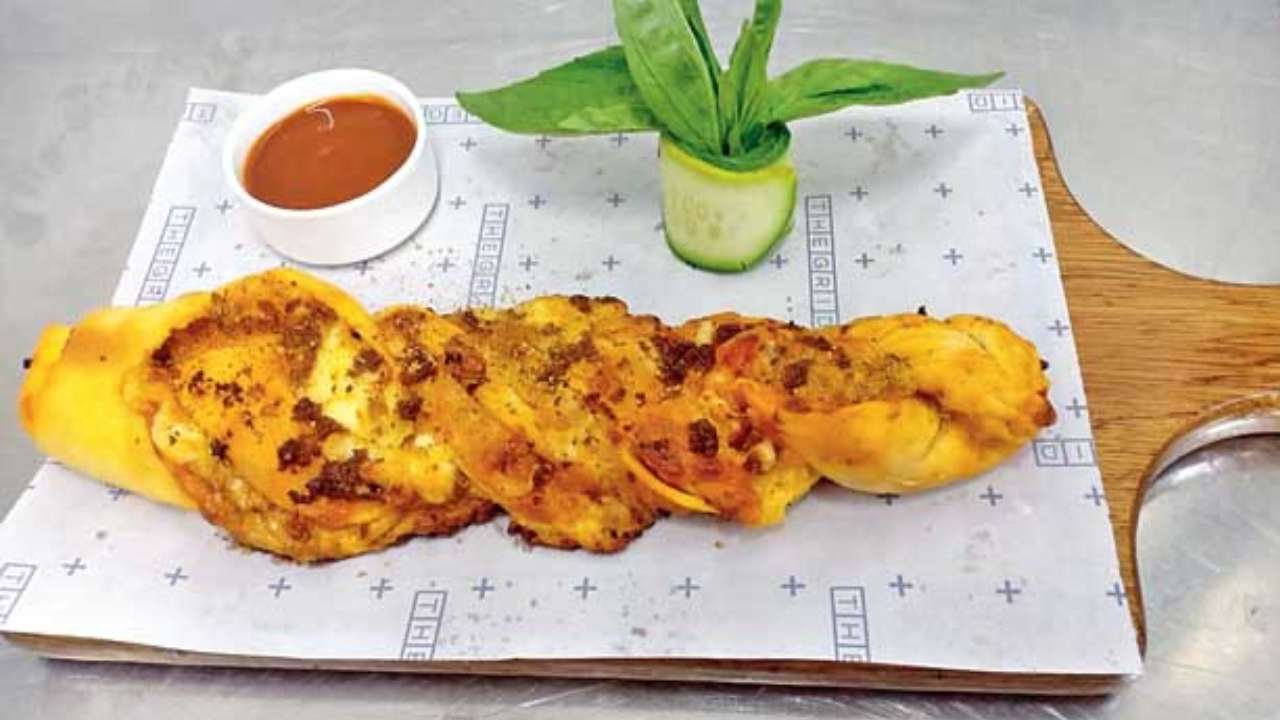 Bhuna Keema Stuffed Braided Pizza at The Grid: This is a rustic stuffed pizza with the goodness of mozzarella cheese and spicy keema at the Topsia gastro-pub. Best enjoyed with a glass of their chilled beer. @Rs 750-plus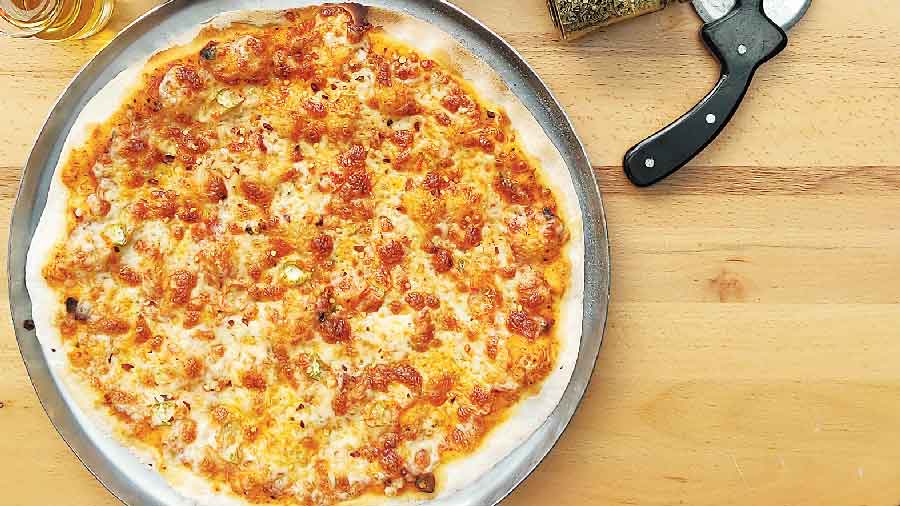 Three Cheese Chilli Pizza at The Square, Novotel Kolkata Hotel & Residences: Mozzarella, Emmental and feta cheese come together in this pizza that oozes cheesy goodness in each bite. The cheese is balanced by the chilli to create a zingy taste at the New Town hotel. @Rs 725-plus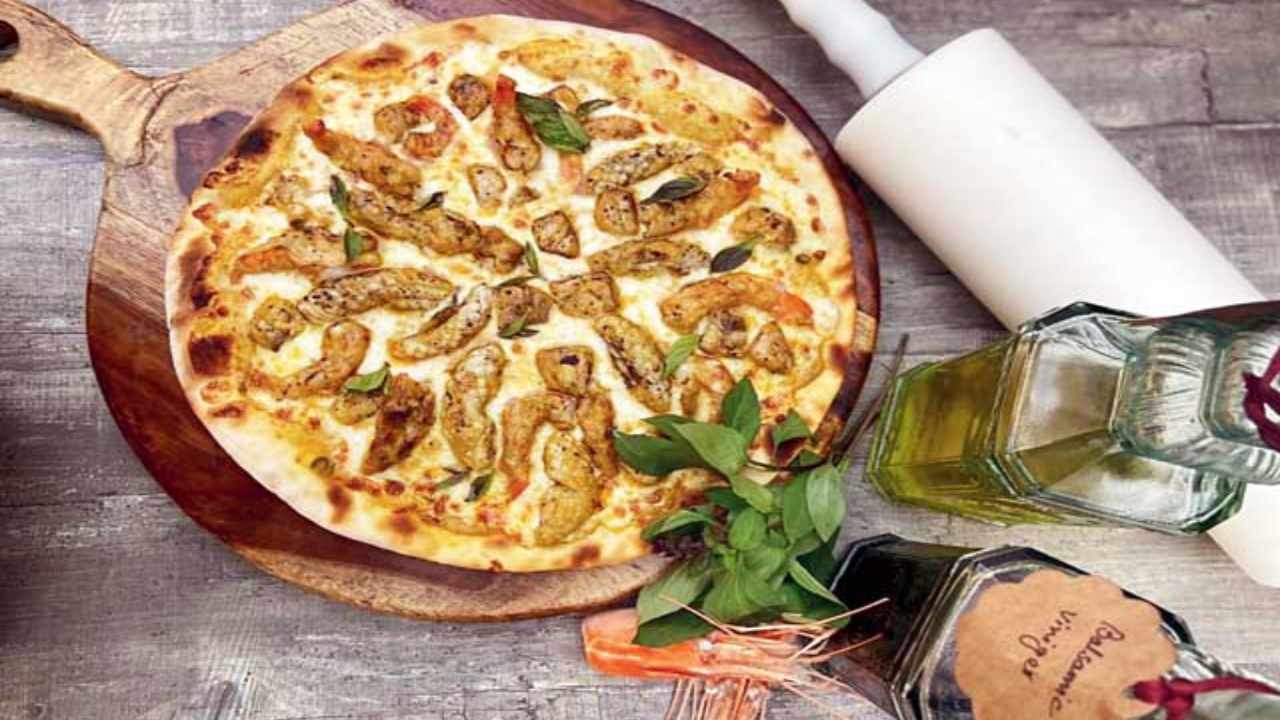 Seafood Malaicurry Pizza at JW Kitchen, JW Marriott Kolkata: Bay of Bengal's fresh catch seafood, drenched in traditional malaicurry, loaded with mozzarella cheese and basil come together to create this global + local dish at the EM Bypass hotel. @Rs 1000-plus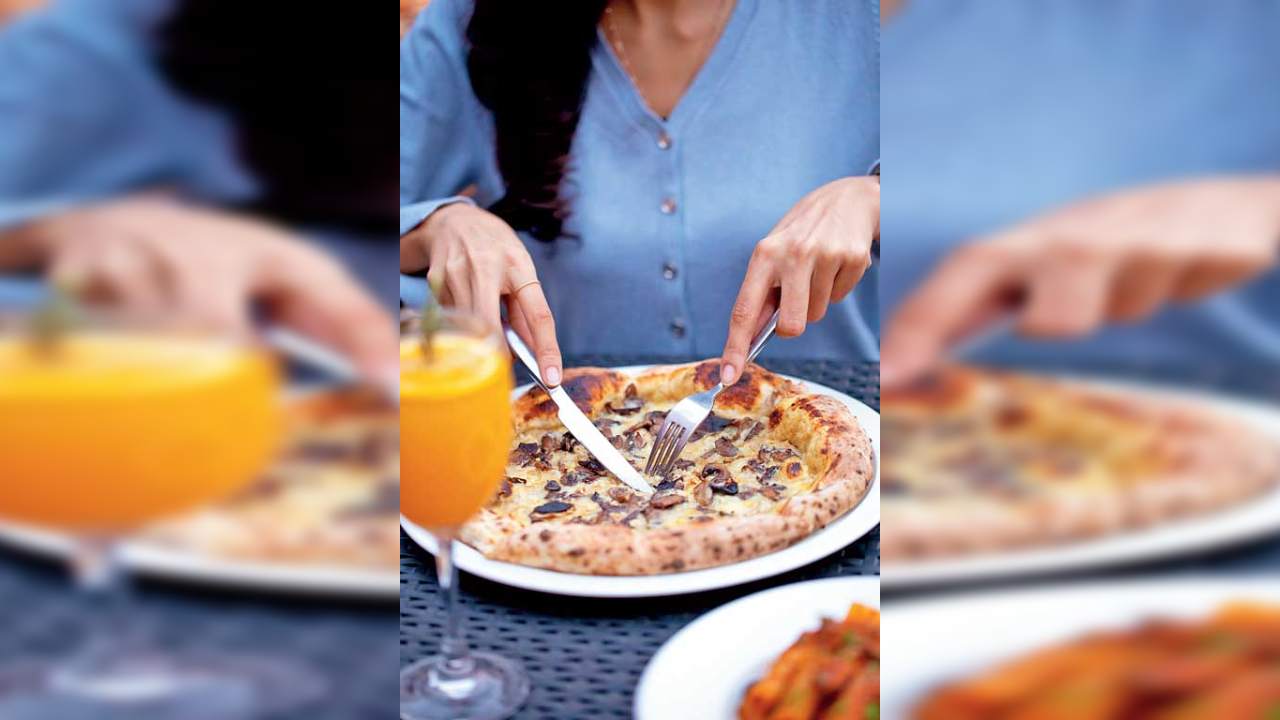 Fab Fungo at Fabbrica: This is the signature in-house pizza at the Allenby Road Italian diner made with porcini pate, wild mushrooms, fontina and white truffle oil. A mushroom lover's paradise, we'd say. @Rs 750-plus
Burrata Truffle Bianco Pizza at The Salt House: This is a delectable combination of crispy and creamy. A hand-rolled Bianco pizza sans tomato sauce with mushrooms, arugula leaves and truffle, topped with fresh burrata cheese, it has been a crowd pleaser since the very day it was introduced at the Shakespeare Sarani address! @Rs 1,425-plus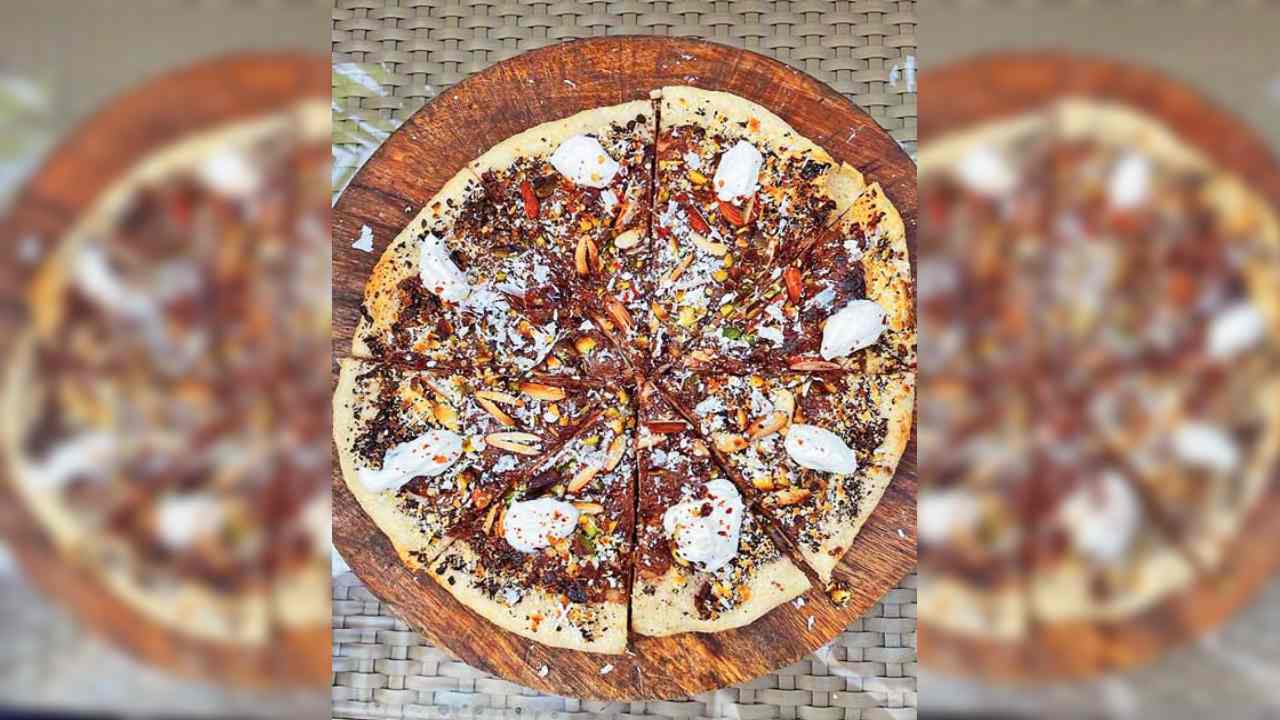 Nutella, choco chips, white chocolate and chilli flakes pizza at Kava, Fairfield By Marriott Kolkata: Flattened baked pizza dough with Nutella spread on top and topped with choco chips, white chocolate and chilli flakes, garnished with nuts is a unique addition at the Newtown space. @Rs 450-plus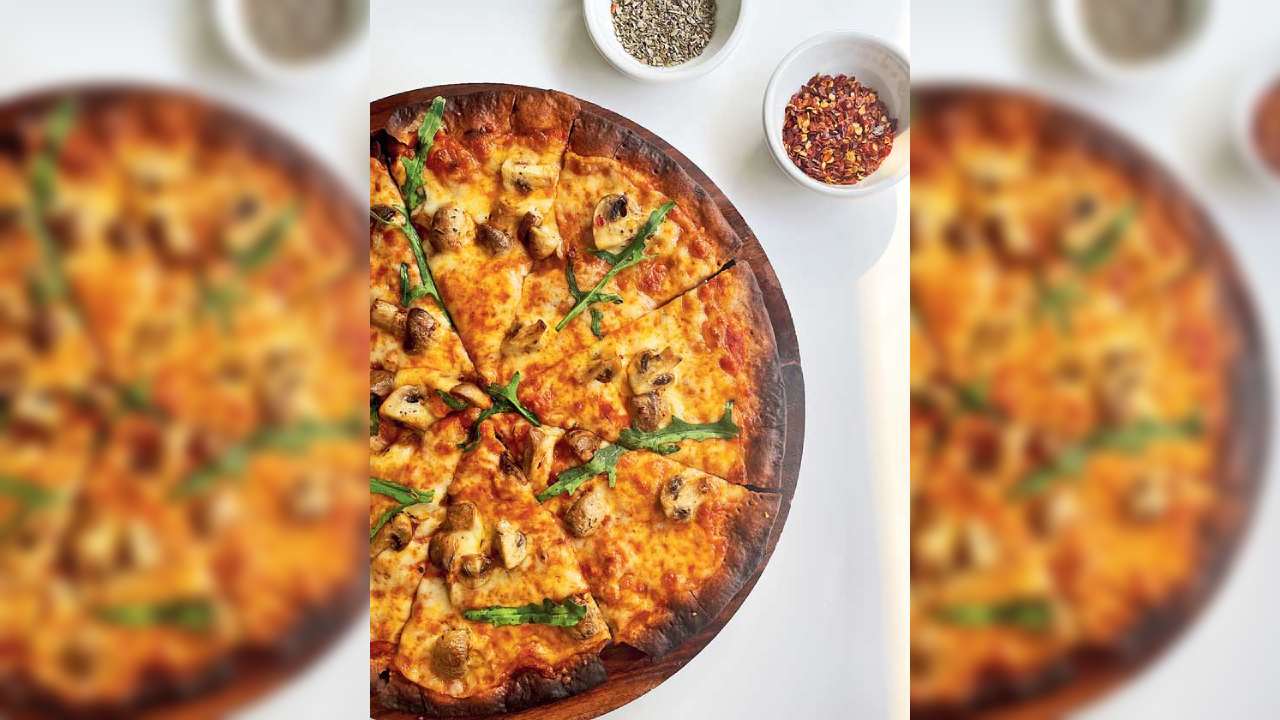 Gluten-free and Vegan Assorted Mushroom Pizza at Za-Italian Bistro: This special pizza at the Wood Street Italian eatery offers vegan mozzarella cheese options as well and is most certainly a guilt-free indulgence. @Rs 540-plus. An additional Rs 100 for gluten-free and Rs 110 for vegan on the base price of the pizza options.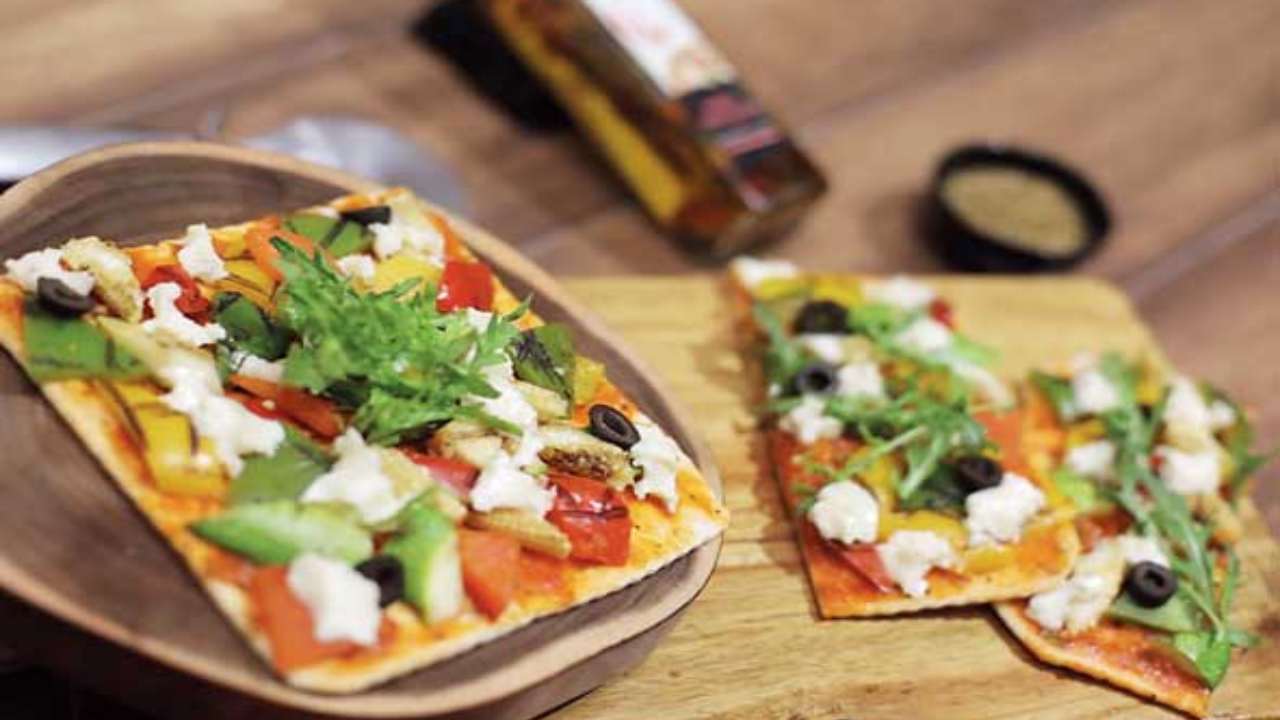 Quinoa Crustica Pizza at Basil: A twist to the classic pizza, this is a pan pizza with a delectable quinoa crust and extra virgin olive oil. A melange of fresh veggies and a dash of truffle make each bite robust and flavourful at the New Alipore dine den. @Rs 400-plus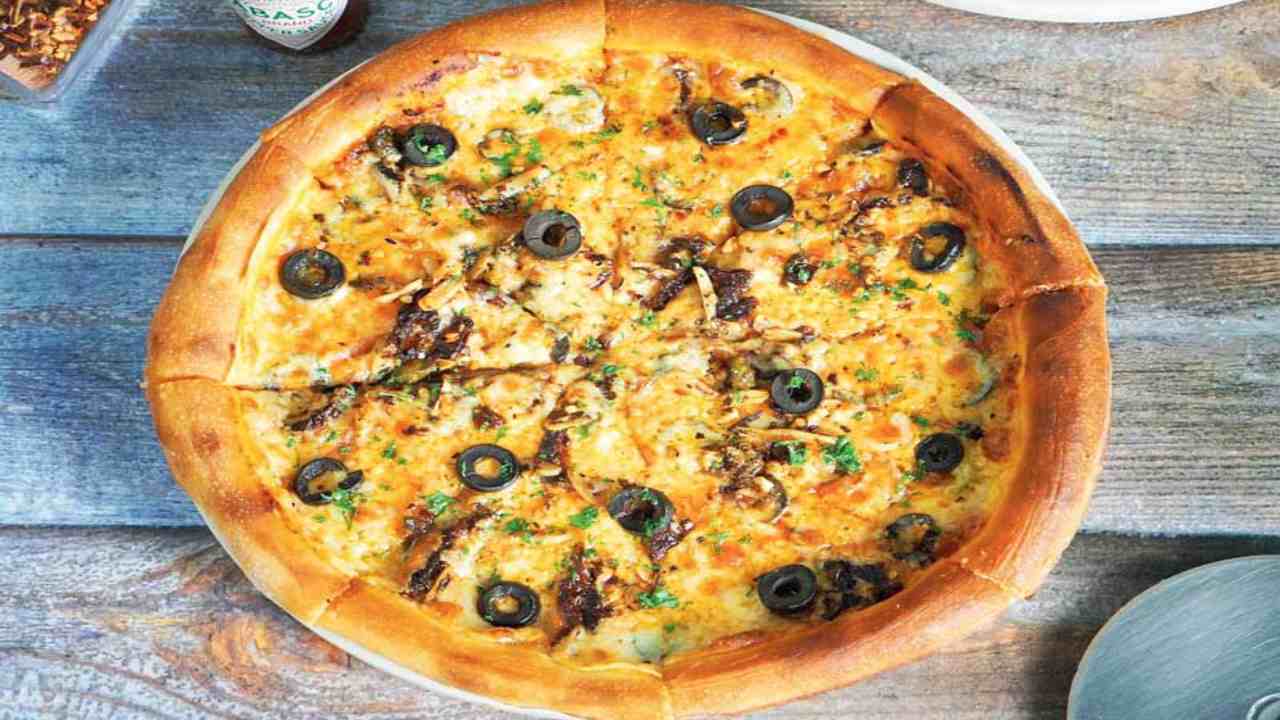 Sicilian Flatbread at Marbella's: The quaint Hindustan Park and Elgin Road outlets serve this foccacia-style pizza with unique toppings such as roasted garlic, caramelised onions, capers, olives and sun-dried tomatoes. @Rs 375-plus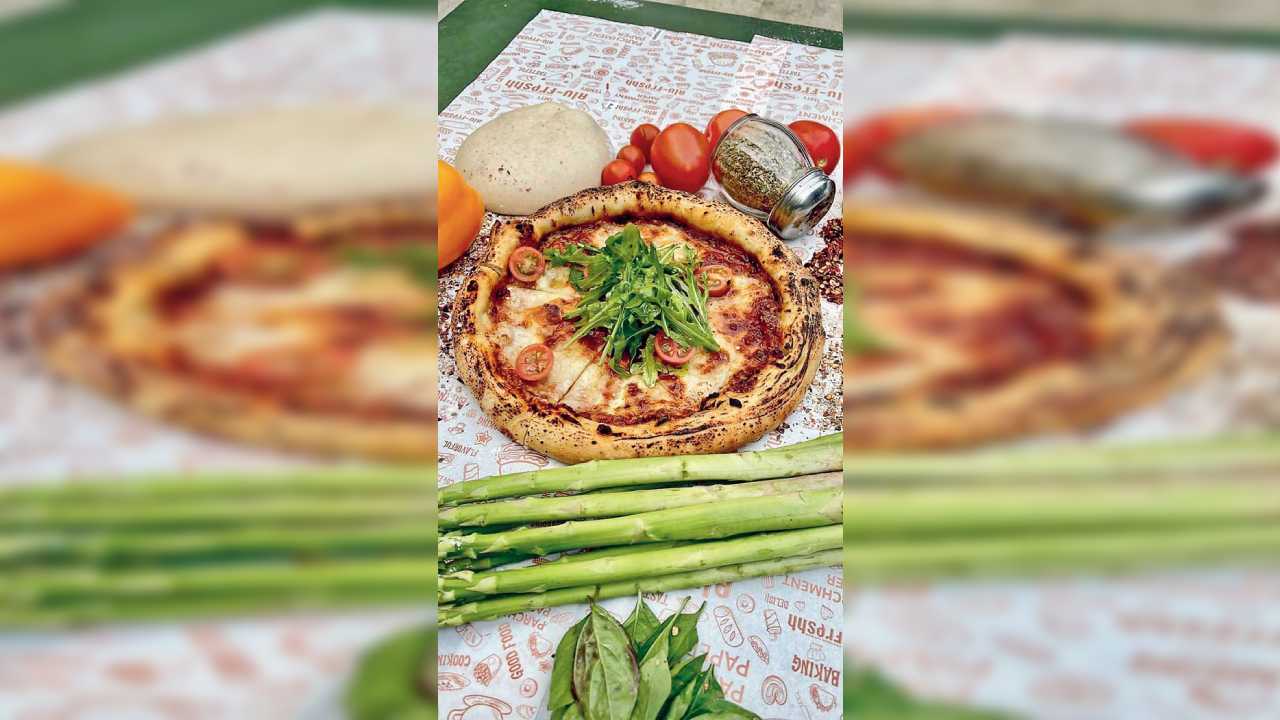 Margarita Pizza with Neopolitan Base at The Bridge, The Park: Fresh burrata, basil, olive oil, arugula and cherry tomatoes come together in this light and airy pizza at the Park Street hotel. Great if you're someone who likes their crust with a crunch. @Rs 925-plus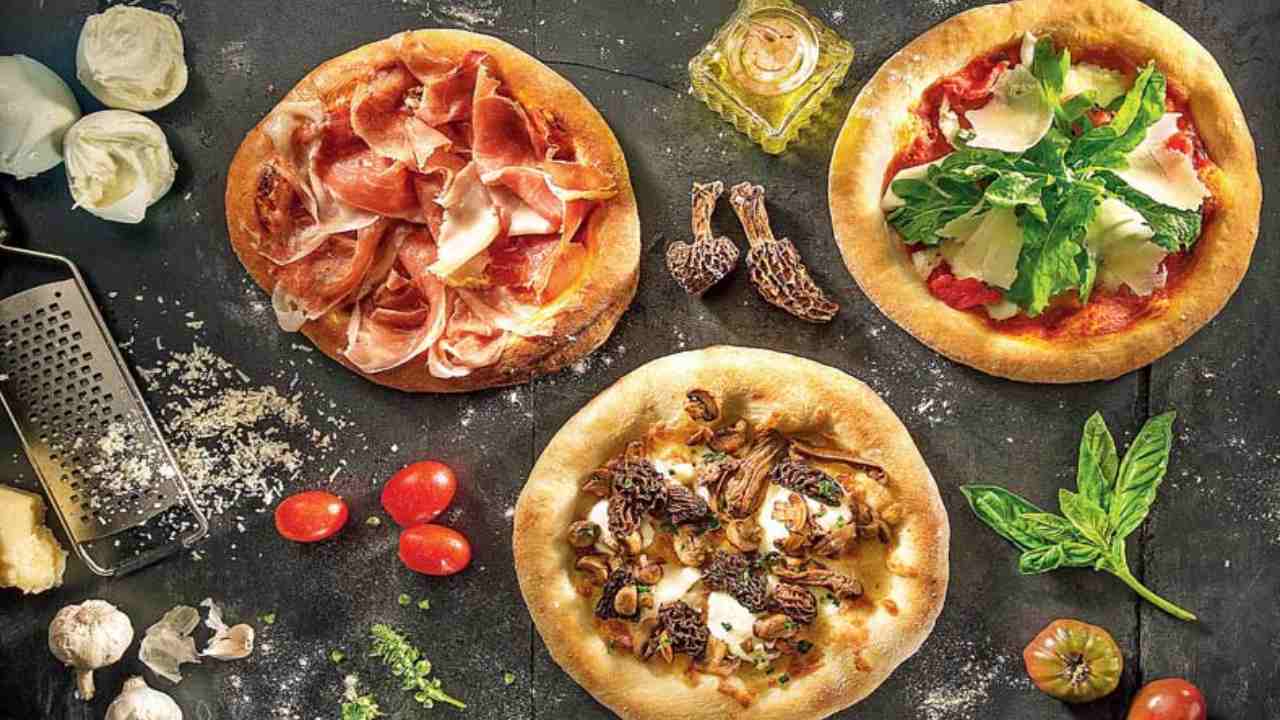 Pizza Ottimo at Ottimo, ITC Royal Bengal: Tomato, Mozzarella cheese, Porcini mushrooms, nduja, arugula, and Parmesan cheese come together to create this wood fired sensation. Available on prior reservation and request. @Rs 1,500-plus