Having the best of everything on a laptop can be a tough ask. We have the Asus ROG Strix Scar 17 (2023) gaming laptop. For gaming laptops, the first thing that usually comes to mind is 'bulky'. This one is a big machine but for its size, it definitely is not bulky. Plus, you don't have to worry about noise levels or thermals and for many, this will be the biggest attraction. There is a premium feel and you will be proud to own a laptop like this. It works well for me, especially when I consider a gaming desktop and how much that will cost when I include a monitor and accessories.
Well-kitted out with a combination of AMD processor and NVIDIA on the GPU side, the laptop is expensive but it certainly can be the owner's pride in many ways. The question that needs to be asked is whether ROG Strix Scar 17 offers the best in gaming this year or is this a case of more power but unnecessary cost? It's a 17.3-inch laptop. It has a 16:9 aspect ratio, which is great because more can be cramped into the screen.
As far as looks go, it's incredible and it feels great to hold. The RGB lighting is a little bit over the top for my taste but you can't blame Asus for it because the idea is to offer a gaming laptop that would interest most people. You can switch off the RGB lighting and that will save a bit of battery.
What stands out the most is the ginormous display. Usually, with a gaming laptop, after a few months you plug in a bigger display. Not in this case because it has a gigantic WQHD screen in the first place.
It's a 2560x1440 display that boasts a good bit of brightness. When you are using it connected to a power source, you get 240Hz refresh rate. Response time is only 3ms and, in terms of colour accuracy, the panel supports 100 per cent DCI-P3. So if you are a creative professional, things will look good if you take the laptop beyond gaming.
The port selection is quite high end — a LAN port, one USB 3.2 Gen 2 Type-C (supports DisplayPort / G-SYNC), one USB 3.2 Gen 2 Type-C (supports DisplayPort / power delivery/ G-SYNC), two USB 3.2 Gen 1 Type-A support, audio combo jack, one HDMI 2.1.
Fingerprints show up on the inside chassis but they can be easily wiped down thanks to the anti-fingerprint coating. Looking at the keyboard, there is hardly any flex and the typing experience is quite good and the key travel is sufficient; you will get a more tactile feel than in the previous generation. There are three levels of keyboard backlighting, which can be controlled through shortcuts. In case you want more colour effects on the keyboard, use the included Aura Creator app. The hinges look small, but they're smooth to open and it's sturdy. There's a small lip on the lid, making it easy to open the machine with one finger.
In case you do a bit streaming, the audio output is good with Dolby Atmos-powered speakers that include two tweeters and two downward-firing woofers. Hi-Res audio ensures you hear music in the same quality it was recorded.
Blazing speeds
Let's get down to business. The processor on this is AMD Ryzen 9 7945HX with up to 65W TDP and it also comes with NVIDIA GeForce RTX 4080 Laptop GPU.
It's important to take a look at the processor naming system. The first digit is '7', which denotes the processor year rather than the architecture, with '7' being 2023, '8' being 2024 and so on. Next comes market segment, running from one to nine. The number '8' here can mean either it's a Ryzen 7 or 9. The most important number here is the third one since it'll tell you which architecture your CPU is based on, from Zen 1 onwards. Finally, there's the lower or upper zero to five segment followed by one or two letters that determine TDP ranges, running from 9W and less all the way up to 55W and higher (for the HX series). HX series covers the more performance-focused laptops.
The CPU comes with 16 cores in total and these are all "real" cores, meaning there's no hybrid approach… we are talking 32 threads here. Performance goes through the roof.
In Turbo mode, the AMD Ryzen 9 7945HX has a power budget of 55W. Asus has boosted the NVIDIA GeForce RTX 4090 Laptop GPU to 175W max TGP with Dynamic Boost. When configured in Manual mode, the CPU can be allocated an additional 10W, for a total system power budget of 240W.
The updated architecture leads to some pretty big benefits in gaming, at least in games like Cyberpunk 2077 and Far Cry 6.
Playing something like Cyberpunk 2077, the game runs very smoothly. The screen helps with the gameplay, thanks to all the extra real estate. On F1 22 you will get around 120fps with Ray Tracing and without it, frames per second will be far higher.
For competitive games, you can switch to a direct GPU mode that reduces latency and boosts performance by an average of nine per cent. You no longer need to restart your machine to switch to the direct GPU mode because of Nvidia Advanced Optimus upgrade. To manage the laptop's performance settings, access Armoury Crate.
The laptop uses Thermal Grizzly's Conductonaut Extreme liquid metal on both CPU and GPU. It can keep components up to 15 degree Celsius cooler than traditional thermal paste.
Should you buy it?
The power brick is very large. The 90Wh battery can last for 8.5 hours of video playback before needing a recharge and for flexibility on the go, USB Type-C charging is supported up to 100W. When charging using the supplied 330W power adapter, the SCAR can recharge from zero to 50 per cent in just 30 minutes. In case you are playing video games, don't expect 8.5 hours on a single charge. My only problem with the machine: a 720p webcam, which is outdated in 2023.
If you want a no-compromised gaming experience but you also want something that is somewhat portable then this is going to give you a fantastic time.
Top-end gaming laptops can offer phenomenal performance and this one can go toe-to-toe with a gaming desktop. Sure gaming desktops may offer more headspace when it comes to upgradability but if you're after the best gaming laptop, put Asus ROG Strix Scar 17 (2023) on your shortlist.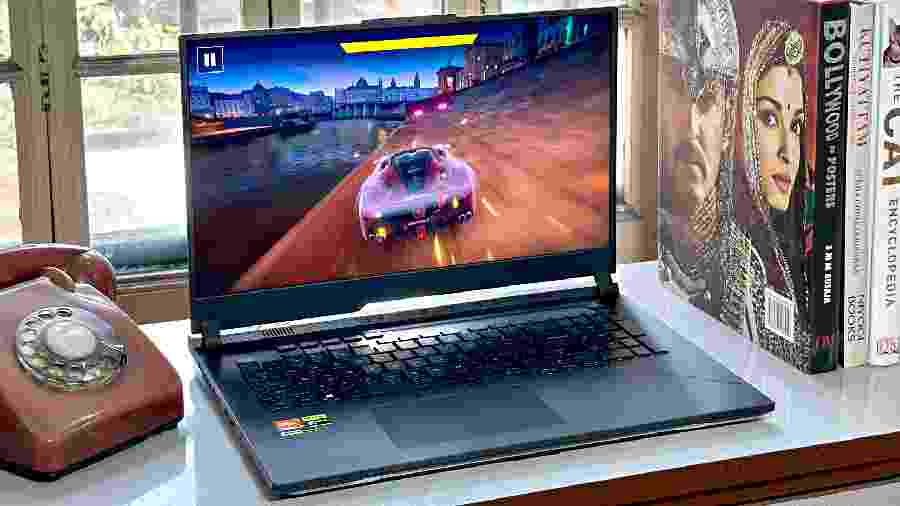 There is RGB lighting around the chassis and also on the keyboard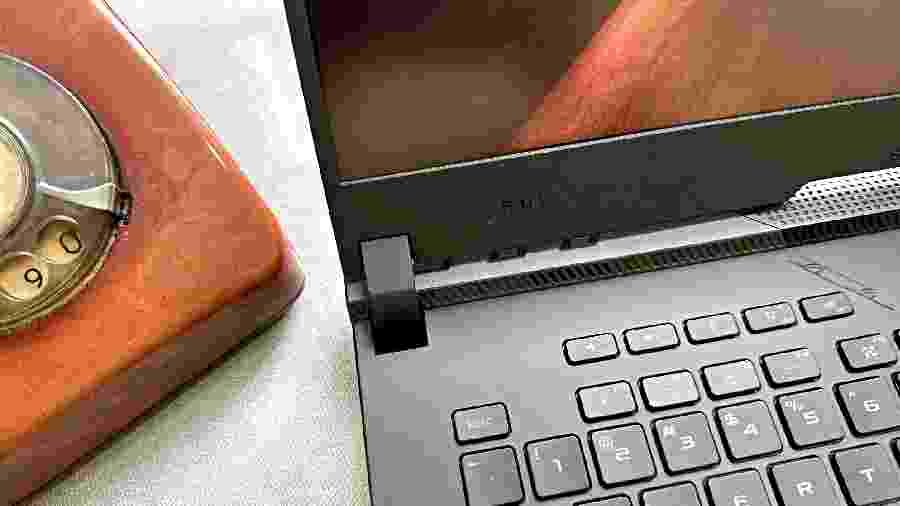 The hinges are small but strong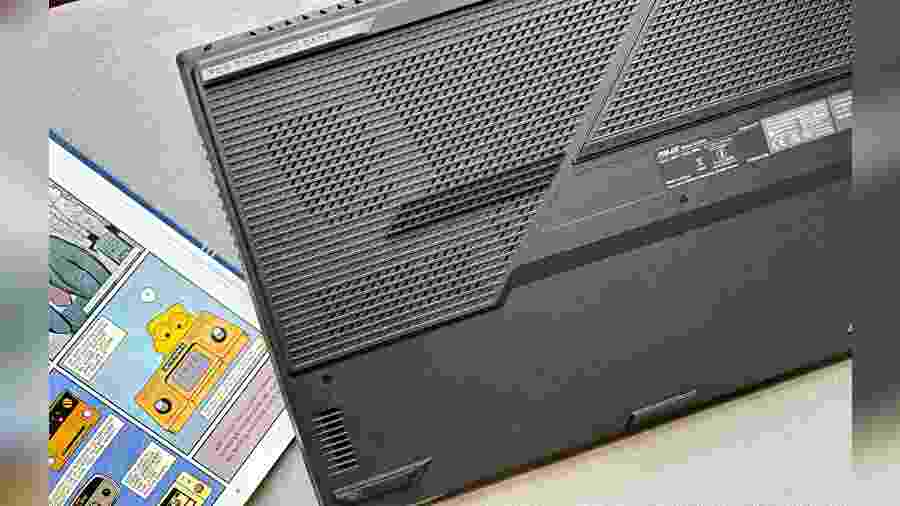 There is enough ventilation around the laptop and on the back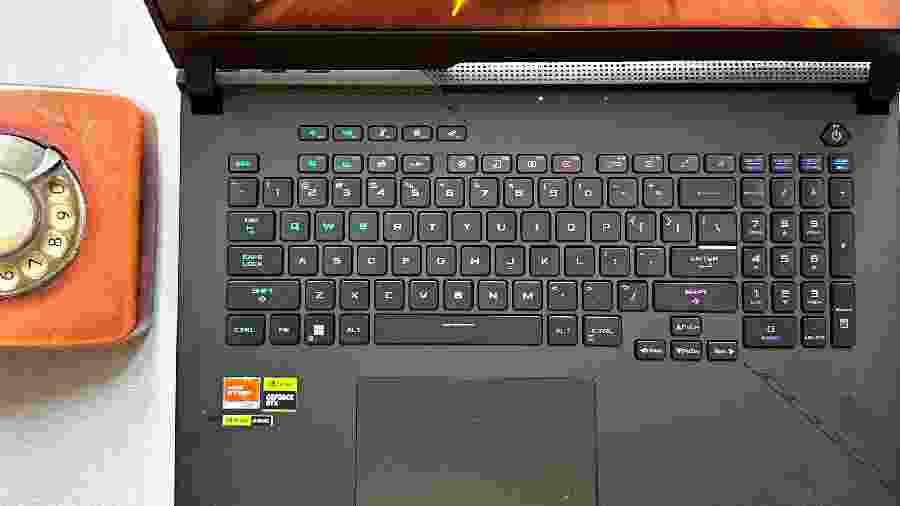 The numeric keypad has been retained on the keyboard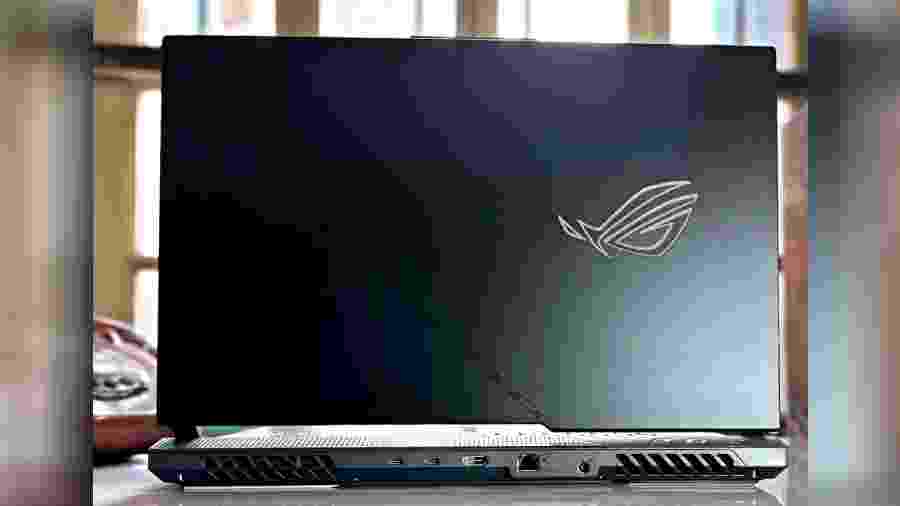 Most of the important ports are on the back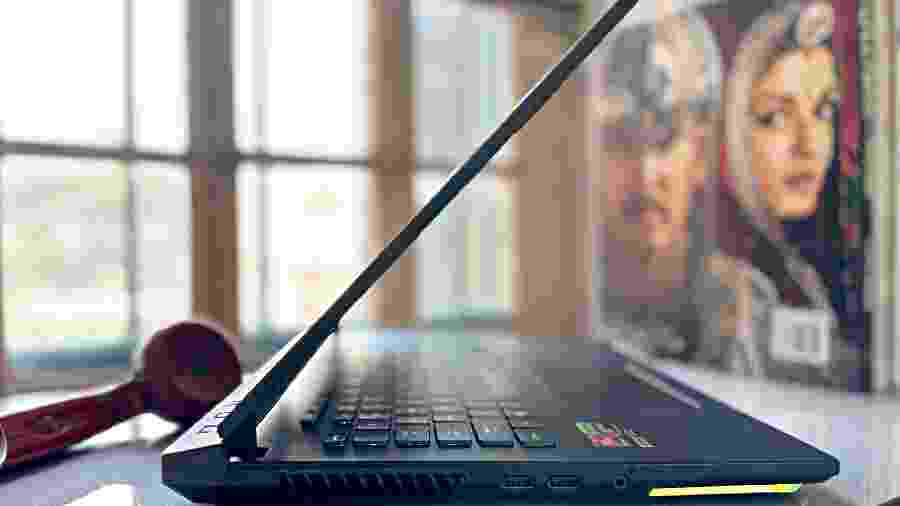 The screen has very little wobble
AT A GLANCE
Device: Asus ROG Strix Scar 17 (2023)
Price: Rs 269,990 (16GB DDR5-4800 RAM and 1TB PCIe 4.0 NVMe storage)
HIGH NOTES
Extreme performance
Excellent cooling system
Games run at high fps
Good audio quality
MUFFLED NOTE