Plastic outnumbers sea life by six to one right now. In other words, every single square mile of ocean contains around 46,000 pieces of plastic, most of which can take anywhere between a few decades to a few centuries to completely decompose. The UN Environment Programme (UNEP) estimates that more than $100 billion are lost annually in sorting and processing plastic packaging waste. In India, where the journey of plastic began in earnest in the late 1950s, the consumption of plastic packaging has grown by 200 per cent in the last 10 years.
On June 5, celebrated as World Environment Day, everyone from politicians to civil society organisations issue a clarion call for greater environmental consciousness. At the top of most of their agendas is reducing the use of plastic, particularly in packaging. However, in the era of couch activism and virtue signalling, most campaigns fail to produce change. This is something that Ved Krishna, strategic head of Yash Pakka Limited, knows all too well. For it is Krishna's company that claims to have pioneered sustainable packaging in India.
'Nature has the most amazing packaging because it allows everything to breathe'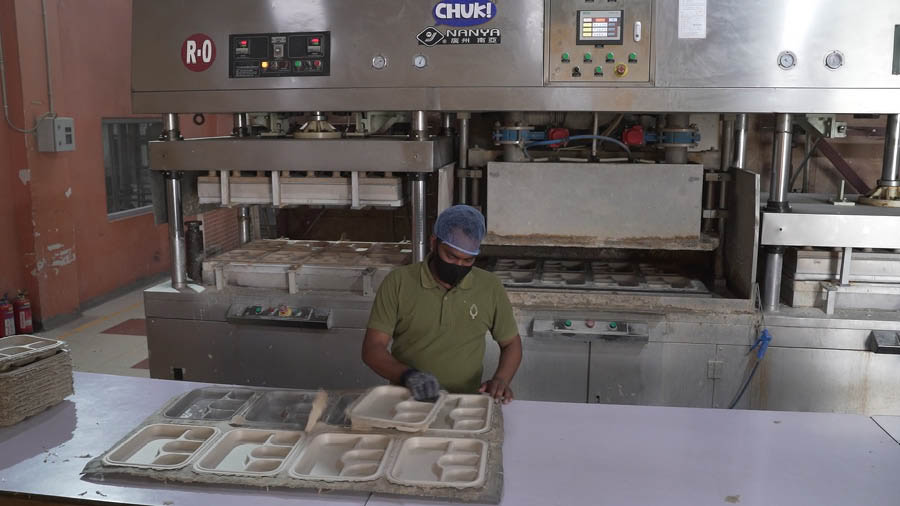 Apart from India, Yash Pakka distributes its products to 43 countries, partnering with over 40 companies worldwide
Established in 1981 by K.K. Jhunjunwala (Krishna's father), Yash Pakka started off as Yash Paper Limited. Initial operations took place under a tree, with Jhunjhunwala's wife selling off her jewellery to provide the seed capital. More than four decades later, Yash Pakka works with more than 40 commercial partners such as Amazon, KFC and Google, has a presence in 43 countries, including the US, the UK, Sweden, Turkey and Australia, and boasts in excess of 16,000 shareholders. Its signature contribution to the environment is creating sustainable packaging with agri-residue, which resembles styrofoam, a kind of expanded polystyrene mostly used for manufacturing food containers.
"If you open your eyes, you'll be amazed at how much there is in nature. Most of the work that we do is inspired by nature, for nature's building blocks are very simple. Nature has the most amazing packaging because it allows everything to breathe, be it peanuts or oranges," says Krishna, 48, who joined his father's business in the late '90s, before taking over a few years later. Krishna is the first to admit that the company was not exactly in the pink of health when he started working for it. "My father had started the business as a pulp and paper company with sugarcane bagasse as the raw material. In 1995, he had set up a power plant fuelled by rice husks, making us the only compostable tableware business on the planet (now a dedicated part of Yash Pakka called Chuk) that supplied all its energy from biofuel. Gradually, though, he was coming under a lot of stress, which is when I decided to come in full-time. I entered with audacious goals, trying to make the business more specialised with greater value-add for our customers. Mistakes happened and the company was at risk of going down under," recalls Krishna.
'We want to change the mindset that sustainable products cost more and perform worse'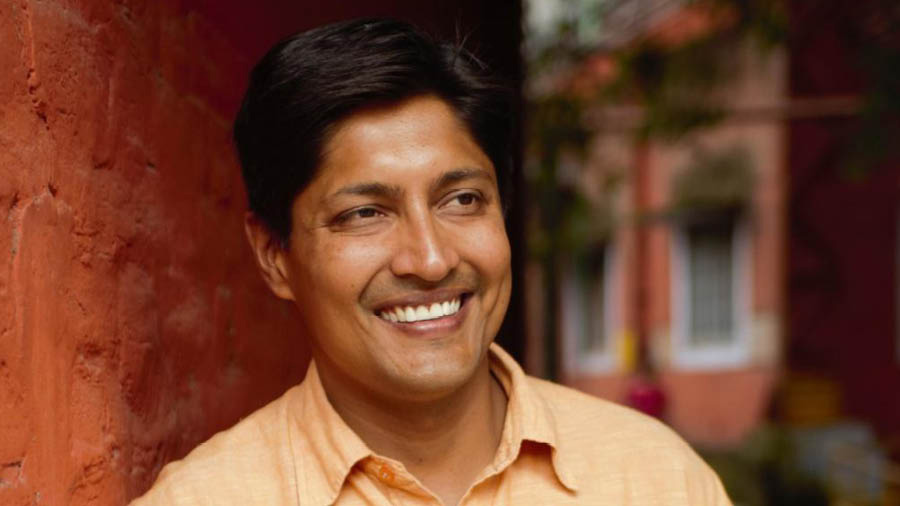 Ved Krishna took over from his father and prioritised ecology like never before at Yash Pakka
At a critical time in his career as well as for the business, Krishna had a conversation with his wife that proved to be a turning point in hindsight: "She asked me what I'd really want to do if everything in the business was running smoothly. My answer was ecology. Thereafter, a mentor of mine convinced me that to work on an ecologically sustainable enterprise, I didn't have to start from scratch. I could simply build what we had in a better way," says Krishna, who made his company pivot to embrace ecology wholeheartedly, a good decade and a half before the UN's Sustainable Development Goals (SDGs) were adopted in New York. Soon enough, the changes started, from using eco-friendly paper to replacing styrofoam to commercialising moulded fibre.
Krishna believes that too many businesses in his industry obsess over the bottom line. "When you're trying to make money as your ultimate goal, you'll always end up targeting the lowest common denominator. You'll take an opportunistic approach and try to scam the system. This is why so many established companies do so little when it comes to sustainability. The best ideas usually come from start-ups or young minds, but a lot of them fail to scale. For us at Yash Pakka, business is a means to an end. We're not here just to replace products, but also make new ones. We want to change the mindset that sustainable products cost more and perform worse," explains Krishna.
With a mission to make "the world eat safe", Yash Pakka is working on moulded food serviceware, whose modular design, made out of sugarcane pulp, means that "we can serve food without delivering a dose of carcinogens and bleach with your meal". "We want to cover food packaging and food services from end to end. As part of that, we're looking at regenerative partnerships with airlines and food delivery companies. We'll be replacing their entire equipment and packaging. For aircraft, we'll be providing a compostable bag that everything can be put into once a flight lands," adds Krishna, who emphasises on the need to find and scale flexible packaging that not only keeps humans safe but is also benign for animals, who invariably end up consuming parts of it.
'Customers can make all the noise they want, but companies call the shots'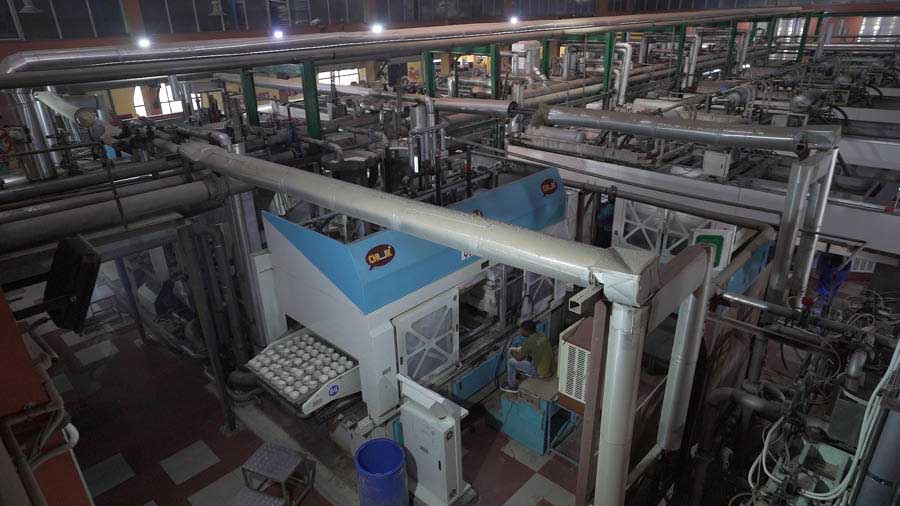 Yash Pakka has cracked the code on how to be financially as well as ecologically sustainable
Currently, Yash Pakka's manufacturing happens out of Ayodhya, with the moulded fibre operations taking place in Delhi and Noida. The finance wing functions out of Lucknow, while its main research team is set to move into a 10,000 sq ft space at IISC Bangalore. Recently, Yash Pakka became India's first listed company to win the BCorp Red Dot Award (the highest award for design in Germany) and the G-Mark Award (the highest design accolade in Japan) besides being acknowledged for its excellent work by the Industrial Design Centre (IDC) School of Design at IIT Bombay. During the last financial year, the company closed its revenue charts at close to Rs 420 crore (up by 40 per cent). Krishna, self-effacing to a fault, has cracked the code when it comes to making Yash Pakka financially as well as ecologically sustainable.
What next, then, for Yash Pakka? How does it continue to help its customers as well as the environment? "We're constantly working on innovations. For example, at the moment, we're looking at new molecules that can make a difference, trying out fermentation techniques and studying the structures of hydrocarbons, all of which can be game changers in their own ways," says Krishna, who has also started the Good Garbage Podcast to spread the message of sustainable packaging far and wide.
But Krishna admits that there is only so much that consumers can do: "All consumers care at some level. Many of them are also aware, but without active effort from the companies that make the products, there won't be meaningful progress. Customers can make all the noise they want, but at the end of the day, companies call the shots. After all, it's much easier to change products than habits."