What's the future of 4G phones? It will continue to find customers for some more time. 5G coverage remains an issue and it will be some more time before more cities have it. Further, it's important to have 5G coverage in the entire city rather than just pockets. Second, pricing of 5G phones: anybody looking at the Rs 12,000 to Rs 15,000 segment, there are 4G as well as 5G options but consider the available 5G plans and whether these suit your budget in the long run when you need more data. And then chalk in performance. Does an inexpensive 4G phone fare better than an inexpensive 5G phone? Chances are that the former will be more powerful at lower price points.
Keeping all of this in mind, let's look at Redmi Note 12. I would prefer fast 4G performance any day over compromised 5G experience, especially if my upgrade cycle is 1.5-2 years. The sub-20K segment is about value for money and that's what this Redmi device is aiming at, besides excellent performance in a sea of mostly mediocre 5G phones in this price segment. Now, if budget permits you to spend more than Rs 20,000, go for a 5G device because these are phones you will use for 2.5-3 years. But as a purely functional phone, you can't go wrong with Redmi Note 12.
What makes Redmi Note 12 worth your time?
It's simply an efficient phone. At its heart is Snapdragon 685, which offers a boost in CPU performance and it can handle heavy tasks. The octa-core processor based on 6nm architecture has a clock speed of up to 2.8GHz, making the phone run smoothly. Helping the processor is up to 11GB of virtual RAM. During the course of the review, there were no stutters using the usual selection of apps, editing photographs and streaming.
The processor alone cannot make a phone shine. The display is an important part of the experience and here you get a large 6.67-inch Super AMOLED display offering deep blacks and great contrast. At the same time, the display is power efficient and so is the processor. You can enjoy 120Hz refresh rate, peak brightness of 1,200nits and there is support for 100 per cent DCI-P3. It's a display that punches above its price point.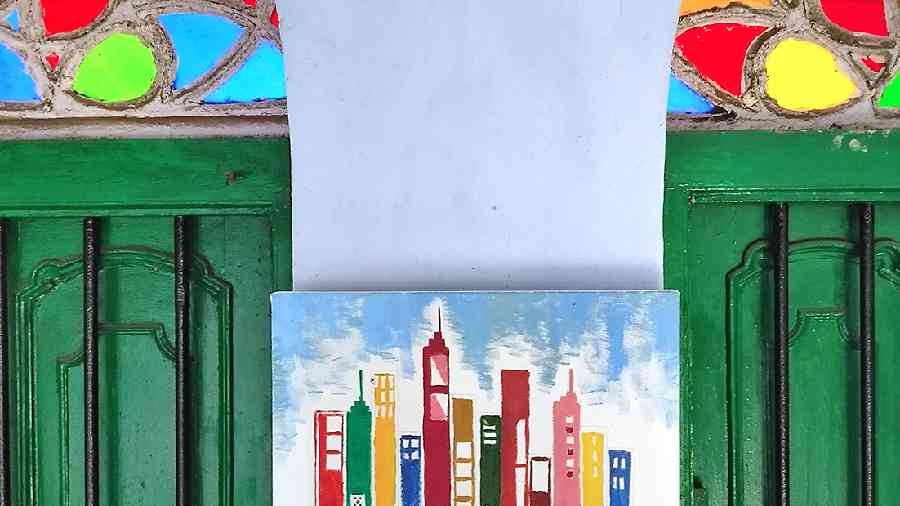 For an inexpensive phone, the camera does a good job, offering contrast-y photos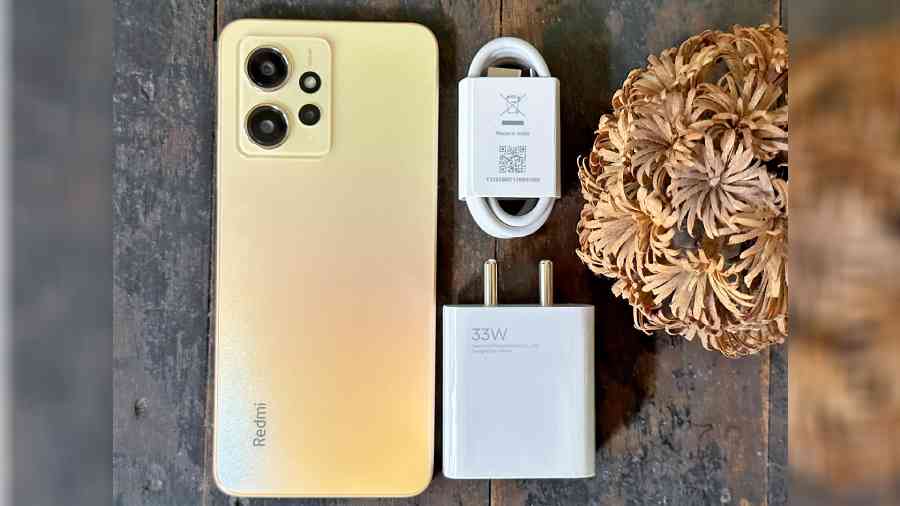 The phone comes with a charging brick in the box
Solid mid-range camera
Some users want to take pictures now and then. This can be achieved easily with the main 50MP camera, which does a good job under uneven lighting. Don't expect the same level of performance as on a 40K phone but you will surely come away with decent shots and the same goes for the 8MP ultra-wide. On the front is a 13MP snapper, which is all right. There is night mode that reduces noise to a great degree while brightening up shots while videos are restricted to 1080p@30fps on both front and back.
Should you buy it?
Xiaomi didn't stop there. They have packed in a 33W fast-charger in the box to support the 5,000mAh battery; charging bricks are something that's fast disappearing from boxes. You get what you need from a phone. Yes, there will come a point when 5G will be the norm but that goalpost is still some way off. The 5G journey has just begun and till then 4G will be all over the place, especially towers for connectivity. Starting at below Rs 15,000, the Redmi Note 12 offers performance that doesn't disappoint. A few years ago we were told that 5G will usher in the era of connected cars and VR headsets. Yes, it will but that's a few years away from reaching most of us. At the moment, 4G experience is still good. Also, at the moment, Redmi Note 12 is quite a deal-breaker.