"It's not Peter Hu," said Nitin Kothari about the name of the new Asian restaurant he has just opened at 25B Park Street, a few steps ahead of Mocambo.
"It's Peter Hu?. It's got a question mark and that's part of the name. It's just to give people something to laugh or be intrigued about," he smiled.
One can always count on Nitin Kothari for the best conversation starters. 
It's what he did with Peter Cat, too, when he opened the restaurant in 1975. He picked a name that was easy to remember, different and catchy. When he went to apply for the licence, the gentleman in the licensing office asked him, 'What kind of a name is Peter Cat?!'
With Peter Hu?, he wanted to convey that this place serves Asian food but didn't want to use the usual 'dragon' or 'wok'. "Hu is actually a family name and I thought why not have that and we can pun on the word," he explained.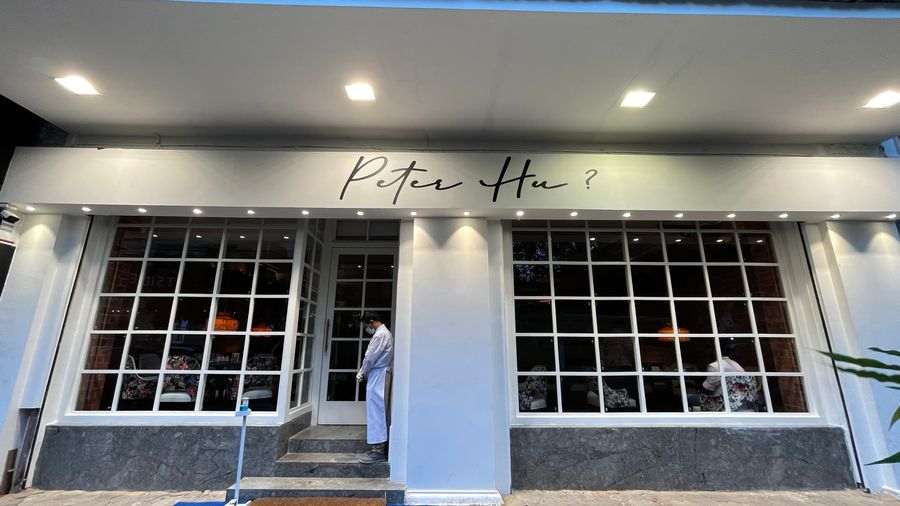 The name Peter Hu? is a conversation starter.
Image credit: FoodZpah
Asian adventures
The Asian fine-dining restaurant that shares its Karnani Mansion address with Mocambo (though it's around eight stops ahead), opened doors on October 16.
With 145 covers, it is spacious and spread across two levels with an ornate staircase leading upstairs. The exterior is a patch of white off Park Street while the interiors have botanical prints, pinks, violets and a pop of teal. There are lamps hanging over every table, a familiar design element at Mocambo and Peter Cat.
Check out this Instagram Reel shot at Peter Hu? by My Kolkata
The man behind the food, design and interiors is Nitin's son Siddharth Kothari. Introducing an Asian brand was a no-brainer. "Peter Cat has been focussing on kebabs and Indian food with our famous Chelo Kebab. Mocambo is more about Continental food with a smattering of Indian. So, when we thought of Peter Hu? the cuisine veered towards Asian," said Sid, as he is better known in the city's social circuit.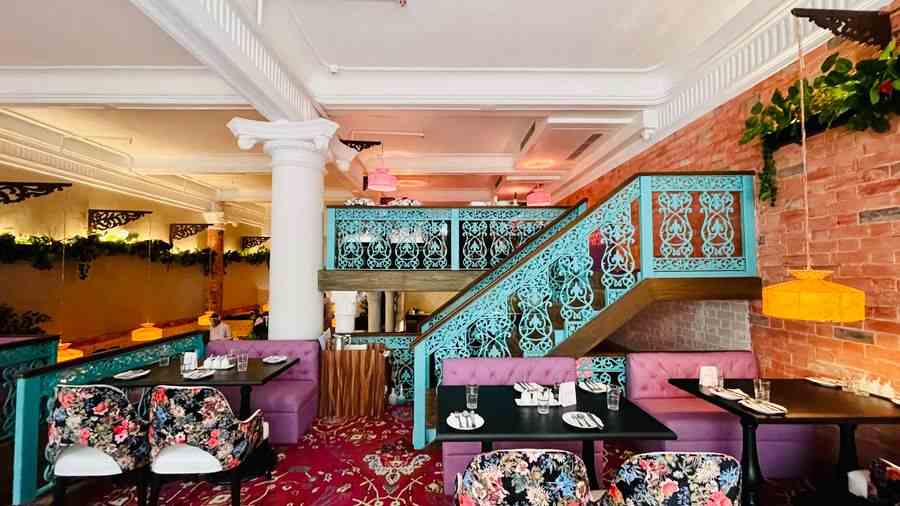 The vibrant interiors of the 145-seater restaurant with botanical prints and shades of pink, violet and teal.
Image credit: FoodZpah
The restaurant offers an array of Asian food. "We've tried to keep it as authentic as possible keeping in mind the constraints of the produce. There are dim sums, baos, and a smattering of sushi. We have meals in bowls like the Thai Kra Pow, Pad Thai, Khow Suey and Laksa. There's a fabulous Robata section with some good grills," added Sid. For meat-lovers, the Pork Belly comes highly recommended.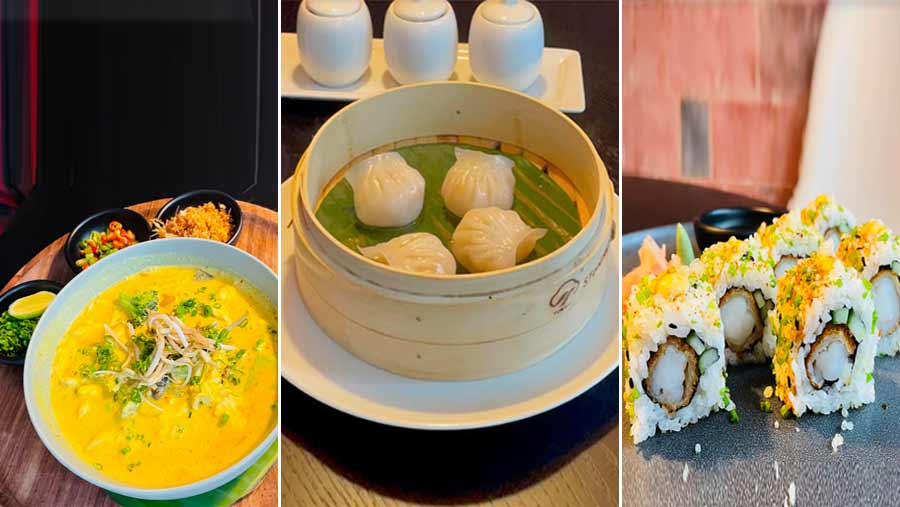 Burmese Khow Seuy, Prawn Har Gau and Prawn Tempura Roll
Image credit: Aatreyee Mohanta
Carrying forward the legacy
It took around nine months to co-create this brand, and with Peter Hu?, Sid has carried forward the legacy of launching a new restaurant with every generation. Mocambo was founded by his grandfather Shivji V. Kothari in the summer of 1956, and Peter Cat was started by Nitin in 1975. Then in 2014, they acquired the next-door wine shop and extended Mocambo.
Now comes along Peter Hu?
Peter Who?
Well, now you know.