There is the Apple Watch, which has changed the definition of smartwatches. Then there is Samsung Galaxy Watch and Fitbit, which are continuously challenging Apple. Coming our way is the Pixel Watch, which should be interesting. Then there is Garmin, a brand triathletes cling on to.
Recently we had the Garmin Venu 2 Plus for review and it has that one feature which no other company offers — excellent battery life despite all the razzmatazz. Garmin smartwatches are extremely accurate and go toe to toe with the biggest names. Be it an Apple or a Samsung watch, one can't get more than a day or day and a half while keeping all the features on. On the Venu 2 Plus it's four days at least. We are talking about sleep tracking, all the fitness features, storing music on the watch, screen brightness turned up to high, using GPS during workouts. The company says you will get around nine days if you keep a few features turned off or kept at a lower setting.
For those who have been following Garmin's journey, must have also heard about Venu 2 and Venu 2S, both of which are equally good. Venu 2 Plus sits between the two in terms of size, fitting almost any wrist size.
What the Venu 2 Plus does is bridge the gap between fitness and smartwatch. Making up the 'plus' aspect are speaker and microphone, both of which are good additions for some people. You can talk to your voice assistant, take quick calls and respond to text messages using voice and dictation. All this while retaining the feel of the Venu 2 series – round AMOLED display, which is very easy to see under direct sunshine. To get the voice assistance working, a long press on the middle button is required. You can also programme the button to have a shortcut, like bring up the music app.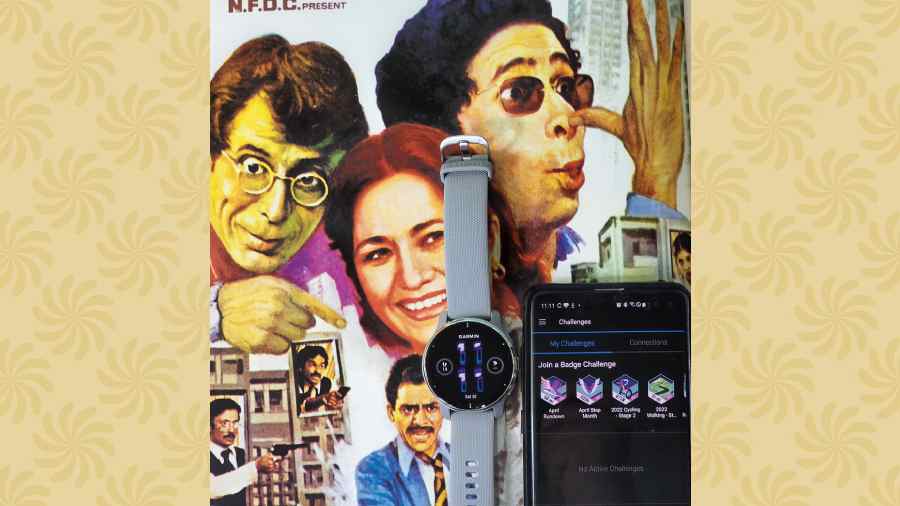 The app shows all the required metrics we want a smartwatch to track
The question is why would you need a speaker on a smartwatch? I often forget to carry my wireless earbuds during early morning outings. A speaker (no, this is not a beeper) will offer some background music. It also means you can use it to take calls, which is an addition if you forget to carry your wireless earbuds. You can't control any watch functionality using voice. For example, you want to press the voice assistant button and start a workout with your voice, you can't do that. But that's something I can live with. What's important is that voice sounds pretty clear when you talk into the watch. The speaker quality is good for quick short calls. To store music, you can use the offline mode on Spotify.
Data that matters
Of course, this is a fitness device and you want all the readings to be spot on. And it is. Most of the features from the other iterations are here and they work well. You get things like blood oxygen tracking on demand and through night and day. There is a built in GPS, workouts for target muscle groups. There is sleep tracking, and also Garmin Body Battery, which is based on your overall activity levels and your heart rate variability. There is also high and low heart rate alerts.
I can easily wear the watch to bed because it has a lot of sleep tracking features, which offer a stream of metrics. Since battery life is good, I can make the watch work harder, track more details. Stress is an important factor, which too can be read on the watch. That Garmin is serious about its devices can be seen by the small changes. For example, step goal is something that we usually set – 7,500 steps, 10,000 steps and so on. Here the step goal keeps changing depending on the status of your body. There is also a way to get ones "fitness age". It's a good thing if it is less than one's actual age. Or consider the number of new tones that have been added to make messages and notifications standout. These customizations add to the finesse of the watch, bringing it closer to Apple and Samsung.
There is a sizeable crowd that wants a smartwatch which works well with iOS as well as Android and Garmin makes those very watches. These are capable devices that can hold its own in the midst of Apple, Samsung and Fitbit. If you are looking for a platform agnostic and feature-packed smartwatch, Garmin Venu 2 Plus delivers.
At a glance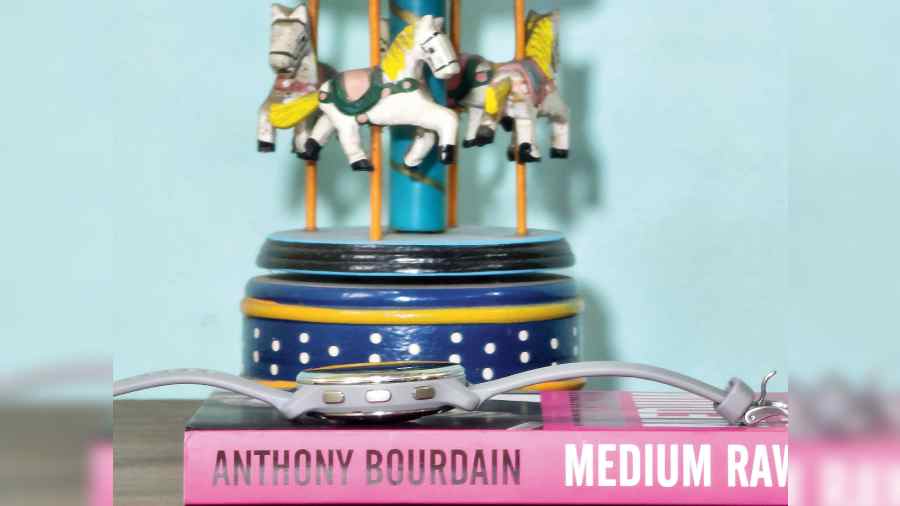 The middle button wakes up the voice assistant
Device: Garmin Venu 2 Plus (43mm)
Price: Rs 46,990
High notes
• Platform agnostic
• Excellent battery life
• Fitness metrics are perfect
• Good quality microphone and speaker on the watch
• 5ATM water rating