Bengali kitchens are perhaps at their most creative during summer — you'll find the most disparate influences and unlikely pairings that can unlock a wave of flavour and umami. During summers, Bengali cookery aspires toward palatability, so even though you'll spot some big flavours, most home-cooked dishes are designed to be easily digestible and are usually packed with nutritious elements.
Not to mention, you can also find a way to include mangoes in almost everything, from meat curries to ilish preparations. Here's a handy guide to the most refreshing Bengali summer dishes:
'Panta bhat'
A summer staple in many Bengali households, the panta bhat is versatile and hearty. Soak the cooked rice (preferably overnight) and serve it cold with onions, green chillies, a bhaja or mashed potatoes. Don't forget the hearty drizzle of mustard oil, and if possible — ilish! For that matter, any crispy fried fish will do the trick.
'Enchorer dalna'
The tender and juicy jackfruit or echor is often considered the best vegan substitute for meat owing to its soft, fibrous texture. The echorer dalna is a terrific summer curry made with an unripe jackfruit and potatoes. Though dressing the vegetable may take a while, its flavour makes up for it! You can even add a smattering of shrimp if you fancy. This Bong Eats recipe can help you make an echorer dalna from scratch.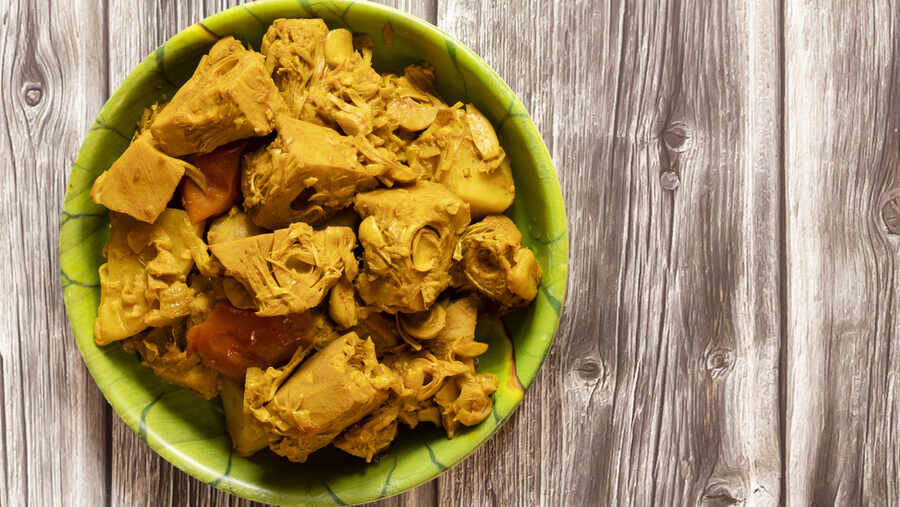 'Jhinge-Kumro paturi'
This summery curry is breathy, aromatic and packed with healthy nutrients. Jhinge or ridge gourd is rich in iron while pumpkin is a potent antioxidant. This flavourful curry involves quick marination of the veggies in a fine paste of black and yellow mustard, green chillies, with a pinch of salt and turmeric and some grated coconut. It is then slow-cooked to perfection and topped with a dollop of grated coconut, slit green chillies, some mustard oil —- that's one jhinge recipe ready to win your heart.
'Aamer tok dal'
The tok dal is the one summer staple we can't get enough of. It balances multiple flavours at once and also doubles up as a palate cleanser. Often known as aam dal, this delicious number is usually made with red lentils or masoor. The tangy mangoes and the bite of the chillies cut through the sweetness and bring out different notes. If you want something a bit unique, explore this raw mango dal fry recipe which uses tadka!
'Shukto'
This Bengali staple made with bitters usually features data or moringa tree pods. Though the shukto may have been the bane of your childhood, chances are you'll appreciate its nuanced flavour profile now, especially if your palate enjoys big flavours. Loads of summer veggies, a hearty amount of bori (dried lentil nuggets) and mustard paste makes this veggie medley a winner.
'Neem-begun bhaja'
Neem-begun can be cooked with just a little oil and also boosts the immune system. If you're not a fan of the milky shukto and would prefer a punchier appetiser, some well-seasoned neem-begun should be right up your alley. Serve it with warm rice and a light drizzle of mustard oil.
'Sojne dantar torkari'
Sojne danta or drumsticks are moringa pods that have held a special place in Bengali cookery. This curry is a great way to consume more veggies since it's essentially a mixed veg or panchmishali torkari cooked with bay leaves, red dried chilli and jeera. We'll refer you to another Bong Eats video which breaks down the perfect way to cook this summer staple.
'Kachki/mourala macher tok'
This Bengali fish chutney can be cooked with any fish (yes ilish and katla included!). It's traditionally made with kachki and mourala, and green mango. The sweetness and the tanginess cut through the piscine aroma of the sweetwater fish. Cooked with panchforon and dry red chilli spice, the fish is marinated in salt and turmeric, before it is fried. This recipe also uses tamarind pulp, although you can opt for a store-bought tamarind condiment to save time. Find a recipe below.
'Kancha aam diye mangsho'
Chicken, mutton, beef, pork, lamb — you can cook the meat of your choice with unripe mango, on the days when the heart yearns for something hearty but not-too-familiar. The trick to acing this good ol' recipe is adding grated raw mango during the koshano stage, i.e. the braising period. If you don't want to go for a simple curry, check out Donal Skehan's delightful recipe for a mango and meat salad.
'Aamer ambol'
Aamer ambol is a light, runny chutney, famed for its balanced savoury and syrupy notes. They're made with unripe mangoes, especially fragrant, green varieties that can offer a more defined tartness. You can also make this with aamra and unripe tamarind. Remember to serve this one cold. The Aamer ambol keeps well in the fridge for many days. Find a recipe below.