The first week of March was spent by most in pure denial. Denial of the steadily rising temperatures in Kolkata that we know will soon turn into relentless heat. Now that outdoor sports and games are going to be scheduled strictly for early mornings and late evenings, here are a few indoor games — from old-school classics to more recent ones — easily available online that will keep you busy through the summer evenings spent indoors.
5 Second Rule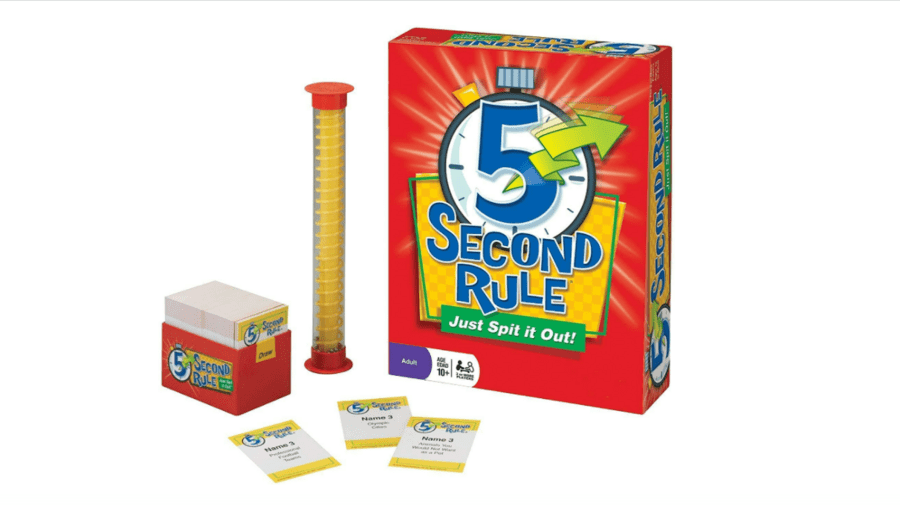 Popularly played on The Ellen DeGeneres Show, this game will have you in splits by the end of the first round. In a twisted take on traditional card games, players will have to race against the clock to come up with the funniest responses to question like "name animals you don't want as a pet". With only five seconds to name three things that fit the category, it's not as easy as it sounds.
The included five-second timer adds an extra layer of fun (and pressure!) as the game warms up. With 576 questions on 288 cards, there's plenty of replay value in 5 Second Rule. Prove your trivia mastery once and for all.
Find it here.
Price: Rs 664
The classic Jenga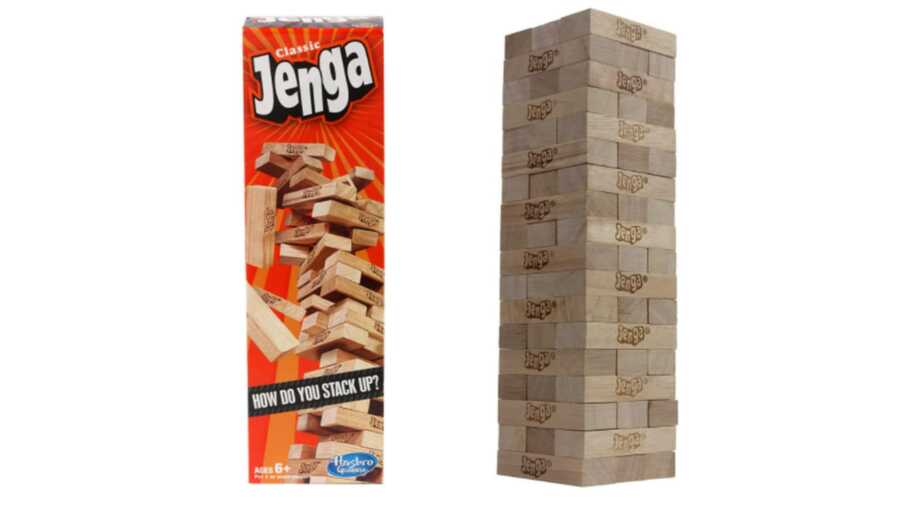 Jenga is an all-time classic that families have loved for generations. For the uninitiated, this fun game has 54 precision crafted hardwood blocks and players take turns to carefully remove a block at a time from the stack and place it on top.
It seems like a seemingly simple game. But, here's the catch — one slightly disbalanced block, or a tiny wobble, and the whole tower will come tumbling down. Jenga is great fun for all ages, and can be played with two or more players. So whether you're spending quality time with family or looking for a one-on-one challenge, Jenga fits right in.
Find it here.
Price: Rs 649
30 Seconds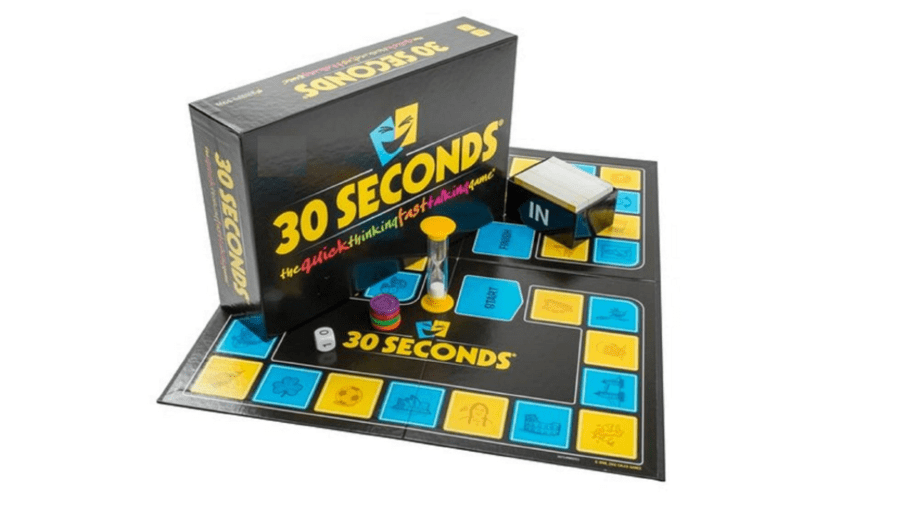 30 Seconds is a game of creative thinking and quick responses. With topics ranging from celebrities to TV shows, this multiplayer board game is perfect for any entertainment lover. The 240 cards are filled with names and topics that will be familiar to most people, so anyone can join the fun.
For anyone who has played Guess Who? or Taboo, this format is familiar. You have to get your fellow players to guess the name on your card, without actually mentioning it, in under 30 seconds. Just try keeping the noise down, this game can get very competitive.
Find it here.
Price: Rs 699
Wingspan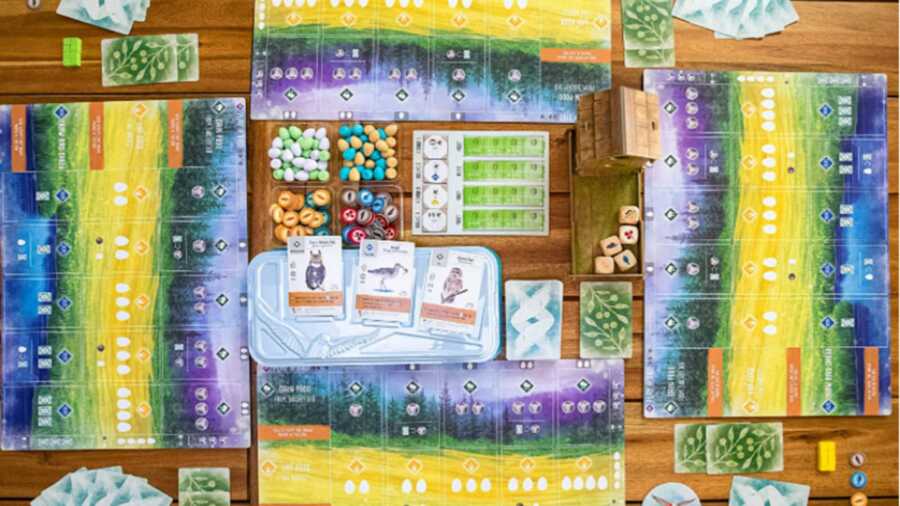 This new card game is taking the avian and human world by storm. This educational experience is perfect for animal enthusiasts of all ages. With beautiful artwork and simple yet strategic gameplay, this is a game you'll want to flock to again and again.
Though expensive, this game has won people over with its attention to detail and beautiful design. According to the makers, if you like Terraforming Mars and Gizmos, Wingspan will definitely grab your attention. Whether you're a newbie or a seasoned player, the new bird cards and guides help teach you how to play by taking you through the first four turns of the first round. And if things get a little too competitive, never fear: these helpful cards can be shuffled into the deck for use in non-learning games of Wingspan.
Find it here.
Price: Rs 7,999
The quintessential Scrabble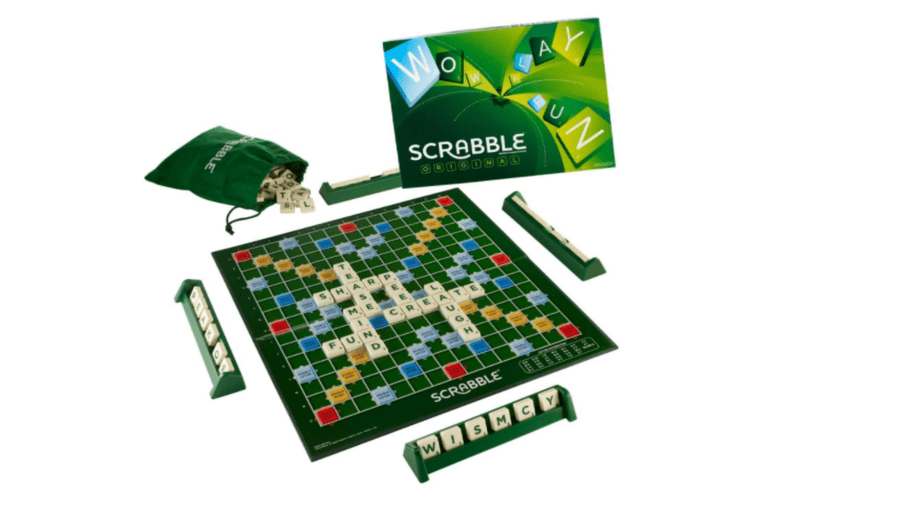 Any list of indoor games is incomplete without Scrabble. A game that has been around for longer than most of us have, this word puzzle is the ultimate addition to your lazy Friday evenings.
Players take turns making words using letters from their seven-letter tiles, with the goal of getting the highest score possible. With bonus points available for using premium squares on the board, there's always something at stake in a game. Beware, Scrabble is quite addictive.
Find it here.
Price: Rs 635
Hopscotch play mat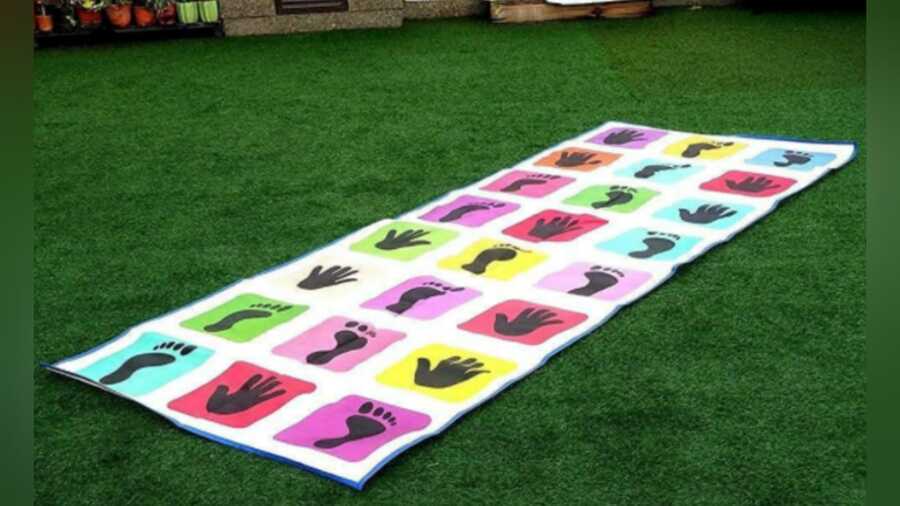 Very similar to Twister when it comes to game rules, this is an all-season favourite. Eco printed with HD colour spray that doesn't fade, this game mat is waterproof and easy to clean, making it a perfect choice for families with little ones.
With mix-and-match hand and foot boxes, the Hopscotch Game Mat Board can be tailored to any age group, ensuring hours of enjoyable playtime.
Find it here.
Price:Rs 399
String Hockey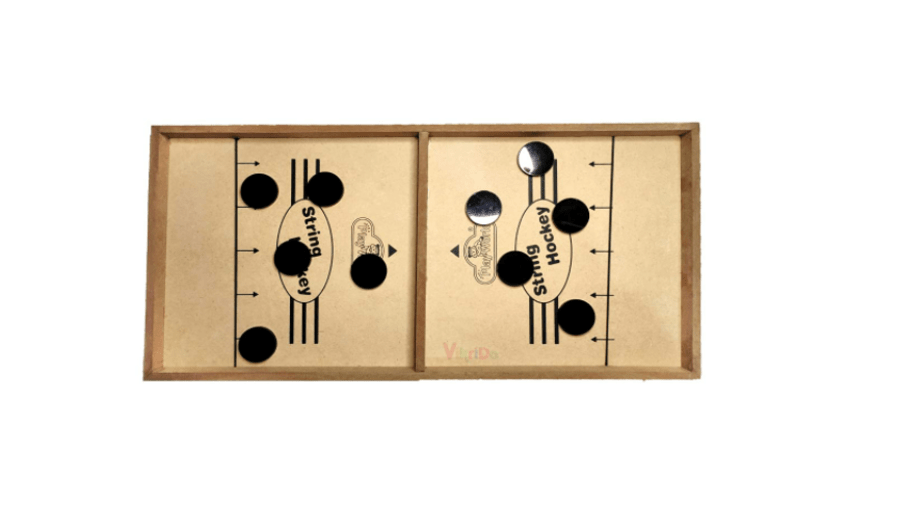 This is an exciting hockey game that doesn't require a stick, ice, or air!
With all the joys of air hockey but far more portable, it's perfect for taking a break from the screen and initiating a strategic battle. Just a board with 10 coins and an elastic band, and you're ready to play. The fast-paced action and getting the aim just right with a sling puck is a test of hand-eye coordination and will help strengthen the fine motor skills of the young'uns.
Find it here.
Price: Rs 579 and upwards
The much-loved mini (or not) Foosball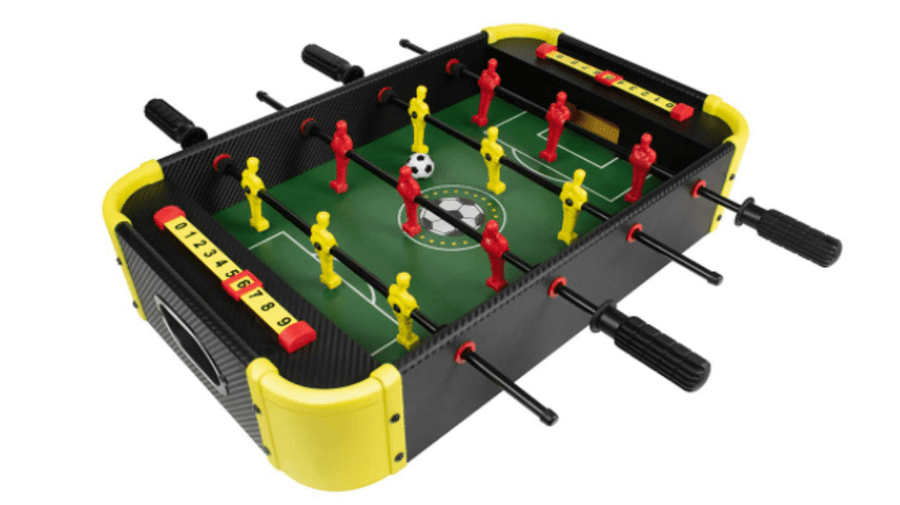 Take a page out of Joey and Chandler's book and spend your evenings playing Foosball. The classic foosball table is available in various sizes, meaning that this familiar and much-loved game can take up as much or as little of your living room as you'd prefer.
With four rows of players and 360-degree rotation capabilities, bringing the soccer field home has never been more promising. The table itself is portable and easy to assemble.
Find it here.
Price: Rs 1,799 and upwards