Milan Subway, my friend, is an institution in Mumbai right up there with the beloved vada pav and those black-and-yellow taxiwallahs confidently saying "nahin jayega". The subway is more reliable than any Twitter account reporting the Mumbai weather. When you hear the comforting news of 'Milan Subway flooded again', you know deep down, "aah… the monsoon is here." Honestly, I am amazed Subway actually hasn't opened an outlet there yet. I mean, think about it: traffic, rain, and a metaphor taken to such absurd levels — it's a match made in monsoon heaven.
Now, picture this: It was my birthday on June 8, and I've been told that my birth in Mumbai was marked by thunderstorms and lightning. Talk about being a true-blue Mumbai kid, more so than any Bollywood flick could ever make you believe. You see, June 8 has always been the date around when the monsoon pays its annual visit, almost like a reminder that too much heat is not good for a guy like me who's long past his teenage prime. But guess what? This year, the monsoon of Mumbai decided to play truant and ditched my birthday party, leaving us all with an El Nino-like feeling.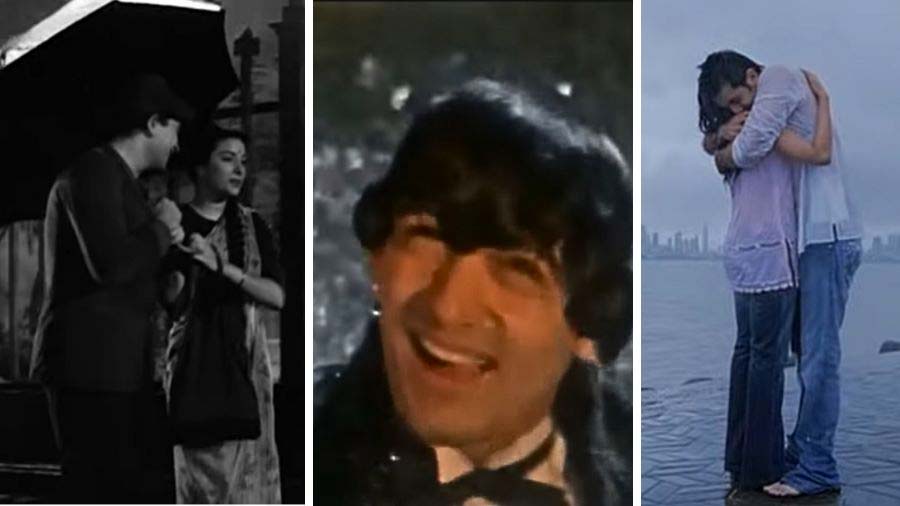 Bollywood has constantly romanticised Mumbai rains
Over the years, the Mumbai monsoon has played an interesting role in my life. I've had my fair share of disasters, like the time unseasonal rains in October ruined my passport, forcing me to scramble like a madman to get an Istanbul visa just before an office off-site visit. Then there was that kiss I shared with my (now ex) girlfriend just in the awning of a side door at NCPA, right in the pouring rain, like a page straight out of a Mills & Boon novel. But one of the biggest hassles of all time has been forgetting the blasted umbrella somewhere because it was not raining when you left. And now you're left dreading going back home, drenched, to a mother who will judge you mercilessly for forgetting an umbrella, as if it were a Tupperware tiffin box.
Bollywood, of course, has romanced the Mumbai rains with esoteric numbers like Tip tip baarish shuru ho gayi showing a pre-Satyamev Jayate Aamir Khan gallivanting in the rain before he became a caricature of himself. And who can forget that condom ad crooning, Pyaar hua ikraar hua hai, leading to many entertaining and awkward moments, especially in Marwari families.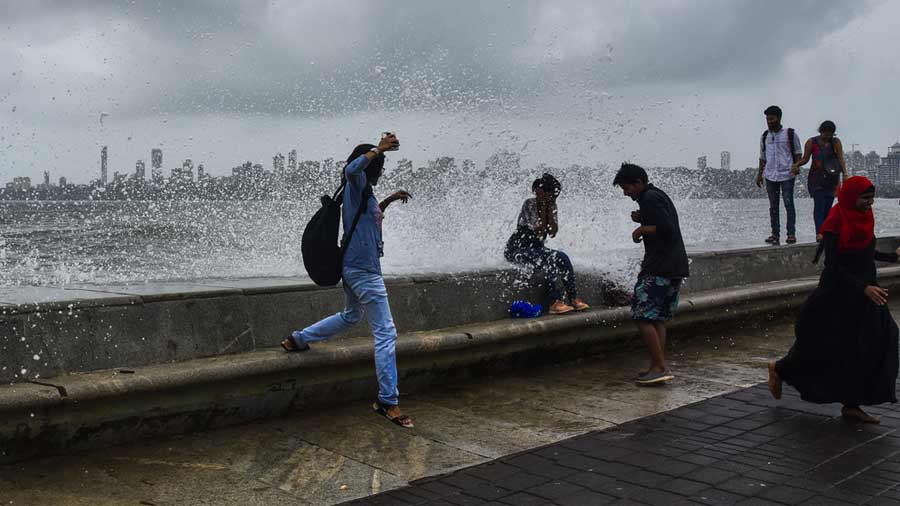 Sitting at Marine Drive with a partner or friends is an essential activity on the Mumbai monsoon to-do list
Now, let's talk about 2020 — a year that took a dangerous turn with the Covid lockdown followed by Cyclone Nisarga, that had a coconut tree right next to our house doing a 360-degree appraisal. But perhaps, if one were to do a 360-degree appraisal of Mumbai in the rains, nothing can be better than good ol' Marine Drive. Back when we were school and college kids, we would dance and dodge the crashing waves, as if they were determined to deposit seawater on the other side of the road, slowly corroding what could arguably be the most expensive stretch of road estate in the entire country. Whether you stayed at the Natraj Hotel turned InterContinental or the Oberoi turned Hilton turned Trident, one thing remains constant — it will always be the place to be, with or without (now ex, I am at pains to clarify) girlfriend.
I was born in the heart of a Mumbai storm, and perhaps both the Mumbai city and my life have continued to live up to that metaphor. But as the spirit of the Maharashtra government seems to be disintegrating along with the roads and bridges expected to deteriorate during the monsoon, one can only hope that the spirit of the Mumbaikar will remain… even if the spirit of the Mumbai local train seems to be on another track.
The author, Vikram Poddar, is a Marwari investment banker turned corporate comedian. The views expressed in this article are his own and do not necessarily reflect the views of the website.