The Chowman chain of restaurants has been synonymous with all things Chinese since its inception. Every year the restaurant invites successful faces from the city for a fun meal to celebrate the Chinese New Year. Due to the surge in Covid-19 cases, however, this year the celebrations are a little different.
Instead of a massive feast at the restaurant, a gourmet feast menu has been curated especially for the occasion and then delivered to the Chowan friends across the city.
The telegraph tried menu and spoke to a bunch of people who sampled it as well.
"Chinese New Year is one of the most significant events for me. We celebrate this day every year, but following the despair that we have been through with this pandemic restraint, we decided to go ahead in the new normal way. We skipped the celebrations and instead curated a menu with my team of chefs for a few of my close friends. This year, being that of the tiger, it was important for us to celebrate its strength and passion hoping for a good start to this brand new year," said Debaditya Chaudhary, MD, Chowman.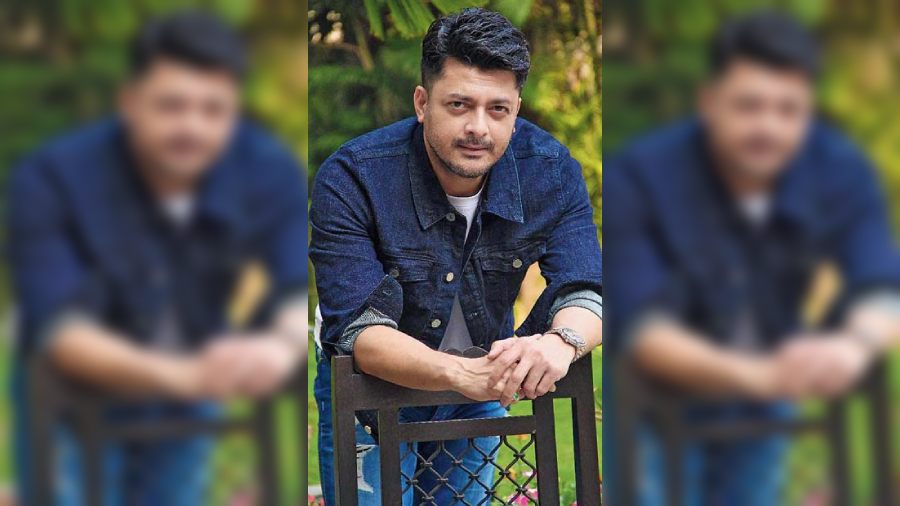 Jisshu Sengupta
"Oh we loved the food. In fact I am fascinated to know that this was the Year of the Tiger. After the difficult times that we continue facing with the pandemic, a bit of a relaxation and a good feast is something that brings a change to the monotony. Though I am not of the tiger zodiac, I believe that there always is a tiger in us which is the epitome of strength. Chowman is always my favourite and I am glad that they got to celebrate this Chinese New Year despite the pandemic. Wishing everyone a very Happy Chinese New Year."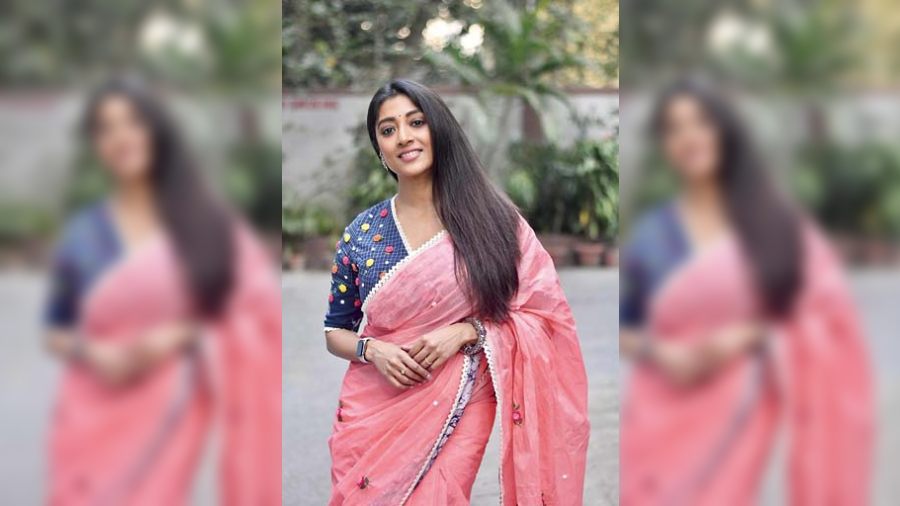 Paoli Dam
"I had a great time with my family over this scrumptious meal. The food was excellent and I loved their Crumbed Fried Fish. I wish to thank everyone from the Chowman Team and especially Debaditya and his team of chefs for making my Chinese New Year! This year being the Year of the Tiger is synonymous to a time of altering good, great luck, good news and wish fulfilment. I think it's high time that we need to hold onto something to look forward to a better year and Year of the Tiger sounds very positive after such despair. Wishing everyone's dream turn into reality."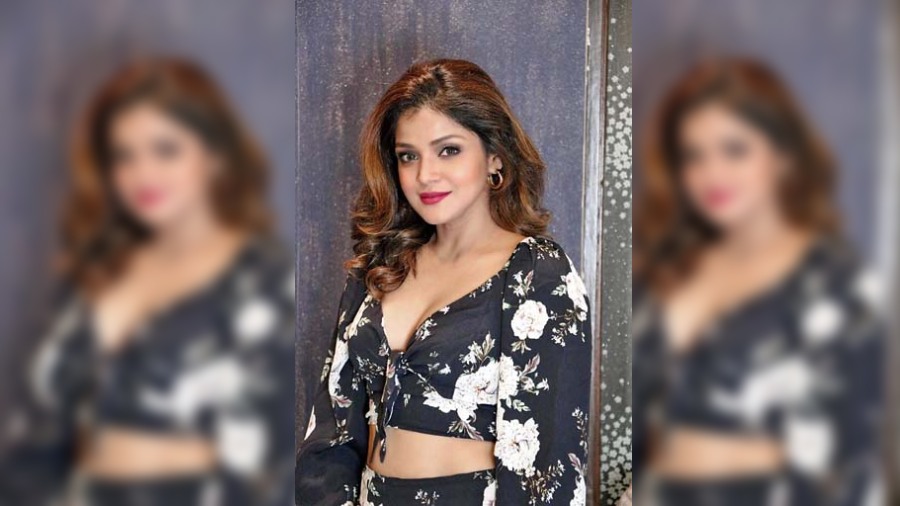 Arunima Ghosh
"I always look forward to Chowman's Chinese New Year and make sure not to miss it! Deba always surprises me with new items every New Year and I am super happy that he included my all time favourite dish from Chowman, that's Kung Pao Chicken. Thank you once again for making me a part of this celebration. Wishing everyone all happiness and good health in this Year of Tiger! Tiger is known for its power and an attitude to achieve the best. I think Debaditya has all the qualities of a tiger and I wish him all success in life."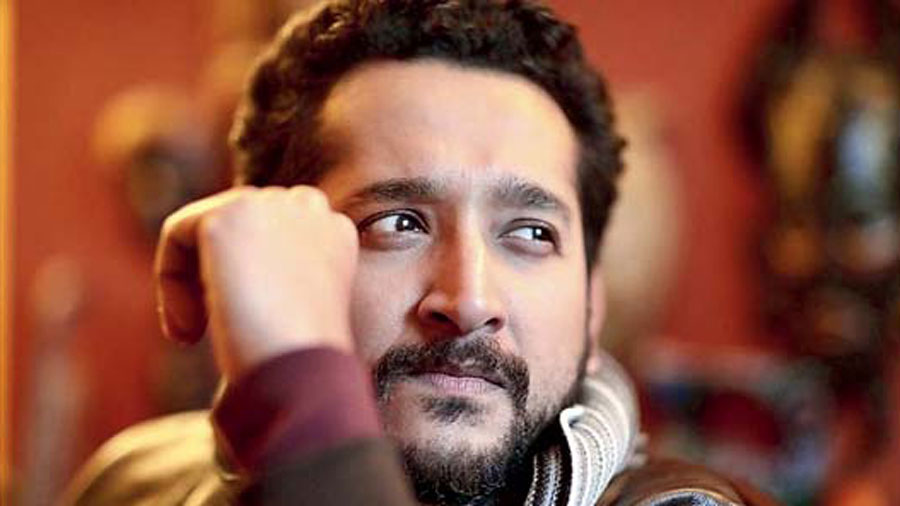 Parambrata Chatterjee
"Very meticulously done! I am very much impressed by how Chowman has succeeded once again in celebrating its Chinese New Year. What makes Chowman so close to my heart is that Chowman has brought a bend to the barrier of Indo-Chinese popularised in Kolkata and literally reinvented Chinese cuisine without much appropriation. For my Chinese urge, Chowman is one true place that I reach out to, but this time I specifically loved their Prawn Har Gau. This feast comes as a big surprise for me. Truly enjoyed all the dishes with my homies. This year has truly been topsy-turvy and something like this was needed to break the tedium. Iwish all the very best and luck this Chinese New Year."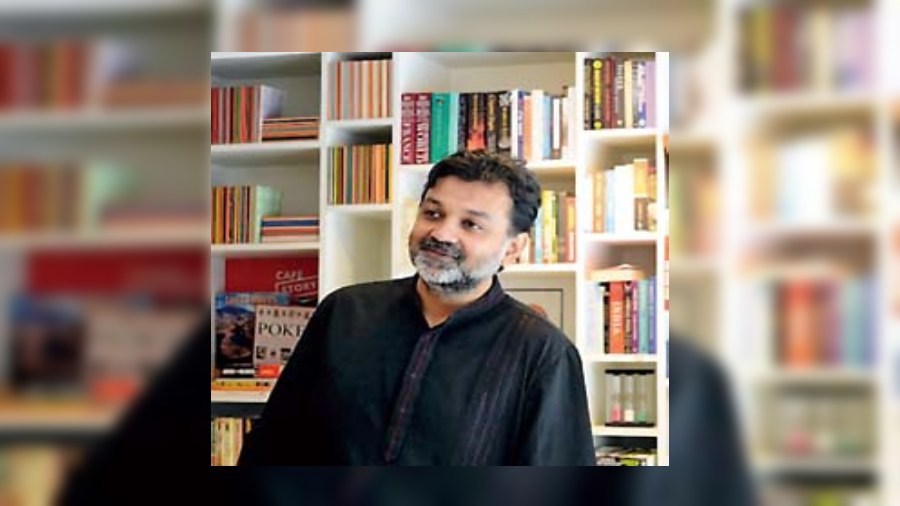 Srijit Mukherji
"I had an amazing time altogether. The food was excellent and I absolutely loved the Crab Meat in Black Bean Sauce. Usually, working in the industry hardly gives us the time to keep experimenting with food. But the plethora of dishes made me happy. Food always makes me happy and as long as it's from Chowman, I keep looking forward to it. Chinese New Year is not something that is celebrated much in here, but to be able to enjoy it sitting back at home with my family is truly special. Thank you for this great feast! Hope this Year of Tiger brings good health and prosperity. Looking forward to celebrate it together in the coming year."
The Telegraph PICKS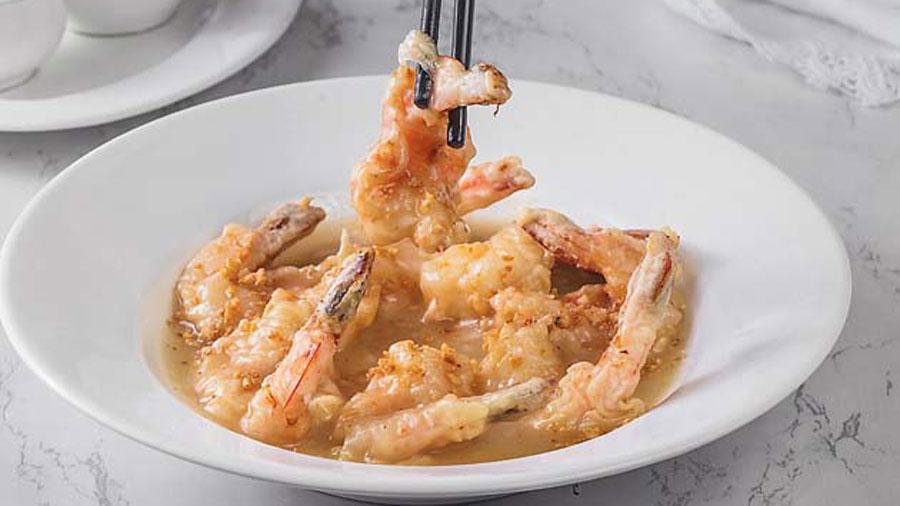 Butter Garlic Prawn: The crunchy coating of tender prawns with the perfect blend of butter and garlic makes this dish apt for a Chinese Festival. @Rs 420-plus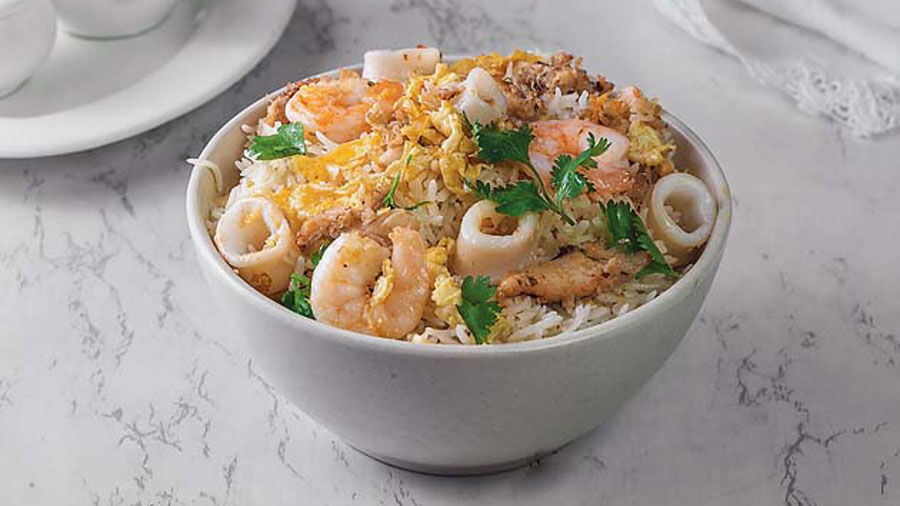 Seafood Fried Rice: Comprising prawn, egg and chicken, the Seafood Fried Rice is synonymous with a Chinese festival. Moreover for the Chinese, shrimp is a symbol of fortune and good luck. @Rs 270-plus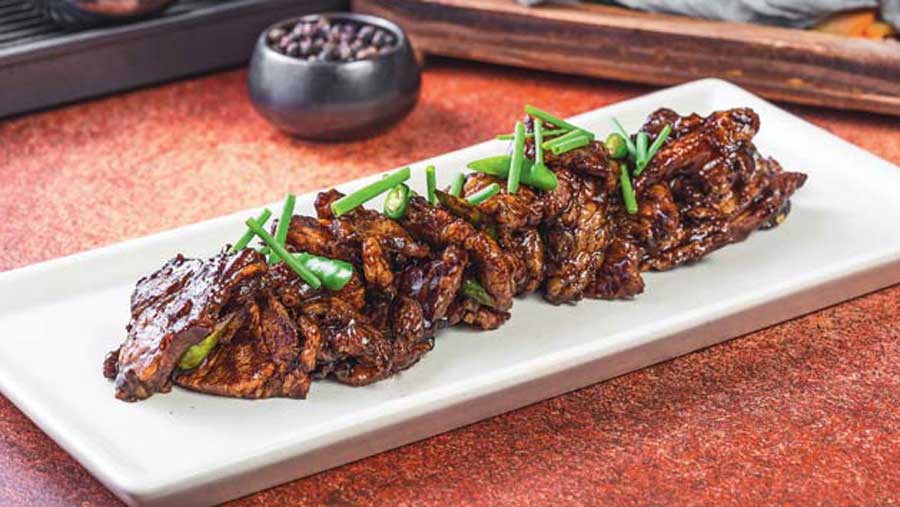 Chilli Soya Pork: One of their signature dishes, the Chilli Soya Pork, although common, speaks of the richness of flavours with the perfect blend of spices and sweetness to it. @Rs 310-plus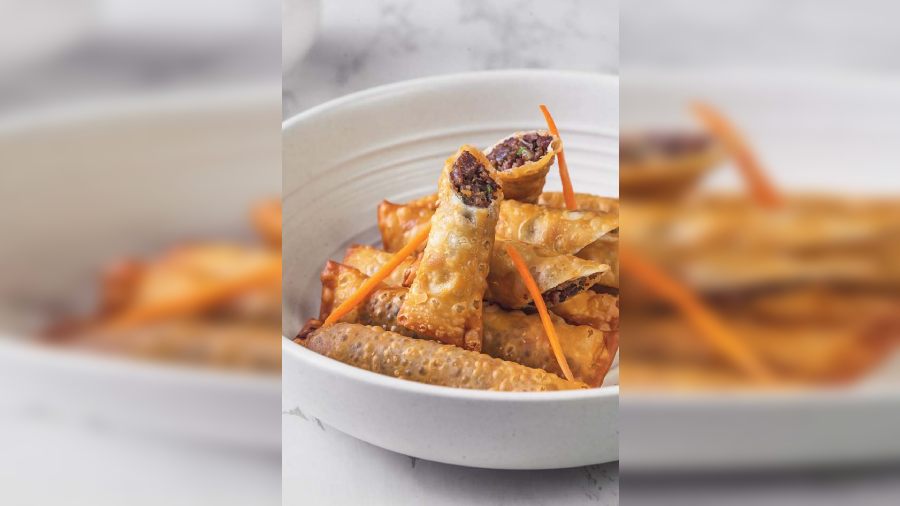 Lamb Rolls: This is a significant dish that represents abundance due to the filling of tender and chewy flesh of lamb. Chowman's Hunan Lamb Rolls is in sync with the vibrant colours and spices of the Hunan style of preparation. It is a special dish and not a part of the regular menu.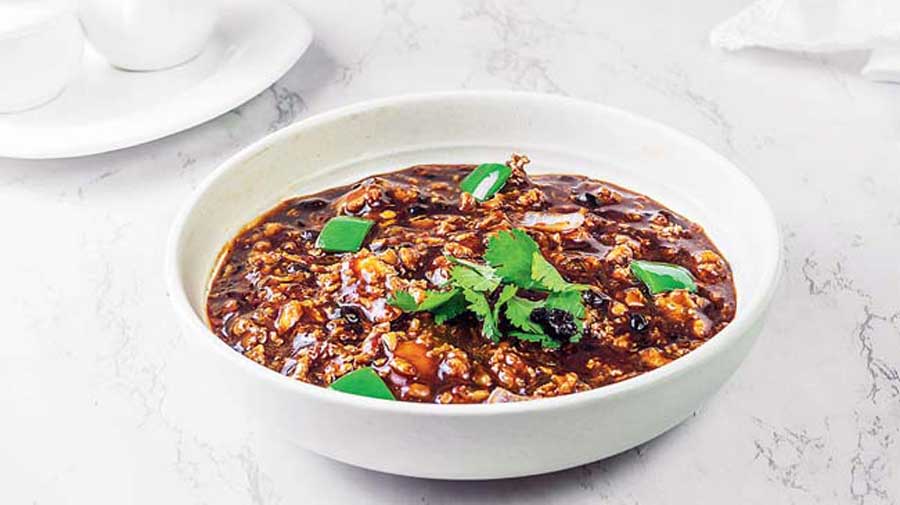 Crab Meat in Black Bean Sauce: Amazing aromatic blend of fresh crab in black bean sauce is quite a common dish in Chinese culture and has found popularity during family feasts. @Rs 435-plus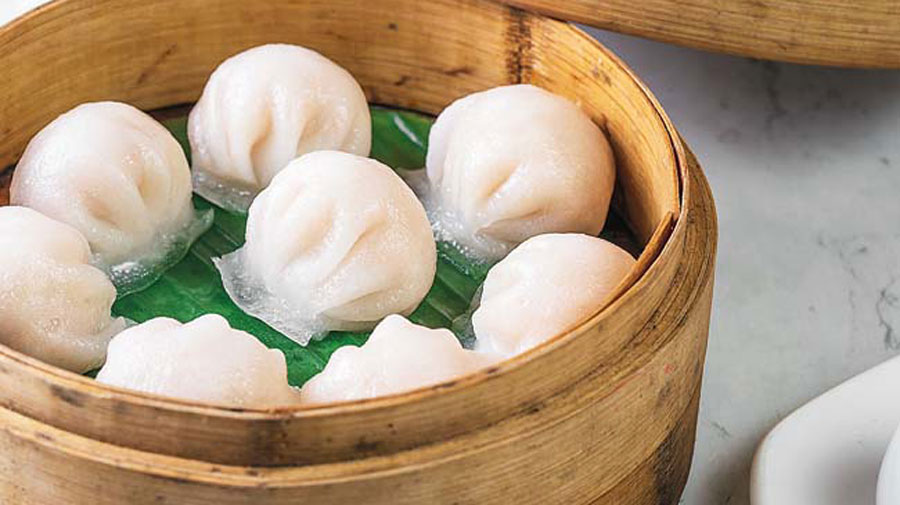 Prawn Har Gau: Any Chinese festival is incomplete without a dumpling, and Prawn Har Gau with its stuffing is just right for welcoming the New Year with bounty and prosperity. @Rs 410-plus