1. Chelo Kebab & Chicken a la Kiev at Trincas
Almost every eatery on Park Street features these two iconic dishes on the menu. It is said that Peter Cat, Mocambo and the clubs especially champion these, and I must admit they do a damn good job. Yet, I've always preferred the versions served at Trincas (better known for their live music). For starters, the Trincas Chelo Kebab tastes meatier and juicier to me; its subtle marinade makes it closer to the OG Iranian ideal. The Chicken a la Kiev also has the most consistent and optimal breadcrumb-to-chicken-fillet ratio, which gives it that perfect crunchy-yet-tender chicken bite. Lastly, I think the butter plays an important factor in both dishes; Trincas is more generous with it or the butter is just better. Somehow there's a heart-warming quality to how they make these dishes at Trincas, making them winners in my book.
2. Chicken Liver at New Aliah Hotel
Even some of the best-trained chefs find it hard to cook whole chicken liver as they're so delicate, but at Aliah, on Bentinck Street, they're always perfectly done. Creamy, melt in your mouth with that ever-so-slightly blushing pink centre, these gems are best wolfed down with a piping hot and flaky-buttery paratha (also my favourite paratha in town).
Click here to browse through New Aliah Hotel's entire menu. 
3. Kachki and Kajoli at Kasturi
The name Kasturi is synonymous with the dish Kochupata diye Chingri. And, chances are you're going to follow that up with some Paturi, Shorshe Ilish, Malai Chingri and, if you have the real estate in your belly, Kosha Mangsho. It's the standard ordering procedure that catapulted this once humble New Market Pice Hotel – a favourite amongst travelling Bangladeshis – into a chain of affordable and delicious eateries across the city. That said, I rarely order any of the above.
My go-to at Kasturi (at 7A, Mustaque Ahmed Street, in the New Market Area), has always been the "choto maach", and at the apex of their small fish preps, sit the Kajoli Jhol and Kachki Maacher Chorchori. Why do I like them more? To begin with, they're almost homely in style, not heavy and overbearing. The lighter hand with tel and moshla ensures that the freshness of the choto maach shines. Also, both dishes incorporate veggies in a great way. The Chorchori is made by adding lots of julienned capsicum that does a great job of bridging the Kaacha Lonka heat of the dish. The Kajoli on the other hand is paired beautifully with jhinge, the green gourd perfectly complimenting the sweetness of the small and delicate fish. Lastly, since these dishes are so much lighter, you never feel bad about going for seconds, quite often thirds and fourths.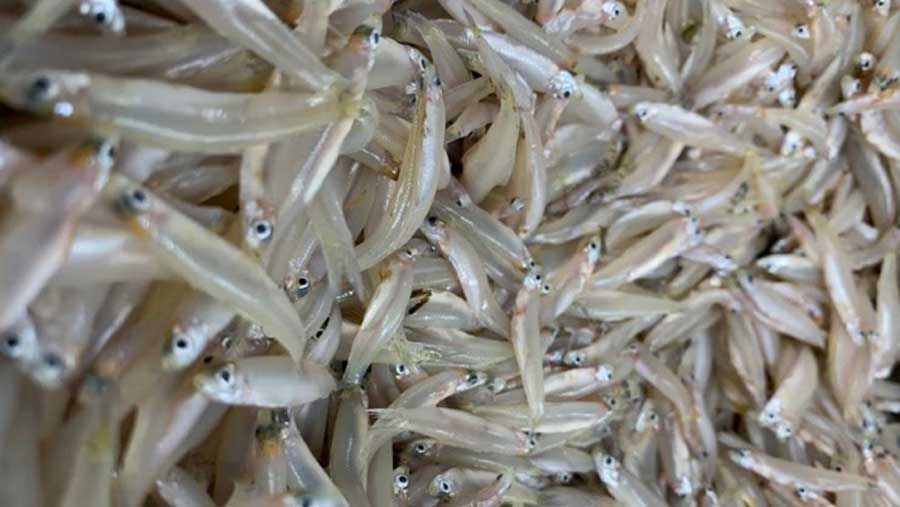 Shopping for Kachki Maach at the local market
4. Chicken Bharta at India Restaurant
While most people head to this Kidderpore institution for the Biryani and Galawati Kebabs, my favourite dish here is Chicken Bharta. It is better known as a Dhaba dish (from a Jai Hind or Azad Hind), as opposed to a Mughlai Dish, though I suspect that the roots of the prep come from Mughlai lineage. I like the Bharta at India Restaurant as it packs all the flavour and soul of a delicious Bharta without all the heartburn-inducing powdered spices and tadka that the dhabas add to the dish. Also, I like that the chicken is chopped vs shredded thus allowing for a far meatier experience with every mouthful.
5. Tomato Bread at Kookie Jar
This is best described as: loaf of bread meets childhood pizza. You know, the kind where chilli flakes, oregano, capsicum, tomato puree and Amul cheese magically came together as the most delicious birthday party in your mouth. Have it toasted with a light drizzle of EVOO (extra-virgin olive oil). Top it with cheese and garlic butter and you have a next-level Garlic Bread. Use it as the foundation of a brilliant Meatball Sub or Eggplant Parmesan Sandwich. Or make it the star of your cheese and bread platter.
6. Hungry Tide in Hindustan Park
These guys were a lockdown discovery of sorts for me. I know they're popular. I know they have multiple outlets. And yet, I think they're a hidden gem because they have the potential to be so much bigger than just that local neighbourhood place you go to. Their club sandwiches (my favourite is the bacon, ham & spicy chicken mayo) are easily the best in town and definitely better than any of the clubs. Their Pork Diffried Rice and Chilli Pork ensure that I haven't had to go to Tangra in ages, or even a Bar-B-Q or Jimmy's Kitchen. And if you don't want to go the junk route and would rather eat light, order the Mixed Gravy Chow – a hearty yet extremely light stir-fry that comes over a bed of egg noodles. All in all, give them a chance and you'll slowly realise they don't just make good munchies. They make the best munchies.
7. The Singapore Sling at Ping's Cafe Orient
They're known for many things at Ping's Cafe Orient. The Cream Cheese Dumplings. The Pork Bao. The XO Prawns. And of course, their innovative cocktails all crafted and perfected at the award-winning sister operations in Delhi – PCO and PDA. But my favourite drink at this Middleton Row eatery is the Singapore Sling. It's straight and simple like their menu says. They use fresh juice. Good gin. The Grenadine tastes house-made. And miraculously they always have a secret stash of Benedectine (almost impossible to find in the city) hidden away in some corner of their bar. Simply put, it's as authentic and refreshing as the OG at the Raffles.
8. The Mustard at Olypub
You read it correctly. This Park Street landmark is not my favourite watering hole/ dive bar in town. I find that the college kids can get a little noisy and unruly at times. The wait staff tend to be quite lazy (especially if you're not a regular). But it really helps that the space is large, so they almost always have a table. The drinks are cheap and now they even stash some drinkable scotch. Add to that, I really like the patties, cocktail sausages, Chicken Kiev and Chateaubriand. But it's all incomplete without the meanest of mustards in town. Equal part Kasundi and English mustard in terms of texture, it's got the perfect amount of graininess. It starts with just the right amount of twang, and finishes with the most delicious bite and subtly bitter notes. Let's not forget about the old school infirmary-styled bottles that come with matching (and what I think are) marrow spoons.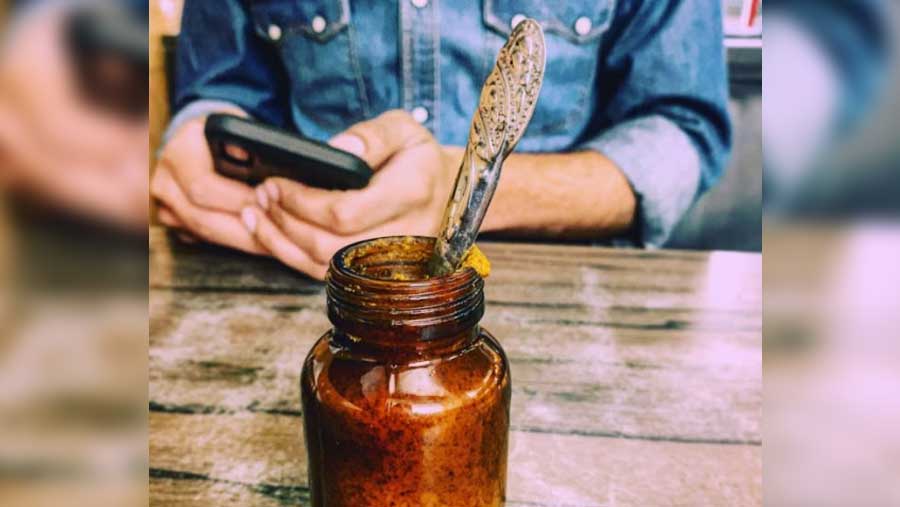 Equal part Kasundi and English mustard in terms of texture, the Olypub mustard is just the perfect kind of grainy.
Auroni Mookerjee is executive chef & general manager at Sienna Store & Cafe. He is Bengali by blood, Dilli-ite at heart, chef by day, food writer by dinner.