Stepping into Braganza's is almost like stepping into a Narnian world – there's magic everywhere. Here, the magic lies in the tinkling of the ivories, in the soulfulness of the double bass and in the fleet-footed tunes of the violin, the guitar and the ever-so-quirky ukulele. As you leave the hustle and bustle of the city behind the glass doors, you're greeted with an almost Utopian serenity, punctured only by melody.
What started out as a small-scale enterprise, born in a simple garage on Marquis Street, is now a flourishing business with a versatile showroom, a vintage workshop and a vibrant online presence.
From traditionalists to millennials: Each Braganza generation takes it a note higher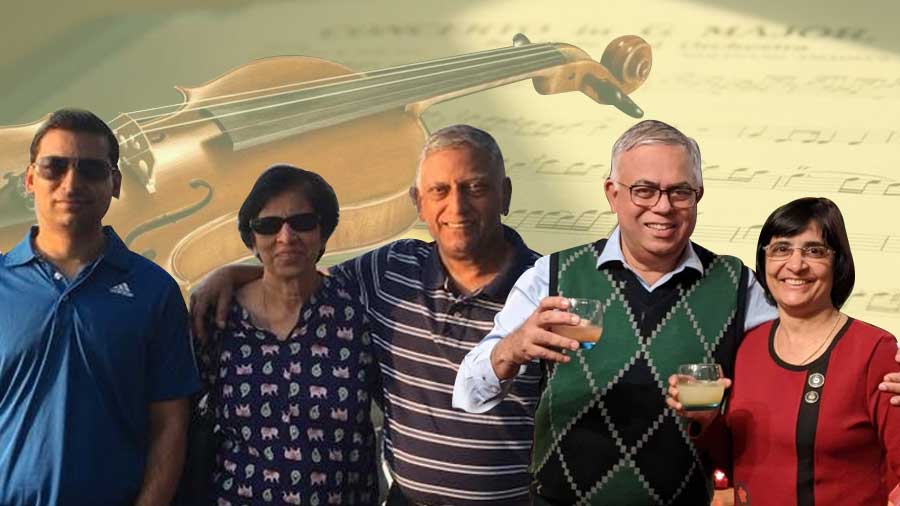 The Braganzas (left to right) - Nigel, Goretti, Dicky, Tony and Winnie
Collage by: Tiyasa Das
This Goan music store was set up in 1945 by the brothers Francis and Thomas Braganza. Old pianos and violins from the World War II era were refurbished and rented out to music enthusiasts across the city. Thomas, who specialised in producing percussion instruments that were a rare find in those days, looked after the technical operations of the business. Francis and his delightful charisma handled all things marketing, ensuring the Braganza name was synonymous with music in Kolkata.
The second generation of Braganza's, Tony and Dicky Braganza, introduced True Tone, Braganza's very own music brand. It specialised in producing string instruments such as electric and bass guitars, violins, mandarins and ukuleles. It manufactured instruments that were customised to meet every minuscule need of Kolkata's budding musicians. True Tone revolutionised the business by boosting sales immediately. 
Armed with a professional degree and three years of experience in sound production, Nigel, (Francis's grandson) joined the business in 2010 and kick-started the new store – 'Braganza's' – located just off Park Street, in the heart of the city. The snazzy showroom allows Braganza's to show off the look, feel and sound of their instruments every time a customer enters their magical world. "Our customers want to be able to browse through the instruments available, test out the sound and make an informed choice. So that's what we give them, we provide them with an experience while making a purchase!" said Nigel. 
'Everything Musical' – from the first octave to the third
The initial Braganza duo, Francis and Thomas, adopted the slogan 'Everything Musical' and it's been followed religiously ever since. The music store deals with anything and everything related to music. From selling, repairing and renting musical instruments to stocking up on rare music books and musical accessories, the store has it all. "The founders chose the phrase 'Everything Musical' as it summed up the fact that Braganza's can assist you in all spheres of music!" said Dicky, Francis's son and Nigel's father.
"With the development in technology, a number of new-age music accessories are available in the market today. We try to be the first ones to stock it so it's easily available for our customers," said Nigel. In addition to its in-house brand, the music store sports a whole range of instruments from brands all over the world. Fender, Hertz, PRS Guitars and Granada are a couple of the brands available. 
A unique option that Braganza's offers is renting pianos, drum kits and violins on a contractual basis, by day or month. "We encourage young learners to rent our violins while learning the instrument, instead of buying new violins as they grow up. Once they've learnt how to play and require a full-size violin, they can return the rented one and invest in a new violin," explained Nigel. Violins, of all sizes from baby violins to full-size violins, can be rented from the store on a monthly basis. 
The store has three grand pianos, a B. Steiner, an M.F. Rachal and a Boston, set aside for musicians to rent out by the day. "Many famous musicians have rented our pianos when they tour in Kolkata. A. R. Rahman hired our B. Steiner grand piano for the last show he did in the city. Satyajit Ray rented a piano from us all those years ago and his family continues to rent it even today," said Nigel, beaming with pride.
Braganza's: An ode to music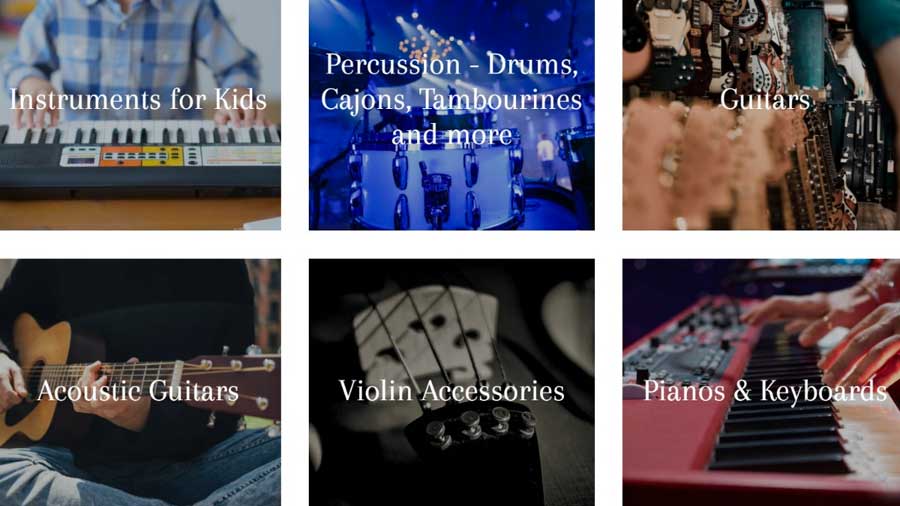 Credit: https://www.braganzamusicals.com
Braganza's is a company set up for musicians, by musicians. Francis was a fantastic drummer while Thomas was a wizard with both the saxophone and the clarinet. The in-bred musical talent was inherited by every generation, Tony plays the drums, Dicky, the violin and Nigel, the guitar. 
The inspiration behind the company was the family's love for music, their intention was to spread the warmth, comfort and joy that music stirred in them to every nook and cranny of the city. "Back in the day, the store was the common meeting place for musicians in Kolkata. People often dropped by to strum out a couple of chords, sing a song and have a chat. The atmosphere was truly amazing and we plan on carrying on this tradition for years to come," said Nigel.
What's next?
When the pandemic struck in 2020, Braganza's went online with a jazzy website and social media handles to draw in customers and boost sales. The music store looks forward to amplifying its digital presence in the months to come and market its in-house brand, True Tone, on a national scale. So, musicians across the country, brace yourselves. 
Take a look at their online store: www.braganzamusicals.com
"My grandfather and granduncle dreamt of setting up a music store that would foster the spirit of music in Kolkata and I'm proud to say that it has accomplished exactly that over the last seven decades," smiled Nigel.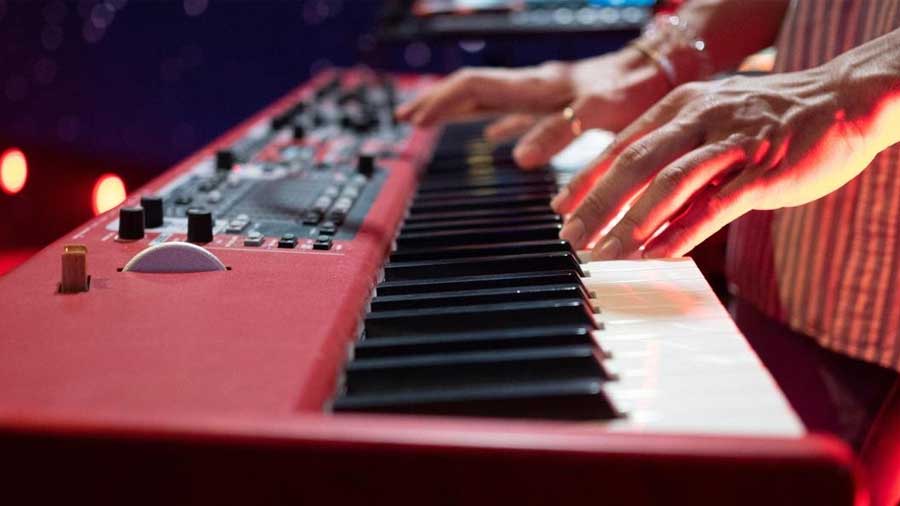 Credit: https://www.braganzamusicals.com/