Short video platforms are where young India is now spending a considerable amount of time. On the one hand are international players like Instagram Reels and YouTube Shorts, while on the other is the homegrown Josh and a few others. Advertisement revenue from Indian short video platforms may appear small at the moment but growth looks promising. What is more important is the amount of content that is being pushed out each day.
Josh, which is owned by Bengaluru-based VerSe Innovation, has been quite a disruptor when it comes to the short-video space but to make its app go beyond the Hindi language-speaking audience, the platform needed a well laid out plan, which comes in the form of a collaboration with another disruptor of a company — SVF. The collaboration between the two content-generating platforms appears promising and one can only expect innovative and entertaining short videos from Bengal influencers and celebrities on the app.
"Being a market leader, we are always expected to do better. One of the challenges we have faced has to do with making the Josh app speak Bengali. We realised that it needs to talk in many languages and not just Hindi. We went back to the research table and found that the biggest market, besides Hindi, involves Bengali. We first considered coming up with our own plans and discussed a few options but then decided to go to the expert in the market — SVF," says Sunder Venketraman, head of creator and content ecosystem, Josh.
Sunder, after consulting Samir Vora, CMO of VerSe Innovation, called Vishnu Mohta, co-founder of Hoichoi and executive director of SVF. At once wheels were set in motion. "The first thing we were asked is whether music is our only priority. Once the SVF team heard about the concept around short videos, they agreed. SVF understands content around Bengali like no other company. Ultimately, two core teams from the two sides were formed and they got 'married' on Zoom. We were sort of living a long-distance relationship. A few months into the conversation, the structure was born around creators, content and tech. Everything shaped up quickly, like in two months," says Sunder.
Made-in-India Josh was launched in August 2020 and has been consistently rated as the leading Indian short-video app in India on the Google Play Store with 100 million-plus downloads. The platform is currently the fastest growing and most engaged short-video app in India with 115-plus million monthly active users and 56-plus million daily active users.
When it comes to long-form Bengali content, SVF has been an innovator and it's interesting to see the company help amplify short-form unscripted video content.
"SVF has been doing what it has always believed in — working with talent and putting out content that serves a particular community (Bengali-speaking audience). We have been focused and this community has kept us busy for the last 25 years and it will do so for the next 25 years and more. It has always been around long-form content, be it movies, television shows or web series. We understand long-form content very well. At the same time, we understand that the definition of entertainment is evolving for Bengalis globally. Entertainment may mean a snack-able 30-second video," says Vishnu.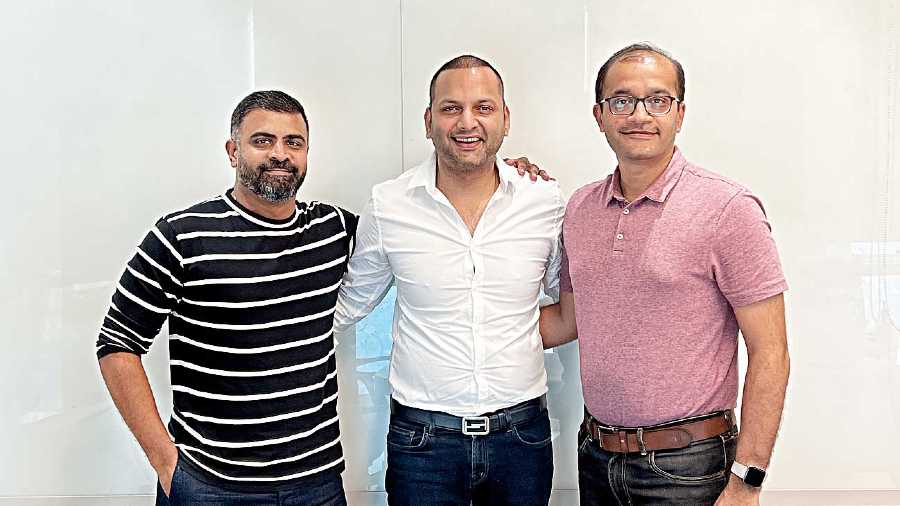 (Left to right) Sunder Venketraman, head of creator and content ecosystem, Josh; Vishnu Mohta, co-founder of Hoichoi and executive director of SVF; and, Samir Vora, CMO of VerSe Innovation
The unscripted space
The content he is talking about doesn't necessarily need to have its birth in the writers' room. This is all in the unscripted space and in the extremely short-form space. "Even with Hoichoi, we wanted to play at the long-form content game. This is our attempt at trying to understand short-form content. For some time we had been thinking about how to evolve into this new content space. Do we take an active role? Do we partner? Do we provide a platform? This is when conversations with Josh started. I don't think either of us had an answer on Day 1. That's what makes it exciting because we are trying to pull together what we know best. It's an innovative way of going about a problem. We are tapping into a market, a community which loves good entertainment. And it's allowing Josh a visibility to creators to grow and reach out to the next set of users. SVF is going ahead with a learner's mindset. We are not going to be in a typical sense directing and moderating but we will ensure that right stories see the light of day. We will offer as much amplification as possible," adds Vishnu.
Given its stature, SVF could easily have gone with any international short-video platform but ultimately it's about "conversations that take place and there is something called serendipity," points out Vishnu. "People share your aspirations and when that happens things can get magical. We shared the problem and understanding."
Josh realises that only good content can reel in viewers. There are only 24 hours in a day and users need to divide time among a few apps, so every minute on Josh needs to be relatable enough to retain the audience. "As long as content and creators are appealing, the sessions will come through. Today we see an average user come to our platform five to seven times a day. Since this happens at different parts of the day, different kinds of content end up inviting the user. Once a person gets on to the app the session time is something we are actively tracking. The kind of content we put out will serve as retention metric," says Samir Vora, CMO of VerSe Innovation.
The Bengali content promises to be top-notch. "To begin with, there is a lot of music-related content, which SVF is well-known for. This will help people to participate. And then there are iconic film dialogues and memorable scenes from SVF films. We will also put across a lot of local challenges; we have come up with a calendar for the next 12 months. Content can evolve around things like football, the love for fish and so on. Once we do that there are other content areas that we want to open up, like devotional space. We can do food, comedy, fashion and so on," says Sunder.
It seems that Josh has got its game right by collaborating with SVF, which always manages to offer engaging content that strikes the right notes among Bengali audience. And with SVF extending its vast Bengali music library, the app is sure to get a lot of visitors. The wide range of songs will be accessible to millions of Josh users in India. So log on, get entertained and then perhaps decide to entertain.