When I think of campus, what first comes to mind is this incredible TV show in the '90s called Campus on Zee TV. The show's opening theme lyrics went something like "Aakash yahi hai apni udaano ka. Yeh gulshan hai apne armaanon ka". 
Which loosely translated into Ballygunge-pretenders-English is, "This is the sky where I take flight. This is the rose garden of my dreams". 
When translated into reality for my fellow neighbours in South 24 Parganas, it would read more like, "This is the madhouse where I try to avoid getting arrested because of stupid friends. This is the delusion that shatters when I visit my IT company campus".
Now I am sure some of you (especially if you're still studying in Jadavpur University) would go, "Oh, come on now Vikram! That is so cynical. College is like Summer of 69. The best days of my life". Well, the 69 part is true given it is the most popular yoga pose in the corporate world hierarchy. Think of it as an adult version of, "I'll scratch your back, and you scratch mine, though in reality we want to scratch each other's eyes out". This is of course stolen from the original expression in Marwari, "Wah re mera Sampat Paat. Main tana chatoo, tu mana chaat".
Placement or replacement?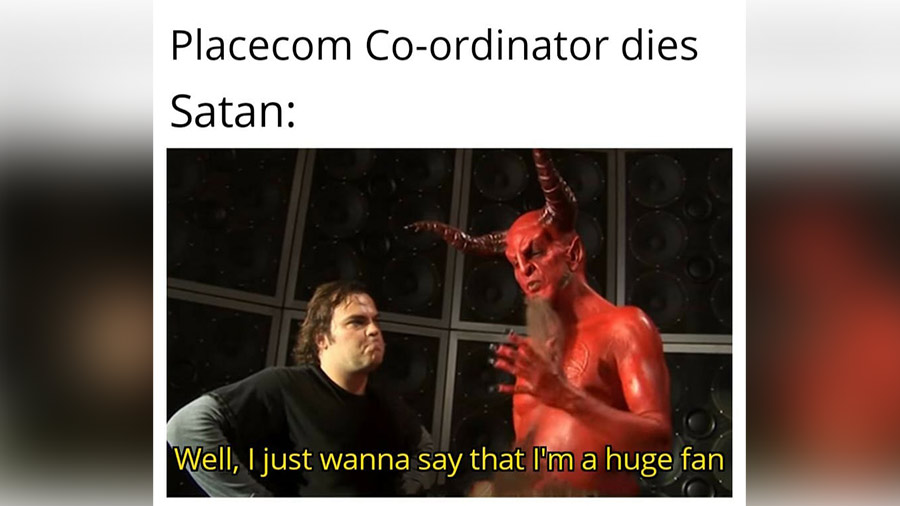 Nowhere is this more visible than in the placements committee. In my B-school, the placements committee was quite poignantly called the CRAP team, which stood for 'Corporate Relations and Placements Committee'. But perhaps, it was more an indication of the crap that was thrown both ways.
I remember the gleeful stories from my late father's stint at IIMA where jealous rivals would lock their arch-enemy in the bathroom just before a plum job interview. Or how CVs suspiciously disappeared or were slyly inserted based on who "liked" whom before the days of Facebook.
Now I am sure some of you might say (especially those from IIM Calcutta), "Oh, come on now, Vikram. You are being far too cynical. Most of us were too high to even tell the difference between a Curriculum Vitae and a Commercial Vehicle. And that's just the professors".
Needless to say, the current crop of students in Kolkata are expected to have higher standards during placements. After all, they have various flavoured condoms to get high on. Ironically, this is likely to lead to more unwanted pregnancies, the exact opposite of what condoms are meant for.
Hunger Games
In B-school campuses, of course, one of the most coveted things is the PPO or Pre-Placement Offer. Loosely translated to, "You will not have to participate in the Hunger Games of Placements". This, of course, creates a hunger for PPOs that rivals the hunger of perennially hungry boys in the men's hostel mess. Perhaps, it is the hunger in the mess that turns boys into men.
The biggest fiction in campus placements is coveted "days" allocated for coveted companies similar to the drama-filled soap opera Days of our Lives. Every company wants to come on Day Zero even if their revenue and employee benefits are zero. Every student wants to get placed on Day Zero even if that is their IQ level. Some Nobel Prize winners in the Placements Committee invent new numerical systems like D minus one and D minus two. Where effectively you are time travelling by getting placed even before you have joined the course. Needless to say most students would be thrilled to bits at such a possibility.
Of course, all is fair in love, war and placements. Eventually most people get placed by a complex Duckworth-Lewis formula: Student Luck X CRAP committee politics / probability that recruiter fought with their spouse that morning.
Some brave souls opt for off-campus placements or become entrepreneurs in South 24 Parganas and try to make a living writing this column. But if you're like most others I hope you enjoy Day Zero on your new company campus. Just be careful not to plant the rose garden of your career in your boss's backyard.
The author, Vikram Poddar, is a Marwari investment banker turned corporate comedian. The views expressed in this article are his own and do not necessarily reflect the views of the website.