The popular skincare brand, Auli Lifestyle, which received a national recognition at Shark Tank India, hosted 'Stories of Summer' — an exclusive event for members of the Kolkata International Women's Club (KIWC) on May 29 at Monkey Bar, Kolkata.
How to maintain a glowing and healthy skin in summer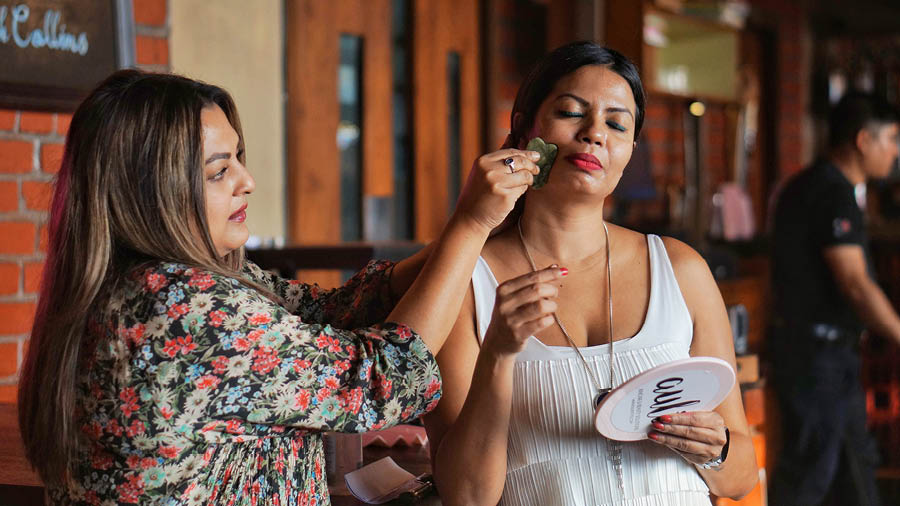 Aishwarya shows the correct way to do a face massage
The event began with the unveiling of Auli-SOS, (School of Skin) theme 'Stories of Summer', setting the tone for a captivating and engaging session ahead.
The highlights for the afternoon included an interactive workshop on summer skin preparation and rituals by Aishwarya Biswas, founder, Auli Lifestyle. With her expertise as a skincare specialist, Aishwarya shared valuable insights on maintaining a healthy and radiant skin during the summer.
Aishwarya started by explaining the five steps of skincare — cleansing, toning, hydrating, moisturising and sunscreen application. Meanwhile, she also explained the difference between a hydrator and moisturiser. "A hydrator-based product will only hydrate your skin. It will cool your skin while a moisturiser will restore the softness and prevent it from going dry. Both are not the same," she said.
The women were also given a swatch of Auli's hydrator and moisturiser that are non-sticky and light on the skin.
Explaining the importance of sunscreen, she said, "Sun alone does most of the harm to our skin. It tans the skin, dehydrates it, causes hyperpigmentation and boosts the process of ageing. Many people don't give priority to sunscreen but I harp on this. Please use sunscreen daily and give it 10 minutes to absorb before you apply your makeup."
Importance of correctly using the products was also shared with the participants. The expert also threw light on the changing weather of the city and how it affects the skin on a daily basis.
Natural skincare tips from the expert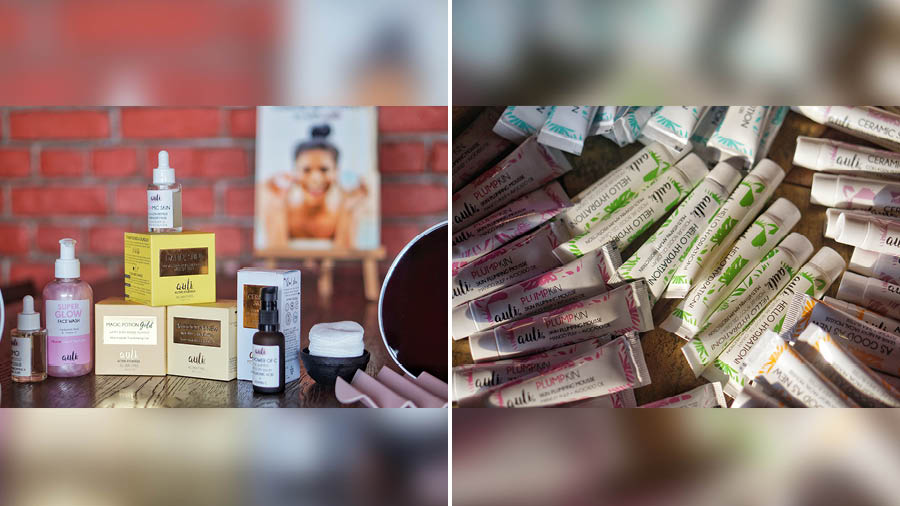 Auli Lifestyle's range of products for daily skincare
The Auli founder also spoke about regular kitchen ingredients for skincare home remedies. Picking up her favourite ingredients, she said, "A few things we find in the kitchen are absolute magic for the skin. Turmeric, milk, gram flour, natural honey, rosewater, tomato juice, potato juice etc. are very good for the skin. All Auli products are made with natural ingredients."
Talking about the harmful effects of using lemon juice directly on the skin, Aishwarya, said, "Using concentrated lemon juice on the skin is extremely harmful. I have seen people doing it a lot. But that is extremely bad. Instead, one should go for a Vitamin C serum that perfectly balances out your skin's pH levels."
She also recommended against using petroleum jelly on the lips as it sucks the moisture and makes it all the more rough. "While it feels good, once petroleum jelly is gone, your lips will feel dry again. You will put it back and it is a vicious circle with no effective results. This is why I recommend using products that have beeswax in them. It actually helps moisturise your lips and heals chapping."
The entrepreneur also pointed out that her brand started off with an aim to help Sundarbans' honey collectors who are often not justifiably compensated. She started off by purchasing beeswax from them for her products. "Beeswax is a waste product but is very good for the skin," said Aishwarya.
Satisfied attendees take home tips and tricks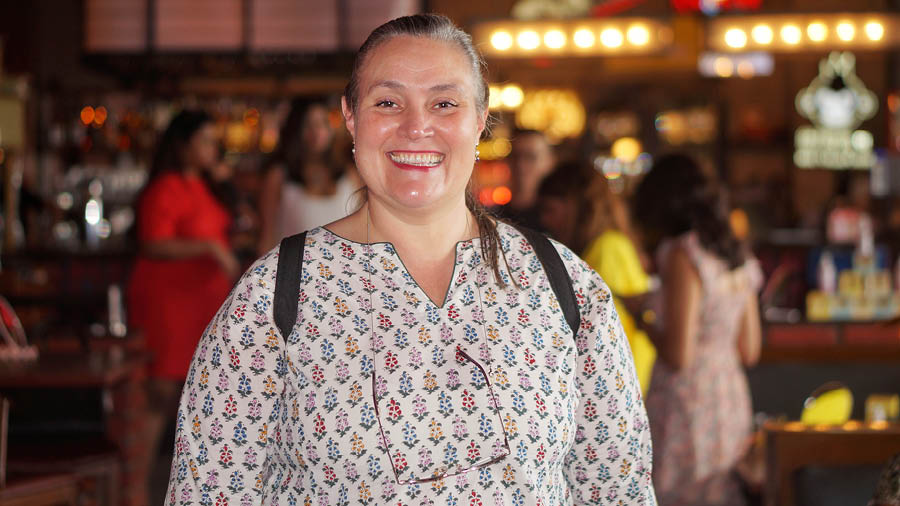 Melinda Pavek, consul general, US Consulate Kolkata, joined the workshop
The workshop was attended by Melinda Pavek, Consul General of US consulate in Kolkata and Iryna Vikyrchak, president, KIWC, among other expat women of the KIWC. The attendees were encouraged to take better care of their skin and adopt effective beauty rituals.
Expressing her gratitude to Kolkata International Women's Club, Melinda Pavek said, "The KIWC is doing a fantastic work by creating such platforms for women. These events are great fun and an opportunity for networking. The ambience is great too." The session was followed by a presentation on 'Stories of Summer' by Auli, which beautifully captured the essence of summer, celebrating its beauty and vibrancy.
Monkey Bar proved to be the perfect setting for this afternoon of storytelling and networking. Following the session, guests were treated to a selection of delicious small plates, including delicate Crystal Dumplings, Paneer Tikka Shashlik and Pan Fried Chilli Fish, from the menu at Monkey Bar & The Fatty Bao. Along with the food, there were also refreshing summer-special craft cocktails and Monkey Bar's bartenders stirred up some signature cocktails with Pernod Ricard's Beefeater Gin, adding an extra touch of delight to the afternoon.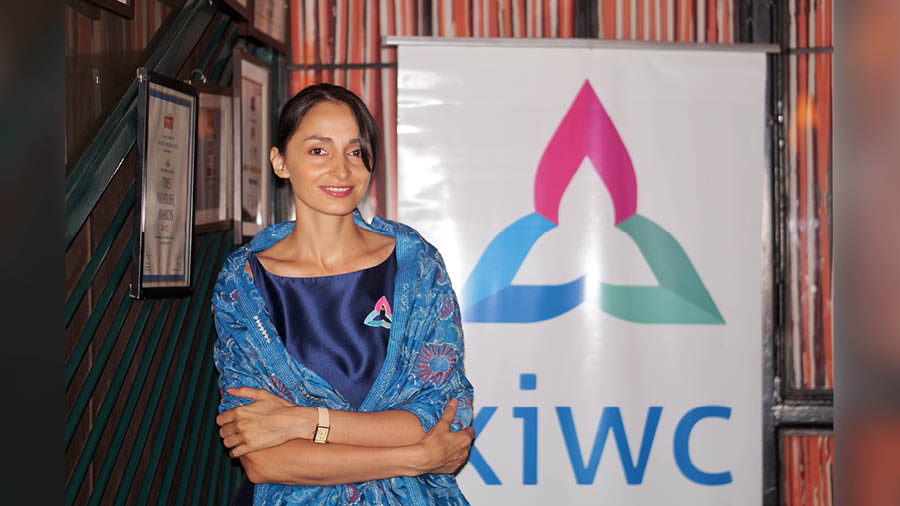 Iryna Vikyrchak, president, KIWC, participated in the workshop with keen interest to know about summer skincare
To conclude the event, Iryna Vikyrchak, president of Kolkata International Women's Club, said, "The workshop was enlightening as we got to know a lot about taking care of the skin in this weather. We did not know many things like applying sunscreen daily etc. Also, the story of the brand emerging from the thought of helping the honey collectors in Sunderbans was very inspiring."
Auli founder expresses delight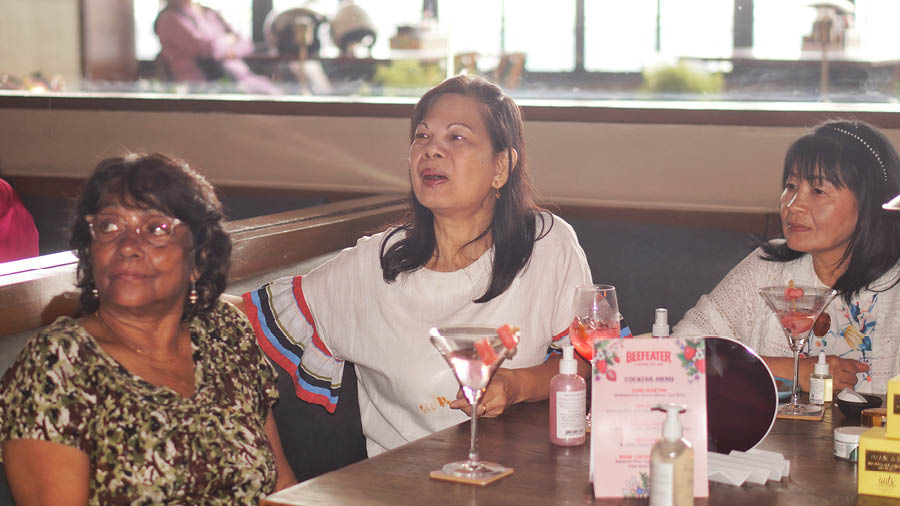 Members of the Kolkata International Women's Club were present at the workshop
Aishwarya Biswas expressed her delight at being able to co-host a fun and meaningful session for the Kolkata International Women's Club. She said, "It was wonderful to see the ladies connect, learn and share their experiences. Captivating anecdotes and networking opportunities combined to create a one-of-a-kind event that celebrated the beauty of summer, while also empowering guests to embrace their own luminous selves. The event was a success. We are grateful to the KIWC members for their participation and to Monkey Bar Kolkata for hosting a memorable event, which provided an unforgettable experience for all."
This event, held at Monkey Bar Kolkata, also celebrated the spirit of the season with refreshing cocktails and snacks curated by the restrobar.