A country without gender bias is a space where you can live with pride. Ours is a nation that's slowly and steadily embracing the colours of the rainbow. From fashion and entertainment to the entrepreneurial world, we can see forerunners from the LGBTQ+ community, and it makes us proud.Recently, Posh Kitten Academy run by Deepali Ahalani under the umbrella of PBI (Professional Beauty India) in collaboration with Nail Spa by Gurpreet Sable, organised one of India's biggest fashion shows on the Milan Mela Grounds in Calcutta on April 10 and 11. It featured models from the LGBTQ+ community who came together to showcase trending nail art, something that remained abuzz at the Met Gala this year as well. The Met Gala 2023 was full of a dizzying display of looks and the Karl Lagerfeld-themed carpet shone bright with Bollywood actress Alia Bhatt's nail gloves, Rihanna's milky white square-tipped nail with imprinted camellia flowers (a signature of Lagerfeld and Chanel), Rita Ora's black nails affixed with long strings of chains and pearls, among a host of other glitzy nail inspos.
The initiative by Posh Kitten Academy to integrate models from the LGBTQ+ community into the stunning showcase was a way to get the community interested in looking at careers in nail fashion, a training provided at the academy itself. Founder of the academy, Deepali, said, "Since its inception, the academy has trained and employed 7,000 young people from West Bengal belonging to small towns, districts and villages. These trained youth are then placed across India for nail art. The nail industry today is a billion-dollar one and we in Calcutta are proud to be a happy contributor to this burgeoning trend." The Telegraph chats with Deepali.
Tell us about the Posh Kitten Academy x NSG showcase at the Milan Mela Grounds.
When you have been in the beauty industry for more than a decade learning and re-learning different techniques to run salons and then come up with an academy on nails, when people have not even thought about it, you often wonder if it can make its place and stand. So, then the employment and enrolment success came about. Our show came before this year's MET so you can imagine my excitement sitting in Calcutta and India. It meant that "we had got it right" in beauty to be on an equal plane with global fashion and beauty trends, that too at the MET. The show took place on April 10, 2023, prior to the MET Gala. It just goes on to prove we are on cue with world beauty trends and standards and our technicians are immensely talented and skilled as compared to global standards. I was very ecstatic along with my trainers at my academy, the MET just proved our vision and delivery had been on-point.
The LGBTQ+ community is a long-time associate and friend of mine. They represent guts at trying new things and what they showcase, slowly the mainline catches it as a trend!
How important is it to have a renowned platform for the LGBTQ+ community in the fashion world?
We are living and veering towards a society where your gender can be your choice and you have the right to wear it on your sleeve unlike living in closets. I think platforms like these will do a world of good to their cause of equality and personally. I feel, 'they' represent the highest fashion IQ and live it with aplomb!
How is Posh Kitten Academy working towards it?
We train and employ them all over India, making them a strong skill force, where acceptance of their talent is more bona fide than their gender and they have constant employment and are also further trained to be entrepreneurs.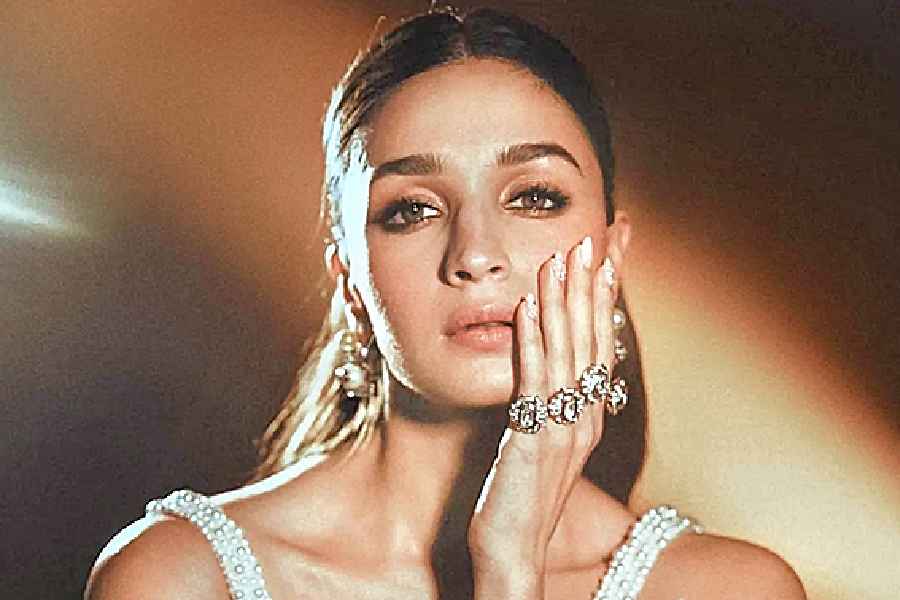 Ali Bhatt's nail art at the MET Gala 2023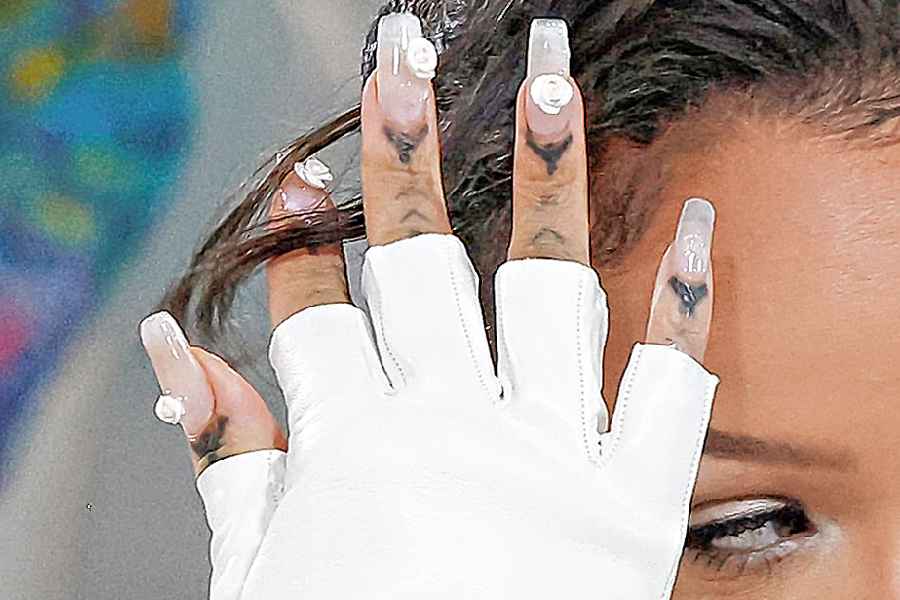 Rihanna flaunted camellia flower work (a signature Chanel) on her nails at the MET Gala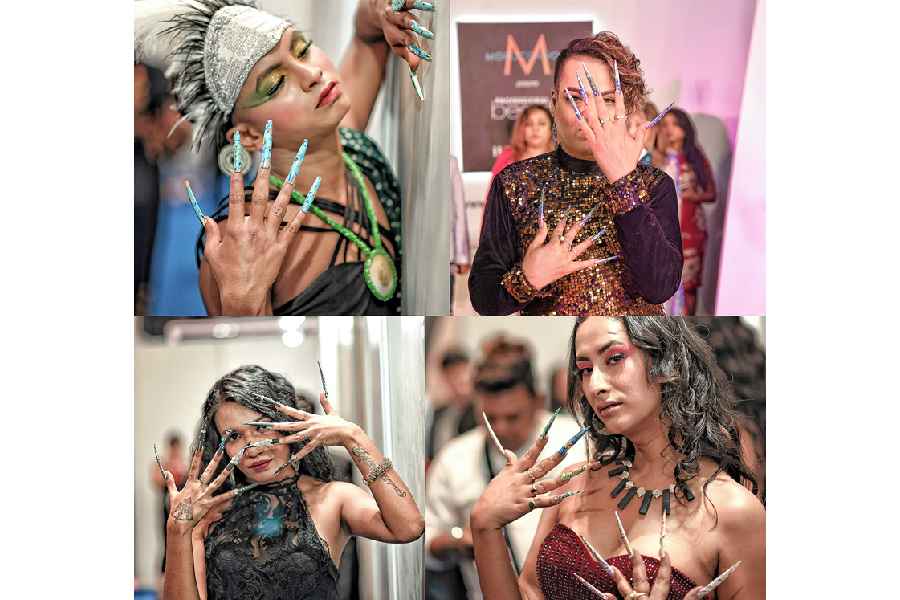 Glimpses of the PBI fashion show, featuring models from the LGBTQ+ community at the Milan Mela grounds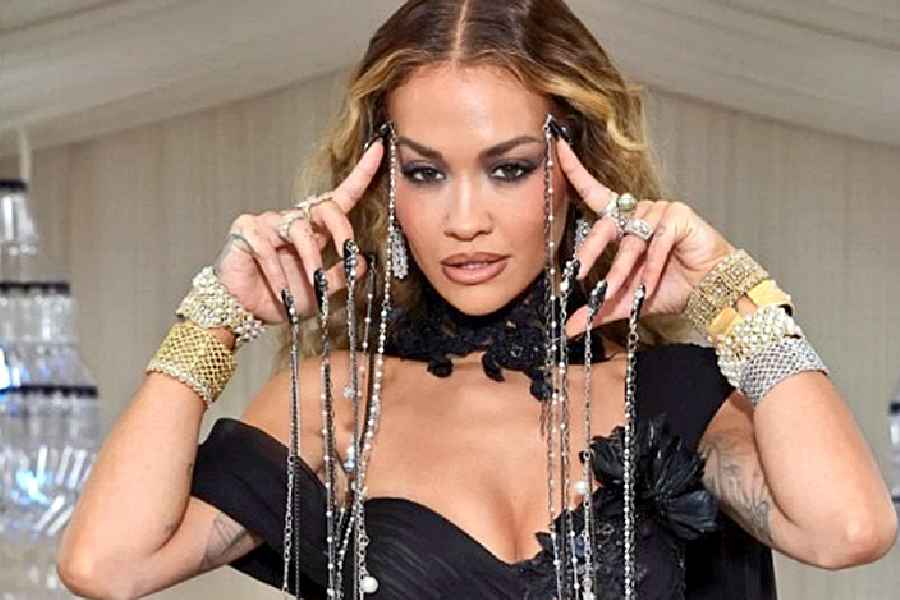 Rita Ora's nail art at the MET Gala by Japanese celebrity nail artist Naomi Yasuda was inspired by a deconstructed Chanel necklace
How did you come up with the idea of Posh Kitten Academy? How are beauty and fashion 'newness' embraced by Posh?
I wanted the academy because we need to share our own experiences and leave the learnings gathered for the next generation. What is knowledge if not left to others to make their lives better? Hence, we set up the academy, where we deliver product training, set-up and service providers. We also do advanced nail training for established nail technicians so that they can learn a trendy new art. We also launched the newest technique and kit, "Gel XT" — this is a very unique and different product, in which the whole gel extension will be over in a mere 40 minutes. This training is only a two-day affair and anybody can choose to train in it. It is best to stop using cheap products because it is very toxic for your body.
How can members of the LGBTQ+ community establish a career in nail art?
We place them from the Posh Kitten Academy across India as nail technicians. We have so far placed more than 7,000 boys, girls and LGBTQ+ technicians. The 'catch' or USP of this industry is that it requires very little investment and huge returns for the individual.