With the nip in the air getting stronger, Traffic Gastropub at City Centre New Town rolls out a new menu that's heavy on flavour and potent tipples. And if you are looking for this heady combination then the street-themed gastropub is the place to park yourself with your gang this winter. Comprising a scrumptious range of appetisers and entrée, Seasonal Winter Spread has jumbo lobsters, salmon steaks and more prepared in spices that hit the right spots. We loved each of the sections including the starters and the mains that give a Christmassy vibe. For those who love cocktails the mixologists at the diner will woo you and make you indulge in new flavours with mixes like Winter Wonder and Royal Affair. Get the deets.
Mad Sippers: It is a potent concoction of red wine, castor sugar, cinnamon quell, cloves, and star anise. Flambeed for some drama, it's aromatic and smooth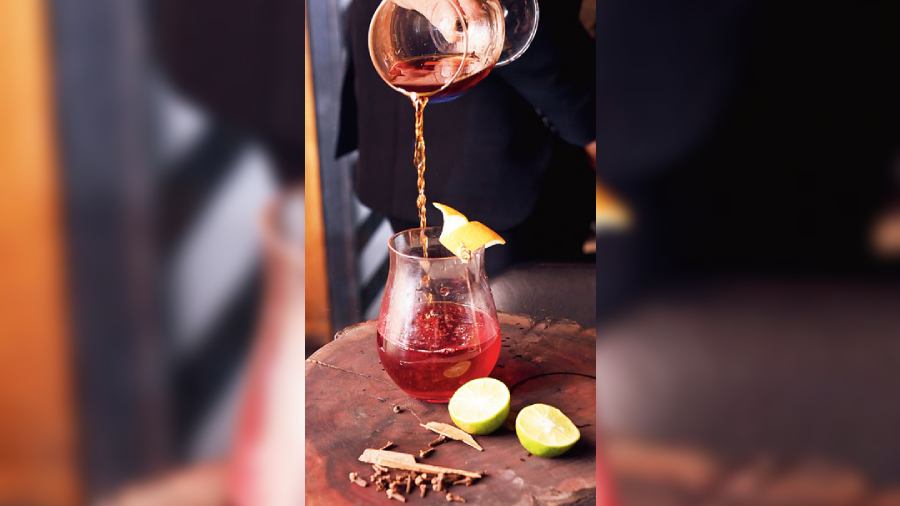 The Mind Eraser: This drink is build-up with dark rum, cinnamon, cloves, lime juice and cranberry juice. Served in a roly poly glass it's perfect to warm you up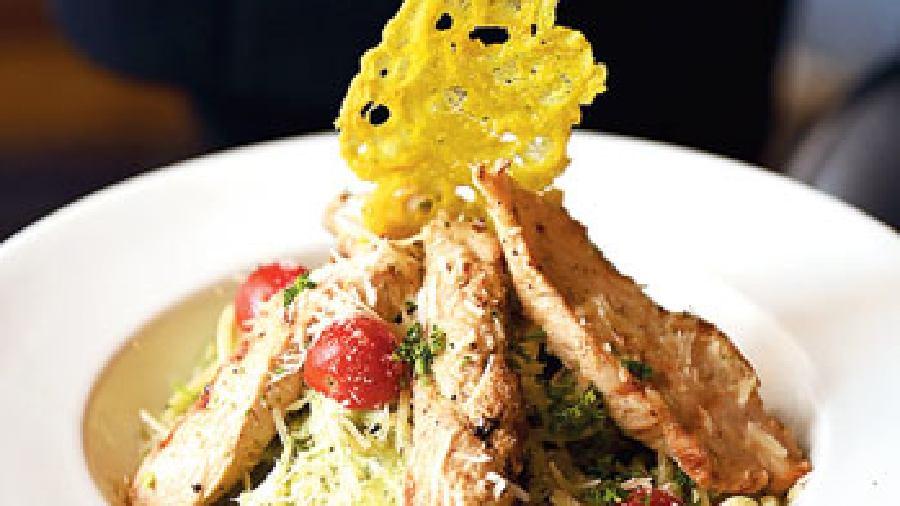 Double Impact: For some Italian love indulge in this delish recipe where spaghetti is cooked in fresh pesto sauce with pine nuts and then dusted with parmesan cheese for a creamy and nutty profile. It is served with grilled chicken and cherry tomatoes and topped with pasta parmesan biscotti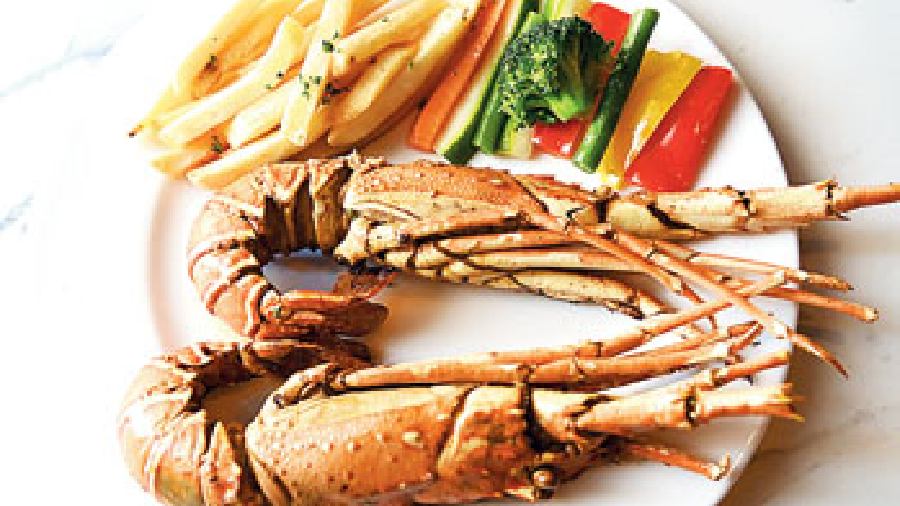 Kingpin: Seafood lovers will love these huge lobsters marinated with Dijon mustard, lime juice, and chopped garlic that lends sharp flavours to the lobsters when grilled. Eating this could be a bit messy but who cares?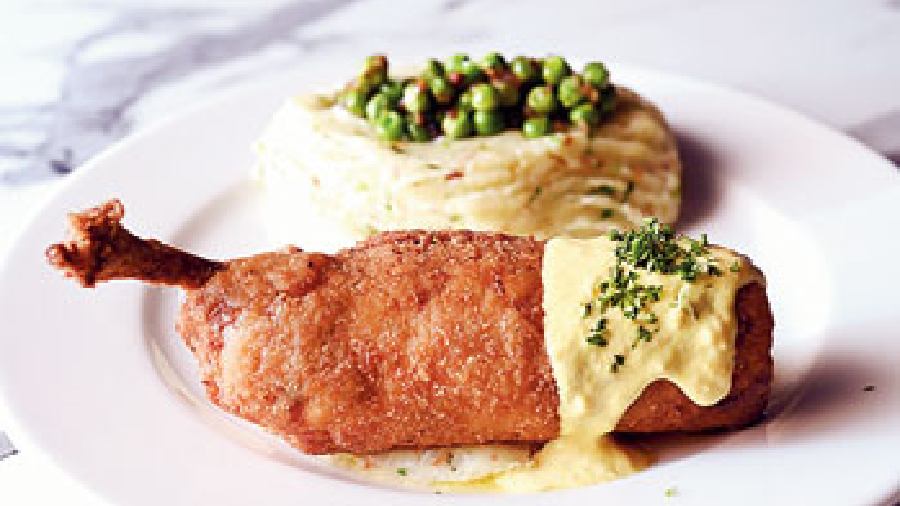 Retro Diner: An old-school classic where herb butter-filled chicken breast drenched in creamy cheddar cheese sauce is served with sauteed green peas and smooth mashed potatoes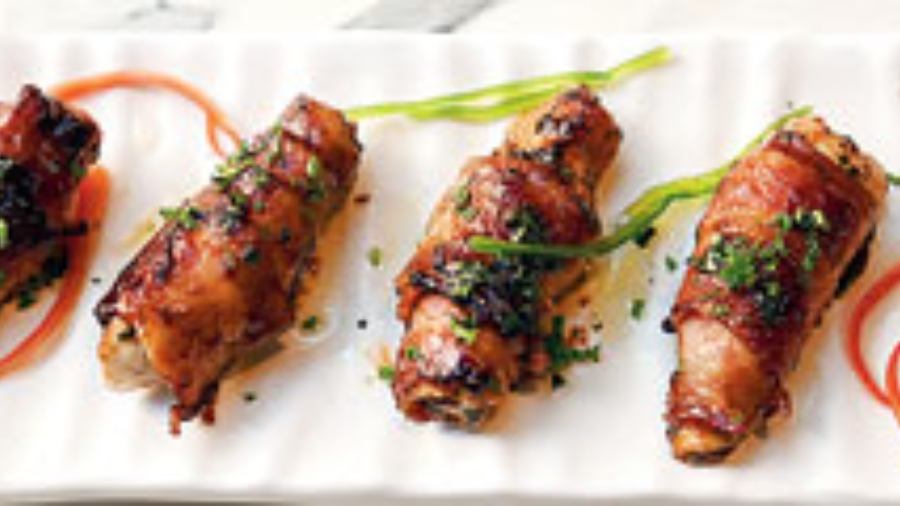 Gangster Wrapper: Boneless chicken marinated with aromat powder, crushed pepper, oregano and chilli flakes is wrapped like a baby with crispy bacon belts and sauteed with BBQ sauce
Traffic Gastropub founders Siddhartha Gupta and Shekhar Chatterjee said, "Winter is the time for reunions, get-togethers, lavish parties and elaborate dinners. Our traffic-themed gastropub will definitely turn up the heat with the new menu, The Seasonal Winter Spread. The menu is an exquisite curation of delish foods and zesty cocktails. We have experimented with many different ingredients and assimilated the dishes keeping in mind the tastes and preferences of our patrons."