What: JW Marriott Kolkata presents Hydra Sundowner: A High-Energy Sunset Soiree
Where: Infinity By Angaar, JW Marriott Kolkata
When: June 4
Timings: Noon to 9pm
Expect: A pool party to escape this crazy heat sounds so much fun! Drop in at JW Marriott's sundowner party for a heady dose of music, featuring the dynamic duo Progressive Brothers and the mesmerizing Space Chick along with other DJs like Dibesh Gupta, DJ Tania and DJ Jazzleen.
Lounge on comfortable sunbeds, and savour crafted summery cocktails to set the mood for long hours of dancing. You can enjoy a selection of snacks, small plates, and sharing platters like Tandoori Chicken, Aloo Tikki Chaat, Vada Pao or take a pick from the lavish spread at the Lebanese Station, Teppanyaki Station and Falafel Sandwich Station.
Pocket pinch: Rs 2,999 AI (food, unlimited beer, and unlimited pouring on select choice beverages)
For reservations: Call +917044440711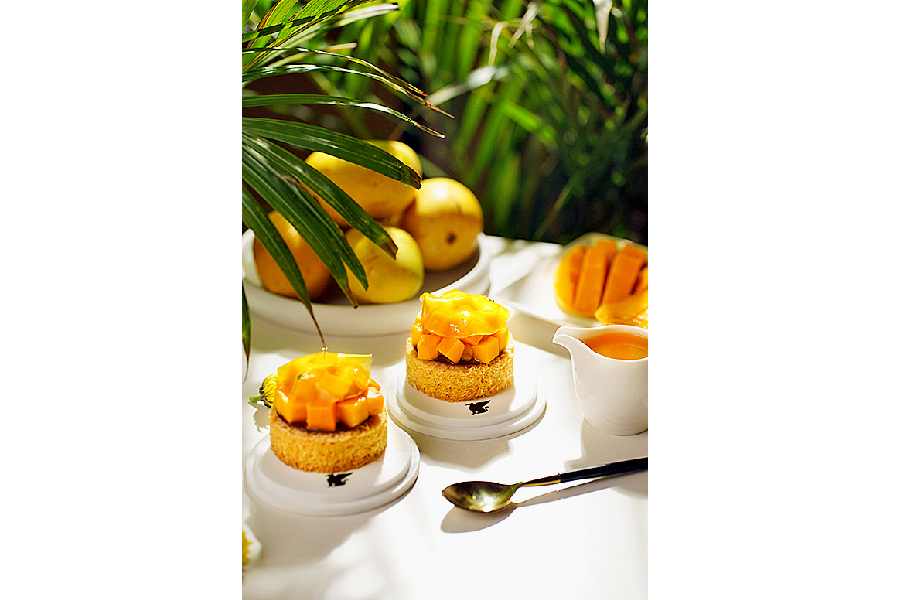 What: Mango Mania
Where: JW Bakery and JW Lounge
When: JW Bakery (on till midJune) and JW Lounge (on till July-end)
Timings: 11am- 9pm (JW Bakery) and JW Lounge (2pm6pm)
On the menu: Make the most of the season of mangoes with a culinary event showcasing the vibrant flavours of the beloved tropical fruit, at JW Bakery. Patrons can savour a range of mango-infused treats that showcase the versatility of mangoes like includes Classic Mango Tart, Mango and Tanzania, Mango Mille Feuille, Mango Nest, Golden Croissant, Mango Doughnut and Mango Berry Danish. In addition to the mouthwatering offerings, JW Marriott Kolkata also presents Mango-Licious Hi-Tea at JW Lounge. The delightful menu has items like Fresh Mango And Lemon Tart, Fresh Mango Pavlova, Mango Eclairs, Scones and Fresh Mango Entremet, to name a few.
Pocket pinch: JW Bakery - Rs 150-plus onwards for one (special curated menu served on a la carte) and JW Lounge, Rs 1,999 AI for two
For reservation: Call +917044440711