3 Dots is the newest destination for food lovers in South Calcutta. The three-level food station has the first level dedicated to fine-dining, the 2nd level is a lounge, and the roof top has a café. 3 Dots is spacious with pretty and breathable interiors. It's an ideal place to hang out with the family, a gang of friends or even for couples. The space epitomises conversations, culture and creativity with lots of pretty Instagrammable spots. The menu is a balance of world cuisine ranging from Continental and Italian, to Chinese, Thai and Burmese as well as Indian. They are also serving freshly brewed coffee with their in-house made chocolate and vanilla butter cookies. Visit 3 Dots for a fun and delicious gastronomical experience at all the three levels!
The Telegraph gets you a first look.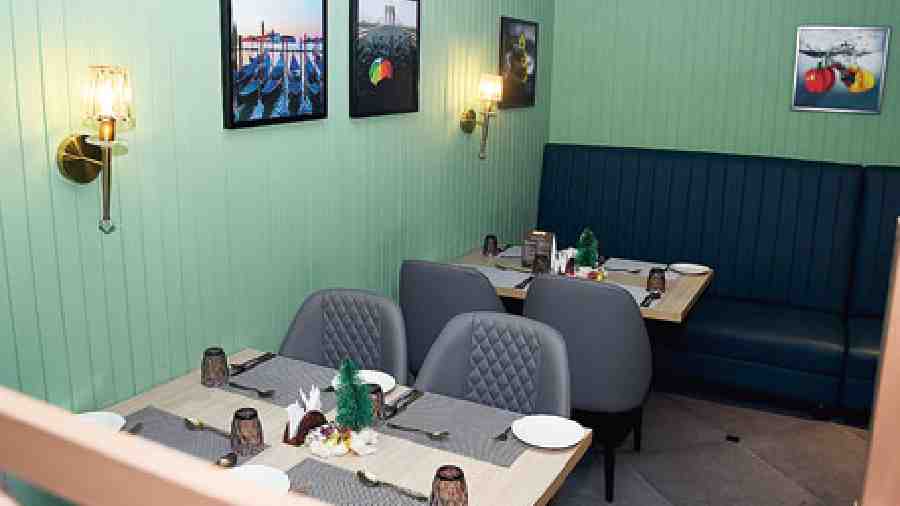 The first level is the 24-seater fine-dining area, painted in pastel shades like mint green and baby pink. The Victorian wall fixtures light up the entire place to add a vintage charm.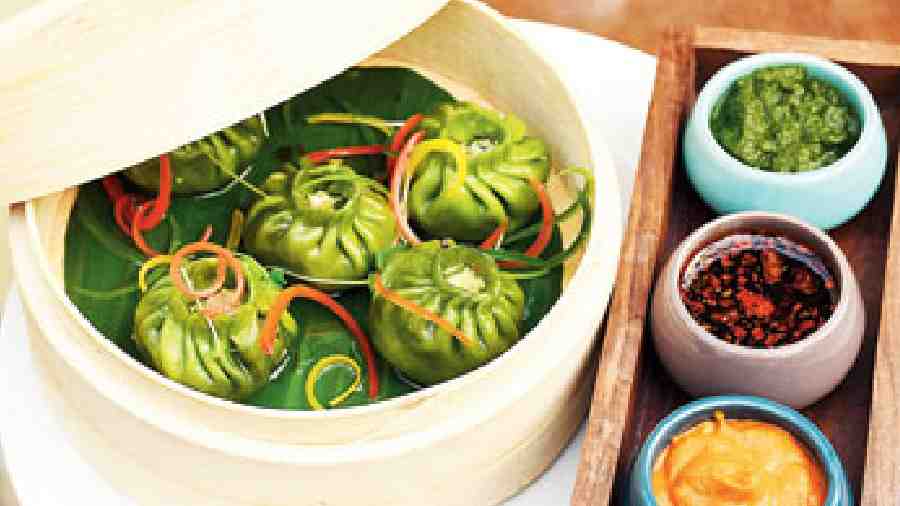 Broccoli Cashewnut Dumplings are green and soft with flavourful cashewnut filling, and are served with spicy mayo, chilli oil and mint and chilli chutney.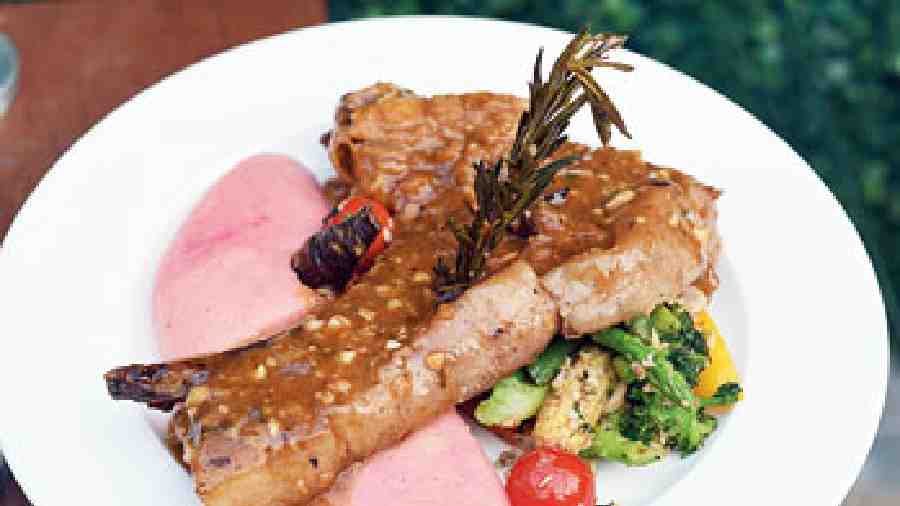 Apple cinnamon braised Pork Chops served with roasted root vegetables and creamy potato mash in red wine, garnished with burnt thyme leaves, which enhance the flavor of the dish.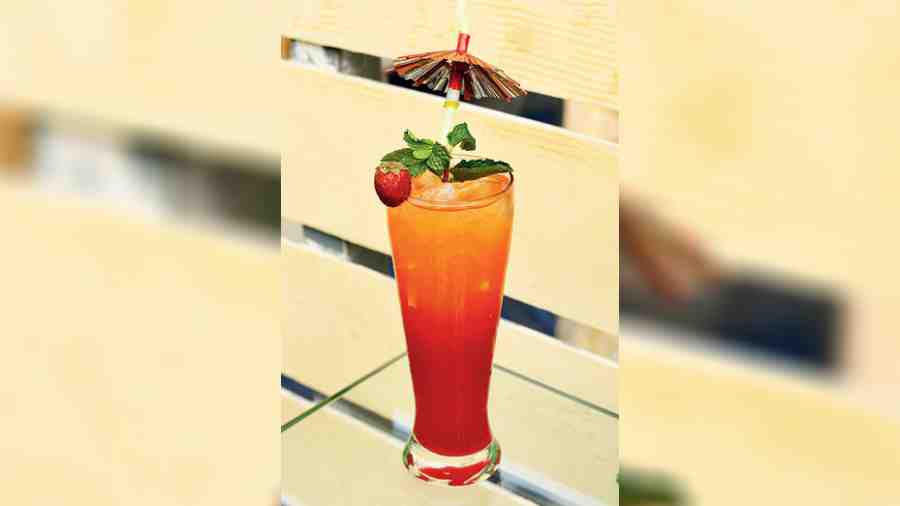 Alexander De Great is a strawberry and apple based mocktail topped with orange juice. A refreshing sip, we say.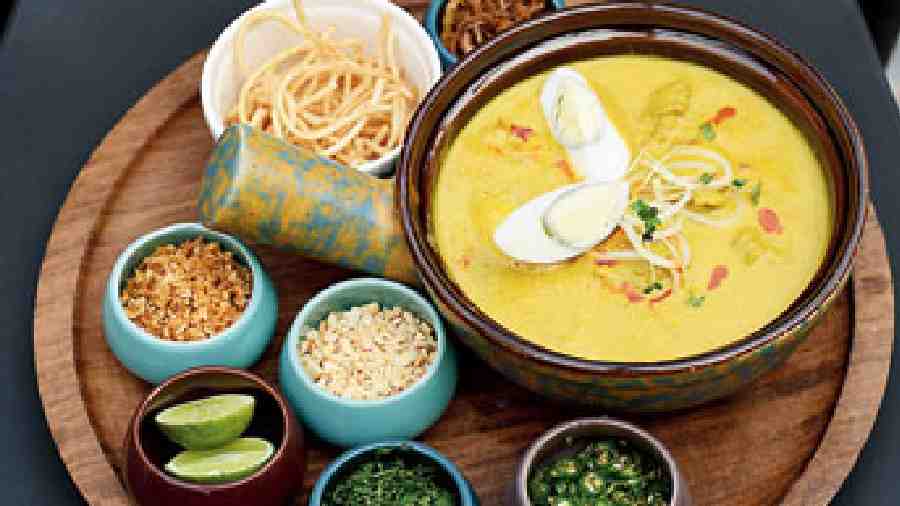 The Burmese Khao Suey is a complete meal. This warm and smooth broth is served with a D-I-Y platter which includes lemon wedges, fresh cilantro, nuts, caramelised onions, chillies and cripy noodles which can be added to the soup before consuming.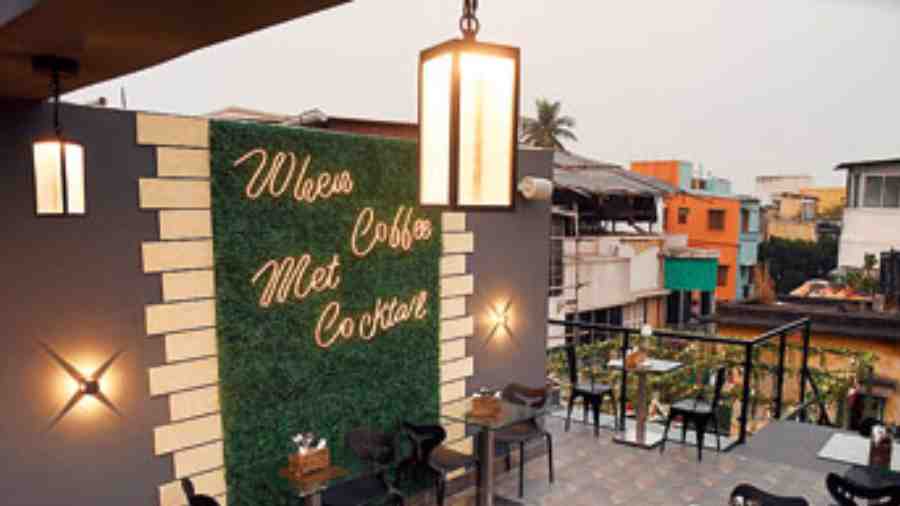 Level Three is the open roof-top cafe. It's a perfect sundowner place to spend warm winter mornings or cool breezy summer afternoons with friends and family. The area has fine Instagrammble spots like the faux grass wall with a 'When coffee met cocktail' neon sign. The hanging lamps, fairy lights and lights on the wall light up the place and add the aesthetic factor.
More about it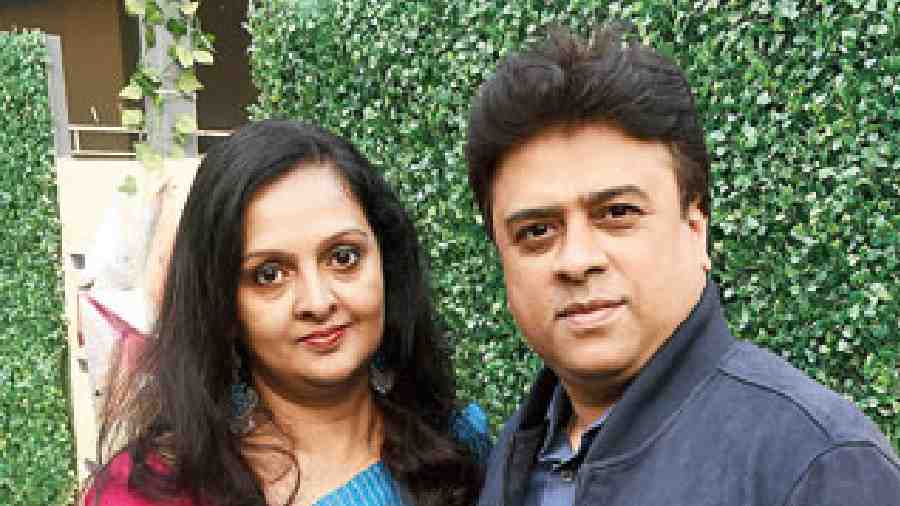 Owners of 3 Dots are food lovers Soubhanik Nanday and his wife Pampa Nanday. "We named it 3 Dots because we wanted to continue the conversation, in the sense that we didn't want to stop just at opening a coffee shop! We wanted to give the city a destination where people can find a café as well as fine-dining along with lounge vibes. We are serving three gourmet cuisines, namely Indian, Oriental and Continental, with fresh ingredients. We hope our customers explore all the three dimensions and vibes of this place."
What: 3 Dots
Where: P353B, Hemanta Mukhopadhyay Sarani, near Somnath Hall, Keyatala Road
Timings: Noon-11pm
Meal for two: Rs 1,000-plus
Pictures: Biswajit Kundu